Despite the cold windy conditions fish are still biting along the west coast from Coronado Islands to San Quintin. A bit further down at Bahia Asunción they are reporting spring like conditions with yellowtail at the top of the list.
Mag Bay is shifting to whale watching while San Jose and Cabo San Lucas continue to score larger tuna, dorado and wahoo as the billfish slow down.
*If you don't see a location, it is because we did not receive a report this week.
Que Pasa
Effective 12/16/2019: A health certificate for dogs and cats is no longer needed to enter Mexico. Dogs and cats may be taken to the border without health certificate documentation, they will be inspected by SENASICA upon arrival. Please follow the guidance on this page
Airlines may have separate and additional requirements. Check with your airline to determine what requirements they may have, if any.
https://www.aphis.usda.gov/…/p…/by-country/pettravel-mexico…
Pet travel from the U.S. to Mexico
More info
Tijuana Bull Ring
The hardbottom spots are kicking out some sand bass, a few calicos, halibut, and sculpin. A good place to bounce swimbaits and knocker rigs along the bottom. When the weather gets warm and calm and the water ticks up a degree or two, it will get the bass into a biting mood and they'll also eat small finbait on a sliding sinker rig once you get a little chum line going. You can also work down to the IB pipe to crawl knocker rigs and swimbaits right along the structure for sand bass and sculpin…fishdope.com
South 9 / Coronado Islands
Rock fishing is very good on the South 9 and on the edges of Coronado Canyon, down to the "north of north island" and "east of Pukey point" rockfish spots. Work up and down the drop offs until you find a good depth the fish are holding to that day. Heavy jigs tipped with squid will work great, as will sardines on a dropper loop.…fishdope.com
Ensenada
Windy winter conditions haven't slowed the action for bonita, rockfish and sheepshead.…Sammy Susarrey Amador
Colonet
There are some yellowtail around the high spot but they're not biting in big numbers. When they are in the area, they typically hang out around the up current edges of the high spot in 240-350 ft of water, usually in the lower half of the water column. Full-sized yo-yo iron like a Salas 6x works best, followed by sardines on a dropper loop. Remember that for yo-yo fishing, color typically doesn't matter as much as being able to get your jig down to the fish quickly and reeling as fast as you can. If you think you're winding fast enough, speed it up even more. When the fish are really hungry, they'll come up close enough to the surface to eat sardines on a sliding sinker rig and occasionally surface iron, too.
The pinnacles and ledges that make up the high spot are also great for big rockfish and lingcod. Heavy jigs work great here, as do dropper looped sardines.
Because of the distance involved we recommend jumping on a sport boat if you want to fish this zone. Most of these trips are running on Friday nights for fishing Saturday, returning Sunday morning, so make reservations now for next weekend if you want to come down here.…fishdope.com
San Quintin

January 6, at K&M Sportfishing:
Yellowtail on the yo-yo iron for all our boats!!…Kelly Catian
I've been taking some time off. Lots of weather this winter here wind, rain, cold BUT the guys that are going fishing have been catching very good winter yellowtail reds and lingcod…Juan Cook
Ojo de Liebre – Scammon's Lagoon
WHALE MAGIC TOURS provides unique, intimate, educational whale watching experiences to Ojo de Liebre (Scammon's Lagoon) near Guerrero Negro in Baja California Sur. from January to the end of March…Shari Bondy
http://www.whalemagictours.com/?fbclid=IwAR2tzlv5fi2YvmLgWOq2LluzqfUl233eflkYzrOtdrh4F3jTP3sSlDbSc1k
Bahía Asunción

Now that we are back to summer-like weather, the yellowtail fishing has been good in Bahia Asuncion! The guests at our Beach House have been hauling them in all week.… Shari Bondy
Loreto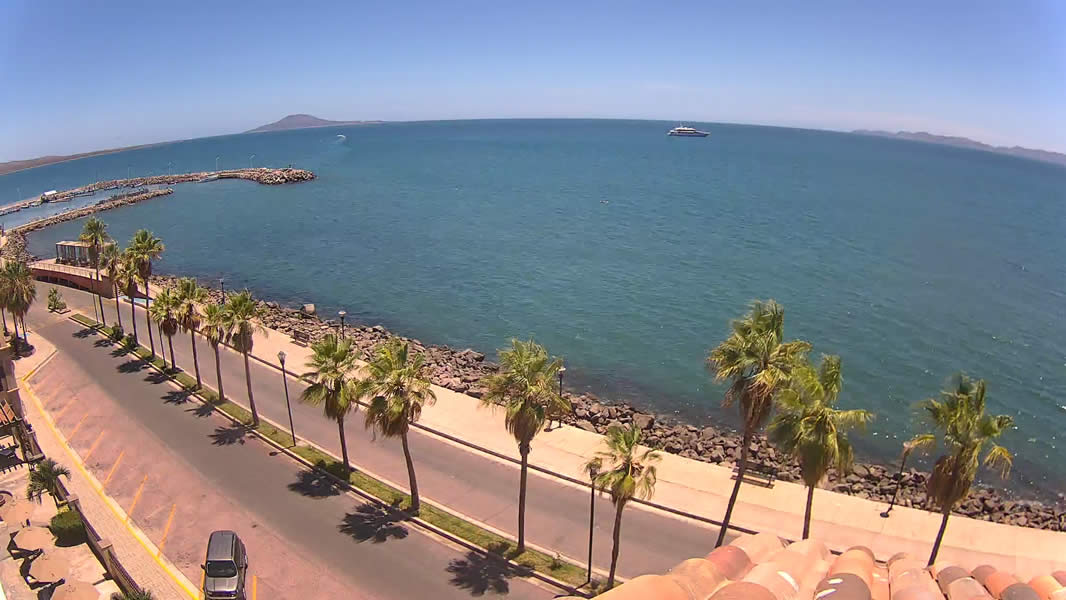 Coronado Island was the place to be for boats wanting a tug on yellowtail this week. When the wind permitted yellowtail to 25 pounds were hitting the decks and lounging on ice.
The last few weeks the action was on the smaller versions on the surface. Mackerel at deeper spots did the trick for the larger fish.
The other fish varieties slipped out of the fish count for the most part with pargo and cabrilla doing a limited show.
Dorado are still working bait schools with most of the action being spotted down on our southern end by our scuba trips.
Looks like a great season will soon be upon us. The water temps are down in the high 60's but no green stuff has moved in, yet…Rick Hill, Pinchy Sportfishing
Magdalena Bay
Several whales have been reported at Lopez Mateos.
La Paz
MEXICAN MINUTE LA PAZ FISHING REPORT from Tailhunter Fishing for Week of Dec. 28, 2019-Jan.5, 2020…Tailhunter International
East Cape
Capt. Matthew Clifton of Scorpion and El Regalo Sportfishing in Mexico said, "The Rapala X-Rap Magnums are a go-to lure for our boats on the East Cape.
Hauling a boat to Los Barilles?
After 8 years of fishing out of Palmas de Cortez I have fallen in love with Los Barilles. I am in the process of buying a house just north of town across the street from Los Pescadores hotel.,,Harley
https://www.bdoutdoors.com/forums/threads/hauling-a-boat-to-los-barilles.734065/
Puerto Los Cabos
Early this week, before cool front swept through, the all-around action was good for a mix of dorado, wahoo and some yellowfin tuna, as well as roosterfish and some billfish migrating into local waters. Things changed significantly through the week, mainly due to cold winds from the north pushing in the off-colored colder current. Dorado, which had been one of the more common catches, suddenly became very limited and scattered, same for wahoo, they had been elusive but were showing signs of becoming more active just before the weather turned over.
Also, the first part of the week saw the yellowfin action starting to rebound for some larger cow sized fish in the vicinity of the Gordo Banks, no big numbers, though a handful of large yellowfin were brought in, the largest was by a group of local anglers from a small panga, fish was brought in a night, weighing over 300-pounds. Overall tuna bite had been slow early in
the week, then the north blow, which helped shut down the wahoo and dorado bite. But offshore of San Jose del Cabo, anywhere from 4 to 8 miles, there were rapidly moving pods of porpoise encountered, with the yellowfin tuna moving among them. Tuna ranging 10 to 30-pounds were being landed, best techniques were drifting under the porpoise with strips of squid. Charters targeting this hit or miss event were finding one of two, up to 7 or 8 fish. Easy to talk about, but this is a fast-changing opportunist deal, with windy conditions making it even harder, also increased boat pressure would put things down and charters had to chase these schools all morning to have a legitimate chance.
Inshore the roosterfish action slow way down have dirty cooler water pushed in. Bottom action was limited to various, mostly smaller sized, jacks, pargo, bonito and triggerfish. The exception was that we saw a couple of almaco jack and cabrilla.
Billfish faded as the week progressed, though a few sailfish were still encountered in the cooler conditions, nicer sized fish that were released. A few striped marlin found, very scattered. As conditions do eventually stabilize and we see more offshore baitfish, we anticipate the marlin bite to break open.
Many more whales now being signed, these mammals were alter to show this season, next two months will be peak season.…Eric Brictson, Gordo Banks Pangas
Cabo San Lucas
Billfish 27%, Dorado 66%, Tuna 40%, Other 9%
Close to 100% catch success rate this week once again, with dorado being the top producing species. There were 416 caught this week, mostly ranging from 12 to 18-pounds, and a few over 30-pounds. Pisces 28' Andrea had a great day this Saturday with 14 dorado caught by 9:30 AM (respecting catch limits with releases). Tuna fishing remains good, with average fish ranging from 20 to 50-pounds and a few over 100-pounds. Pisces 37' Viking BBII did well to have two back-to-back days of yellowfin, on Saturday they landed 10 total, 30 to 50-pounds, and one 100-pounder. The next day it was 8 yellowfin for them, with the largest hitting 122-pounds, along with 8 dorado. There were 382-pound tuna caught by Pisces this week. Billfish have been a little trickier to find, with 52 caught and released this week. These have mostly been striped marlin between 100 and 160-pounds each, using ballyhoo and live/dead mackerel bait. However, Pisces 35' Bill Collector 2 started off the year with a stunning blue marlin released, which taped to 400-pounds and hit on a purple/black/red lure.
Other species caught were almost solely wahoo and roosterfish, plus a beautiful spearfish released on Pisces 31' Tracy Ann of about 90 pounds!
LOCATION: From Old Lighthouse as far as Pozo Cota/MIgrino for dorado, and up to 30 miles South of Old Lighthouse for Tuna, along with some marlin, 210 spot, Golden Gate.
WEATHER CONDITIONS: Good weather conditions overall with minimum swell. Wind on a few days, which created some chop.
AVERAGE WATER TEMP: 74 F
BEST LURES: Mackerel live/dead, Ballyhoo bait, cedar plugs, hoochis, feathers, green/yellow and guacamayo lures…Rebecca Ehrenberg, based on the catches of Pisces Sportfishing
Mainland Mexico
San Carlos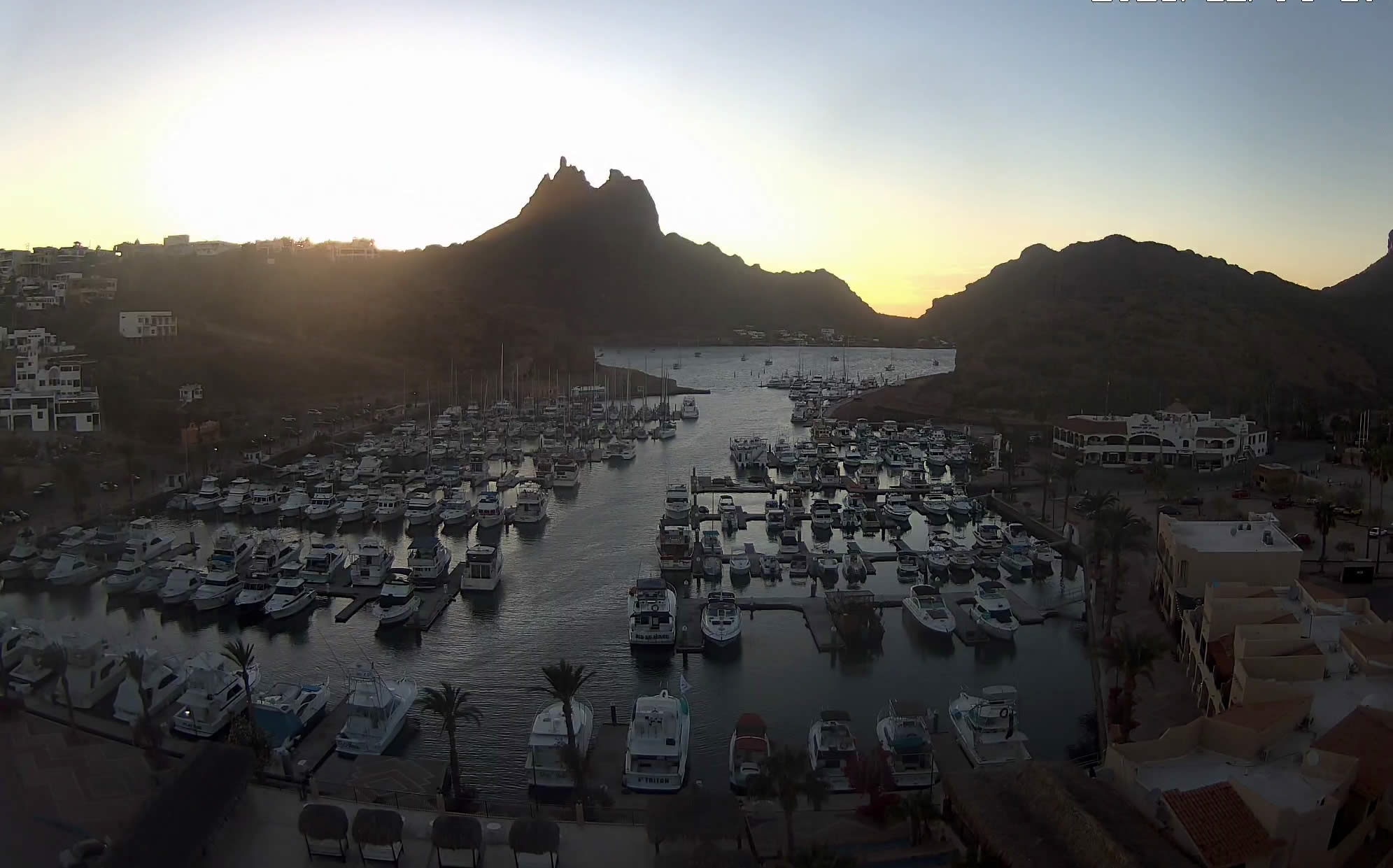 Costa Rica


Pura Vida Dream Trip To Costa Rica
https://www.bdoutdoors.com/pura-vida-dream-costa-rica/
Guatemala
Casa Vieja Lodge – A Dream Boat Sportfishing Fleet
https://www.bdoutdoors.com/casa-vieja-lodge-dream-boat-sportfishing-fleet/
(305) 854-4665 / [email protected]