Baja yellowtail slowed somewhat from the border to Ensenada with red rock cod, lingcod and other things rounding out the catch. Farther down, the San Quintin yellowtail bite slowed as well.
In Baja's midsection, it was "Whale Ho" as tourists from around the world lined up to have their selfies taken with the giant mammals at Magdalena, San Ignacio, and Laguna Ojo de Liebre.
And at Loreto, yellowtail and snapper were taken by the boats that went out between the spurts of the north wind that reminded everyone that it's still winter in Baja.
While at Baja's tip, anglers reveled in conditions that produced good yellowfin tuna, dorado, and multiple striped marlin releases with a few blue marlin mixed in close to shore at Cabo Falso.
*If you don't see a location, it is because we did not receive a report this week.
Que Pasa
During his visit to the magical town of Loreto, the former President of the United States and his wife, Barack and Michelle Obama, will visit the destination islands
aboard the "Seven Seas" yacht, owned by filmmaker Steven Spielberg.
The $200,000,000 yacht arrived at the Southern Californian port on Monday, January 20, waiting for the arrival of the distinguished couple, other internationally famous personalities.
Tijuana Bull Ring

There is a pick on sand bass and sculpin on the flats between the islands and shore. The trick is locating the right sonar mark and the effort can be worthwhile, but if you don't have sonar, the fishing is just fair to slow at best.
Small sardines, fresh dead squid, and plastics with a strip of squid are working. The fish are holding tight to the bottom so if you don't get to the bottom, you are not fishing deep enough.…fishdope.com
South 9 / Coronado Islands

Still no reports of yellowtail, nor are there reports of bonito, although it's likely those fish are around. At last word, there were 4- to 7-pound bonefish along the weather side of North Island and in the Middle Grounds. Slow-trolling sardine was the ticket. That said, the guys were also saying the sea lions were brutal. They were stealing the sardine and hooked bonito like crazy.
Most boats coming down here are not fishing for surface fish. They are focused 100% on rockfish and lingcod. The catch right now is good with some quality reds, chucklehead, sheepshead, and lingcod biting. Live sardine, live mackerel, and fresh dead squid are working well.
The areas working best for these fish include north and northeast of North Island, the Lower 9 Mile Bank, and down in the SKR area. All are in 250- to 450-feet of water.
Might also want to give the Upper Finger Bank a look. Some outstanding rockfish action happens on those spots, and they rarely get fished.
Be sure to fill out your DFG/customs declarations forms to legally bring rockfish back into the U.S., where these species are currently closed to fishing. Please note – even with these forms filled, you're still not allowed to bring cow-cod or any other "no possession at any time" species back across the border… fishdope.com
Ensenada
Winds to 15mph, along with the chilly weather, put a damper on the surface action again this week. The cold and calm mornings should be ideal for meat fishing the bottom; however, surface action may be a little iffy.
Colonet
Yellowtail fishing on the high spot has been slow. Boats metered yellows, but the fish didn't want to bite. Then we heard that the Pacific Queen tried for them again late in the day and scored 10, all on big heavy yoyo iron.
All the boats did well on nice-quality reds in the 4- to 6-pound class with some standouts to almost 10-pounds. They also scored a fair number of lingcod from 10- to 22-pounds. Due to the extreme long-distance – roughly 115 miles – we strongly recommend taking one of the big sport boats out of San Diego and Mission Bay.
Here is a list of them from the four landings.
Fisherman's Landing (619) 221-8500
Tomahawk and Pacific Queen are online – 1.5-day trips – departing Friday, January 24, 2020, at 7 p.m.
Point Loma (619) 223-1627
No trips posted. Call to confirm.
H&M Landing (619) 222-1144
Relentless is online for a 2-day trip, and the Excalibur is online for a 1.5-day trip –  both are departing Friday, January 24, 2020, at 7 p.m.
Seaforth Landing (619) 224-3383
No trips posted. Call to confirm.…fishdope.com
San Quintin
Great trip for Joseph Demello and crew fishing with Captain Oscar Catian;
full speed on the yellows and reds…Kelly Catian
I fished Friday for limits of reds; there were several other boats out that were catching a few yellowtail each, as well as lingcod…Juan Cook
Laguna Ojo de Liebre near Guerrero Negro.
We had an incredible season's opening Whale Magic tour on Laguna Ojo de Liebre today with sunshine and a glassy ocean – perfect for gazing into the eye of a whale! There were a dozen or so whales in front of the camp, and within minutes, we were approached by a young male we named "Coquetto," as he was such a flirt! He came over to us and allowed a couple of humans to rub his nose.
We also spent some quality time with a mother and her calf, and finally, the mom nudged the baby over to us on her nose. The calf rode on her back and head, and we got a close-up view of the baby, which surprised me as the calf was only a couple of weeks old; if that.  It still had fetal folds from being folded up in the womb. I am certain we will become great friends over the next couple of months!
It was an excellent beginning to the Whale Magic's new decade!… Whale Magic Tours, Shari Bondi
Bahía Asunción
We've had a pretty darn good late yellowtail fishing season here in Asuncion – in fact, it might be the best of the season, except for one "skunk" day. I have had
easy limits plus a few releases of quality yellowtail on my last six outings. Plus, the weather has been great after the cool nights and early mornings. But the best part is that I'm not traveling more than two miles from the launch. I had limited out by about 9:30 a.m. or 10:00 a.m. today. Although I would never normally suggest that someone come down here for yellowtail fishing in late January, this year is an exception.… Ross Zoerhof
Loreto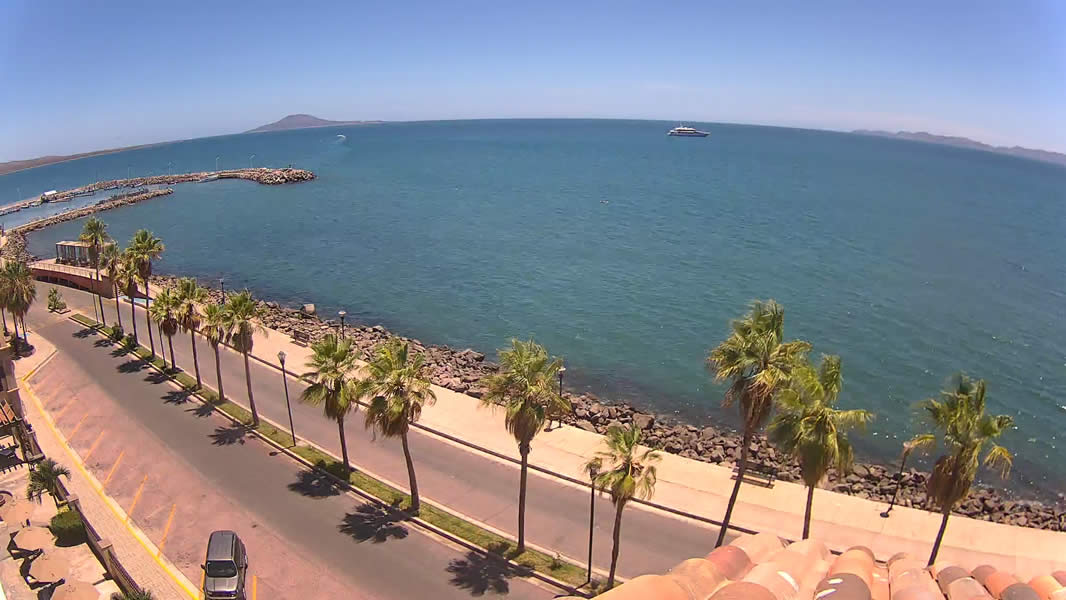 The early winter pattern of "no pattern" has finally cleared out, allowing for a decent week of seeking.
The Coronado Island spots were kicking out the usual batch of snapper and medium 'tails.
Most boats were confident enough with the weather forecast to venture out to La Cholla and farther to Lobo and the "50" Spots.
All the spots above kicked out fish, but no "hot action" – a few of everything was the norm.
The commercial handline fishermen are doing well with the red snapper wars –with most of their catch being triggerfish-sized reds. Lots of triggerfish are also in the mix.
We are almost at the time of the season for big whales to visit our area. Humpbacks, blues, and a few that are like the fin whales will be feeding and entertaining the visiting whale watchers.
It is important to note that there are rules that apply to all watercraft during whale season. All boats, including kayaks, need to keep their distance. Whale watching boats will be flying a flag that identifies them as being permit holders for whale watching.
Be safe, know the rules, and let someone else be the "idiot" that gets reported!… Rick Hill, Pinchy Sportfishing
Magdalena Bay
We were at Lopez Mateos in December. Live bait worked best when we could get it. We were able to get sardine every day with some difficulty (locals using cast nets). Most of our bigger fish came on the live bait, except for one red snapper – cubera, perhaps? We also had luck on crocs and kastmasters for the one cubera and lots of corvina or corbina? Paddle tail swimbaits are dynamite for everything, especially the bay bass. (Big Hammer or similar for the redheads, white was a good color, as well; bring lots as they get torn up quickly.) A 15-pound braid spinning setup was adequate for most of our fish, although we did use a 30-pound rig if we thought we were around the snook. (We never landed one). The 15-pound setup did provide a lot of sport when you hooked the bigger models. We had a blast, and you will dig it.
https://www.bdoutdoors.com/forums/threads/magdalena-bay.736384/#post-5032348
La Paz       
MEXICAN MINUTE LA PAZ FISHING REPORT from Tailhunter Sportfishing for Week of Jan. 9-26, 2020.
East Cape
North wind blues are a common malady for both local and visiting anglers during February.
Close to shore, sierra have dominated the tin boat fish reports along with a few small roosterfish and jack crevalle that have been added in for good measure. Perhaps early in February, some of the yellowtail will be arriving for the winter around the pinnacles outside the La Ribera Marina entrance.
Puerto Los Cabos
Visitors can expect scattered early-day cloud cover with plenty of sunshine, and with high temperatures ranging from 75 to 80-degrees. There will continue to be cycles of north winds, as well as improved fishing action. Water temperatures have been in the 71- to 74-degree range.
Inshore there have been roosterfish, sierra, and a variety of shallow structure species recently. Most of these fish have been smaller in size, though a handful of larger roosterfish were reported to weigh 40-pounds, and some sierra weighed up to eight pounds.
The yellowfin tuna activity should continue to build during early February, barring any unusual weather at Gordo Banks. Drift fishing with squid should produce fish to the 80-pound class, not the smaller football-sized tuna found scattered at the end of January. There probably won't be huge numbers, but there is a fair chance at catching two or three of these larger fish.
Wahoo were scarce with the cooler water, though a handful were caught on the grounds from Punta Gorda to Cardon. It seems that the ocean conditions near Vinorama are now cooler and dirtier.
The highlight for bottom fishing was a 70-pound Almaco jack, along with a few leopard grouper, yellow snapper, red snapper, and smaller amberjack in the mix. There were reports of smaller yellowtail on the Pacific side of Cabo San Lucas; this is usually a good sign that these gamefish will eventually move in the direction of the Sea Of Cortez; it has been several years now since we saw a good run of these sought after fish.
It's peak season now for whales, and it should be easy to spot these mammals for at least another month…Eric Brictson, Gordo Banks Pangas
Cabo San Lucas
Billfish 44%, Dorado 32%, Tuna 30%, Other 19%
Striped marlin numbers should remain stable and even improve somewhat as February settles in. Hopefully, they will continue to hang out close off Cabo Falso.
Additional offshore action has been the good-sized dorado – weighing up to 30-
pounds – which have been found hanging around almost anything floating.
We started heading south out of the marina and began glassing for spinner dolphin about the 15-mile mark. It took a couple of schools before we found some with interested tuna. The schools were all holding tuna, but some weren't biting. …Charlie Plum
https://www.bdoutdoors.com/forums/threads/follow-the-porpoise-cabo-tuna-report-1-25.737344/#post-5034793
Wahoo are being found both offshore as well as closer into shore. They offer an additional challenge with their mouthful of razor-sharp teeth!
Inshore, there are roosterfish, jack crevalle, and sierra – another toothy fish that is a favorite of many anglers.
Fishing some of the rocky pinnacles also can be rewarding in February. Yellowtail, Almaco jack, pargo, snapper, grouper, and cabrilla can all be found while bottom fishing…Rebecca Ehrenberg, Pisces Sportfishing
Southern Baja – Pescadero/Todos Santos Surf Fishing
The bite along the coast slowed a bit this past week. The surf was up making things a bit tough. I only fished for three days:
Wed. – One sierra.
Fri. – Three sierra (Two were really nice-size) and one roosterfish – small 8- to 10-pounds released.
Sat. – One roosterfish – small – released.
The Highlight was seeing a guy hook and land a 40-pound robalo (snook) today – so cool!… BK
https://www.bdoutdoors.com/forums/threads/southern-baja-pescadero-todos-santos-surf-fishing-report-this-past-week.737303/
LOCATION: Herradura, Gaspareno, Migrino, Golden Gate and the 210 Spot for tuna mostly.
WEATHER CONDITIONS: Good weather conditions overall with minimum swell. Some overcast days/slight wind.
AVERAGE WATER TEMP: 72-74 F
 BEST LURES: Mackerel live/dead, cedar plugs, hoochies, feathers, green/yellow, and guacamayo lures.
Today was supposed to be windy on the Pacific, and it was. Jaime's plan was to catch bait and save it for night fishing for snapper. There was no bait to be found out by the lighthouse, and we free-lined purchased caballito and snagged a dorado while looking for bait. We've fished 16 days in a row, and I suggested that we return by noon and rest a day. He took us to a grouper spot and popped one on the way in…Charlie Plum
https://www.bdoutdoors.com/forums/threads/cabo-1-27-1-2-day-report-grouper.737433/
Mainland Mexico
 San Carlos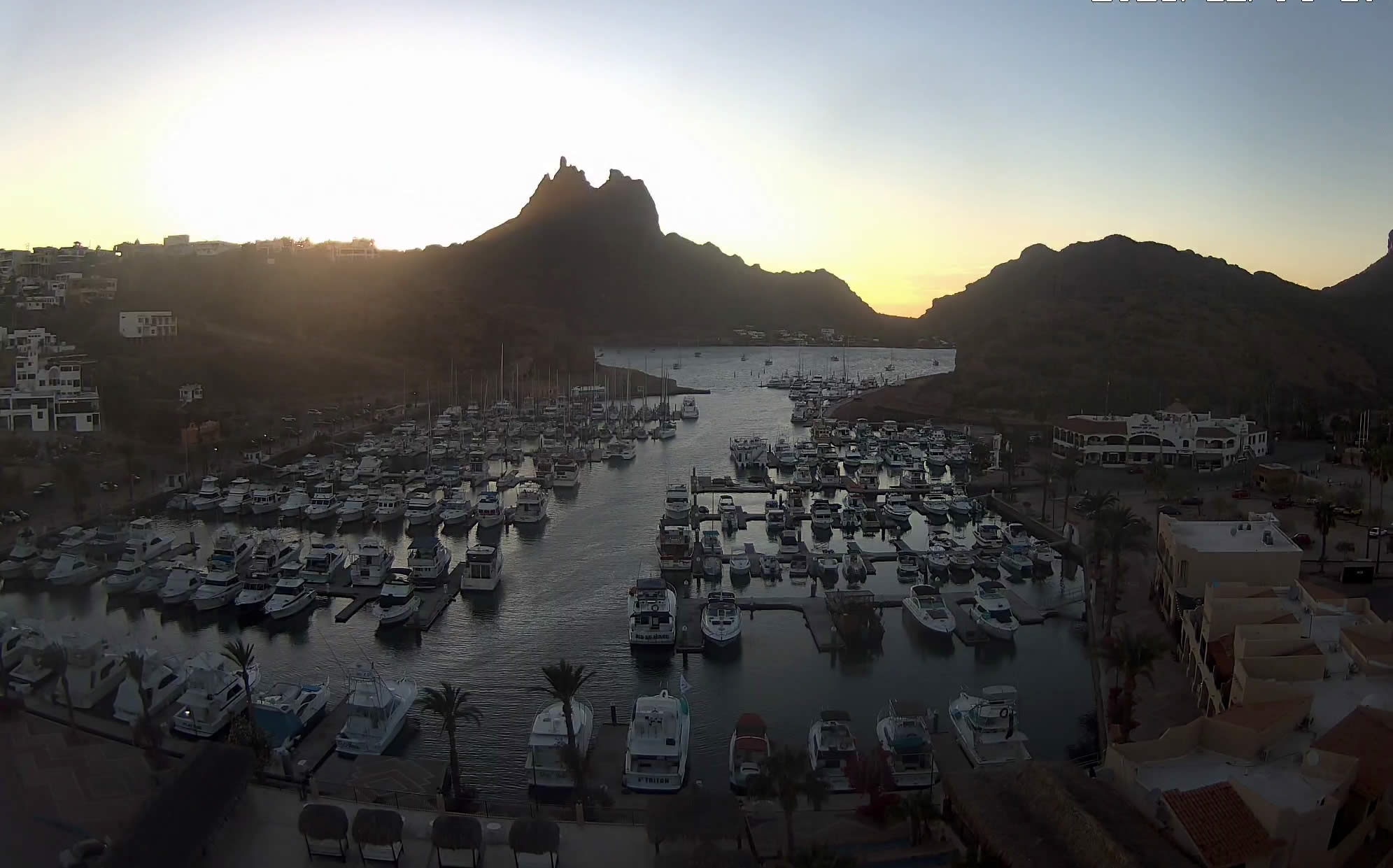 Costa Rica
Guatemala


The numbers were tailed for 2019, and it seems like our anglers have improved over the year with a much better release rate.  In 2019, we had a total of 20,049 raises, 18,339 bites, and 12,215 billfish releases. Included in that total were:
643 marlin raises
409 marlin bites
241 marlin releases.
Plus 1,306 dorado (mahi mahi) and 752 tuna!
In 2019, we averaged 17 raises, 14 bites, and 9 sailfish releases per day, per boat, taking only the month of September off.
A BIG thank you to our captains, crews, staff, and anglers for making this fishery what it is! We couldn't do it without you. And thank you for supporting and trusting us as we continue to Kick Plastic and reduce our impact on this environment we rely so heavily on. We eliminated 65,000 single-use plastic water bottles and are still going strong!
Get in on the 2020 action and vow to fish more this year. The season has been off to a great start and is looking to be the best since 2014. When the season starts hot, it ends even stronger. Be a part of our 2020 Billfish Report!
(305) 854-4665 / [email protected]