Big yellowfin (along with some wahoo) at the Cape just in time for the WON Los Cabos Tuna Jackpot. It should be quite a party!
*If you don't see a location, it is because we did not receive a report this week.
Que Pasa
Foreign visitors will pay 350-pesos in tourist tax in Baja California Sur. Published on Saturday, November 2, 2019, in Mexico Daily News.
State expects to generate new revenues of 490 million pesos
Foreign visitors to Baja California Sur will pay a 350-peso (US $18.50) tourist tax effective November 9, the state government said on Friday.
The tax will apply to all foreign tourists who stay in the state for more than 24 hours.
Foreigners who fly into Baja California Sur will be able to pay the tax at kiosks in airports while the state's port authority will be responsible for collecting the tax from travelers who arrive by sea. Hotels and other accommodation providers will charge foreign visitors who enter via land.
Governor Carlos Mendoza Davis said that visitors will also be able to pay the tax on a website and mobile app.
The Baja California Sur government expects to raise at least 490 million pesos ($25.6 million U.S.) annually from the tax, which was approved by the state Congress in 2016 but not enacted by Mendoza until now.
"The charge of 350 pesos per visitor will form the Baja California Sur Sustainability Fund with which public security, healthcare, education, housing, employment, sports, culture, agriculture, fishing and tourism, and social infrastructure will be strengthened," he said on Twitter on Friday.
The governor has previously justified the imposition of the tax by pointing to the poor quality of life of many people who live in tourism-oriented parts of Baja California Sur, such as Los Cabos.
The decision to enact the tax was made despite a recommendation by the Senate that it not be introduced on the basis that it could frighten off tourists and cause a loss of jobs.
The state's announcement came a week after the lower house of the federal Congress approved steep hikes to two taxes that foreigners pay to enter Mexico: the DSM immigration services tax and the DNR non-resident tax.
But the Senate voted against the proposal following strong criticism of the increases by the tourist industry and business groups. https://mexiconewsdaily.com/news/foreign-tourists-will-pay-350-peso-tourist-tax/
Tijuana Bull Ring
Inshore, along the kelp line, a few bass and mackerel are biting but not much else.…fishdope.com
Coronado Islands
Water temps were up to about 65 degrees from a low of 61 last week, but it was very quiet – no gamefish found…fishdope.com
Ensenada
No wind here, just lots of winding for bottom fish.
Mara's Sportfishing Ensenada
San Quintin

The report seems to be more fish than anglers as local and visiting divers shoot 'em up. We showed up at Ben's Rock to foaming yellows and hooked up on iron before anyone got in the water…George Catian
Bahía Asunción
Steve and Denise made Bahia Asuncion one of their stops on this year's Baja trip, and we thoroughly enjoyed two days of kayak fishing with weather that was perfect and some very cooperative fish.
So here's the way my day went today. We got up early and drove the 20-minute trek to San Roque and launched our kayaks. The calico bass, bonito, and barracuda were snapping up whatever we offered, and I managed a couple of nice yellowtails.
This is where the story gets good. I catch a yellowtail; Steve cleans the yellowtail; Steve and Denise cook a delicious yellowtail and hash brown brunch when we get home, and then they wash the dishes.
Oh, hell yeah! They can come back any time they want and stay as long as they want. Thanks for the visit and photos, Steve and Denise…Ross Zoerhof
Bahía de Los Ángeles
Fishing is good yellowtail and cabrilla when the north wind backs off; no internet…Captain Juan Cook
Loreto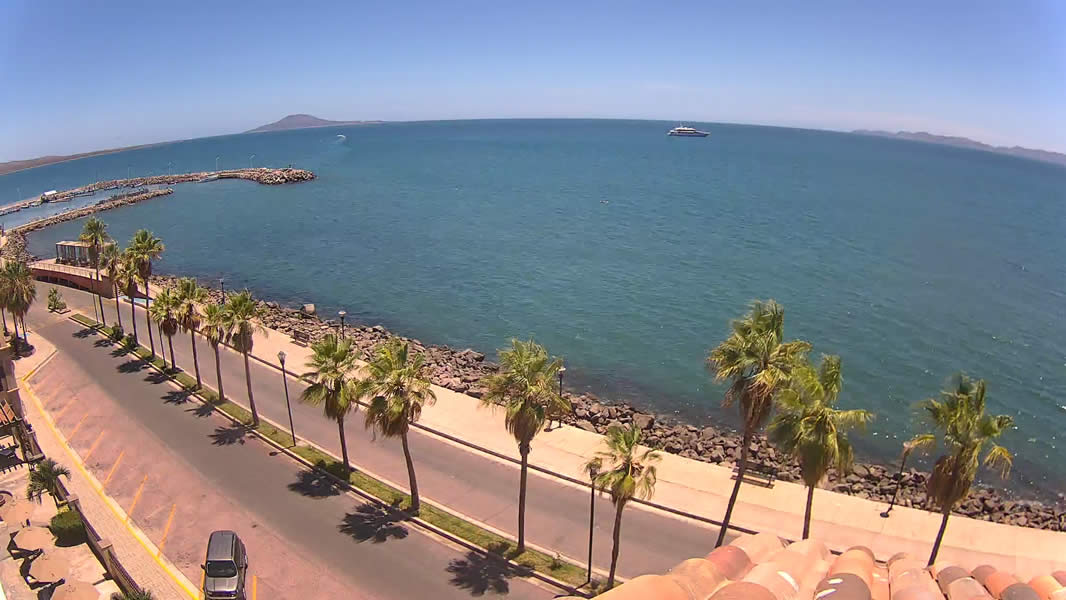 We had an awesome trip down to BCS. Our first stop was Loreto. We wanted to chase the big home-guard yellowtail as the guys we fish with have been getting them up to 50 pounds and almaco jack up to 60 pounds.
But of course, the weather didn't cooperate. It blew like crazy almost the whole time we were there. So, we settled for inshore dorado fishing, which was terrific!
https://www.bdoutdoors.com/forums/threads/killed-it-in-loreto-and-mag-bay-13-for-20-on-striped-marlin.731643/
We had our first good blast of winter wind and the complete three-day model, too. Previously, Loreto had a few solo days of introductory wind, but this was more like the real December-deal!
Fishing has suffered a bit with losing the connection and wondering if they all got pushed farther south towards La Paz or just off into a different current line.
Small dorado have been easy to find, as they have been all summer. The snapper and assorted bottom fish are still around.
The only big fish bending any rod tips are toro that have been working in the Coronado area. A 15-pound toro can pull like a 25-pound local yellowtail.
No big appearance of sierra, and no one is working on the roosterfish checklist.
Before the wind hit, dancing dorado and firecracker yellows were working the sardina schools at the Escondido entrance. Some fishermen, visiting from L.A., caught a few off the rocks on spinning gear. (We were supposed to get some photos but still waiting and hoping.)
I guess it's an excellent time to get out the heavy sinkers, the big circle hooks and swivels for bottom brawling with yellowtail and baqueta. Still dorado and roosters, but soon it's out to the deep spots and soaking mackerel…Rick Hill, Pinchy Sportfishing
Magdalena Bay
I just got back from Mag Bay. All I can say is WOW — what a fantastic trip! On day 1, we had 75, and an even 100 striped marlin releases on day 2. All were by trolling dead bait with two Flippy Flippy teasers and two Squidnation squid dredges. Mostly triples with many quads and a few quintuples and a sextuplet or two. As the sun was setting on our day, numbers 98, 99, and 100 came on singles. It's everything I thought it would be and more — more because it really was fishing — not just dropping a hook over the side to fish that were circling the boat, which is what I thought it might be.
I know it sounds ridiculous, but we actually went through dry spells. And most of our fish were caught in between the bird
s — not on them. Not sure this fishing experience could be topped. Truly amazing.
Thanks to Ken Cofer, Victor Julio Lopez Pizarro, Yoxan Arrieta Moraga, Roger, and Coco. I had a blast with everyone…Bill Pino, Squidnation
We had the chance to run over to Mag Bay and do some marlin fishing with Salt Junkies and Mag Bay Lures.
https://www.bdoutdoors.com/forums/threads/killed-it-in-loreto-and-mag-bay-13-for-20-on-striped-marlin.731643/
La Paz
MEXICAN MINUTE LA PAZ FISHING REPORT from Tailhunter Sportfishing for Week of Oct. 27-Nov.3, 2019
Hi Gary. We started our tour mid October. Went to the tip. Los barriles. San Jose Del Cabo. Mag bay. Bahìa de los dreams now back at mag bay bobs place talking with cap Juan…Craig Cove
East Cape

Who's going to have tacos tonight? Good job, anglers!! — at Van Wormer Resorts.
Puerto Los Cabos
Charters are scouting out all directions; most local sportfishing fleets are fishing grounds from the Gordo Banks, Iman, San Luis, and as far north as Vinorama. Action has been spread out and changing from day to day, wherever the bite is best. Early in the week, the best action proved to be near Vinorama for wahoo. Finding the chihuil baitfish was the secret to success, though it was not always easy to obtain this candy bait — more of a super panga deal on specific high spots with specialized rigs. Not many wahoo were striking the trolled lures. The best chance was on slow-trolled, trap-hooked bait in the early morning before too many boats congregated.
The wahoo averaged in the 25- to 35-pound class. High boats brought in five, while others brought in one, two or three; of course, many fish were lost for the typical wahoo reasons.
Dorado remained scarce and scattered, and we are only seeing one or two fish for all charter's each day. We heard of more numbers on the Pacific, but even there, the dorado were not nearly as numerous as previous months.
More marlin appeared in the direction of San Jose del Cabo, though the billfish were much more active towards Cabo San Lucas and on the Pacific side. We had some sailfish and at least one 180-pound class blue marlin. With the warmer water still around, there are chances for larger-sized black and blue marlin.
Yellowfin tuna were elusive, being targeted on San Luis Banks, as well as Gordo Banks, though few were landed this week. Most of the tuna we did see were in the 60- to 90-pound range, and a few were smaller, 10- to 20-pounds. These yellowfin hit a variety of bait, not lures. Drift fishing with squid or using chihuil, and live skipjack produced strikes. Heavy pressure, combined with lots of natural food source and swift currents, now have these fish skittish and finicky; of course, on any given day, they could become more aggressive. There are still yellowfin throughout the area.
Not much off the bottom: triggerfish, bonito, smaller-sized snapper, and cabrilla were the most common; swift currents have not helped that action at all.
Along the shoreline, there were good numbers of juvenile roosterfish, which should always be released; plus, there were early season sierra and jack crevalle in the mix…Eric Brictson, Gordo Banks Pangas
Cabo San Lucas
Billfish 74%, Dorado 23%, Tuna 28%, Other 9%
The season's fishing is not slowing down any time soon. Almost 100% success rate for our boats this week, with 108 boats out, 106 caught fish!
Numbers: 291 billfish released, including striped marlin, blue marlin (around 200- to 250-pounds), and sailfish. The striped marlin have moved much closer to Cabo, with most catches of up to 15 striped marlin released per boat this week, caught no farther than the Old Lighthouse area. There were 160 tuna caught this week, including a cow-sized 220-pound yellowfin taken on 33-foot Sea Bum (Captain Tito Oloascoaga's – Pisces 35-foot Knot Workin', secondary vessel). Pisces 31-foot Tracy Ann also hit the dock with a nice 181-pound tuna caught by anglers Rolla Ogle and Harrell
Minzenmayer. Other YFT caught ranged from 15- to 45-pounds. This week also marked the start of the Pelagic Rockstar Tournament, which targets yellowfin tuna. Pisces 38-foot C Rod is currently in 3rd Place with a 97.1-pound YFT, and the Chinito Bonito Team (winners of last year's tourney, taking over USD $100,000) currently, in 1st Place and 2nd Place with a 162.7 and a 94-pounder, and still one more fishing day to go.
Dorado numbers did go down somewhat this week, with 40 fish caught. Other catches this week included wahoo, some skipjack, bonito, and even a pair of roosterfish…Rebecca Ehrenberg, Pisces Sportfishing
LOCATION: Pacific Side mostly from Old Lighthouse to Los Arcos for dorado and striped marlin, 95 Spot, San Jaime for tuna.
WEATHER CONDITIONS: Good weather conditions with the minimum swell. Overall calm seas, with only one or two days with high winds.
AVERAGE WATER TEMP: 80-83
BEST LURES: Mackerel, caballito and ballyhoo bait, cedar plugs, feathers – lime green, petrolero, guacamayo.
Mainland Mexico
San Carlos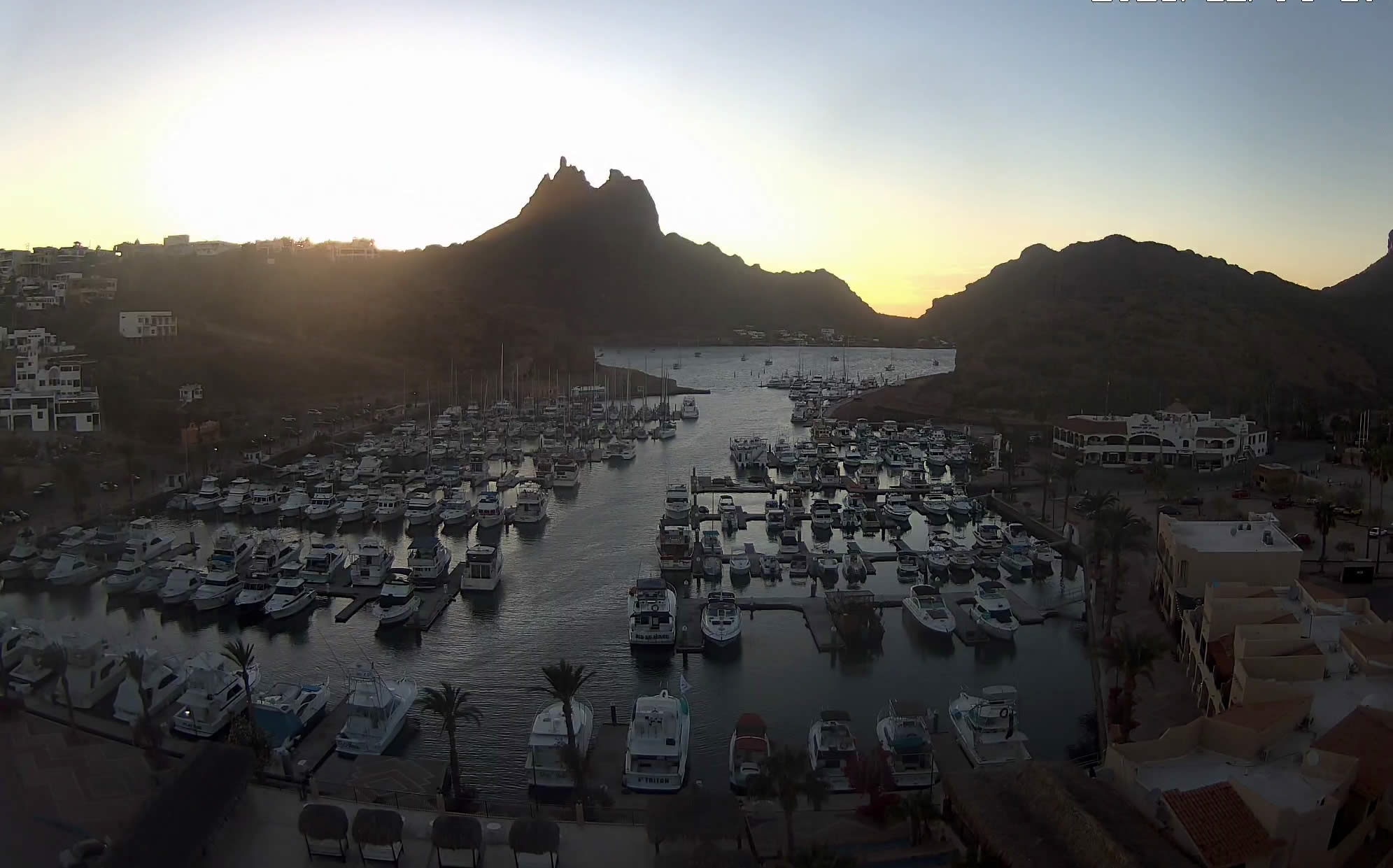 Costa Rica
Whale Watching at Crocodile Bay Resort

On the Pacific Coast of Costa Rica, we have two distinct whale migrations: The Southern Antarctic humpback whale (July to November) and the California humpback whale (December to April). Our tropical fiord, the Golfo Dulce, plays a primary role in attracting these giants of the sea, as the warm and clean waters of this gulf make it ideal for raising and nursing the whale calves. When the calf is born, it needs warm waters to accumulate energy as it begins to discover the world around it.
Guatemala
Wham, Bam, Grand Slams!

For the second consecutive year, Contender Boats hosted their Top Dealer Trip, Oct 17-21, at Casa Vieja Lodge. Consisting of a group of colleagues, both new and old friends, and a fantastic time of fishing in between the fun, the group opted for some extra activities to complement their fishing days with a casino night, pig roast, yoga, beach day, and fireworks spectacular!

The total fishing results aboard seven boats:
428 Sailfish Raises, 369 Bites, 261 Releases
25 Blue Marlin Raises, 12 Bites, 6 Releases
3 Striped Marlin Raises, 2 Bites, 2 Releases
1 Black Marlin Raise, 1 Bite, 1 Release
2 Yellowfin Tuna and 61 Mahi-mahi

https://www.bdoutdoors.com/forums/threads/wham-bam-grand-slams.731855/
Last Minute Openings — call NOW to reserve:
(305) 854-4665 / [email protected]