For the few anglers tempted to head out from Ensenada in the cold weather, their chill is soon forgotten as their coolers fill with a wide variety of rockfish, reds, sheepshead, and maybe a halibut or two.
Farther down the coast at San Quintin and Bahía Asunción, yellowtail are still on the catch list along with a few that are still seen at Loreto on the Sea of Cortez side.
Inshore at Mag Bay, fishermen are still kicking out good catches of snook, halibut, pargo, giant trevally, and grouper for the few not interested in whales.
At Cabo, billfish, tuna, dorado, and wahoo are still in the counts.
*If you don't see a location, it is because we did not receive a report this week.
Que Pasa
In remote Baja, Mexico childhood friends stumble upon an untapped Mecca for two dissimilar passions – stalking striped marlin on the fly, and progressive, free-ride mountain biking. But in this part of the world, almost nothing, other than a cold beer at the end of the day, comes easily, and through hardscrabble adventure and misadventure, this motley crew hopes to find never ridden terrain and experience marlin exploding into chaotic topwater action.
Baja Lines
Tijuana Bull Ring

The Bullring is still getting the most focus on sand bass and sculpin by trolling knocker rigs and swim baits tipped with squid right along the structure. You might also find an occasional halibut along the edges of the kelp, as well as on the other nearby hard-bottom spots, so it's worth grabbing a half scoop of sardines to fish on a dropper loop down here, too.…fishdope.com
South 9 / Coronado Islands

The Rockpile was looked at over the weekend and was found to have good rockfish fishing but no sign of yellowtail or bonito. The current was ripping through midday on the heavy tide swing.
Bottom fishing is still excellent on the South 9 and the edges of Coronado Canyon, down to the "north of North Island" and "east of Pukey Point" – the rockfish spots on our GPS numbers page. Work up and down the drop-offs until you find a good depth where the fish are holding to that day. Heavy jigs tipped with squid will work great, as will sardines on a dropper loop.
The islands proper have been hit or miss for bottom fish, depending on the current. The water is still spotless and there are still some small schools of bonito scattered around North Island and the Middle Grounds, but again you'll need some current moving to have any shot at them.
Be sure to fill out your DFG/customs declarations forms to legally bring rockfish back into the U.S., where these species are currently closed to fishing. Please note – even with these forms filled, you're still not allowed to bring cow-cod or any other "no possession at any time" species back across the border… fishdope.com
Ensenada
Chilly, with winds to 15mph, may put a damper on the surface action again this week. It sounds like cold and calm mornings, which should be ideal for meat fishing the bottom; surface action may be a little iffy…Mara's Sportfishing
Colonet
There are some yellowtail and bonito around the high spot, but they're not biting in significant numbers. When they are in the area, they typically hang out around the up-current edges of the high spot in 240- to 350- feet of water, usually in the lower half of the water column. Full-sized yo-yo iron like a Salas 6x works best, followed by sardines on a dropper loop. Remember that for yo-yo fishing, color typically doesn't matter as much as being able to get your jig down to the fish quickly and reeling as fast as you absolutely can. If you think you're winding fast enough, speed it up even more. When the fish are hungry, they'll come up close enough to the surface to eat sardine on a sliding sinker rig and occasionally surface iron, too.
The pinnacles and ledges that make up the high spot are also great for big rockfish and lingcod. Heavy jigs work great here, as does a dropper-looped sardine.
Because of the distance involved, we recommend jumping on a sport boat if you want to fish this zone. Most of these trips are running on Friday nights for fishing Saturday and returning Sunday morning, so make reservations now for next weekend.…fishdope.com
San Quintin
Burrrrrrrrrrrrrrrrrrrr! Kinda' cool-to-cold here in San Quintin,
BUT the fishing has been excellent. I went out on the water with my friend, "Rosarito Jimmy" and his cousin Pauly; the weather was cool but nice, and very fishable. we caught lingcod, reds, big bonefish, and yellowtail. We looked for halibut at San Martin Island, BUT they're not in yet.
Water temp was 60- to 61.5 and clean with lots of red crab that the yellowtail feasted on.  There were very good mini-macks for bait inside the bay and several other boats were out – most caught 6 to 10 tails and bottom fish. Okay…fishonnn&onnn.…Juan Cook
Bahía Asunción
The forecast for today here in Asuncion was cold and windy. They were right about the cold, but when I fired up my chimney at about 8 a.m., the smoke was going straight up, and I thought, "Why am I not fishing?"
So, I abandoned the fire, packed up and splashed the boat. Less than a mile from the launch, I landed five nice yellows in an hour and headed in. Mi amigo, Robert was out there with his kayak. he had three nice ones on board in the same area. We're getting close to the traditional end of the season, but maybe the yellows will hang around for a while…Ross Zoerhoff
Bahía de Los Ángeles
The Zooboys – Scott, Brad, and Don – usually post photos of the fish we catch each trip.
Yes, we caught yellowtail, skipjack tuna, and bass in early January this trip.
We spent some time with the Principal and two teachers of Benito Juarez Elementary School in Bahia de Los Angeles who graciously agreed to a photo along with accepting some supplies which we thought the students would appreciate. The school staff lounge received a pound of Kona Coffee as well. Best wishes to all the Benito Juarez students and staff in 2020!!
https://www.bdoutdoors.com/forums/threads/january-on-the-bay.736427/
Loreto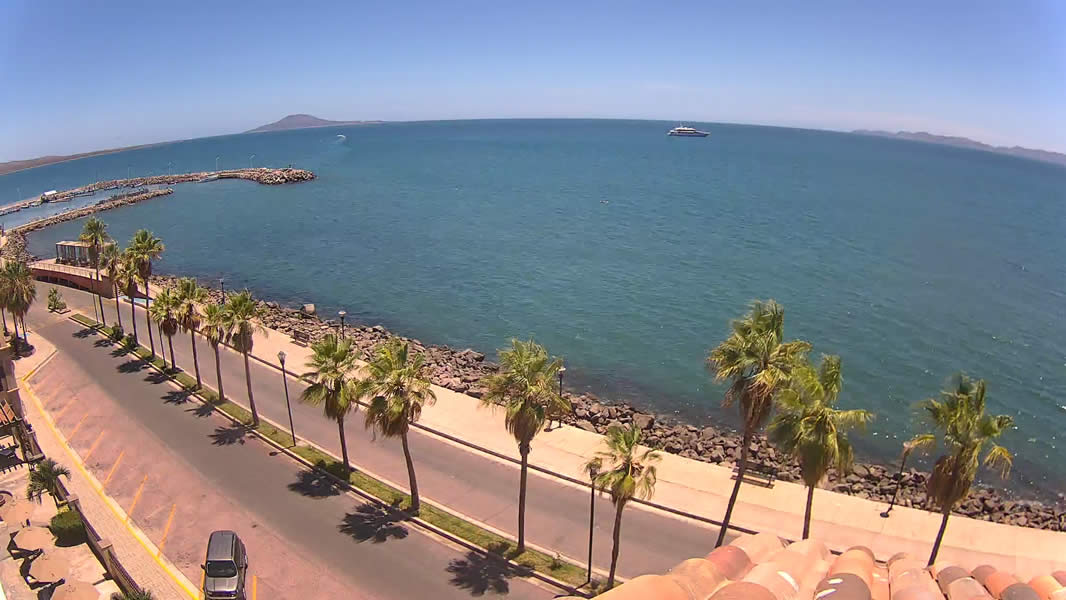 Winter has arrived, limiting the number of fishing trips this week. Even though everyone is walking around town in ski parkas, the air temperatures aren't the issue. It's the wind that drives that 60-degree air around that is making life challenging!
Most of the boats that get their lines in the water are all out at nearby Coronado Island.  It's the shortest ride and for the past month has been kicking out yellowtail from 5 to 25-pounds with decent consistency. Assorted bottom monsters (small versions) are in the mix, but not in any quantity.
La Cholla has also been another good spot with the few trips there reporting slow action on mostly snappers.
In the coming weeks, the pattern of the wind should stabilize, and more boats will hit the hot spots farther out.
The scuba crowd and the commercial handline fishermen don't seem to mind the "harsh conditions." I, too, could handle it better if only there were a way to bring my electric blanket along!… Rick Hill, Pinchy Sportfishing
Magdalena Bay
We experienced a fishing and wildlife viewing trip of a lifetime with Captain Chris and Mag Bay Outfitters in Lopez Mateos, Mexico.
The fishing was exceptional, with a diversity of species that you won't find anywhere else. We caught snook, halibut, pargo, giant trevally, grouper, and numerous other species. Captain Chris's knowledge of the distribution of fish in the Bay and his understanding of the tidal influence on seasonal and daily fish distribution is exceptional; I was able to catch three-lifetime trophies that I have sought for many years – huge snook, golden trevally, and pargo.
Dolphins and whales were observable during our fishing adventure, and the birding was fantastic. For a trip of a lifetime, fish Mag Bay with Mag Bay Outfitters…Richard Carmichael
https://www.bdoutdoors.com/forums/threads/mag-bay-inshore.736311/
La Paz       
MEXICAN MINUTE LA PAZ FISHING REPORT from Tailhunter Sportfishing for Week of Jan. 5 -12, 2020
East Cape
Andrew Hughes with Agundez Ramon and Gran Marie.
I went fishing recently with good friends. On the first day, I was with Steve Bianchini and we got four wahoo, two tuna, and three white bonito; on the second day with Doug and Marie … at 84, Doug had never caught a wahoo before and had to reel in five wahoo, and a dorado. Ramon was on the deck.
Todos Santos
The bite was ON this past week with many dorado and sierra at Todos Santos. The dorado are always an amazing catch from the La Playa. Tight lines, amigos and Feliz Navidad!  Brian
Puerto Los Cabos 
The water temperature is on a cooling trend in the 72- to 74-degree range
through much of the region; the clarity fluctuated, and some clean blue water was found close to shore, but other areas were being stirred up and were off colored. The transition period has begun for many gamefish now, such as dorado and wahoo; these fish prefer warmer water and will migrate farther south. Striped marlin, on the other hand, prefer cooler waters, with the peak season generally in the winter through spring.
Earlier in the week, there was a run of pelagic crab, drifting to the surface in masses on local fishing grounds, being scooped up in nets, and used as bait for red snapper. Commercial fleet activity always ramps up when these red crabs appear. Huachinango to two pounds and reaching up to about 14-pounds, prized eating, were being caught.
Sportfishing fleets found more scattered action with colder, choppy conditions through much of the week.  The best action was encountered relatively close to shore, areas from Santa Maria to La Fortuna, dorado to 15-pounds being most common; also, some roosterfish and sierra, using caballito or ballyhoo was the main method for success. Bait options available from the marina were caballito, ballyhoo, and slabs of squid.
Average catches consisted of a couple of dorado, up to five or six. We only saw a couple of smaller sized wahoo come in all week. Yellowfin tuna action was slow on local grounds where a handful of yellowfin were landed earlier in the week. These fish ranged from 10 pounds up to about 80-pounds though little quantity. The area that is producing cow-sized tuna was the Jaime Bank outside of Cabo San Lucas.  Several long-range San Diego vessels were chumming these grounds this week. Local pangeros were making the long run to get into this action, putting in long days but returning with fish to 200-pounds.
There was a lack of much billfish activity, we are hearing of more mackerel moving in the direction of San Jose del Cabo; this should attract the striped marlin. Some are being seen now, but are very scattered…Eric Brictson, Gordo Banks Pangas
Cabo San Lucas
Billfish 27%, Dorado 56%, Tuna 48%, Other 14%
Good fishing continues in Cabo, with dorado and tuna being the most productive fish still. Total dorado numbers hit 234 fish, with many of those released to respect catch limits, and yellowfin tuna numbers hit 386. However, we did see billfish pick up coming into the weekend, almost solely striped marlin. We had a total of 56 marlin caught and released.
Unexpectedly, around six spearfish were caught and released in the past two weeks, which is very rare for our Cabo fishery. In past years, we would maybe catch two to four of these for all of Cabo alone. Pisces 31' Tracy Ann had a 90-pounder last week, and again this week Pisces 32' Bill Collector released two in one day (and lost another). There have still been some scattered wahoo and a few roosterfish showing up too. Mainly though, catches consisted of dorado that ranged from 10 to 30 pounds with top boats like Pisces 31' Tracy Ann catching up to 15 dorado each. Consistent yellowfin tuna catches of up to 20 fish per boat ranged from 15 to 45 pounds each. Mostly good weather in Cabo, although we did have the port closed on January 10 due to wind. Cooler temperatures are setting in, with slightly overcast days. Fishing still focused mostly on the Pacific side, and South of Cabo.…Rebecca Ehrenberg, Pisces Sportfishing
Mainland Mexico
San Carlos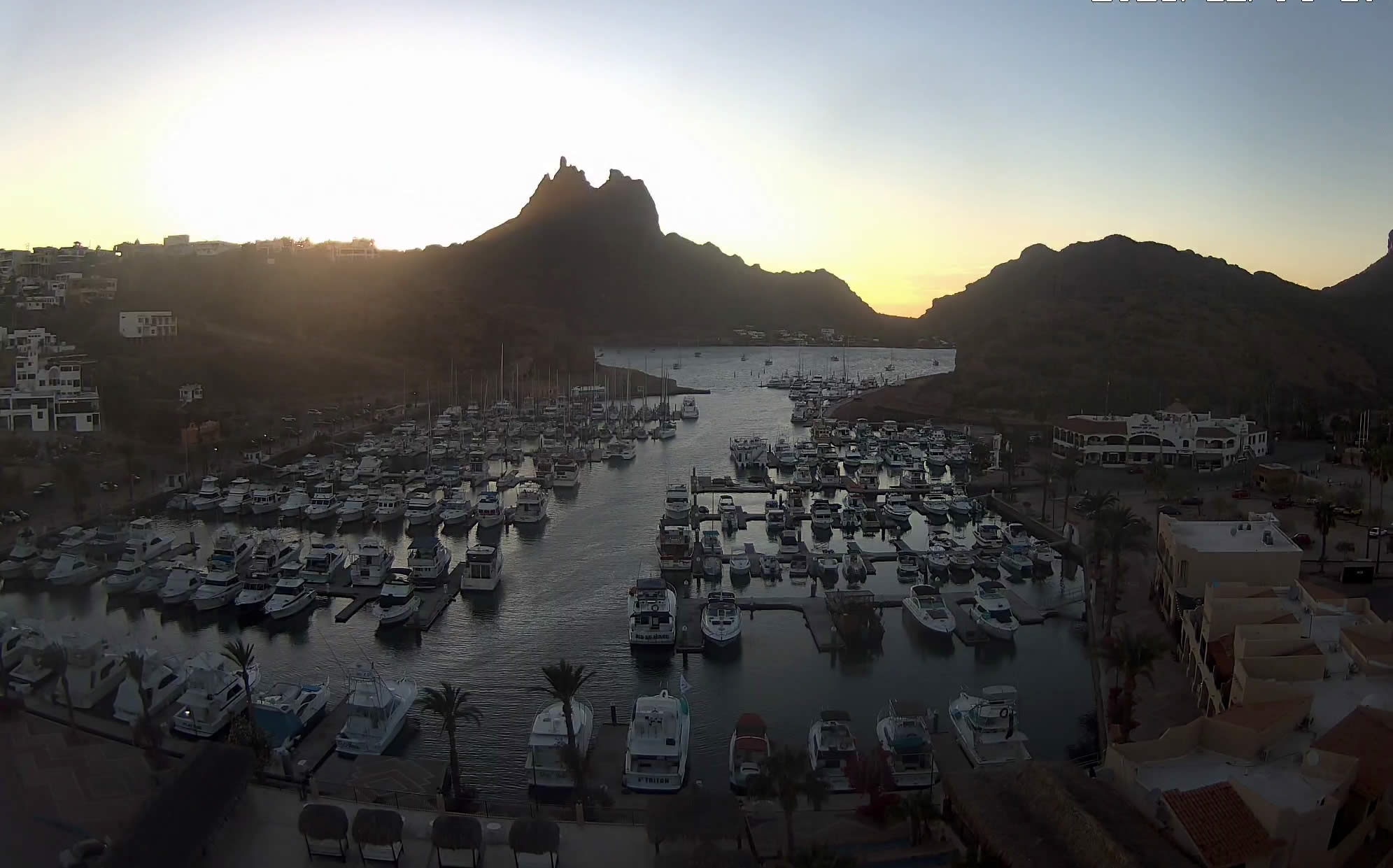 Costa Rica
Guatemala


It's what's for lunch… and dinner!
(305) 854-4665 / [email protected]