The striped marlin at Magdalena Bay move farther out as the wahoo bite goes ballistic and, in the Esteros, the snook get snookered. In the meantime, the tip of Baja, though soggy, remains on fire for billfish and big yellowfin!
Que Pasa
The 2019 Los Cabos Billfish Tournament loses a day of fishing!
Stormy conditions shortened the three-day tournament to two days.
Fishing teams were hyped up at the 2019 Los Cabos Billfish Tournament kickoff party — excited for the chance to fish for the big marlin and win cash prizes.
CABO SAN LUCAS, MEXICO (Monday, October 14, 2019) Unpredictable storm conditions battered Cabo San Lucas, but that didn't stop anglers from partying at the 21st Annual Los Cabos Billfish Tournament registration, kickoff party, and captains' meeting; the events were held Sunday evening at Playa Grande Resort & Grand Spa's indoor ballroom instead of the rainy beachside terrace. A total of 51 teams registered in various categories, filling the beachside resort with good spirits and bravado.
Tijuana Bull Ring
Local fishing has been slow to fair. Bass are kind of hard to come by right now for whatever reason and most of the catch is little rockfish..fishdope.com
371 / 425-101 / Upper Hidden Bank Below 32 25
Yesterday after a hit-and-miss morning, the yellowfin went stupid around 4 to 5 pm.
Boats are looking at plenty of yellowfin, and some boats are getting bit, but some are struggling. There are big sonar schools and some big spots of breezers; they are keyed up on tiny fin bait. The guys fishing light line and small hooks are once again doing best.
In general, the location is still between the 371 and the 425, although it has edged north a few miles over the past couple of days.
The yellowfin are ranging from as small as 5-pounds to as big as 30- to 32-pounds with most either in the 8- to 15-pounds or the 15- to 25-pound class.
The skipjack are running from 5- to 15-pounds with a good percentage over the 10-pound mark.
Water temp in the hot zone was reported to be 68.5 degrees.
The tuna are primarily found as sonar or meter marks, blind jig strikes, and on kelp paddies with an occasional school under dolphins or showing as a breezer or a puddler.
For the troll, small feathers and jet heads are working just fine. The yellowfin will also eat cedar plugs and spreader bars or daisy chains.
Use a different color for your stinger to make it stand out – pink behind black/purple is a great choice.
As for fishing on a stop, light 15# to 20# fluorocarbon with a small #4 to #2 hook continues to be the hot setup, but take a 30# to 40# rig along as sometimes the stops are going stupid and they will bite rope! This heavier rig will also work great for throwing Colt Snipers, which has been effective lately.
You'll need to be prepared to dump a lot of chum on the tuna to give yourself the best chance of getting a school to stick to the boat. If you are limited on bait capacity, take along an extra pass or two in an empty five-gallon bucket to cut up for chunk bait and chum.… fishdope.com
Ensenada

With great enthusiasm, we received the official award as the runner-up PESCA LA BAJA 2019 "MARA'S SPORTFISHING TEAM!" Our thanks to our official sponsor "MAR PARTS" all for your fishing equipment.
San Quintin
Eddie, from Garcia's Pangas, is still catching white seabass yesterday, along with a few yellowtail, and you already know about the bottom dwellers. Bring one box of squid per fishing day to fill your ice chest with reds and lings…Rick
https://www.bdoutdoors.com/forums/threads/san-quitin-report.728502/#post-4969600
Bahia Asunción

I moved to Bahia Asuncion almost five years ago now, and one of the boxes I wanted to check was a 50-pound yellowtail. After just 23 days of living here, I hooked and landed a 48-pounder on my kayak and thought, "Well, this is going to be easy."
Unfortunately, I haven't been able to put another one of that size (or larger) on the deck until today. In about 125-feet of water, I drifted across a big ball of bait at mid-column with a couple of big arches on top of it.
I dropped a jig and hooked up at 30-feet; then I watched as 60 or 70-yards of braid melted off my reel in a "real" hurry – a long fight, but I was able to get a gaff into him. The fish taped out at 52-pounds on the boat — pegged my 50-pound spring scale and it registered 50.9 on the digital…Ross Zoerof
https://www.bdoutdoors.com/forums/threads/got-my-50.729980/#post-4967573..…
La Bocana

Another epic fishing and dining day at La Bocana Adventures camp. So many fish inside and out, and while winds were up outside, there are so many protected coastal areas and always the 10-mile long mangrove-lined boca to fish. No off days here. Every cast was a fish in the boca for one panga on several drifts for one trio who finished off a day of epic coastal fishing by going into the boca for their final hour casting. All four pangas caught yellows to 24-pounds, leopard grouper to 30, Sierra to 8-pounds, calico, bonito, barracuda and spottier. Epic variety. No bait needed. Just cast and grind or troll if you must. The star of the op? The fine food and cabin accommodations right on the beach. Great WON trip for 12 readers and this writer hosted by Orchid and Johnny Martinez of Baja Fishing Convoys. Two more days. Said Ted Sleek of San Clemente said, "it doesn't get any better than this" This is Baja's newest hot spot. And we haven't even touched the outer banks due to winds.

Gotta go, the bar is open, white seabass is being served and the Green Bay and Detroit game is on…Pat McDonell
Cedros Island
Fall is in full swing, with an abundance of live mackerel busting the surface, as well as packs of hungry yellowtail and other gamefish attacking from below. For the third week in a row, dorado have also been patrolling the waters around the island resulting in an increasing number of these prized fish showing up in the daily catch report…Baja Tommy
https://www.bdoutdoors.com/forums/threads/wide-open-yellowtail-bite-and-more-dorado-showing-at-cedros-island.730443/#post-4971738
Bahia de Los Ángeles
I went out fishing the Los Machos reef with Mr. David Arriza and his friends, Braulio York and Mack York, for a few big tails then fished up the coast — running and gunning — for leopard grouper; although it was not wide open, we did catch several nice fish. That was on the 8th. Then on the 9th, we fished Animas Reef for a few smallish tails and small seabass, but we had trouble with the sea lions, so we moved farther south and found yellowtail, cabrilla and a gulfy. But the icing on our cake was that the Santa Maria Reef was holding excellent yellowtail, the weather was great, flat and blue and 85-degrees.
Very good bait at the ramp near town as well as very good fishing going on in several of the local reefs…Captain Juan Cook
Loreto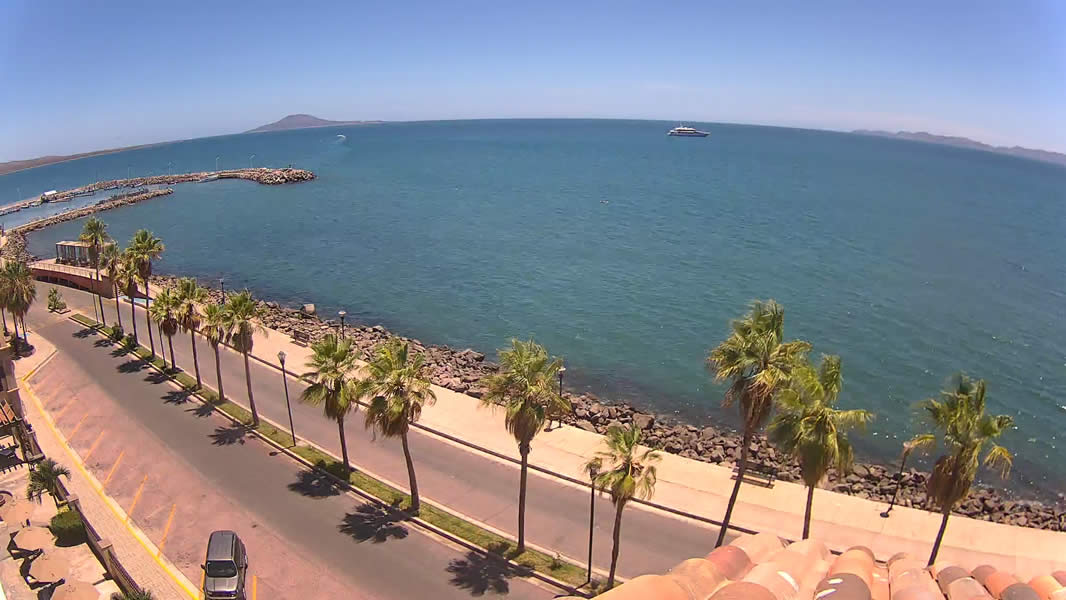 Instead of the 8- to 12-inches of rain that had been forecast for Loreto on Sunday, we ended up with 12 hours of sprinkles and some moderate rain.
We could have used the 12 inches, but not all at once!
Fishing has been similar with no significant numbers of either enthusiasts or fish on ice.
With the sun easing off, the highspots are the places to go. Cruise on by the clouds of small dorado and 20-pound toro schools has been the strategy.
Snapper, some firecrackers, and all the other surprises that you find a few hundred feet below complete the story.
It still qualifies as "sportfishing" although it reminds me a little of shopping. Cabrilla fans will be working the points with sardina. The creative crowd might be found out in the Punta Lobo area wanting to hook up on something more memorable.
The roosterfish are completely unmolested…Rick Hill, Pinchy Sportfishing
This dorado was caught at only a 25-foot depth, right off the Loreto Airport by Loreto local, Tim Yarborough…Kathy Hunter, Outpost Charters
Magdalena Bay
Just a quick update from the last post we made. We are now convinced those vast numbers of marlin were pushed in by the storm as it was too early for that type of crazy marlin fishing — even for Mag Bay. So the bad news is the marlin have headed out farther now that the weather has settled, but the good news is they have been quickly replaced by wahoo, and the dorado have stayed around in large numbers. Our last few trips out, we saw a couple of marlin, but nothing quite so crazy.…Toby
https://www.bdoutdoors.com/forums/threads/mag-bay-crazy-marlin-action.729367/
La Paz
MEXICAN MINUTE LA PAZ FISHING REPORT from Tailhunter Sportfishing for Week of Oct.6-13, 2019
La Paz Quick and Dirty Report:


Water 84- to 86-degrees F. becoming bluer by Cerralvo.
Sardina are available at Tecolote.
No marlin, either jumpers, tailers, or in the spread.
Schoolie dorado on bait and trolling feathers — catch and release – with one wahoo in the dorado spread.
https://www.bdoutdoors.com/forums/threads/la-paz-quick-and-dirty-report.730189/
East Cape

Wahoo were the main prize for visiting anglers. Most were caught on Rapala X Rap Magnums and trolled ballyhoo. While the action was not red hot like last week, most boats targeting wahoo were able to get several strikes per day with a chance to put some of these delicious fish aboard.
Action for marlin and sailfish was also excellent.
Trolling marlin lures 3- to 4-miles offshore with weighted ballyhoo was the ticket to releasing billfish this week.
There were also nice-sized tuna caught both offshore and on the banks to the south. Action for dorado was a little slower, but some boats were able to find some decent schools.…Matt Clifton, Scorpion Sportfishing
https://www.bdoutdoors.com/forums/threads/scorpion-sportfishing-east-cape-report-oct-12-2019.730293/
Puerto Los Cabos
Through most of the week, the more consistent all-around action was near Iman Bank, and also north to San Luis and Vinorama. Sardina were now being netted near the Marina jetty, already becoming more limited as the season becomes busier; ballyhoo was a good option for wahoo — slabs of squid were used for drift fishing for the tuna and caballito. A few charters were searching for chihuil, which were ideal for wahoo when obtainable.
Through mid-week, the wahoo went on a great bite, fish to over 40-pounds, striking trolled Rapalas, skirted lead heads, and various bait. Rigged ballyhoo proved to work exceptionally well. Some charters had as many as
four wahoo, while losing other strikes. Things can happen quickly with these speedsters; they are aggressive.
Yellowfin tuna action was mainly centered on Iman Ban, but this week a handful of quality tuna came off the Gordo Banks. The bite was spotty from day to day, as currents and water clarity was fluctuating. The best bet for the yellowfin seemed to be drift fishing with sardina, squid, and also slow trolling smaller-sized skipjack. We saw yellowfin tuna this week from football-sized to cows of 264-pounds; most tuna we are seeing were in the 15- to 70-pound range.
Dorado became more scattered than they had been, though there are some decent schools around.
The fish we saw were more respectable sized, from 10- to 20-pounds.
We heard of more striped marlin activity out of Cabo San Lucas, though on the grounds of San Jose del Cabo and towards the north, there were some striped marlin and a few sailfish reported.
Off the bottom, there was no consistent bite, but a scattering of pargo, snapper, cabrilla, bonito, and the highlight, several dogtooth snapper up to 45-pounds. We have not seen many of those this season.…Eric Brictson, Gordo Banks Pangas
Cabo San Lucas
Cabo fishing is absolutely on fire! I've been in Cabo for 15 years, and this might be as good of a striped marlin bite as I have ever seen. But, it's not just the marlin! Limits of dorado day after day, some cow-sized yellowfin and good numbers of wahoo too.
Couldn't come at a better time either! This week we have the Los Cabos Billfish Tournament, where we'll fish for all species of billfish as well as tuna, dorado, and wahoo. After that, we'll enter the Bisbee's Offshore Tournament where we'll again fish for all species of billfish, as well as tuna and dorado. Finally, we'll finish up the month with the granddaddy of them all, the Bisbee's Black and Blue!! One hundred thirty teams from around the world will focus their efforts on blue and black marlin for three days while vying for the (almost) Four Million Dollars in Cash!
RedRum Sportfishing is well represented in each tournament, and Captain's TJ Dobson and Ryan Donovan will be looking to continue their hot streak with a few more of the oversized checks!…Ryan Donavan, RedRum Sportfishing
Billfish 55%, Dorado, 66%, Tuna 15%, Other 6%
Another spectacular week of fishing in Cabo and here are the numbers: 247 billfish caught and released, (which included striped and blue marlin, black marlin, sailfish, and a surprise swordfish catch on Pisces 42-foot "Caliente." This fish was landed after it took cast live bait when spotted swimming on the surface in 300-feet of water).
Pisces 31-foot "Ruthless" found the blue marlin honey-hole on October 9, when they went two for four on blues; the released fish were about 200- to 250-pounds, and they released a sailfish too.
Equally impressive, long-time Pisces anglers, the Nevilles (Patrick and Jean) from Florida, fished three days on their favorite boat, the 31'-foot "Tracy Ann" with Captain Julio. The couple, who are in their late 50s, released a total of 26 striped marlin, with 15 of these caught in one day — one blue marlin, four sailfish, and one yellowfin tuna. Pisces 72-foot "Tag Team" had a Grand Slam this week when fishing on the East Cape for an epic live-aboard trip for Shawn Malleck and friends. They released a striped marlin, a sailfish, and a black marlin weighing approximately 300-pounds plus they found tuna and wahoo.
Again, more BIG yellowfin tuna this week. Four total: one of 217-pounds caught on Pisces 31-foot "Tracy An" (they've had three YFT between 100- and 200-pounds in the span of a week and a half) and the other four in one day, caught aboard Pisces 35-foot "Bill Collector 2," (who've caught the biggest YFT of the season in previous weeks — 286-pounds!). Captain Gil Castro and anglers landed a 251-pounder, and then Saturday, they landed THREE more, weighing in at 39, 154 and 181 pounds!
Not to mention, these same anglers, Chris, Josh, and Ryan Williams, along with Julia Strzyzewski, fished with Capt. Gil two days prior and landed four wahoo ranging from 30- to 40-pounds each plus two big dorado!
And still, one more big 187-pound YFT, caught on Pisces 38-foot "C Rod." We had a total of 61 tuna caught and 274 dorado. Dorado sizes have held steady, with decent fish averaging 20- to 30-pounds plus. Other catches, which totaled 37 fish, included wahoo, sierra mackerel, snapper, a few shark, skipjack, and triggerfish.
LOCATION: On the Pacific side, mostly from Los Arcos to Gaspareno for dorado, plus Golden Gate, San Jaime, and Cerritos for marlin and tuna.
WEATHER CONDITIONS: Good weather conditions with a minimum swell. Only one day had high winds. Port closed Sunday.
AVERAGE WATER TEMP: 82- to 85-degrees F.
BEST LURES: Mackerel, caballito and ballyhoo bait; cedar plugs, feathers – lime green, petrolero, and yummy flyers on the kite.
Mainland Mexico
San Carlos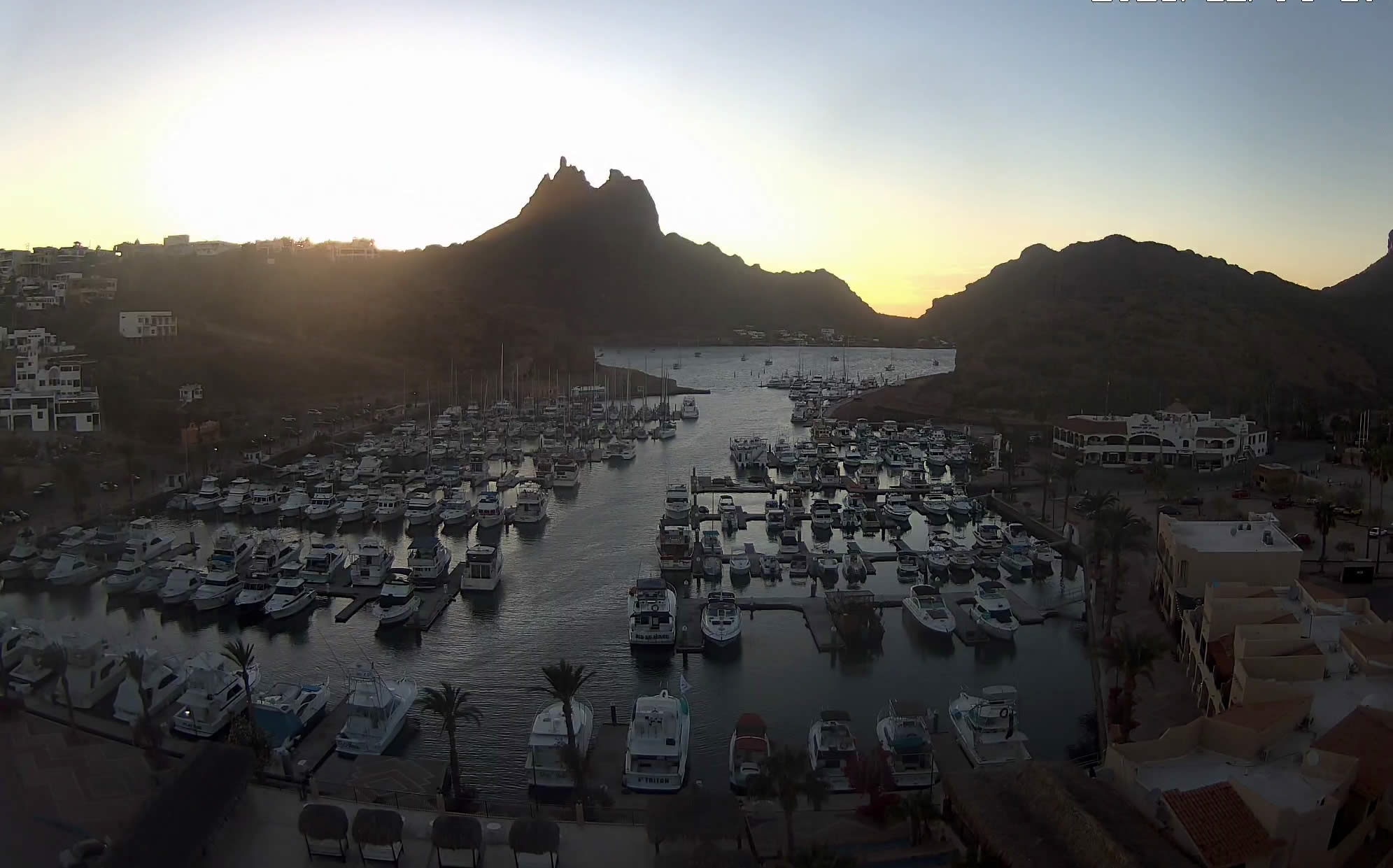 Costa Rica
Top 5 Reasons to Visit Crocodile Bay Resort In Costa Rica
https://www.bdoutdoors.com/top-5-reasons-to-visit-crocodile-bay-resort-in-costa-rica/
Guatemala


The No Sancocho Sailfish Shootout is Guatemala's most exciting and prestigious billfish tournament, and anglers have more reasons than ever to secure their spot aboard one of the nine boats in the Casa Vieja Lodge Fleet and get the best sportfishing experience on and off the water.
https://www.casaviejalodge.com/guatemala-fishing/tournaments/no-sancocho/
Give us a call today, (305) 854-4665, to reserve your spot for our most exciting season ever! Space is limited!
Last Minute Openings — call NOW to reserve:
(305) 854-4665 / [email protected]