Baja bluefin to the north of Ensenada, yellowfin to the south off East Cape, huge roosterfish in the middle at Muertos and bigger blue and black marlin are trickling in — Baja's summer is heating up!
Que Pasa
Blue marlin released on 30# test with 60# leader!!!
https://www.bdoutdoors.com/forums/threads/blue-marlin-released-yesterday-on-30-pound-test-60-pound-leader.721285/
Tijuana Bull Ring
Bass fishing in the kelp is trying to improve, but it could still get a lot better than it is, and most are shorts. There are some short barracuda in the kelp as well.
Rockfish are biting at all the regular locations if you can't find anything else…fishdope.com
Coronado Islands/Rockpile
Very little info right now as most of the boats are fishing just west of the Islands for tuna and kelp-paddy yellowtail…fishdope.com
Corner to the 226 / 302 and outside Coronado Canyon
The mixed tuna zone above extends south of the border from the Corner down to the 302.
This area seems to be the best zone right now, with lots of tuna up foaming and splashing around despite heavy boat traffic.
They're not biting well for most boats, but if you get on the right school, you can get them to eat small poppers and stick bait.
There's also not much of a break from there to the tuna inside the 371 and just outside the Coronado Islands. You can pretty much point your boat in any west to south direction from Point Loma and run into fish within 45 miles right now…fishdope.com
371 / 425 / 101
More bluefin and yellowfin down this way, along with kelp paddy yellowtail and some dorado. Some of the better bluefin schools have been in tight to the drop-off outside the Islands to the 101 along a color break from green inshore to blue offshore water…fishdope.com
475 Knuckle and south to outside Todos Santos
The fleet that was on the bluefin outside Todos Santos worked up into the 475 Knuckle area today, with mostly bluefin and kelp paddy yellowtail through here along with some yellowfin but not as many as there are up around the 302. The bluefin down here are also mixed in size from 20 pounds to over 150-pounds…fishdope.com
Ensenada

Come, fill the freezer. Now is the time! … Mara's Sportfishing
San Quintin
Pending
Bahia de Los Angeles
Captain Juan was great about reaching out to us when we first arrived in BOLA; he connected us on another quality charter with Joel Prieto and recommended Los Vientos as a place to stay. Not only is he a good man, but he is also a resource that I highly recommend.
Day 1 Many boats were staying close as the wind that never materialized was forecast so we banged around a bit and caught a few smaller yellows. Juan soldiered on for us despite being under the weather and ran us out east. The decision paid off big time as we pounded solid yellows and my brother Dennis even got the 45- to 50-pound grouper he had wanted. We then hit the shoreline for about three hours, throwing a mix of colt snipers, DeadHead 4-oz. jigs and Yozuri LZs for cabrilla. Three of us, elbow-to-elbow throwing at spots, caves, and channels in boilers was the highlight of the trip for me. Juan had the boat in the right position and kept us just far enough from the shore that you had to work the right cast to be rewarded.
We didn't get any real monsters, but the action was non-stop, and we headed home tired with a full cooler of grouper, cabrilla, and yellows.
https://www.bdoutdoors.com/forums/threads/bola-july-3rd-4th-with-captain-juan-cook.721283/
Bahía Asunción
Tried surf fishing this AM; too trashy with sargasso and such after the swell.
One big dead sea lion on the beach a couple of hundred yards from the house — hope the next tide swing takes it back out. Lots of sand crab still, but think I am going to move the yak to the Co-op ramp and start paddling out as I am feeling a little stronger lately.
Hoping this past swell has pushed a little warmer water in, along with some halibut. Either way, until they and the yellows start showing, the calicos and sheephead can keep me busy…Daniel Powell
Cedros Island

https://www.bdoutdoors.com/forums/threads/huge-white-seabass-caught-off-isla-cedros.721062/
Loreto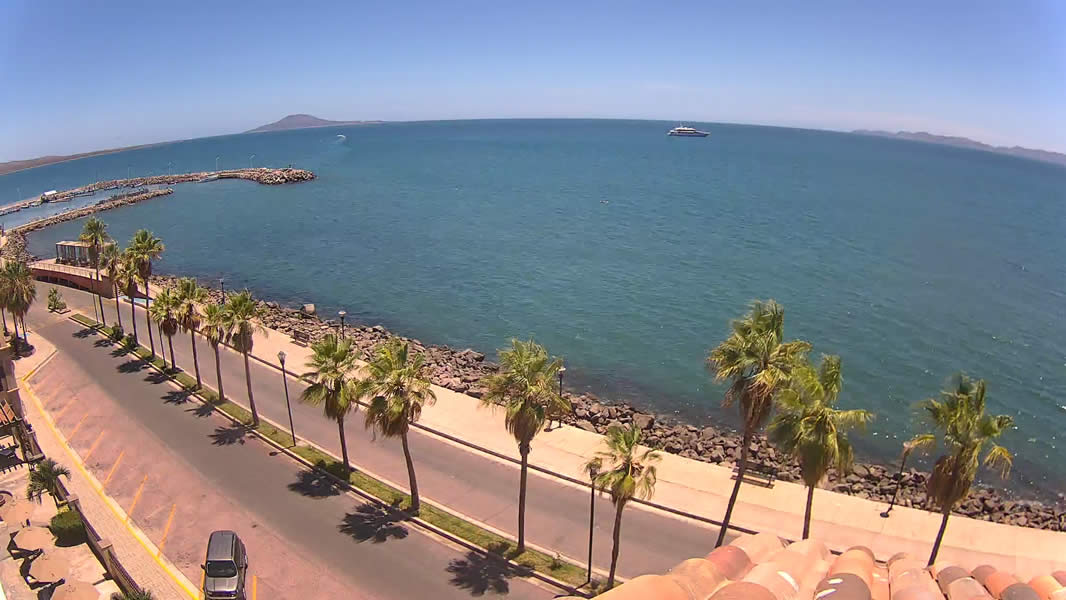 There's no shaking going on down in lower California, but the "baking" continues. By ten o'clock in the morning, the sunshine is brutal!
Fishing has been spotty all week with the most frequent encounters happening with striped marlin. Dorado are not hard to find, but the larger fish are not hanging around the nearshore typical spots. Water quality is to blame as far as I can tell. The immediate area has lots of green and murky patches that are more like our springtime water conditions.
Yellowtail at San Bruno and Lobo have been consistent, but the numbers aren't pulling boats away from the dorado hunt.
Roosterfish are cruising in small groups and, again like with the yellowtail, most boats are just zipping by on their way to "Doradolandia."
On the Pacific side, San Carlos/Mag Bay the winds are diminishing enough to make open water trips a good option. Mangrove fishing has kicked out snapper — the pargo version mostly – along with a few snook. Yellowtail spots just outside the lagoon entrance produced 'tails close to 30-pounds along with assorted snapper and whitefish.
With the July 4th being over, we can get down to serious searches for the super-sized versions of "summer fish."
Carrying on the tradition of "fishing when I was a kid" is important and getting far enough offshore where the cell phone functions only as a camera is a positive thing, too. The Torres family did just that, taking photos of the younger generation and fish, including yellowtail and snapper from the San Carlos side…Rick Hill
Magdalena Bay

Lic. Felix Ortega and his brother caught these five nice grouper and saw a few marlin on the outer banks, but they didn't want to eat.
He was fishing aboard Mag Bay's 26-foot Boston Whaler with Capt Tony.
https://www.bdoutdoors.com/forums/threads/magbay-grouper-bite.721298/
La Paz
MEXICAN MINUTE LA PAZ VIDEO FISHING REPORT from Tailhunter Sportfishing for Week of July 1-7, 2019
East Cape
Scorpion Sportfishing East Cape Report
Another great week of fishing on the East Cape! Yellowfin tuna continues to fill the coolers with anglers coming home most days with limits.
Marlin (including some reports of blue marlin), sailfish and dorado have been found trolling outside with lures and ballyhoo.
Good-sized roosterfish, mostly coming on trolled live bait, gave anglers great action and great pics.
It seems like the fishing is only getting better as the season goes on. Visit www.scorpionsportfishing.com to get in on the action.

Day Five and the final day of fishing today; yet again, we were surrounded by dolphin while catching yellowfin tuna. The day was topped off with a lovely 45-pound mahi mahi to Dave, the other boat decided to target roosters and yet again had some beautiful fish to 45-pounds!! What a week it has been with a group of great customers over here in Mexico…Matt Crowe-Van Wormer Resorts-Annibol Miranda
Puerto Los Cabos
Anglers were using caballito and moonfish mainly for bait, finding very tough fishing conditions all around. Surface action was extremely slim after Monday. Anglers who did work hard off of the bottom structure accounted for a mix of red snapper, Mexican bonito, cabrilla, triggerfish and amberjack, though this action was not consistent and changed daily. A handful of quality fish were taken; we saw amberjack and roosterfish to over 40-pounds. We also saw one nice grouper weighing about 70-pounds though most charters averaged just a handful of fish in combination. Anglers were using various bait, as well as yo-yo jigs for this action off of the high rocky spots.
The action for tuna, dorado, and billfish came to a standstill due to the green cold water, though the week started with a few marlin being found, one blue marlin of an estimated 250-pounds was released, and a scattering of striped marlin were also spotted. We do expect conditions to rebound quickly, and then we anticipate much-improved action.  Along the shoreline, the roosterfish and jack crevalle were dominating the action, though this bite also became very difficult in the turned over conditions…Eric Brictson, Gordo Banks Pangas
Cabo San Lucas
Numbers at a glance: Billfish 32%, tuna 28%, dorado 14%, other species 31%.
The week began with nice hot weather and warming seas — on the Cortez side at least. The temperatures on the Pacific side remained at about 70-degrees while the Cortez was quite a few degrees warmer, even up to 80-degrees. But again, as the week progressed temperatures decided to cool again, between 70- and 75-degrees, even on the Cortez side, keeping the crews on their toes. Lots of sharks around, from mako to hammerhead to silkies.
The marlin bite slowed a bit, with up to two marlin caught per boat and the boys had to work hard to land them (all released).
They used live bait, mostly caballito, and some lisa as well, to get them to bite. It was nice to see some dorado though, even if not in huge numbers, start to show up.
Mostly dorado ranged from 8- to 15-pounds each and hit on ballyhoo and lures. Porpoise and tuna schools were easy to find this week if you traveled the 25- to 35-miles to find them, that is.
But it paid off! Boats caught up to 15 tuna each with fish ranging from 10- to 25-pounds, usually hitting on cedar plugs. A few wahoo were sprinkled into catches as well, weighing in the 35- to 40-pound range.
Inshore action remains good; yellowtail, sierra mackerel, roosterfish, jack crevalle, triggerfish and some grouper were caught this week. We also had an exciting recapture of one of our tagged and released roosterfish caught last week! NICE weather conditions this week – WARM weather on the Sea of Cortez, with a bit more breeze and one day there were up to 17-mph winds on the Pacific.
Water temps on the Cortez side up to 80-degrees, while the Pacific had temps as low as 69-degrees.
LOCATION: 200 Spot, 11:50 Spot, Old Lighthouse, Los Arcos, Punta Ballena and out from Chileno.
BEST LURES: Caballito and ballyhoo bait, petrolero lures, and hoochies. For tuna: cedar plugs and feathers.
WEATHER CONDITIONS: Sunny skies, warm weather. Only one day with some wind on the Pacific side. Seas 3- to 5-feet.
AVERAGE WATER TEMP: 75- to 80– degrees Pacific and Sea of Cortez
Mainland Mexico
San Carlos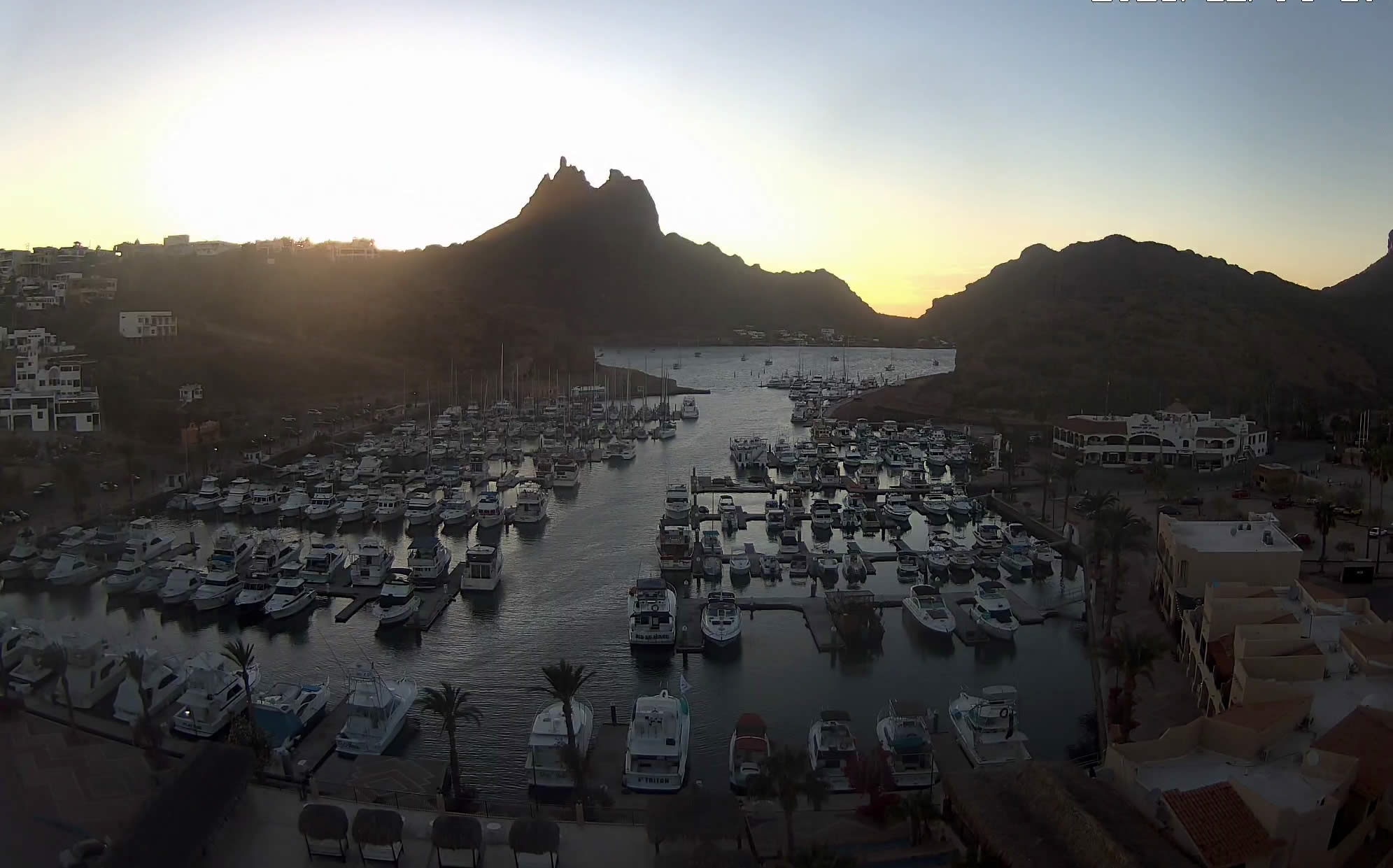 We fished San Carlos, Sonora, last Friday through Sunday. Tons of stripers and small-to-medium dorado from around 15 to 25 miles out (the biggest we landed was pushing 20 pounds, but we lost a couple that looked 25- to 30-
pounds). We saw a few sails and hooked a nice blue for a minute, but it made quick work of the thin-leadered dorado feather it hit. Ballyhoo are key, and those doing the best are running circle hook rigs with the reels on free spool, clicker on, and using quick snaps to hold the line. We had a few jig strikes after running out of bait, but it was a night and day difference in the amount of action we got. There are fish everywhere, but our best fishing was around 15 miles out on the 170. We'll be back this weekend, though we are not fishing the tournament. It'll be interesting to see what comes in…Frank
https://www.bdoutdoors.com/forums/threads/san-carlos-son-bite-is-on.720732/
Costa Rica

Zancudo Lodge – Sport Fishing in Costa Rica
It's a tuna morning. We're so excited! The Triple Crown of Fishing Tournament is coming. 💙❤️
https://zancudolodge.com/?fbclid=IwAR3FtIP-WRjKxycwViG52o0FT0luxq8WeYe7tvv5C1EHG2it00IQUBgQJcU
Guatemala

Last Minute Openings — call NOW to reserve:
(305) 854-4665 / [email protected]