Striped marlin by the dozen in Mag Bay. As monster yellowfin under the porpoise beckon near the tip.  Plus larger dorado most common in several year. While wahoo scores at East Cape wow visitors and locals as well.
Que Pasa
Baja California rewards its fishing champions Pesca La Baja Series

After three exciting events (the first one, in Los Angeles Bay and the second one in San Quintín), Mako Sport Fishing Team added 158 points, while the second place Maras Fishing Team – with a total of 126 points followed by third Kamikaze Power (prize: an entry to the Bisbee's Tournament) with 123 points.
Governor Francisco 'Kiko' Vega MC's award ceremony. Despite their third-place finish in the final 3rd event held in Ensenada, Mako Sport Fishing Team ultimately was crowned overall Champion in the 2019 Pesca La Baja Series.
Mara Sportfishing, runner-up. Registered in the Master category in the bottom fishing their  California Sheepshead earned them a new boat for fishing.
#1-The Chamacos won $70,000 pesos with a 123.6-pound marlin in the Master.
#2-KAMIKAZE POWER, second in Master with a dorado weighing 16.3-pounds.
#3- Baja Fishing José Adrián Vargas yellowtail
Bottom
1) Albany Team Alejandro Estrada Lingcod
2) Almar Marco Arellano Lingcod
3) Mako Sport Fishing Marco A. Ornelas Vieja
Jennifer Dominguez won the event in Ensenada and, overall she was runner-up.
Women's Division
Surface
1) Rosarito Bahía Team Dora Quiroz Bonita
29 Bakersfield María Murillo Bonita
Bottom
1) Pura Vida 3 Jennifer Domínguez California Sheepshead
2) Pura Vida IV Mara Jeanethe California Sheepshead
3) The Exclusives Aída Ruiz halibut
Youth Division
Surface
1) Bakersfiel Christian Cheman Bonita
2) Team Baja Maximiliano Solórzano yellowtail
Bottom
1) Clutched 4T Donald Alexis Arce rockcod
Children's Category
Surface
1) Generals Valeria Meza Bonita
2) The Exclusive Andrew Ruiz Bonita
3) María Bonita Cristóbal Rochín Bonita
Bottom
1) Pura Vida 1 Reynaldo Flores California Sheepshead
Tijuana Bull Ring
Rockfish are biting well, but that's about it. There hasn't been a whole lot of effort lately, with most boats opting to fish yellowfin or chase bluefin at the Nine instead.…fishdope.com
Coronado Islands/Rockpile

The yellowfin bite down below is taking the spotlight for the SD fleet right now.
The islands have been sensitive to water conditions lately –  when clean, warm water pushes in, there have been good schools of yellowtail popping up along the weather side of North Island and both sides of South Island. When the water is cold and green, the islands have been slow. The good news is that the water has cleaned up again after several days of being green earlier in the week..…fishdope.com
371/425-101
The yellowfin bite was full-speed for most everyone in a tight area right between the 371 and 425 this morning. There were a few kelp that were holding tuna, and there were also open water schools in the area found as breezers and sonar/meter marks. Several of the schools were the better 15- to 25-pounders with some standouts into the 30-pound class, along with a few spots of the smaller 8- to 15-pound yellowfin and 5- to 15-pound skipjack. Several boats had schools stick with them through the mid- to late- morning hours, but those who arrived late or weren't on a school struggled later in the morning to find any biters. There are also still some 30- to 60-pound bluefin around, but they're not biting well.
The tuna have been found as sonar or meter marks, blind jig strikes, and on kelp paddies, with an occasional school under dolphin or showing as a breezer or puddler.
For trolling, small feathers and jet heads are working just fine.
The yellowfin will also eat cedar plugs and spreader bars or daisy chains. Use a different color for your stinger to make it stand out – pink behind black/purple is a great choice.
As for fishing on a stop, light 15- to 20# fluorocarbon and a small #4 to #2 hook continues to be the hot setup, but take a 30- to 40# rig too as sometimes the stops are going stupid and they will bite rope. This heavier rig will also work great for throwing Colt Snipers, which has been useful lately.
You'll need to be prepared to dump a lot of chum on the tuna to give yourself the best chance of getting a school to stick to the boat. If your bait is limited, take an extra pass or two into an empty five-gallon bucket to cut up for chunk bait and chum.… fishdope.com
Ensenada
I just returned from a spur of the moment trip. The bait barge is done, as in: "there is no more bait!"
I joined a small group on a private trip. Capt. didn't want us to make bait, trying to beat the anticipated winds so we used cut squid.
There were rough seas Monday and into Tuesday.
We are leaving this morning, and the seas appear much better. Everyone did decent, but nothing major to report. Have fun out there!…Jon
https://www.bdoutdoors.com/forums/threads/lots-of-fish-in-ensenada-anybody-want-to-fish-this-week.728674/#post-4958337
Punta Baja
Sorry – no pics.  It was a solo trip. Took the yak down last week and allowed the weather to dictate the location – BOLA had T-storms – so I stopped in Punta Baja. I fished a drop on the structure if there were marks and current. They were feeding on red crab, so any jig or Lucanus style w/red or orange and glow…Richard
https://www.bdoutdoors.com/forums/threads/off-the-beaten-path-in-north-baja.729465/
San Quintin
Great grouper time in the hood. My grandson George Jr., following in the footsteps of his forefathers…Captain Kelly Catian
Bahía Asunción
Some chunky yellowtail are hanging around Asuncion right now. Nothing wide open – only two or three a day in some unusual spots,
but I don't think I've caught one under 33-pounds for the past ten days.
I caught three today … this one being the smallest. The season here has been topsy turvy with tuna around in June and July, but none since, and yellowtail finally showing up in late September.…Ross Zoerof
La Bocana
Small swimbait and Krocodiles are working. Bring light rods and 10# test. Tip the swimbait with squid strips. Incredible fishery!  Imagine SD bay on steroids with a chance of catching anything.
I went with a panga guide a few years ago, and between my Buddy and I, we caught at least 100 fish. Spotties, 'cuda, corvina, halibut, jack, etc.…Travis
https://www.bdoutdoors.com/forums/threads/fishing-estero-at-la-bocana.728897/#post-4962828
Cedros Island
On his second trip to Cedros Island, Tony Cherbak, his son, Joe, and their fishing buddy, Joe Seidenthal, spent four days on the Island and racked up limits of yellowtail up to 18-pounds on trolled mackerel. As it turned out, they didn't use too many of the lures that they brought with them, since there was so much live bait available. To top things off, Cherbak and Seidenthal ended up their trip with a couple of sweet, golden dorado up to 20-pounds…Tom Gatch
https://www.bdoutdoors.com/forums/threads/anglers-strike-gold-at-cedros-island.729769/#post-4965668
Bahía de Los Ángeles
Trip Report: Bahia de Los Angeles – Part ll
https://www.bdoutdoors.com/trip-report-bahia-de-los-angeles-part-ii/
Gonzaga Bay
My brother David and his friend, Gary, fished Friday and Saturday out of Gonzaga Bay.  Both days, we got many fish of all species: cabrilla, sierra, grouper, roosterfish, and dorado.
The food and accommodations at Alfonso were great, and our skipper "Pollo" took us to a terrific diving cove.
My brother David posing with his biggest cabrilla… Mike Milligan
https://www.bdoutdoors.com/forums/threads/perfect-weekend-in-gonzaga.729450/#post-4963310
Loreto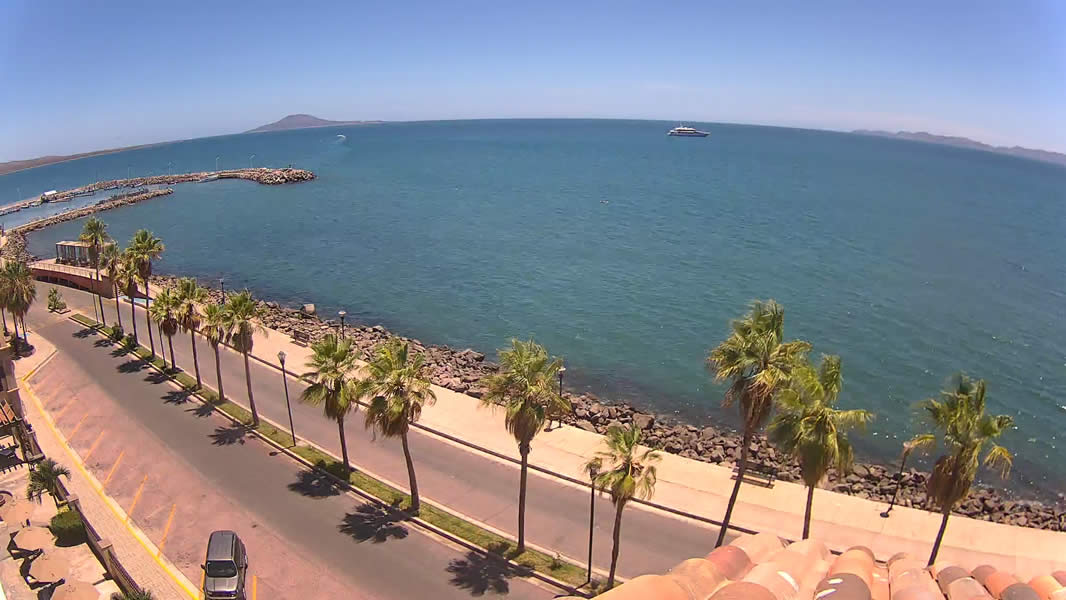 Autumn weather all week long and not a lot of crowding out on the high spots.
The San Bruno high spot was the "go-to" spot this week, and bottom fishing was successful for some good-sized assorted snapper and some of the biggest triggerfish I have seen this year.
Dorado were working the surface in this same area and filled up the two-fish limit for anyone wanting to keep these smaller dodos.
Also, in our northern sector was the continuing bite along the coast. Cabrilla are munching sardina from Punta Colorado to Mangle, with most fish in the five-pound range.
In the same area are big schools of cocinera (a.k.a."green jack") which tend to be no bigger than 12- to 14-inches. The local captains don't seem to be interested in these, but I would love to drop some down into the deeper realms on an 8/0 circle hook. Yellowtail, baquita, and whatever else hides down there might appreciate the offering.
The waters are still warm and crystal clear. Great time to get out and see the islands, bays, and sea monsters…Rick Hill
Magdalena Bay
The fishing right now outside of Magdalena Bay San Carlos is above and beyond the norm for this time of year, which is always great! Our last group of only three clients spent almost no time at all in three days without rods bent. One day, the best we can count on marlin was 29 striped marlin, two blue marlin, and around 15 to 20 dorado…Toby
https://www.bdoutdoors.com/forums/threads/mag-bay-crazy-marlin-action.729367/
La Paz
MEXICAN MINUTE LA PAZ FISHING REPORT from Tailhunter Sportfishing for Week of Sept.29- Oct. 6, 2019
The Pressler party caught one dorado on their first day and three on the second.
https://www.bdoutdoors.com/forums/threads/baja-pirates-fishing-report.145878/
East Cape
Red hot marlin fishing has been the focus of the East Cape this past week.  Most boats were scoring multiple releases of striped and blue marlin throughout the week.
The wahoo bite also went off for a couple of days as well, with some boats landing several per day.
Smaller dorado continue to dominate the inshore action.  We are encouraging the release of the smaller dorado.  Boats heading out to find tuna on porpoise were successful when located landing limits of 30- to 40-pound class tuna…Matt Clifton, Scorpion Sportfishing
https://www.bdoutdoors.com/forums/threads/scorpion-sportfishing-east-cape-report-october-6-2019.729807/#post-4965907
Puerto Los Cabos 
Calm ocean now, with very slight breezes; water temperature in the 83- to 84- degree range, with clear blue water close to shore.
The action for yellowfin tuna slowed down, as more black skipjack were schooling on the tuna grounds, plus, a handful of yellowfin up to 70-pounds were landed; recently more dorado and wahoo dominated the action, though, over the weekend, the tuna action was near the Iman Bank, where yellowfin tuna to 60-pounds were caught.
A new group of dorado moved in off Palmilla Point, where limits were the rule for fish weighing 10 to 20-pounds; they bit a variety of trolling lures as well as bait.
Inspectors are now regularly checking limits, so make sure to not go over the two-fish limit of dorado.
Wahoo up to over 40-pounds became more active in areas to the north of Punta Gorda as well as off Palmilla.  Trolling Rapalas produced most strikes; some charters landed up to three.
There was also a handful of cow-sized yellowfin tuna traveling with porpoise offshore; it's expected that the larger tuna will head toward Gordo Banks soon.
There were a few Almaco jack in the 50-pound class landed, and a selection of pargo, cabrilla, bonito, pompano, and triggerfish. Recent strong currents have slacked off, so maybe that will help improve bottom action, though most anglers are targeting the surface species.
Billfish action out of San Jose del Cabo was scattered, though a few sailfish and striped marlin were reported on Iman Bank…Eric Brictson, Gordo Banks Pangas
Cabo San Lucas
Numbers at a glance: Billfish 56%, Tuna 16%, Dorado 65%, Other 7%
Tournament season is officially around the corner, and the conditions and fishing could not be any better. Striped marlin catches are still off the charts! The fleet released a total of 277 marlin this week, with a steady number of blue marlin making up a part of this, averaging 200 to 300-pounds each.
Dorado continue in excellent numbers — a total of  281 caught this week — with catch limits respected — and fish ranged from 25 to 40-pounds easily. Highlights for yellowfin tuna on the bigger side were an 80-pound tuna on Pisces 35' "Knot Workin'," then two weighing 100+ pounds caught on Pisces 31' "Tracy Ann" on consecutive days, a 157-pounder on Pisces 32' "Bill Collector," and a 225-pound yellowfin on Pisces 25' "No Borders." We had a total of  63 yellowfin caught in the fleet, a few wahoo, and even some roosterfish sprinkled in too. But the best news of all, it has not only been good but it has been consistent, with 97% catch success rate for 100 Pisces boats fishing this week!
Weather has been good except for the wind, which has made long runs out for tuna and marlin a bit uncomfortable, but with the quality fishing found at the grounds, we can't complain.
LOCATION: Pacific from Los Arcos, and Pozo Cota to Cerritos/ Punta Lobos, Golden Gate. Cortez: Vinorama.
BEST LURES: Live/dead Caballito and ballyhoo bait, varied lures: petrolero, tigrillo, blue/white, lime green, cedar plugs, feathers.
WEATHER CONDITIONS: Some wind picking up around 10- to 15-km/h toward the end of the week, with some intermittent swell. Average wave height: two to three feet.
AVERAGE WATER TEMP: Temperatures varied between Seas, with the Cortez side between 2 to 4 degrees warmer than Pacific. Temps varied between 80/82 F….Pisces Sportfishing
Mainland Mexico
San Carlos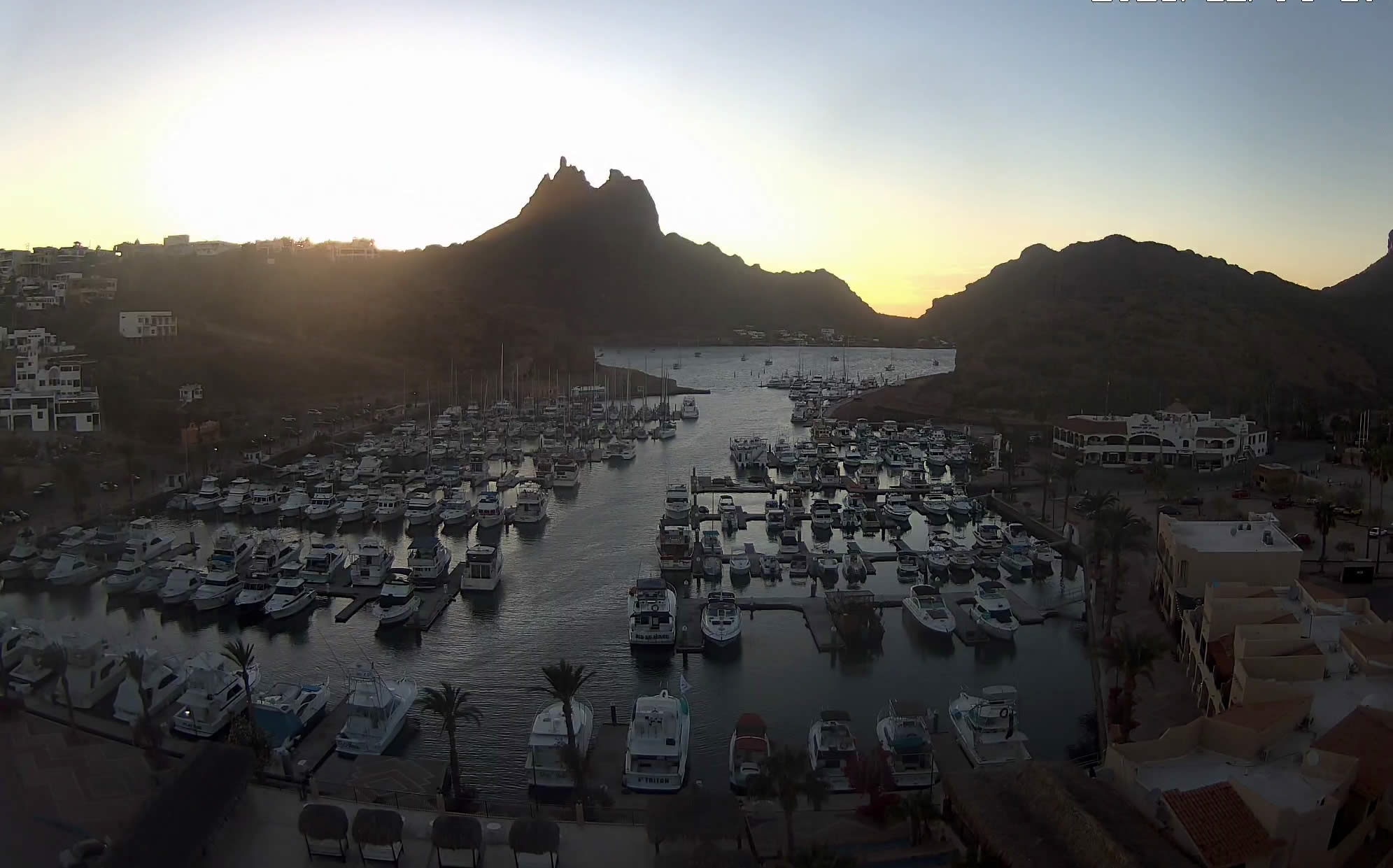 Costa Rica
Friends from North Carolina, Florida, California, New York, Alaska, Costa Rica, and Nicaragua got together for Gray's Fishtag Research Satellite Tag Deployment at Marina Pez Vela "Los Gatos Roosterfish Study 2019."
Gray FishTag Research continuing groundbreaking Roosterfish study.
Guatemala
Fall in Love with Billfishing

If you are looking for a trip for Fall Break with your children, you always have the option of a two-day fishing trip. You can arrive on Thursday evening, fish on Friday/Saturday, depart on Sunday, and be back in time for school on Monday with an epic story to tell!
Give us a call today, (305) 854-4665, to reserve your spot for our most dramatic season ever!  Space is extremely limited!
Last Minute Openings — call NOW to reserve:
(305) 854-4665 / [email protected]