Baja Bytes Fishing … Tuesday, July 2, 2019
From Jonathan Roldan, Tailhunter Sportfishing in La Paz, "We just had the best week of roosterfish fishing I have ever seen in 25 years here. Lots of roosterfish caught and released plus big pargo; marlin; larger dorado…just a crazy week of fishing."
This seems to sum up the reports this week coming from all areas.
Que Pasa
Stars and Stripes Charity Tournament
The Stars and Stripes Charity Tournament held the end of June, hosted a total of 750 attendees at this year's event. Forty-eight teams fished the Charity Tournament and found fair action during the two-day event which included 47 billfish, 15 dorado, 15 yellowfin tuna, and one wahoo.
The highest release boat was the "Picante 45" that had four marlin tagged with Gray Fish Tags (and released).
The largest gamefish of the event was a yellowfin tuna weighing 30.5-pounds caught aboard the "Caliente."
Tijuana Bull Ring
Good News!! The red tide appears to be gone now. Boats on the upper La Jolla area this morning were seeing a lot of anchovy and yellowtail breezers all over the place with big bird schools all over them!
Tons of dolphin, too. The entire area has come back to life!…fishdope.com
Coronado Islands/Rockpile
We did not get a report from the Islands as of post time. Very few boats have been fishing here with the good offshore tuna bite. Last info we have was yesterday's report which we posted below:
6-30-2019 Very few boats fishing the Islands right now and the few that are, seem to be saying the yellowtail bite is slow to spotty. There are mixed reports on the barracuda though.
One contact scored easy limits of 'cuda chasing bird schools between SKR and the Rockpile. He also scored one yellowtail that was mixed in with the barracuda.
We had another contact fish the Islands proper and other than a good calico bass bite at Middle Island he said the fishing was slow…fishdope.com
425-101 / 475 Knuckle / Upper Hidden Bank to North of 32 00
The "secret spot" is still working for some guys although some report not seeing much. There are yellowfin in the area but are not showing themselves a whole lot. Some are coming up, mainly in the afternoon, foaming on micro bait but more than likely on blind jig stops. The natural cedar plug has been hot in this area as well as the Rapalas, nomad plugs, green/black and purple/black feathers, as well as jet heads.
Be sure and check the kelps. A lot are empty, but some have nice quality yellowtail on them, and some have a few yellowfin, too.
Around midday, boats started reporting seeing lots of mixed bluefin and yellowfin up under birds between the 101 and the 425…fishdope.co
San Salvador Knoll / 371 / 230 / South of 32 25
Most of what we heard today from this zone was about yellowfin both on the troll and from throwing poppers into foamers.
That said, a few guys also got some bluefin that were mixed in with yellowfin.
There were several reports from the greater 371 area,
as well as from the area north of the 371 towards the 302.
There were also several reports from the general San Sal area.
Also, boats reported finding foamers that would not bite at all. These were probably bluefin…fishdope.com
Ensenada

Great day at Salsipuedes…Sammy Susarrey Amador
San Quintin

Fished with Chiflo Flores out of Tiburon's Pangas for some nice yellowtail and one white sea bass. This guy is so fishy he finds fish when no one else can. He has a brand new super panga with all the high-end electronics. We would have caught two more WSB, but this old geezer accidentally released two.
https://www.bdoutdoors.com/forums/threads/chiflo-does-it-again.720615/
Today at K&M Sportfishing San Quintin Baja: Wide Open Surface Yellows!!!

Capt. Oscar, along with Zach Stafford and friends found fish under birds near the high spots.
After stacking the yellows, the guys finished off the day with a bunch of fat Rojos!!! Awesome guys! Thanks for "bending" with K&M.
Bahia de Los Angeles

Captains: Enrique, Alfonso, Fernando, Israel, Jose and Deckhand Mario….
Thanks for everybody that fish at Daggett's.
https://www.bdoutdoors.com/forums/threads/daggetts-sport-fishing-bahia-de-los-angeles.720695/
After a couple of drifts, Payaso hooked into something big. He managed to
keep the fish out of the rocks and began to reel the fish in low gear slowly. Several minutes later, the fish surfaced, and it's a huge white seabass. I quickly gaffed the fish and got it into the boat. The fish was perfectly hooked in the corner of the mouth, but when I grabbed the hook to remove it, it fell out. One more little head shake and the hook would have come loose. The fishing gods were definitely on our side on this one!
https://www.bdoutdoors.com/forums/threads/bola-6-22-to-6-29.720624/
Cedros Island
I went with Cedros Sportfishing. It is really a great trip and so easy. Rosie
and Jeff are great! Fishing had slowed from previous trips, but sometimes one fish can make a trip! Hope I can post a few pics here — the WSB went 54.8-pounds after bleeding. The yellowtail was 25-pounds and caught with a Tranx 400 with 40# Izor and 40# Seaguar Blue Label. When you fish for calicos down there, go big, just in case something like this bites your plastic!
And notice, I was representing BD wearing the shirt with the shark eating the seal that stole the YT (on the back of shirt)…Bill Fisher
https://www.bdoutdoors.com/forums/threads/cedros-wsb-sat-6-22.720076/
Punta Chivato
Craig and Theresa are just getting warmed up — first striper ever for Theresa last week!
More emails this week contained many photos of this whopper dorado she caught. Hmmm … wonder what it will be next week?
Loreto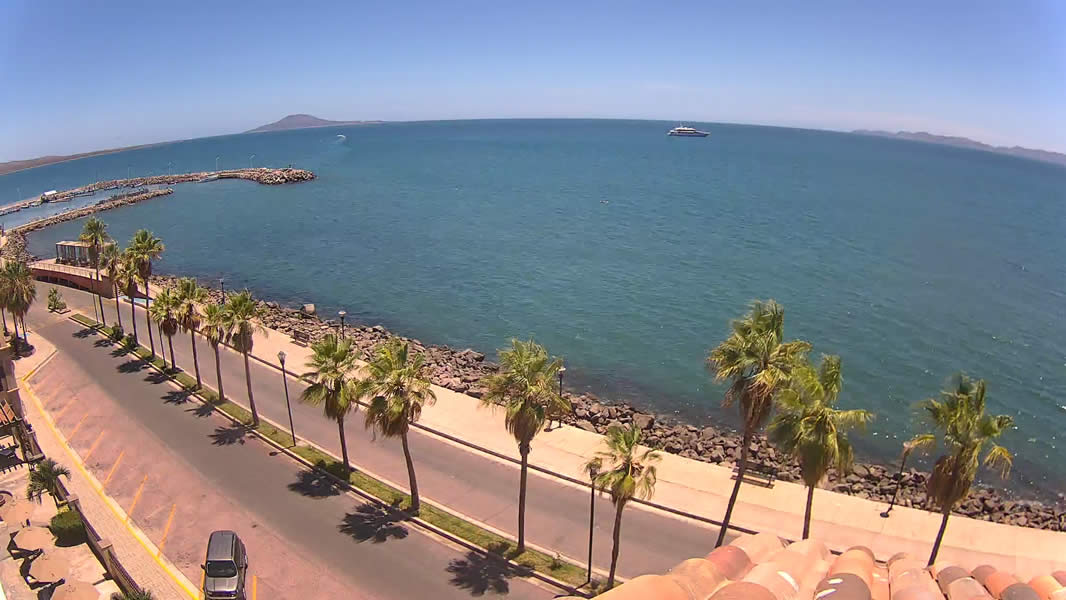 Dorado and marlin have been splashing all around Loreto this week. Tons of dorado but the two fish limit would be only enough for six fish tacos. The dorado that are close in are small, and that is typical for the first half of the season.
I guess all the big ones are way out, offshore in deep water!
Striped marlin are hitting trolled lures, and live bait does the trick when "tailers" are spotted.
Yellowtail fishing has remained consistent with the go-to spot this week being San Bruno's high spot. Most fish are in the mid-teens, and most are hitting mackerel. The blue and white yoyo irons have been producing pargo and cabrilla in the same spots we have been catching the 'tails!
She does both scuba and dorado hunting with us in Loreto but to keep her busy mid-week we sent her over to the west. The bays from Lopez to south of San Carlos have all been productive for snapper and snook.
Most boats have preferred to stay in protected waters until the wind and waves calm a little more. A hot bite on the outside might change these habits and soon…Rick Hill
Mag Bay/San Carlos attendees practicing up for the August "Torneo" — at least with the inshore varieties so far.
Magdalena Bay
Oscar Barrios and family, wife Cindy and sons Dorado, Mako, and Xyphias, (yes real names), found what they were looking for — a nice snook!
Lady angler Cindy out fished all the boys with this nice 25-pound snook caught on the "Mar Gato" with Capt. Chris…Bob Hoyt
https://www.bdoutdoors.com/forums/threads/nice-mag-bay-snook.720061/
La Paz
MEXICAN MINUTE LA PAZ FISHING REPORT from Tailhunter Sportfishing for Week of June 23-30, 2019
East Cape
Scorpion Sportfishing East Cape Report
The fishing on the East Cape continues to get better. The winds have shifted from the north to the south, and the southern current is now ripping.
Just like the last couple of weeks, the action for yellowfin tuna is still hot. Some days it a little harder than others, but most clients are going home with coolers full of tuna fillets. Some would even say "too much tuna!"
Striped marlin continues to be found using trolled marlin lures and ballyhoo. There were reports of blue marlin striking lures, but we have not seen one yet. We should start seeing them soon.
Dorado has also been found on the troll outside. Highlighted by the 66-pound dorado landed aboard "El Regalo" on Tuesday, nice-sized dorado has come on trolled lures and ballyhoo. We are hoping that the action for these great gamefish continues to improve.
Roosterfish, including some grandes, have also been present in the area. If you can secure live bait, you have a good chance of landing one of these bucket list fish…Matt Clifton

SWORDFISH on board!! Nice catch on the "DON ANTONIO." Beautiful specimen of PEZ SWORD captured today aboard the boat "DON ANTONIO." Captain Juan José (Randall) and sailor Jesus Agundez (Chupon) …Van Wormer Resorts-Annibol Miranda
Puerto Los Cabos
Anglers found similar bait choices in both Cabo and Los Cabos — caballito, moonfish, ballyhoo, and slabs of squid being the main bait used. Now the most consistent action is centered around the Iman Bank, where yellowfin tuna were schooling, though catching these tuna has not been easy. Best chances were earlier in the morning, drift fishing with strips of squid. A few fish were striking slow-trolled caballito. Billfish action seems to be more scattered as well. The majority of the striped marlin is now on their migration north towards southern California waters, following the preferred mackerel food source.
Although it's early in the season, we should start to see more chances for black and blue marlin as well as sailfish.
Recently, a blue marlin estimated to be about 400-pounds was lost after a four-and-a-half-hour battle on a smaller-sized panga. Only an occasional dorado is being found, both inshore and offshore, weighing up to 25-pounds
The massive schools of mullet that usually arrive this time of year have yet to appear, although, there have been some good 20- to 30-pound (or larger) roosterfish closer to the shoreline, along with jack crevalle. Although this is peak season for dogtooth snapper, not many have been seen; hopefully, action will be better later.
Off the bottom, anglers have been catching a mix of quality eating species, though no big numbers. The Mexican bonito are still around, but not as many now that the water is so warm. Also, there have been red snapper, triggerfish, and cabrilla – the highlight was an occasional amalco jack with a couple in the 50- to 75-pound range, plus a handful of decent broomtail grouper to over 30-pounds have been taken. The local shore anglers reported a couple of nice snook and corvina in the El Faro region of La Playita where baitfish often concentrate attracting quality fish this time of year…Eric Brictson, Gordo Banks Pangas
Cabo San Lucas
Numbers at a glance: Billfish 48%, Tuna 29%, Dorado 8%, Other 31%.
There has been great inshore action for roosterfish and other small gamefish like sierra mackerel, snapper, amberjack, and yellowtail. We are happy to see many more anglers and crew members tagging their roosterfish with tags provided by GrayFishTag Research and look forward to seeing recaptures soon! Inshore action has mostly been on the Pacific side, with big roosters showing up at the Cerros De Arena area (near the diesel plant on the Pacific side) and the Old Lighthouse. Pisces 25-foot "No Borders" made its fleet debut with a very nice 50-pound roosterfish released there on Thursday. Most roosterfish this week were of good size, between 30 and 50-pounds each. Anglers used live caballito and mullet for bait mostly along with green Hoochies for species like yellowtail, Almaco jacks, and sierra.
Marlin bite was better at the beginning of the week, with up to four marlins caught and released per boat, mostly out of Punta Ballena, Chileno and the Old Lighthouse area. Anglers used live caballito, and trolled ballyhoo bait.
Dorado showed up a bit more compared to last week but still nothing particularly impressive.
A few wahoo this week, including a very nice 54-pounder aboard Pisces 35-foot "Bill Collector 2" that hit on a Rapala lure.
Tuna has been scarce, but a few boats caught some footballs on cedar plugs.
NICE weather conditions this week – WARM weather on the Sea of Cortez, with a bit more breeze and one day of up to 17-mph winds on the Pacific.
Water temps on Cortez side up to 80F, while the Pacific had temps as low as 69F.
LOCATION: Destiladeras, Punta Gorda/San Jose, Las Margaritas on Pacific.
WEATHER CONDITIONS: Good conditions overall, calms seas, with only a day or so of wind. Sunny, warm days mostly.
AVERAGE WATER TEMP: 77 F on Sea of Cortez side, while Pacific was at 68/69 F.
BEST LURES: Caballito and ballyhoo, yoyos.
Mainland Mexico
San Carlos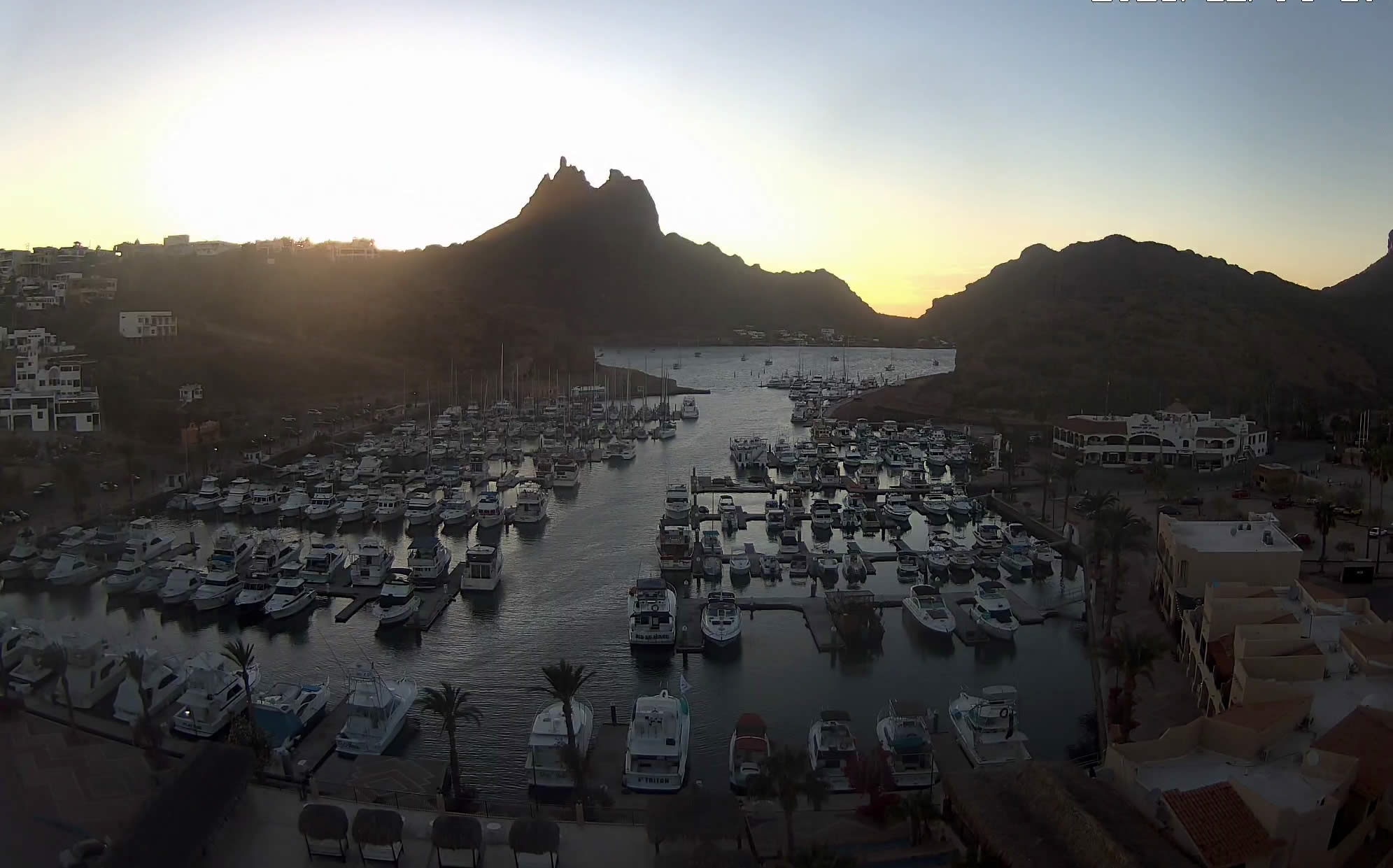 Costa Rica


Crocodile Bay Resort Highlight Reel
https://www.bdoutdoors.com/crocodile-bay-resort-highlight-reel/
Guatemala


Last Minute Openings — call NOW to reserve:
(305) 854-4665 / [email protected]