Baja dorado from shore, huge black taken at La Ribera — cow-sized tuna as black and blue marlin numbers continue to grow, and striped marlin releases surge again. As fall arrives, fishing gets better and better.
Que Pasa
Fonmar, Sepada, Hosts  Children's Clinic at Punta Abreojos
With a participation of 37 children, the Children's Sports Fishing Clinic was held in the community of Punta Abreojos, with this there are already 520 children introduced to responsible sport fishing and committed to the care and preservation of the species reserved for this sports-recreational activity…Gonzalo Alamea Camacho
Tijuana Bull Ring
There are a few yellowtail around, but they are not biting well, and not many boats are chasing them.
The "local" boats fishing the kelp for a mix of calico bass, sand bass, sculpin, and some small rockfish…fishdope.com
Coronado Islands / Rockpile
Some yellowtail were caught slow trolling sardines in the Key Hole area at North Island…fishdope.com
9 Mile Bank / Coronado Canyon / 226-302
There have been fewer signs of tuna in this area. Boat traffic is way down as well. Still, a few scattered reports of yellowfin, bluefin, and skipjack continue to flow in from this zone;
some kelp are now holding dorado. It's still a long shot for these, but there are some around…fishdope.com
371 / 425-101 / 475 Knuckle
There's less boat traffic as most of the fleet has shifted south to the west
Ensenada.
The tuna are not entirely gone, though a few boats made good scores this morning. It was very hit and miss, however. Some got fish, and there were others not finding much of anything.…fishdope.com
East of Upper & Lower Hidden Bank/W. of Ensenada
Good fishing!
Most of the fleet has given up on the more northern waters and have shifted down to this zone now.
Makes sense since most of the better scores yesterday came from this area.
Today, boats began reporting in early with "wide open mixed tuna fishing."
The catch down here is mostly yellowfin with building numbers of skipjack.
It is also possible to run into a school of bluefin or find them mixed with either yellowfin, skipjack, or both.
Because of this, if you find a spot of skipjack stick with it. It could very well turn into yellowfin or bluefin or both.
The yellowfin are running from a low of about 10- to 12-pounds up to the high 20s, with most falling in the 18- to 22-pound class.
The bluefin are mixed in size, with schools of mainly 20- to 30-pound tuna and some schools of 40- to 60-pounders mixed in.
The skipjack are mainly in the 5- to 8-pound class, but some in the 10- to 15-pound class are being caught too.
For bait fishing, the light line remains the key. Fishing 15- to 20-pound fluoro with a small size #2 or even a #4 is working best for the yellowfin.

While the bluefin will also bite this gear, their larger size dictates that you bump up to 25- or 30-pound fluoro.
Some bluefin have come on 40-pound fluoro with a 4- to 6-oz. torpedo sinker rubber-banded to the line.
Be sure and spend a few moments looking for the best bait possible – light colored backs, no red spots, and no missing scales.…fishdope.com
Buen dia de pesca … Mara Sportfishing
San Quintin
It was a perfect day for white seabass. We went six for seven takedowns; the fish were from 18- to 55-pounds, and we caught all fish with crocodiles with a mac pinned on — a combo called the "Juan Burger."
My new friends from San Diego, Calif., Alan Fisher, Estevan Pesca Mucho, and Mark Pescador were happy with their excellent catches. We also saw a small pod of killer whales. It was beautiful and balmy weather in the upper 70s, with water temp at 65, and lots of good bait around. Fishonnn & onnn Captain Juan Cook.
https://www.bdoutdoors.com/forums/threads/si-hay-sibass-en-san-quintin-9-15-19.727967/
Bahía Asunción
Finally, the big yellowtail have arrived in Bahia Asuncion!!!
Kevin and Juan had a great morning with the biggest YT weighing over 40 pounds! Enough for sashimi, seared, BBQ and smoking some too. Tis the season! Shari Bondi
Punta Abreojos
Good afternoon everyone! We share with you the results of the 8th — Punta Abreojos Fishing Tournament 2019, where the winning team of the grouper category was Las Fieras with a fish that weighed 50.4-pounds, while the winning team in the yellowtail category was the Los Pilotos team, with a 30.8-pound fish.
The winning teams that will be eligible to fish in the #FinalCalisureños2020 are Las Fieras, Robalo, Team Lyli, Do not Do, Los Monkis, Los politos, Tapin, Los Chilpin, and Coquitos.
Congratulations to everyone!…Gonzalo Alamea Camacho
Cedros Island


Labor Day has already come and gone, but the summer weather and fishing around Isla Cedros continues to be hot with virtually no end in sight. The abundance of baitfish in the area has fueled an explosive bite by a wide variety of popular gamefish…Tom Gatch
https://www.bdoutdoors.com/forums/threads/cedros-island-warm-weather-hot-fishing.727924/
Bahía de los Ángeles
No report
Gonzaga Bay
I was planning on going to Gonzaga Bay next month but I heard the store and camp passing the 2nd Military checkpoint are both closed. Is there any truth to this? I've been going down there for years now, and I'm looking forward to another year of boozing, fishing, and more boozing with fishing. Any info is much appreciated…Melo
https://www.bdoutdoors.com/forums/threads/gonzaga-bay-camp-site-store-alfonsinas.727985/
Loreto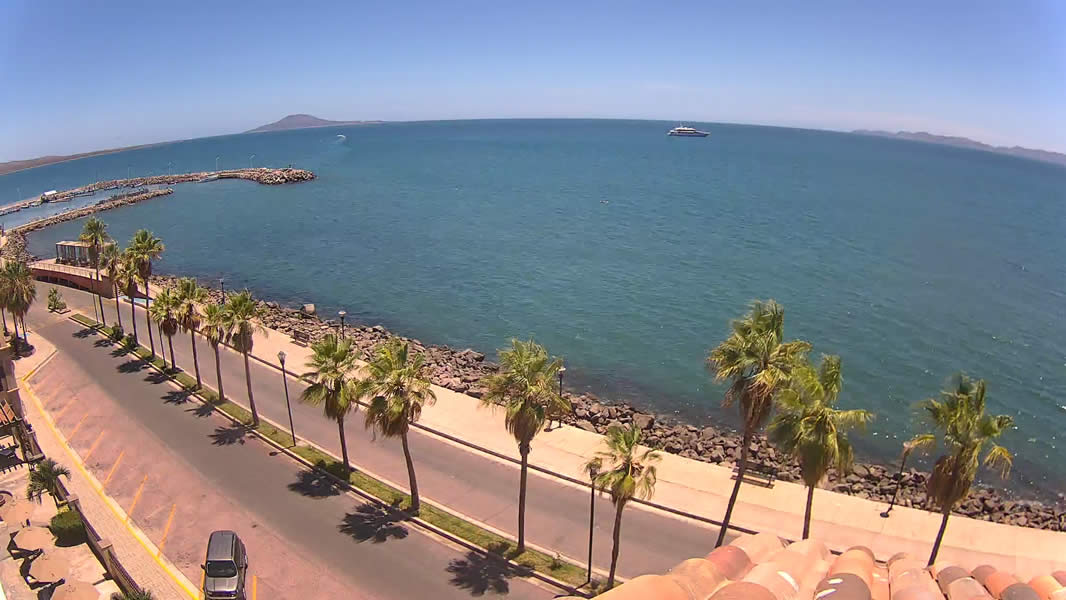 "The only game in town" might fit the fish catching we had this week. That would be because the fishermen/captains only wanted to work the close waters around Coronado Island for dorado!
We have fish at all corners, but 20-pound class dorado, close to town does the trick.
Roosterfish are working the shorelines and anybody out for their morning walk can verify that one without strolling too far.
We just finished up a holiday week with an off-road race, Baja Style, and the weather is autumn perfect.
Another few weeks and the slacking sunshine will put more boats in the "yellowtail mode" at the usual rockpiles.
You can see that the conditions couldn't be more perfect. Not too many boats off in the distance.
This old dock foundation is a great hideout for sardina and this is where I saw 20-pound roosterfish nailing breakfast one morning…Rick Hill
Magdalena Bay
Can't Believe we didn't lose these Fish! EPIC Wahoo Fishing! VERY Sharp Teeth!! Joseph Zaragoza
La Paz
MEXICAN MINUTE LA PAZ FISHING REPORT from Tailhunter Sportfishing for Week of Sept. 8 -15, 2019
East Cape
Water – 86, clear, and flat with light afternoon easterly breezes.
Air – highs in the low 90s; a couple of afternoon rain showers this week. The cape is green, and the summer weather is beautiful.
Yellowfin, dorado, wahoo, sails, stripers, blacks and blues, roosterfish, pargo, Almaco jack, and pompano are all biting aggressively.
Palmas Bay is full of sardina; lots are available for all boats.
The good bait is helping the fishing.
A short boat ride for anglers, except for wahoo, all the fish are very close, with the best fishing from the hotel south to Frailes…John Ireland Rancho Leonero
Puerto Los Cabos
Light crowds of tourists now, kind of an off season, but right around the corner will be the busiest Fall period. Local charters have been fishing the grounds from off Red Hill, Palmilla, to the Gordo Banks, Twenty-Five Spot, and Iman Bank. Supplies of sardina were more limited this week, being found mainly schooling off the beach stretches towards San Luis. Caballito, ballyhoo, and slabs of squid have been the other bait options; also, lots of black skipjack and bolito are on high spots. The highlight of the action has been the yellowfin tuna, with the best spot near the Twenty-Five area. Drift fishing with strips of squid or sardina were the most successful methods used. Sizes ranged from 20- to 70-pound but some days it was tough to land one or two; other days five or more were possible.
A bit finicky, as most of the fleet is concentrating on these grounds every day, including the charters from the Buena Vista area.
Dorado were still scattered throughout these inshore grounds, though not in the numbers of previous weeks and again most of these fish are juvenile sized, under five pounds with an occasional respectable-sized fish. Wahoo were in the area, no consistent bite for these elusive fish — one day we will see a handful of fish, the next day none! They get more sluggish in these warmer water conditions.
Off the bottom, there was a mix of snapper, pargo, an occasional almaco jack, dogtooth snapper, bonito, and cabrilla. Using yo-yo jigs and various whole and cut bait off the many rock piles, this bottom action is producing many numbers of fish, all top-quality eating and
a few quality specimens.
Marlin action was spread out, and we did not have many anglers who were targeting billfish, as the tuna action was more popular. We did see a couple of black, blue and striped marlin, as well as sailfish.
Off the shoreline, surf anglers reported a couple of snook and tripletail catches; these are the times when prized species can be found close to shore.
You must know what you are doing and put in consistent efforts…Eric Brictson, Gordo Banks Pangas
Cabo San Lucas

Not a lot of places in the world can you cast to dorado (mahi) from the shore, but this time of year the conditions get special, and they move in closer.
You can catch hundreds of these on a boat, but there's something truly SPECIAL about standing with your feet in the sand, watching one take your topwater lure and get that nervous feeling throughout the whole fight that you're gonna' lose him.
Then there is nothing as special as when you lay hands on him in the waves.
Such a TREAT!…Wesley Brough, Cabosurfcaster
There were 165 marlin released by the fleet, an 850-pound black, a 200-pound yellowfin, a nice wahoo, and a 45-pound dorado caught total!
Numbers at a glance: Billfish 73%, Tuna 10%, Dorado 35% Other 13%
Marlin fishing turned way up at the beginning of the week, with stripers mostly up the Pacific Coast and more blues towards the Sea of Cortez. This week we have had a large yellowfin of about 200-pounds caught on Pisces 25' No Borders. These consistent large tuna and marlin catches are making for a great warm up to tourney season, starting in exactly a month from now! And not only have we seen the large gamefish, but the striped marlin bite has heated up. Top marlin release boat this week was Pisces 37' Tag Team III with 16 striped marlin released in one day! We had a total of 165 marlin caught this week by the fleet, with 100% of them successfully tagged and released!
Dorado turned up this week too. Most of them weighed about 15- to 25-pounds each, with a few over that and in good numbers. We had 45 dorado caught total with quite a few released. Some nice wahoo have been caught as well, ranging from 25- to 40-pounds, and still a few scattered roosterfish.
Only about four boats targeted tuna this week, but they had good results. Apart from the 200-pounder, we saw boat land quality fish; for example, Pisces 32' Bill Collector landed three YFT of about 40- to 60-pounds each, while releasing an approx 300-pound blue marlin on the same day.
LOCATION: Mostly Pacific side from Pozo Cota to Punta Lobos, also 11:50 and 95 Spots, Punta Gorda.
BEST LURES: Live/dead caballito and ballyhoo bait, varied lures: purple, tigrillo, green/yellow and cedar plugs, and feathers.
WEATHER CONDITIONS: Good weather conditions overall with some intermittent swell beginning this week, 2- to 3-feet.
AVERAGE WATER TEMP: Temperatures varied between Seas, with the Cortez side between 2- to 4-degrees warmer than the Pacific. Temps varied between 80/82 to 84 F.
Mainland Mexico
San Carlos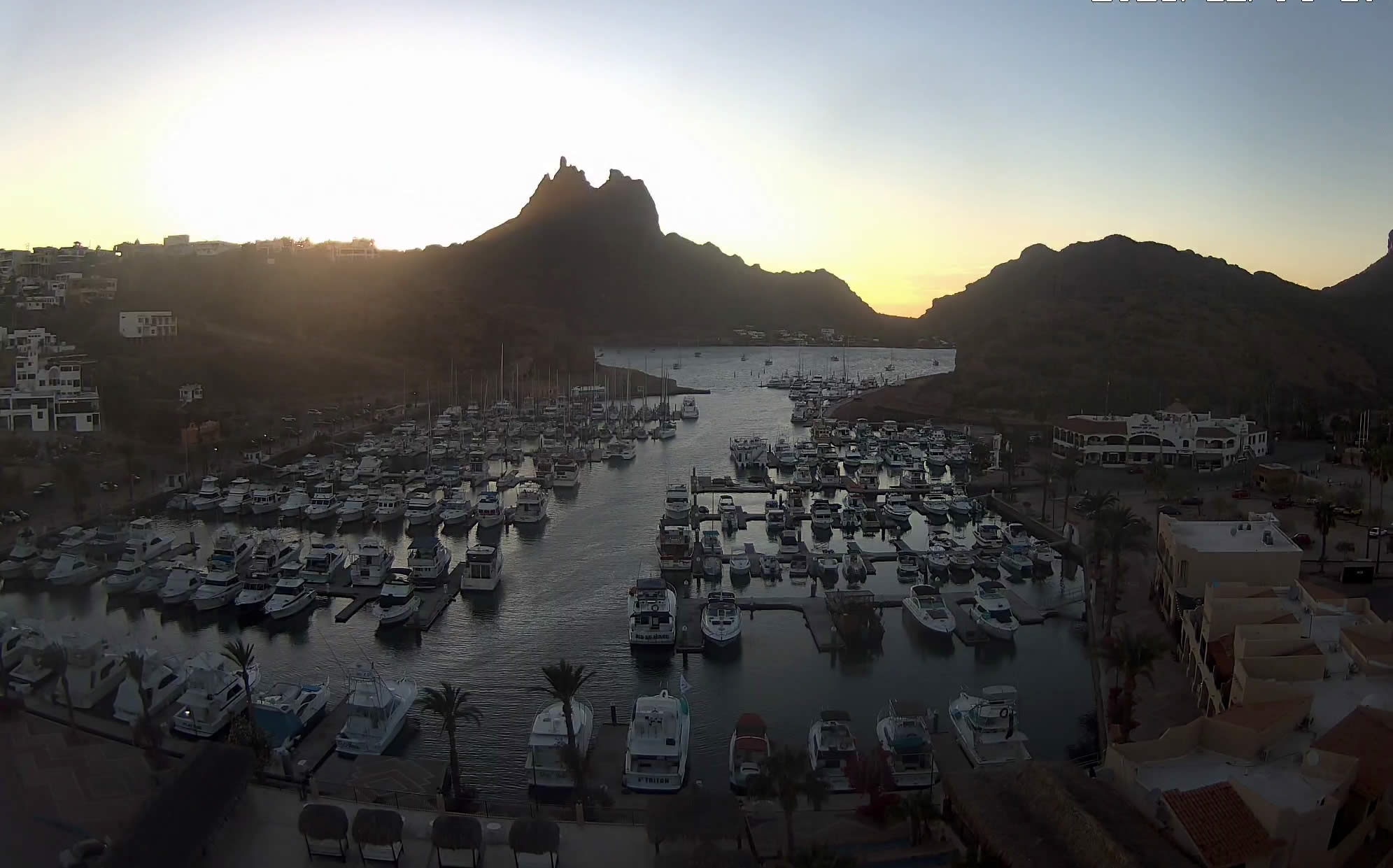 Costa Rica
Costa Rica Fishing Reports From Crocodile Bay Resort
https://www.bdoutdoors.com/costa-rica-fishing-reports-crocodile-bay-resort/
Guatemala


Pacific Sailfish – The Ultimate "Fun Fish"
https://www.bdoutdoors.com/pacific-sailfish-ultimate-fun-fish/
Last Minute Openings — call NOW to reserve:
(305) 854-4665 / [email protected]