Los Cabos cow-sized tuna 'shine' while billfish bite slows, then throw in a few wahoo and dorado to greet 2020!
Grumpy weather on the West Coast of Baja with more Christmas and fewer fish posts…go figure.
Have a great holiday and our "Baja Bytes" report will be back next year on the January 7, 2020.
*If you don't see a location, it is because we did not receive a report this week.
Que Pasa
As never before, the illegal fishing of totoaba overflowed in the habitat of a vaquita marina.
The simultaneous action of the pangas was recorded with drones in front of the community of San Felipe, BCS, by the Sea Shepherd organization, which has patrolled the region since 2015.
Tijuana Bull Ring
Mixed red and brown rockfish, along with a sample of sand bass, and sculpin have been the predominant catch.
Some bass are biting in the kelp if you have small bait, though most are shorts. Guys catching bass and rockfish there report that they have squid eggs and red crab in their bellies.…fishdope.com
Coronado Islands / Rockpile
No reports …fishdope.com
226-302 / San Salvador Knoll / 371
No report… fishdope.com
Ensenada
Windy conditions haven't slowed the action of small-to-medium yellowtail.…Sammy Susarrey Amador
San Quintin
No Report
San Felipe
We made this video of our Tony Reyes trip we took in July 2019. We had an amazing group of anglers – both men and women – on the boat, and the fishing was great! I was privileged to land a 74-pound white sea bass, but the biggest fish on the trip was a 300+ pound black sea bass… Joshua Wheeler
https://www.bdoutdoors.com/forums/threads/tony-reyes-fishing-trip-video-2019.735003/
Bahía Asunción
No Report.
Merry Christmas…Ross Zoerhof
Bahía de Los Ángeles
No Report
Loreto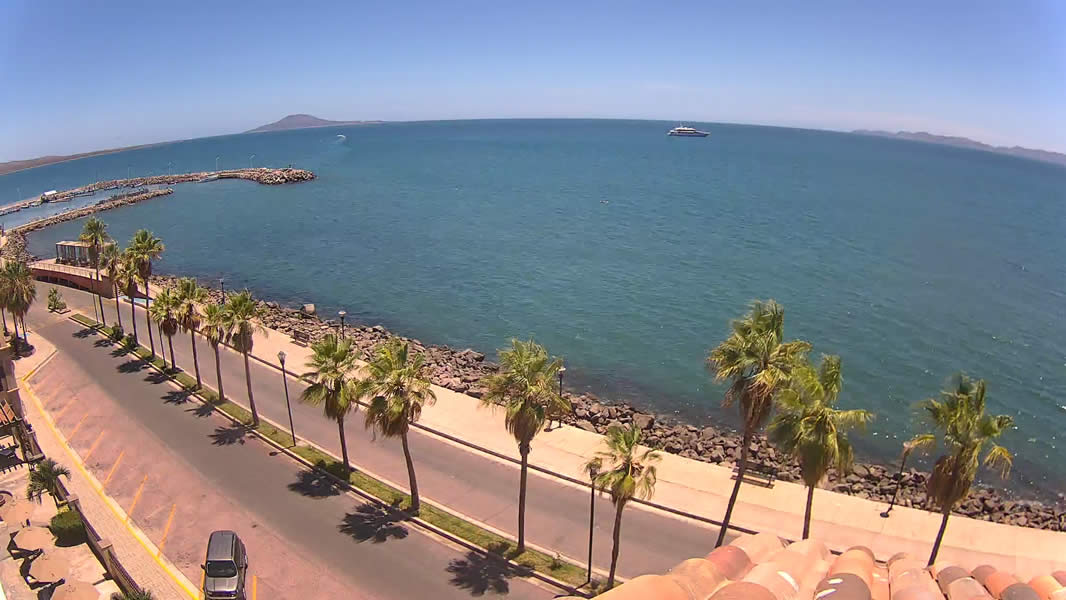 When the cold north wind blows into Baja, the fishing gets put on hold for most boats. The commercial handline fishermen brave the cold and don't mind the bumping and rolling.
Tourists and we wimps are another story!
The strategy for winter fishing in Loreto is to start the day on our northern end, so if things get difficult, we can flow with the wind back home! This past week's fishing found the spots to the north productive with some good numbers of yellowtail – many in the 25-pound range. Where there are yellowtail, we can hope for and latch onto a few cabrilla and assorted snappers.
From t
he north side of Coronado Island, past Candeleros and following north to the San Bruno high spot, is where it was happening!
Bait supplies are great and have been that way all year. As we swing into 2020, it looks as though it will be a great winter bottom fishing season. The winds will be coming and going with a few days on and a few days off – the cycle to work with when hunting big things that pull on our sharp hooks in Baja!
Happy holidays…Rick Hill, Pinchy Sportfishing
Magdalena Bay
No Report
La Paz
MEXICAN MINUTE LA PAZ FISHING REPORT from Tailhunter Sportfishing for Week of Dec. 8-15, 2019
East Cape
No Report
Puerto Los Cabos
Bait vendors were finding decent supplies of caballito, and they were also offering ballyhoo and slabs of squid; however, no sardina were found near San Jose del Cabo. Some of the panga charters were able to find some chihuil baitfish, but this was not a guarantee, as they needed to put in the extra effort and time for this. Most of the local charters are working the fishing grounds from Red Hill, Gordo Banks, La Fortuna, and off Punta Gorda. The most common species found were dorado, but also still decent chances at yellowfin tuna and wahoo.
Off La Fortuna, there were yellowfin of various sizes found, some nicer quality fish. The problem: large, aggressive sharks were abundant on these same grounds, and they were ready to grab any hooked tuna, a ratio of at least 80% of hookups were being lost, so not many charters were even fishing there. Yellowfin were found on the Inner Gordo Banks in limited numbers, and a handful of tuna over 100 pounds were accounted for this week, although this took a lot of persistence and large amounts of squid so that you could continue to drift while chumming and patiently waiting for a chance at a hookup.
Wahoo were also found on the Gordo Banks, though they are finicky. The best bet is to slow troll baitfish, either caballito or chihuil. Not many have been striking on lures. Some of these fish were also found farther north and off Punta Gorda. With the warmer water still hanging around, we expect to have chances at wahoo into the New Year.
Dorado were providing the most success for anglers, most of these also on various bait ranging in sizes up to 20 pounds. Many anglers were able to catch their two-fish limit and release others. Areas closer to shore, such as Punta Gorda and Cardon, were best for dorado; a few tuna were also found on the same grounds. If sardina were available, the chances of getting into the tuna action would be much higher. Who knows when we will have sardina locally as they also migrate along the shorelines.
Not much is going off the bottom. We did see larger numbers of red snapper this week; the majority were smaller-sized, but a few nicer-sized fish were in the mix. Good numbers of roosterfish were found along the beach stretches, within a mile or less of Puerto Los Cabos Marina where fish readily hit on trolled caballito. Most were under 15 pounds with a few much larger jack crevalle in the mix. Also a handful of sierra, but with no sardina, it was hard to find a wide-open bite for these fish. Also it was still early in the season for these colder water species. Billfish were very scattered off San Jose del Cabo. Surprisingly there were more sailfish seen than striped marlin which was strange for this time of year…Eric Brictson, Gordo Banks Pangas
Cabo San Lucas
Billfish 9%, Dorado 75%, Tuna 39%, Other 23%
We have had another amazing week of fishing in Cabo. All sixty-nine boats out caught fish in good numbers. The dorado fishing produced the most, with 280 fish caught (of course respecting catch limits).
Most fish were of nice size as well, ranging from 10- to 15-pounds up to 30-pounds each. The dorado were found from the Old Lighthouse up the Pacific coast to Elias Calles. They took mostly to live and dead bait, mackerel mainly, as well as varied feather lures, blue/white lures, or green.
At the leader, an approximate 160-pound YFT caught on Pisces 38′ C Rod.
The yellowfin tuna this week were also found closer to
shore (not all catches, but quite a few notable ones). On various occasions, the crews were surprised to find schools of porpoise only one to three miles offshore, accompanied by enough tuna to limit within an hour. Pisces 38' C Rod, did just that, and ended up with two 150- to 180-pounds of tuna on board after a feeding frenzy broke loose. Pisces 31' Ruthless was fishing alongside C Rod this day, and even ended up free-gaffing three fish!
Pisces 37' Viking BBII also surprised at the dock, when anglers Mike Kott and Gary Bailey weighed in a 215-pound yellowfin. The fish hit on the yummy flyer about 30 miles South of Cabo at the 210 Spot. They also caught another four tuna there and three dorado around 20 pounds! Tuna catches for the fleet totaled 224 fish, respecting catch limits. …Pisces Sportfishing
Billfish were very slow this week, which is a-typical of the season, but not surprising since we haven't even seen the striped marlin fishery startup at the Finger Banks yet. The few striped marlin caught and released this week were all on the Sea of Cortez side, between Cabo Real and Palmilla areas.
Other catches this week included several wahoo, sierra mackerel, and some nice roosterfish. All these were caught on the Pacific side as well, and all roosterfish were successfully released. They were taking live bait mostly.
Some of the highlights of the week are here (we wish we could share them all!). Starting with the impressive dorado numbers, we had some boats catch up to 18 dorado each. Pisces 31' Ruthless was top dorado boat, with 18 total, eight released after finding a big school. All weighed about 15- to 20-pounds and hit on live and dead bait, between Gaspareno and La Ballina areas.

Cabo Climate: The outlook into late December is for mostly sunny to partly cloudy skies with average daytime temps in the upper '70s and evenings in the mid-'60s.
Sea Conditions: The seas are expected to be moderate with some swells and chop.
LOCATION: All locations from the Old Lighthouse to Migrino; Golden Gate.
WEATHER CONDITIONS: Good weather conditions with a minimum swell. Overall calm seas. Wind on one or two days.
AVERAGE WATER TEMP: 75 – 79 F
BEST LURES: Mackerel (live/dead) and ballyhoo bait, cedar plugs, feathers, blue/white lures, guacamayo, green lures, Rapala.
Mainland Mexico
San Carlos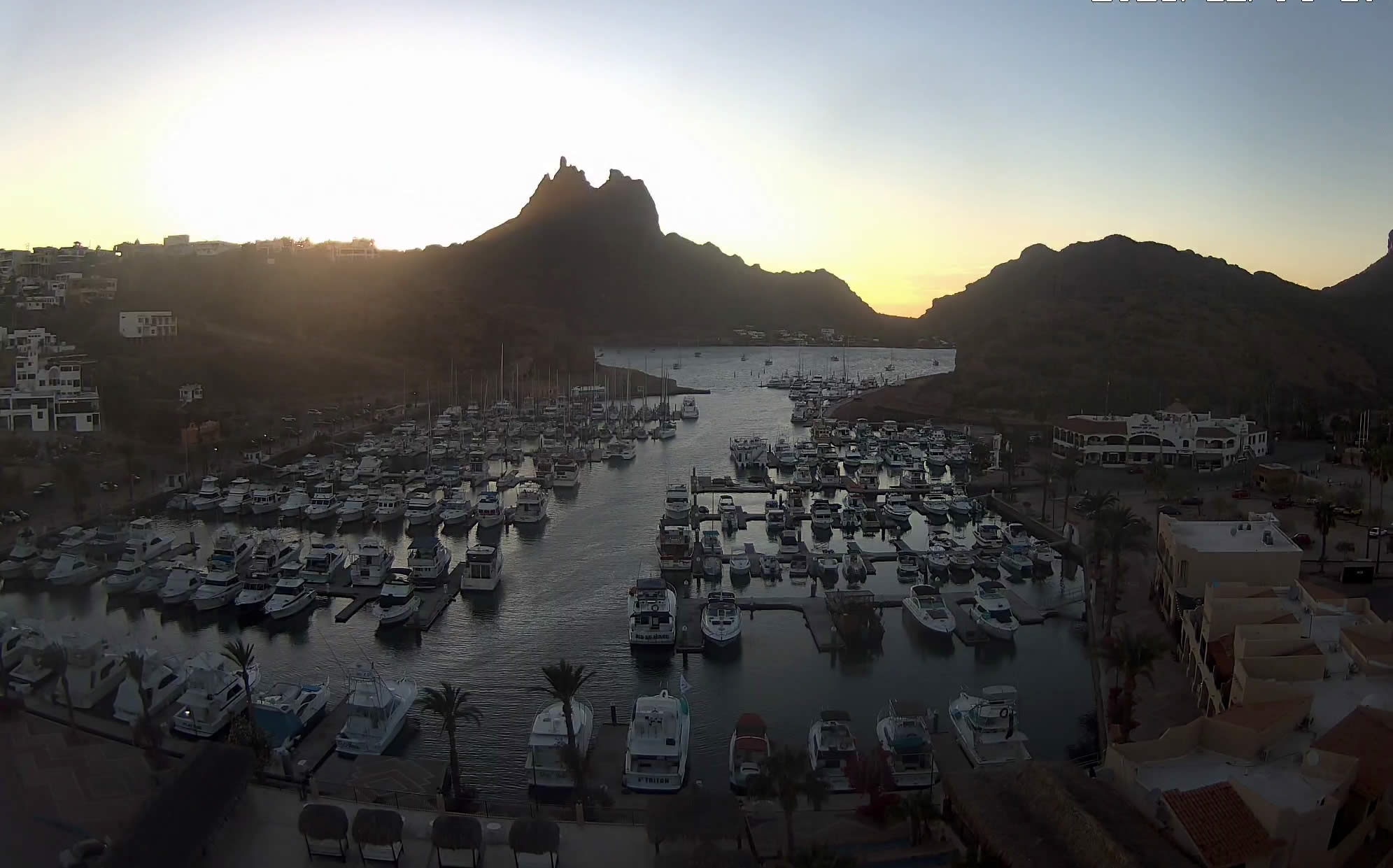 Costa Rica


https://www.crocodilebay.com/specials/?utm_source=bdoutdoors.com&utm_medium=banner&utm_campaign=BD-Outdoors-Banner
Guatemala


Epic Fishing Update
Christmas came early this year at Casa Vieja, and Santa brought us some incredible fishing. If you haven't been following our daily fishing reports, what have you been doing?
From December 1 to December 18, we have had a total of 1,815 raises, 1,542 bites, and 1,066 sailfish releases! Last Minute Openings — call NOW to reserve:
https://www.bdoutdoors.com/casa-vieja-lodge-dream-boat-sportfishing-fleet/
(305) 854-4665 / [email protected]