According to Fisherman's Landing, their long-range boat "Tomahawk" scored 13 more bluefin outside of Colonet, and the "Game Changer," on a six-pack charter off the Baja coast, reported that they had 15 bluefin tuna between 70 and 100 pounds with lots of fish in the area.
Action slowed in northern Baja as the winds howled part of the week.
On the Sea of Cortez side, windy days outweighed calm days. However, it was worth waiting for as there were yellowtail and grouper at BOLA, Gonzaga, and Loreto.
Baja Sur buzzed as the stripers came out to play at Cabo, still fairly close to the IGY Marina.
*If you don't see a location, it is because we did not receive a report this week.
Que Pasa

SATELLITE MAPS TO CATCH MORE FISH
One of the most common mistakes offshore anglers make is running the same route and fishing the same spots, trip after trip after trip. It's perfectly understandable because that's how humans are programmed to think. Our everyday routines are filled with familiar locations and dependable outcomes – such as the favorite coffee shop on the corner of Hwy. 101 and Jasper St. to get that perfect morning buzz or that market with killer carnitas on the way home from the office. But when you think back to those repeated offshore fishing trips to the same spots, how many times did you catch fish right where you were expecting to find them? Once every five trips? Or maybe only the first time you ran that route, but not again?
https://www.bdoutdoors.com/magazine-articles/fred-hall-digital-show-guide/#89733
Tijuana Bull Ring
The boats in this area see a lot of whitefish and mostly little rockfish; however, there are not very many boats out. We did not receive any reports of birds, bait or surface fish.…fishdope.com
Coronado Islands / Rockpile
At last word, there were some signals of yellowtail in the Middle Grounds but better signs between SKR and the Rockpile. The Middle Grounds might indeed be an excellent location to start looking.
The flats to the East and down to SKR will also be worth a good look.
It is likely the yellows will still be deep, and yoyo iron will be the best way to get them to bite. That said, try chum on any sonar mark that you decide to stop on. Anything you can do to get them interested will help.
The "San Diego" and the "Mission Belle" are expected to run, weather permitting. The "Liberty" is also online to run beginning Wednesday, and the Relentless is online for Fri. through Sun. trips.
Be sure to fill out your DFG/customs declarations forms to bring rockfish back into the U.S. legally These species are currently closed to fishing. Please note – even with these forms filled, you're still not allowed to bring cow-cod or any other "no possession at any time" species back across the border… fishdope.com
Ensenada
Colonet
The "Tomahawk" posted 13 BFT (70- to 90-pounds), according to Fishermans Landing…. on their one and one-half day trip fishing up NW of Colonet.…. So, it appears there are some "willing" BFT out there outside of Colonet. "Game Changer" also had 15 bluefin on a six-pack charter.
Yellowtail fishing was slow again on Saturday. Several boats hit the high spot and scored zero yellows, but they did score plenty of quality reds and lingcod..…fishdope.com
San Quintin
Laguna Ojo de Liebre near Guerrero Negro.
Bahía Asunción
Brilliant morning on the water fishing with Ross Zoerhoff in his new boat. Mostly calico hunting around San Roque Island for quite a few quality fish in the 2- to 5-pound range, with random yellowtail and bonito tossed in. Ross got rocked by a large fish, and we had a big deep-breathing gray whale pass close…Daniel Powell
La Bocana
Gonzaga Bay
Be there next Thursday for a little fishing, filming, kayaking, and "fun in the sun" with my compadre @juancook… Joseph Zaragoza
Bahia de Los Angeles
El Capitan Joel took out four very lucky anglers. They all caught their limits of yellowtail on surface and yo-yo jigs. The fish are not that deep in the winter, so if you can get a good day to get out and fish BOLA in the winter, you are in for a boat-load of fun…Baja Fishing Convoys
Loreto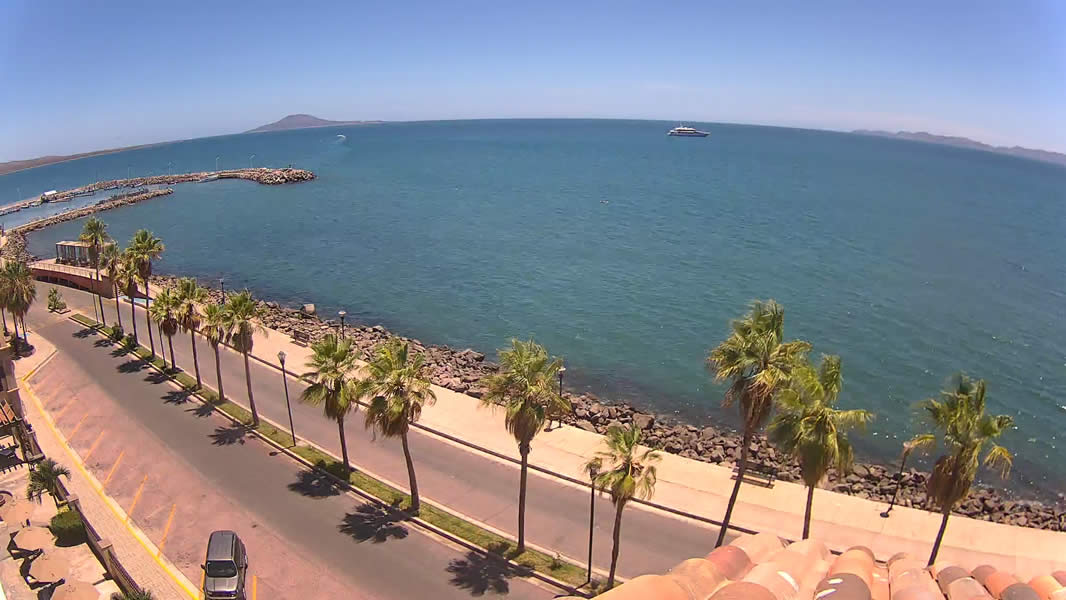 The wind continues to be an issue with the pursuit of yellowtail along the Baja coast.
We had one day of good fishable weather, and the rest of the week, even the handline guys stayed on dry land.
Lobo and Candeleros offered up yellowtail but still no big fish or big numbers.
The other bottom fish have been consistently joining the party with pintos and whitefish the most frequently caught.
Snapper action was the best at San Bruno's high spot. The boats that worked over the southeast tip of Coronado found easy action on whitefish and triggers but nothing else.
It looks like another month before the cabrilla get into the fish count. By then, the yellowtail should be starting their annual spawning rituals, which includes gorging on mackerel (on #8/0 circle hooks)!
Blue whales are the big draw now with more boats following them than the yellowtail…Rick Hill, Pinchy Sportfishing
La Paz
MEXICAN MINUTE LA PAZ FISHING REPORT from Tailhunter Sportfishing for Week of Feb. 24 -Mar. 1, 2020
East Cape
"Green town, Clean town is our Dream town!"
My family and I decided to choose one day out of the week to spend time cleaning up the litter we see in this beautiful place we live in called Los Barriles. We love this place so much that it breaks our heart to see loads of trash (especially plastic) just dumped into the arroyos that will eventually make its way down into the ocean, killing the marine life that I know as a community we value so much. If everyone could take 30 minutes out of their week to help keep this place green, we can make a BIG difference!
Remember that the only solution to litter is YOU. Nicole A. Ellingwood
Puerto Los Cabos
Throughout the region, we are seeing ocean temperature in the 70- to 72-degree range. North winds were strong through the first part of the week, stirring up water clarity and cooling off surface temperatures, though later in the week, the winds shifted, often making a full swing, turning from out of the south by mid-afternoon. We usually see these wind patterns tamper off and feel a general warming trend by month's end. Bait options remained similar, caballito are being netted inside the marina area, along with ballyhoo, and slabs of squid. Offshore there were limited opportunities for jigging up sardineta.
The week started with north winds, making the grounds in that direction unreachable; fleets stayed closer to port, finding a good bite off Palmilla Point. Schooling yellowtail were the highlight – small, scrappy fighting fish in the 2- to 5-pound class, though, striking on trolled Rapalas and yo-yo jigs. An occasional Almaco jack was found, as well as various pargo and cabrilla. This bite seemed to be over within a few days, with the fish moving on. At least, seeing numbers of yellowtail on local grounds was a favorable sign that was a prelim to larger-sized jacks to follow.
Despite cooler conditions, there were some dorado found every day, more active mid-morning and closer to shore, where baitfish congregated. The dorado we did see were mostly in the 5- to 12-pound class. No wahoo were reported in recent days, though some yellowfin tuna were still on the grounds from Gordo Banks to Vinorama; the action was spotty, and drift fishing with squid proved to be the best choice. This bite could pick up quickly if the weather cooperates.
Bottom action was producing a variety of smaller-sized snapper, pargo, triggerfish, bonito, etc. We did not see many bottom fish over ten pounds. The highlight of the day was a couple of decent Almaco jack, and a handful of leopard grouper.
Not much locally for billfish either, an occasional striped marlin encountered, but no concentrations or hot spot at this time. It's still early in the season for the annual striped marlin run off the San Jose del Cabo zone.
Inshore there was slow roosterfish action, juvenile-sized, and occasional sierra; lack of sardina has limited the inshore bite this year… Eric Brictson, Gordo Banks Pangas
Cabo San Lucas
EPIC ACTION
The first shot shows the mate aboard Pisces 40' "Chasin Tail" with a big feisty striped marlin at the leader – one of four they released; they kept four snapper and one sierra mackerel.
Pisces 35' "Knot Workin'" had a fantastic day with yellowtail, landing seven total, plus a nice dorado.
Pisces 42' "Caliente" continues to impress, going nine released for ten striped marlin; and four very decent yellowfin tuna kept for sashimi dinner.
Last but not least, Pisces 32' "Bill Collector" had three striped marlin released and 11 yellowfin tuna and the 35' "Bill Collector" released two out of five striped marlin, and kept six yellowfin tuna and two dorado…Rebecca Ehrenberg, Pisces Sportfishing
Constantine from Washington state caught his first marlin today, and we had fun. He ended up with a three-marlin day as we went four for six on striped marlin. The marlin were up north on the Pacific side, and the north wind howled all day. The water temp was 71, and there was plenty of bait…Charlie Plum
https://www.bdoutdoors.com/forums/threads/cabo-3-2-windy-but-marlins-are-here.739785/
This is pretty much the end of the season for the dorado – there are very few seen or caught.
Yellowfin have been very spotty; few taken this week outside San Jaime Banks about 30 miles on cedar plugs and feathers, all football-sized.
Inshore fishing – a few sierra were taken at Rancho Migrino and Los Arcos on hoochies. There was better roosterfish action this week trolling live bait at Solmar area to the Light House. However, the big boys haven't shown yet. We caught four roosters on Thursday.
Mainland Mexico
San Carlos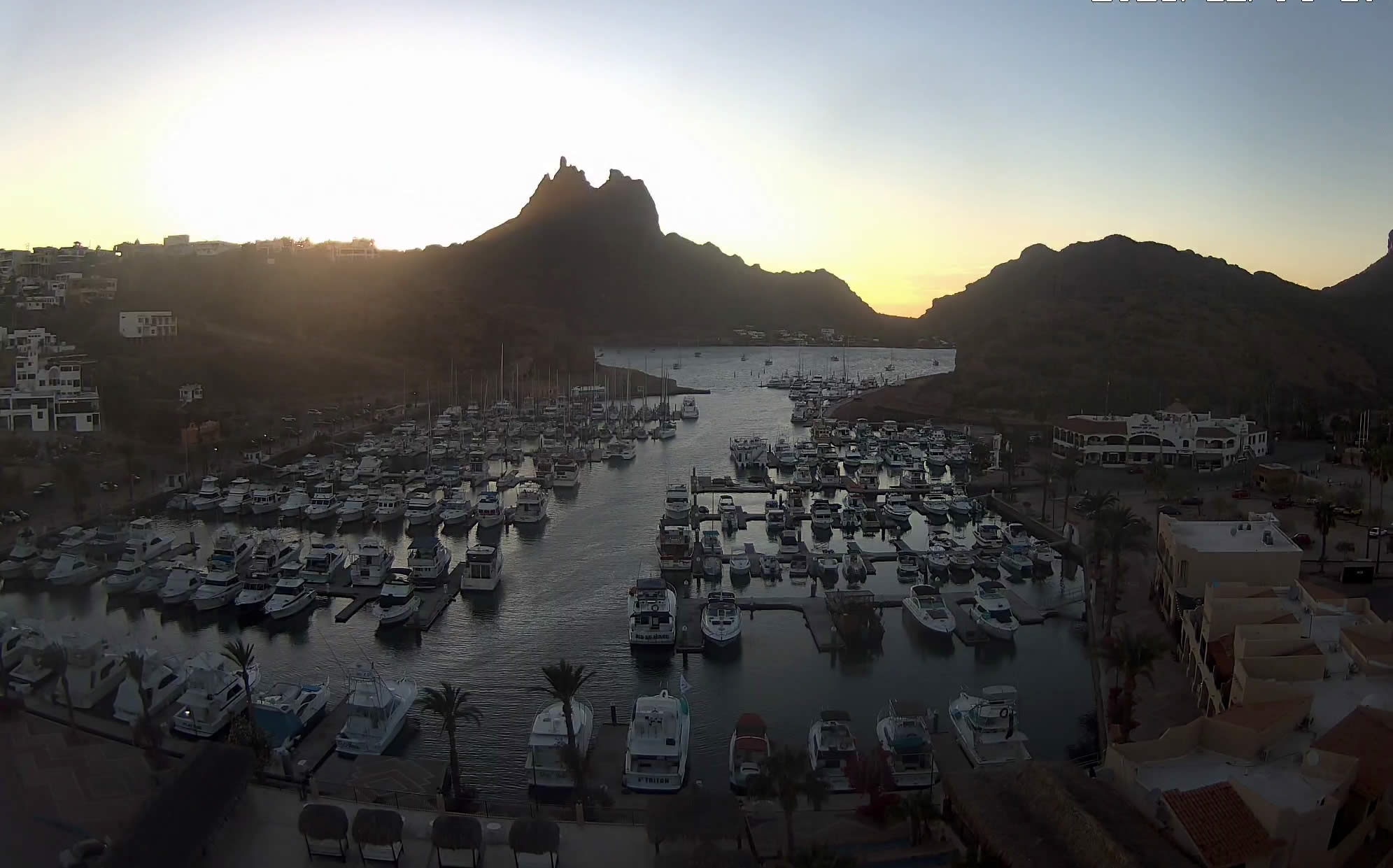 Mazatlan

SNOOK QUEST – MAZATLÁN, MEXICO

La Paz has long been where Capt. Kit McNear keeps his boat(s). Early on, he found out he was literally sleeping on snook in the marina when he stayed aboard.
"I always have a swimbait and a Krocodile ready on my boat," he says. "It just so happens that my marina is the oldest and holds more fish. The bait – sardina – come into the marina, and they stay there, plus there is always a lot of mullet.
"I've caught small snook in the marina at night off my dinghy and landed a few bigger snook up to 19 pounds.
"All the others I've hooked…all I know is they ripped offline and went under the boats, and that was that!"
https://www.bdoutdoors.com/magazine/fred-hall-digital-show-guide/?fbclid=IwAR11sSD1WSHCuscPwpxJTx1IBkEX_rjusRzkHgKSlDCSSCampnIFxtIKBXc#89695

Costa Rica

Crocodile Bay Resort – Fish Report from Costa Rica
https://www.crocodilebay.com/
Guatemala

Grand Slams with a Side of Fam(305) 854-4665
[email protected]

(305) 854-4665