Cow-sized yellowfin and blue marlin arrive just in time for Bisbee East Cape Offshore while Bill Dobbelaer and his gang from #GrayFishTag manage to deploy three satellite tags in one day at the FADS off the coast of Costa Rica.
Woo Hoo! HERE COMES AUGUST!
Que Pasa

The largest and most impressive tuna caught recently was once again caught by a charter boat, "Fin Addict," with Captain Martin Oloascoaga – known tuna master fisherman in the fleet, along with Mate David Martinez and Tupacc Trejo; these guys definitely have tuna fishing in their blood!
Anglers were Terry Beck and his family, and the fish weighed in at an impressive 254-pounds! The crew used their kite about 25 miles South of the Old Lighthouse and found a school of porpoise. It was the first fish to hit their lure, and with that, they needed nothing more! Terry fought the tuna for about an hour before getting it to the boat…Rebecca Ehrenberg, Pisces Sportfishing
https://www.bdoutdoors.com/forums/threads/nice-one-from-cabo.723271/
Nat Geo film, " Sea of Shadows," a limited release in SoCal theaters about a story of the fight to save the vaquita dolphins. It's a sad tale of the corruption of the Mexican government, the illegal fishing and the cartel who are behind the financing of this. Great Nat Geo footage of Baja. The more eyes on this, the better! Please go take a look!
https://www.bdoutdoors.com/forums/threads/film-sea-of-shadows.723376/
Tijuana Bull Ring
Water temps were said to be in the low 70s. Bass and short barracuda were biting in the kelp at the bullring.
Coronado Islands/Rockpile
The bite lately has been pretty good at North Island and the Middle Grounds, but maybe that has changed.
425-101 / 475 Knuckle
Guys today were reporting finding some better-grade yellowfin in the 30- to 50-pound class along with some 30- to 80-pound bluefin.
These were found up on top in the area between the 425 and the 101 and from there down to the 475 Knuckle.
1010 Trench / Hidden Bank / Upper 500
A lot of boats are still working this zone and many of those set up long drifts and picked at tuna all day long.
They are chumming hard for a few minutes and then drifting with a steady chum line of 2 to 3s with the occasional dipper for long periods. There is a lot of tuna around right now, and if you lose one school, another will find your chum line shortly.
The boats are finding bluefin from 30- to 200-pounds with quite a few in the 60- to 90-pound class. The yellowfin are running from 5- to 20-pounds.
The yellowtail are generally nice quality with a lot in the 10- to 20-pound class with not many smaller and a few larger up to nearly 30-pounds. The dorado continue to be little neckties.
Typical of bluefin, there are a lot of show and not a lot of go, but if you stick with it, you'll likely find at least one dumb one.
The tuna are being found on sonar marks — breezers, puddlers, and jumpers. A few yellowfin are jumping on the trolled jigs. Cedar plugs seem to be the ticket for most jig stops. Over the past couple of weeks, the plugs have also gotten a few bluefin on them.
Hot ticket is a #1 or #2 J hook or a 1/0 Circle hook and 30- to 40# fluorocarbon leader about 4- to 5-feet long and a hot sardine. Fly line and sinker rigs are both working.
Some are jumping on the flat-fall jigs too so you might want to give that a try as well.
The boats are finding a few kelps around too, and some of these have yellowtail and/or dorado, and some even have bluefin and/or yellowfin on them. If you find kelp, be sure and give it a good hard look…fishdope.com
Ensenada
Booked a trip with Guillermo ("Memo") who runs the El Dorado panga. I only get down to Ensenada once every few years but usually, put my trust in Memo when I do. Note that I specifically told him I wasn't interested in 'cuda or bonito so this trip may not have been the typical agenda…Michael
https://www.bdoutdoors.com/forums/threads/ensenada-7-20.722826/
San Quintin
Mr. Bob Franky, Mike Muehl, and Mike Morrel fished for two days on the 26th for wide-open calico bass and sand bass from one to seven — most three to five. I'm sure we released well over 150 fish, on our way home we found an area that was holding good bait, not long after Bob hooked and landed a 40+pound seabass — then Mike hooked a schoolie, followed soon after by Bob's 50+pounder. A nice finish after all the bass!….Juan Cook
https://www.bdoutdoors.com/forums/threads/back-on-the-water-sq-7-26-27-19.723371/
Bahia de Los Angeles
BOLA is a magical place. It's what's drawn me back year after year for over two decades. The yellows were great and pretty easy catching on the south side of La Guardia, and we caught many. Several people said the BIG Macks were too big for bait, but these YT sucked em down no problem (Just give em a few seconds..).
We spent most of our time casting for cabrilla and it was outstanding.! When it's mid-tide and the water is flowing like a river along the shore, the bites were WIDE. Slow times too, just got to put your time in.
Bahía Asunción
It's All About the Kids
A beautiful summer afternoon on the beach transitioned from mostly adult to an adolescent majority when we offered money to pick up trash on the beach. A photo of probably 1/5 of what was picked up. Good job kids, and money well spent…Ross Zoerhof
Cedros Island
Lots of yellowtail biting full speed on the surface iron and live bait on the South end high spots.

White seabass are still eating well on the backside. Swimbait and jig/mackerel combo are producing the bigger fish.
Calico fishing is fantastic on plastics on the backside of the island deep in the kelp forests.
Sheepshead bite is WFO on shrimp fished on a dropper loop. The weather is fantastic. The water temp is near 70 on the backside. Lots of black seabass around. Guys are under-gunned for the size of the fish… Cedros Kayak Fishing, Jeff Mariani
I just got back from a fabulous weekend @ COA and I can't say enough about the operation. The people were so nice and accommodating, food was great, and we never had to handle our gear from our rooms to our panga each day as it was ready when we boarded our craft…Jeff Meeker
https://www.bdoutdoors.com/forums/threads/cedros-outdoor-adventures-july-19-22.722935/
Loreto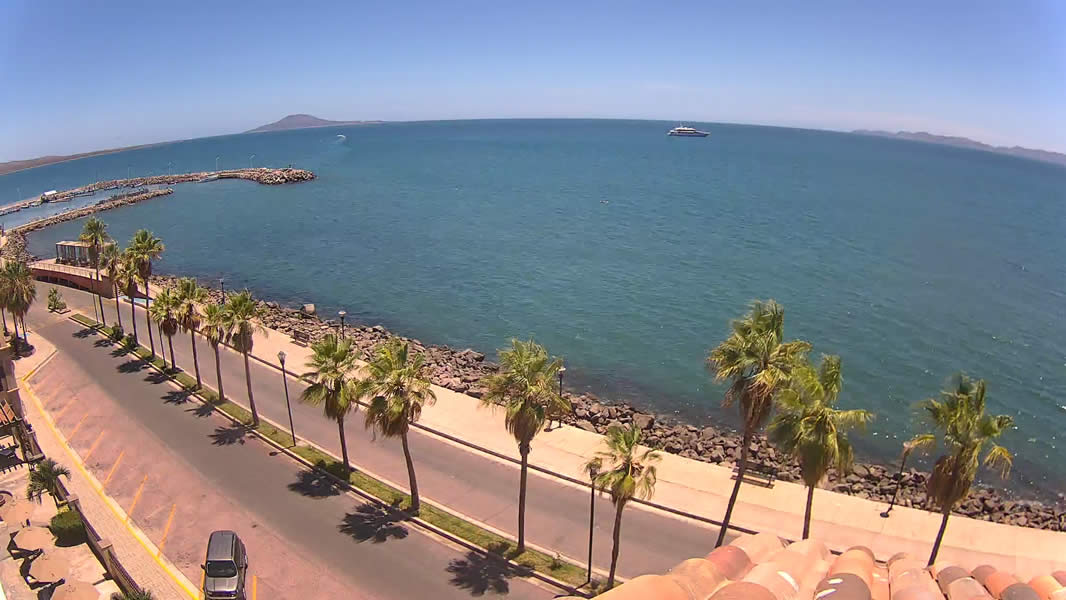 No surprise this week but the fish aren't jumping into the boats! It's might be safe to say that more fishermen are jumping into the water just to cool off.
The sun is brutal and the typical summer humid overcast that includes night long "heat lightning" show has been with us all week.
The early morning targets continue to be the bottom fish at the various high spots north of Coronado. When that gets too hot the gears shift to trolling to find some surface action.
We still have lots of little dorado with the average size increasing to 30-inches. Pargo seem to be the eager fish visiting the fillet tables and they range from 18-inches to 30. It's a real trick to get any pargo over 30-inches out of the rocks.
Billfish are still an option and offer a great education for
the new rookies on the ocean. Most of the marlin are under 100-pounds and releases are the norm…Rick Hill
Magdalena Bay
On the Pacific side, we are working the spots just outside of the bay's mouth with great catches of yellowtail and grouper. Snook and pargo are still the focus for the boats staying inside the bays…Rick Hill
We brought down to Mag Bay a 28 ft Grady White with twin 225 Yamahas to operate as a charter boat out of Lopez Mateos. Captain Martin Vidal was at the pier to check all paperwork and licenses. Navy is very strict now
on charter boats. For private yachts just current registration temporary importation and insurance.
This year they are requiring a captain's license either US or Mexican to operate a passenger carrying vessel. It's very similar to a 6 pack boat in US…Bob Hoyt MagBay Outfitters
https://www.bdoutdoors.com/forums/threads/magbay-navy-inspections-of-boats.723461/
La Paz
Fish on! At first, bonito-like but then it hit high gear. Anyway, after its long run, it was pretty much done. A few head shakes came in deep. Stuck the gaff and game over. Probably 40 pounds plus…Warren
MEXICAN MINUTE LA PAZ FISHING REPORT from TAILHUNTER SPORTFISHING for Week of July 21-28, 2019
East Cape


2019 East Cape Offshore Schedule of Events
THURSDAY, AUGUST 1 – REGISTRATION
• 3:00-7: 00 pm Registration and distribution of Team Bags at the Buena Vista Beach Resort.
• 6:30-7: 00 pm Captain's Meeting on the pool deck. Attendance by at least one team member is mandatory.
• 7:00-8: 30 pm Kick-Off Cocktail Party.
FRIDAY-SATURDAY, AUGUST 2 – 3 – FISHING DAYS
• 7:00 am Shotgun Start.
• 7:00am-4: 00 pm Tournament Fishing; lines must be out of the water by 4:00 pm.
• 7:00am-7: 00 pm Weigh Station is open on the beach in front of the Buena Vista Beach Resort.
SUNDAY, AUGUST 4 – AWARDS CELEBRATION
• 7:00-9: 30 pm Awards Celebration on the beach in front of the Buena Vista Beach Resort.
For Tournament updates https://bisbees.com/News

Van Wormer Dorado Shoot Out 2019 Results
https://www.bdoutdoors.com/van-wormer-dorado-shoot-out-2019-results/


My son and I got three (3) 45- to 50# YFT; he got a nice Almaco jack, and we both got a couple of small dorado. We only kept two and released the smaller ones. Released a small marlin…Thanks, Glenn
https://www.bdoutdoors.com/forums/threads/hotel-buena-vista-beach-resort-7-18-7-23.722949/
Puerto Los Cabos
Blue marlin strikes are being reported daily with open-water trolling done offshore, particularly around the 1150 Spot; also, some striped marlin and nicer-sized dorado to over 40 pounds are reported, and chances are good of finding porpoise with associated yellowfin tuna, though nothing consistent now.
Closer to shore, from Cardon to Vinorama, there were smaller school-sized dorado under 10 pounds, and some even smaller. Remember "catch and release" these small dorado! Limits are two per license. Most of the larger dorado reported are out on the marlin grounds, but as clean water moves closer to shore, expect some of the larger bulls to move in.
We were surprised to see some wahoo activity; a handful were landed while trolling offshore waters. Various surface action is slow now — not much besides triggerfish and an occasional snapper or Almaco jack off the bottom.
Along the shore, there have still been roosterfish and jack crevalle. However, more anglers are opting to target the dorado, which has been the main bite for local charters…Eric Brictson, Gordo Banks Pangas
Cabo San Lucas
Numbers at a glance: Billfish 82%, Tuna 30%, Dorado 38%, Other 8%
The blue marlin are showing up in Cabo now, and that's not the only species we're happy to see. The yellowfin tuna numbers have stepped up nicely. All blue marlin caught have been estimated to be between 200 and 250-pounds each, found at the 11:50 and 130 Spots mostly and hitting on lures (purple, gaucamayo). Pisces anglers released a total of 55 billfish this week, plus an incredible Billfish Grand Slam by anglers Calvin Warriner and Calvin Warriner III from Colorado aboard Pisces 31' "La Brisa," tagging and releasing a sailfish, striped marlin, and blue marlin. They also added some tuna to the mix, just in case their day wasn't epic enough as it was. And yes, the tuna are still quite a run out, but boats looking for them have found upwards of 10 yellowfin per boat on average; with fish between 10 and 35 pounds each; and total numbers for the fleet hitting 224 fish. Dorado numbers are holding this week as well, with nice-sized bull dorado making for some fun catches, mostly hitting on live bait.
LOCATION: 130, 95 and 11:50 Spot, Los Arcos, Destiladeras
BEST LURES: Caballito and ballyhoo bait. Guacamayo, blue/white, purple lures. Tuna: cedar plugs and feathers.
WEATHER CONDITIONS: Sunny skies, warm weather. Mostly calm, glassy seas. Top Seas 3- to 5-feet.
AVERAGE WATER TEMP: 80- to 83-degrees F – Pacific and Sea of Cortez


Stars & Stripes Tournament – It's All About the Kids
https://www.bdoutdoors.com/stars-stripes-tournament-kids/
Mainland Mexico
San Carlos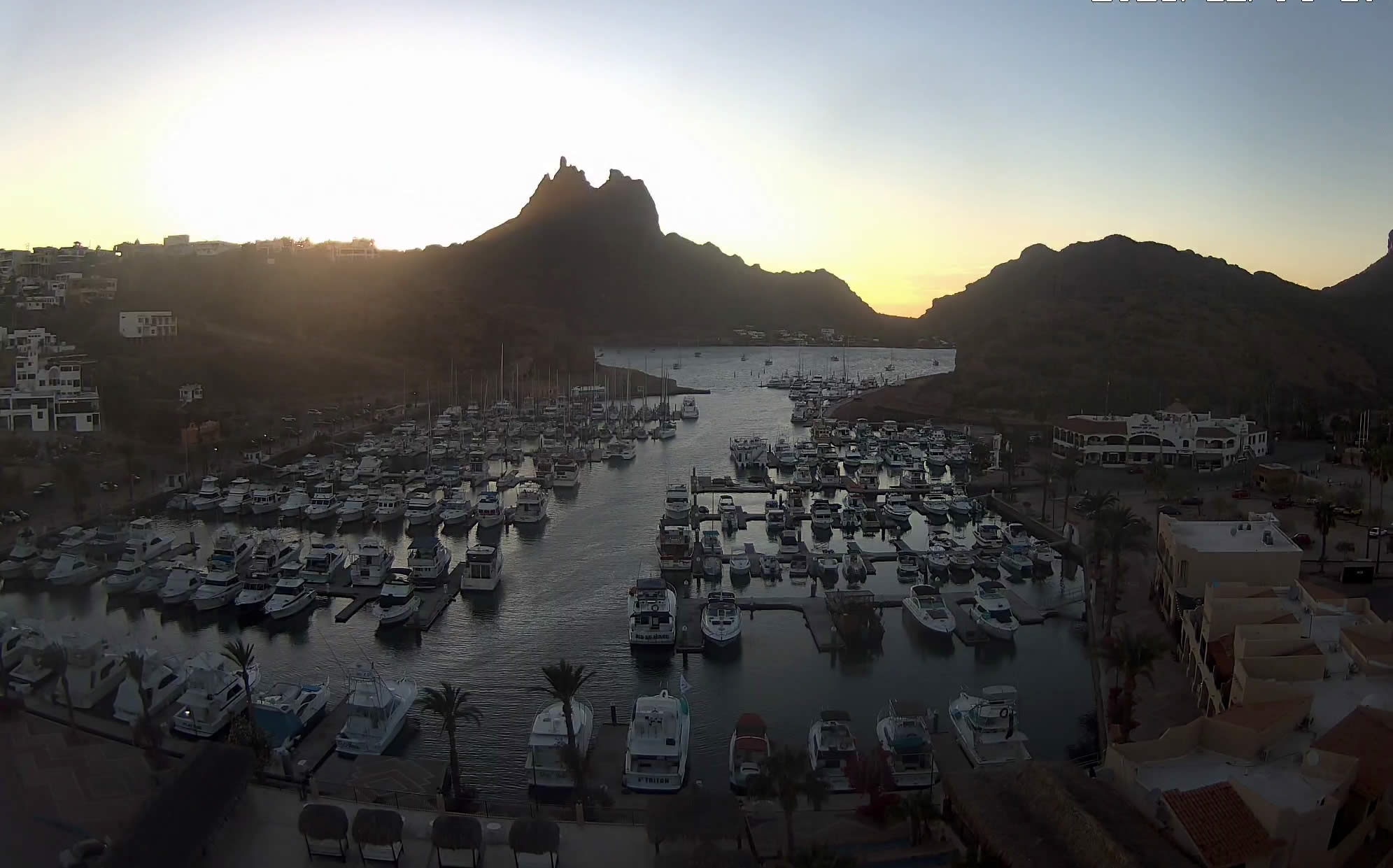 Costa Rica
We had an awesome trip to the offshore seamounts aboard the Sea Fly and Geaux fly out of Los Sueños Resort & Marina with the most amazing crew 40 Blue Marlin bites today with 3 sat tags deployed!
We had a grand slam sail, blue and striped marlin too this is the most amazing fishery and we got to experience it all!
Thanks to so many, John Brownlee Will Drost Richard Ross Tanner Marlon Jacobs Carter Takacs Christian Bolaños, Justin Poe, Ashley Bretecher, Alex Henry, Rebecca Ehrenberg, Jose Francisco, Brenes Zuñiga, Carlos Pollo Espinoza, Jimenez Esteban Gonzalez
So many made this possible!! More to come…Bill Dobbelaer, #GrayFishTag

Crocodile Bay Resort – Angler's Bucket List for Sure
https://www.bdoutdoors.com/crocodile-bay-resort-anglers-bucket-list/
Last Minute Openings — call NOW to reserve:
(305) 854-4665 / [email protected]