Striped marlin, dorado and yellowfin tuna arrive along Baja's north coast as summer action settles in. As Bisbee's East Cape Offshore produces record shattering results in last weeks event. It's tournament time.
Que Pasa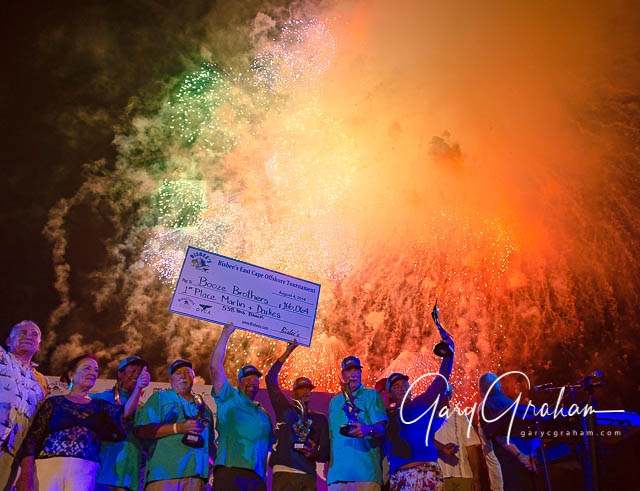 For more information:
https://www.bisbees.com/News/Article/55
Tijuana Bull Ring
A few small yellowtail were caught this morning at the Kelp on fly-lined sardines; other than this, the word was all about calico bass with some short barracuda and mackerel being caught as well.
Coronado Islands
There's good fishing at the Islands right now. North Island has 8- to 20-pound yellows and some bonito along the weather side from Pukey Point to the Key Hole.
Middle Grounds, in the Ribbon Kelp area, is one of the better spots at the islands right now and has a smorgasbord of species.
There are also smaller 6- to 10-pound yellowtail, bonito, some barracuda and even a few bluefin showing below South Island. The Lighthouse Kelp area down to SKR is the zone. The 8- to 15-pound bluefin are coming on fly-lined sardine, surface iron and at least one was taken on a trolled black/purple Rapala.
Private boaters are doing well slow-trolling sardines or mackerel which allows the use of heavier gear which in turn helps get them away from the sea lions. The sea lions are brutal at the Islands!
Offshore
Coronado Canyon / 226-302
Once again, guys are finding a few kelps that are holding either dorado or yellowtail or both.
It's hit and miss though … about one out of ten kelp is holding. The dorado are showing a preference for mini-macks and not at all that interested in sardine.
Be sure and drag jigs as some guys are getting a yellowfin jig stop or two. Not many follow up bait fish though. Water is clean and warm — 71 to 73 degrees.
371 / 425 to the 390
This zone once again served up some good kelps, holding both yellowtail and dorado. Some kelps also have the odd small bluefin or yellowfin on them and some boats got one or more yellowfin jig stops.
Lots of double and triple jig stops on yellowfin. Cedar plugs, Halcos and black/purple feathers were getting bit.
West of Ensenada/238
Five miles before arriving, we found a nice paddy — the first and only; no one else was in sight. We fished it for limits of dorado with some yellowtail mixed in using live sardines from the Ensenada bait barge. Got a blind strike from a yellowfin on a Mexican flag feather… Some fat bonito out there, too.
San Quintin
Bahia Ascension
Game on here in Asuncion…finally! Water is warming and the yellowtail have arrived thick as thieves up north! Ross Zoerhof got his limit of gorgeous quality fish in the 25- to 30-pound range. …Shari Bondy
Bahia de Los Angeles
July was good for everybody — yellowtail, dorado, leopard grouper, red snapper, black sea bass and bottom fish!
https://www.bdoutdoors.com/forums/threads/enrique-daggetts-sportfishing-july-2018.695422/
Loreto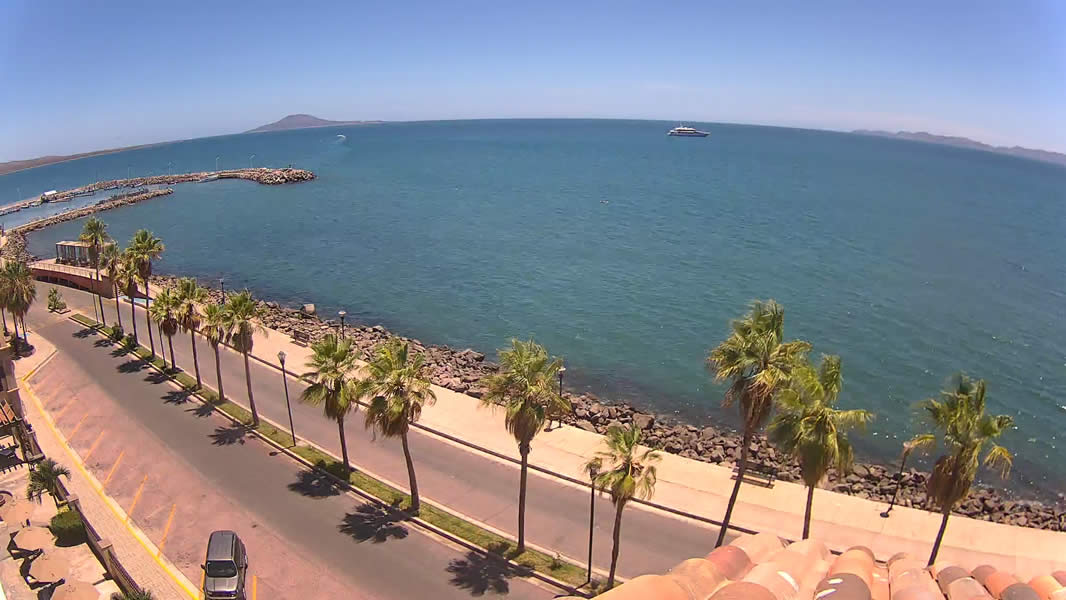 It looks like nobody consulted the weatherman when they were scheduling the upcoming Baja Sur State Fishing tournament. Friday looks like the worst day for rain and that will "dampen" things a bit!
However, as long as there isn't any lightening, a Baja summer rain shower while dorado hunting can be a wonderful thing — to say nothing of the free, green and all-natural car wash that a downpour provides!
The local day boats have finished the week up north at Punta Colorado and San Bruno catching small-to-medium dorado all within several miles of the coast.
Most boats are fishing sardina with good results. Mackerel are also in the mix with hopes of bigger fish.
A few of our trips came in with reports of break-offs on bigger fish while working over the "dodos" but no clear facts on what caused the snapped lines. Last week I spotted a 30+ pound bull airborne going after a bait school in the same area.
I am betting that many of the tournament anglers will be wanting to sample the waters farther offshore hoping for bigger dorado.
Still not many billfish in the daily fish count. They might all be hanging in deep water or way down south off Catalana.
Summer in Baja! …Rick Hill
La Paz
MEXICAN MINUTE LA PAZ FISHING REPORT from TAILHUNTER SPORTFISHING for Week of July 28 Aug 5, 2018

Another great week, and we couldn't be more stoked for all of the great fishing action we've been getting lately in La Paz. We've had a good number of successful sportfishing charters and between our spearfishing branch we've brought in some nice, mixed bags, and even started hooking and releasing a few billfish back into the Sea of Cortez…BACo
https://www.bdoutdoors.com/forums/threads/full-swing-summer-fishing-in-la-paz.695675/
East Cape

Well, it was a fun three days of fishing in the East Cape Bisbee Offshore Tournament. We were gunning for Big Blue Marlin but managed to sweep the Dorado Game Fish Division with a fine 50.5-pound dorado. A special thanks to my teammates Butch "Broke Back" Rowse and "Merciless" Mike Abraham. Also, we couldn't have done it without a professional performance by our Captain Chuy "Sandwich" Cota and first mate Andres "The Assassin" Cota. Looking forward to the Bisbee Los Cabo's Offshore tournament in October!…David Thornton
The 2018 Bisbees East Cape Offshore is in the books. Team Scorpion finished 3rd Place overall in the Tuna Division with an 87.9-pound tuna. Although we didn't win any daily jackpots, we brought quality tuna to the scales every day and had one helluva' good time! …Scorpion Sportfishing
Puerto Los Cabos
This was another calm week on the water for anglers … clean blue water was found close to shore, with temperatures up in the 85-degree range. Still decent supplies of sardina and caballito in the Marina Channel area. Slabs of giant squid for strip bait is another option, though the only place to obtain this is at the local super markets and the price per kilo has nearly doubled since there's been a shortage of squid being found in the region.
As can be typical for this time of year, the yellowfin tuna action is the highlight and most common species being found. Main areas now being targeted are from the Iman Bank to Vinorama and the Gordo Banks. The larger yellowfin seem to be schooling around the Iman Bank; this is where tuna up to 100-pounds are hanging out. No huge numbers, but charters have been catching as many as three or four quality-sized tuna, with smaller fish mixed in per day — average sizes in the 10- to 70-pound class. Drift fishing with fly lined sardina or strips of squid has been the most productive method of enticing the yellowfin. There have been lots of natural food sources on these same grounds and plenty of boat pressure as well which often makes the yellowfin more finicky. Some days they are biting more readily than others, as well as at certain unpredictable hours.
These same fishing grounds produced dorado, wahoo, billfish and a mix of bottom action. There was an early morning wahoo bite going on inshore off of San Luis; trolling Rapalas were the best bet. Getting an early start and sometimes not waiting around to get sardina proved to be the way to go after this action. Most of the dorado being found were smaller-sized, though in recent days we are seeing a few more fish topping the 20-pound mark, which is encouraging.
Bottom action was limited. Best area seemed to be the Iman Bank earlier in the day, working yo-yo style jigs for a mix of pargo, snapper, bonito, cabrilla and a few amberjack. Billfish were spread out, though charters specifically targeting marlin were centered on offshore grounds such as the 1150 Spot, where some blue marlin in the 200-pound range were found, as well as some striped marlin and sailfish. A couple larger black marlin in the 500-pound class were reported off the East Cape during the Bisbee Offshore Tournament, also tuna to over 100-pounds and a 50-pound dorado.
Inshore produced scattered action for jack crevalle and roosterfish, though this is now later in the season for roosters — best bet was to try and obtain mullet for bait. …Eric Brictson
Cabo San Lucas
Pisces Reel Machine Wins East Cape Bisbee
BISBEE EAST CAPE TOURNAMENT RESULTS AND PRIZES
This year marked the 18th year of this event, the starter of the big money tournament season.  Sixty-two boats participated leading to an all-time high payout spread among eleven different boats.
FIRST PLACE: Pisces Reel Machine $166,064 for a 538 LB black marlin on day one of the tournament.
SECOND PLACE: Feelin Azul $8,788  for a 493 LB black marlin on day one of the tournament also (the larger fish above, swept all the jackpots on day one but nevertheless they had the second largest fish).
THIRD PLACE: Wild Hooker $145,557 for a 393 LB black marlin on day two of the tournament.
DAY TWO JACKPOT: Sporty Game $140,675 for a blue marlin.
TOP RELEASES: Reel Quest $37,750 for four blue marlin & two stripers.
SECOND PLACE RELEASE: Reel Gold $13,005 four blue marlin
THIRD PLACE RELEASE: Karma $7225 two blues & four stripers.
TOP TUNA: Estrella del Norte $31,728 for a 102.3 LB yellowfin.
DAY TWO TUNA: Altata Bay $18,700 for a 80.3 LB yellowfin
DAY THREE TUNA: Awesome $18,700 for a 78.1 LB yellowfin
TOP DORADO: Outcast $69,120 for a 50.5 LB fish -only one weighed in of this species.
Author: Tracy Ehrenberg
Mainland Mexico