Que Pasa
For brief periods early this past week, torrential rains accompanied by strong winds, occurred around most of the tip of Baja. In a nutshell, La Paz fishing remained good before and after the mini-storms while East Cape's fleet missed nearly an entire day of fishing mid-week, resuming its normal fishing the following day.

Cabo San Lucas also endured a few rainstorms and the winds howled on the Pacific side as well.
However, the boats that chose to pound their way up to the Finger Bank were rewarded with double-digit billfish releases,
while the rest of the fleet struggled to find dorado, tuna or wahoo.
Farther up the Pacific side, Magdalena Bay is beginning to heat up as Cedros wraps up its season early next month. Above there, offshore along the coast, exotics continue to be an item allowing locals to pick and choose between inshore and offshore.
Que Pasa
Congratulations to Pisces! They celebrated their 40th Anniversary this year.
"We are truly a family who wouldn't be here without our faithful anglers and our loyal crew. On Saturday the 9th we had our first ever, (and probably the first of its kind worldwide), Crew Tournament. Almost all the boats in our fleet participated; crews competed against one another, doing what they love the most, having fun by putting themselves to the test without clients on board. It was awesome to see the boys compete for "The Best in the Fleet!" (Of course, they are all the best — all are winners in our eyes)!" Tracy Ehrenberg proudly commented.
Tijuana Bull Ring
There's nothing too exciting to the south — the kelp beds are kicking out a few bass, a few mixed-grade bonito and some small rockfish.
Coronado Islands
The poor water conditions have continued to put the skids on the yellowtail and bluefin bite! The best bet right now is the area from the Ribbon Kelp to the SKR.
There are also some signs of yellows at the north end of North Island.
The fish are still around and when the water clears up, the bite will likely turn back on. Right now, however, scoring one per rod is doing good. Most years scoring an average of one per rod is outstanding; this year it just gets a snooze!
Offshore
Coronado Canyon / 226-302 / 425
A few kelps in this area are holding dorado and we hear that there is one or two near the 425. The area is loaded with skipjack and some skipjack schools also have some small 5- to 20-pound yellowfin mixed in.
371 / 390
There is a clean/dirty water's edge that runs near the 371. Boats are reporting a lot of skipjack in that area.
Some have a few yellowfin with them and some schools are just straight skipjack. There are kelps in the general area as well, that are holding dorado. Not all, but enough that you need to check each one out when you find it.
The skipjack in this area are very eager to jump on the trolled jigs. Bright-colored small jet heads are ideal. The yellowfin are more into the cedar plugs and the Halcos. The dorado don't care what it is you are trolling, they just want it!
Upper Hidden Bank / Hidden Bank / Upper 500
This zone slowed down overall, but some boats make big scores and there are still lots of skipjack, yellowfin and dorado around.
Much of the better action is now coming off kelps. Most jig stops are coming from skipjack though there are fewer numbers of yellowfin mixed in.
There are a few kelps however, that are working well. These have yellowfin and dorado along with a few yellowtail. They often turn into skipjack after a few minutes.
There are tons of skipjack in it with some yellowfin mixed in, but the water is green, and the better concentration of fish is in the clean water below the 31.50 line.
Updated general info:
Skipjack are jumping all over trolled jigs. Cedar plugs, pink/white feathers, daisy chains, and Rapalas/Halcos are all getting bit just fine. Occasionally you might luck into a yellowfin jig stop but most of the good yellowfin scores have come on bait either after a skipjack stop or on sonar schools or kelp paddies. Focus your efforts on general areas with good bird life. You may not see a ton of terns or bird piles, but if there are gulls and shearwaters flying around it's a good zone to slow down and drop the jigs in for a while.
Fly-lined sardines are working great for all three species. Skipjack will key in on the hot bait, but you might be able to weed through them with a chunk or dead sardine. You'll get fewer bites but a higher percentage of yellowfin this way. Using 20- to 25-pound test works just fine, with #2 to 1/0 hooks. You can also throw Colt Snipers, Flat Falls, surface iron, poppers, and skip jigs for the yellowfin. Skipjack have also been eating these surprisingly often at times but in general this has also been a good way to get a higher percentage of yellowfin bites…fishdope.com
Camalu
We fished with Lee Marino down in Camalu. A good day fishing
with live mackerel targeting white sea bass. In between spots, we trolled Rapalas hoping for a yellowtail or ??? but never got a hit!
Came in about 2-p.m. with several bonito and two WSB, weighing in at 26 and 29-pounds.
https://www.bdoutdoors.com/forums/threads/fishing-camalu.698631/
San Quintin

Great fishing for home-guard yellowtail and calico bass along with yellowfin and dorado a bit farther offshore produced easy limits for locals and visitors either sportfishing or diving. Why, even the surfers are smiling these days…Captain Kelly Catian
Cedros Island
Most anglers were looking for yellowtail, which are very abundant, allowing easy limits for some boats. Although not as big (averaging 15- to 20-pounds), they are still lots of fun. For some, afternoons were relaxing targeting calicos, or searching for other species. Some dorado were caught when the school went by the boat, but they are still scarce, and anglers are hoping they will arrive in good numbers soon. Best results for the yellowtail bite have varied from live bait to Rapalas and jigs. We can only recommend that you try anything in your arsenal. Make sure your lines are fresh and knots are tight. Weather has been fantastic, breezy around the corner on the fishing grounds (in the 70s)…Cedros Adventures
Bahía de los Ángeles
Hot and humid seems to lead off every fishing report recently. However, the dorado, yellowtail and bottom fish aren't complaining — just biting.
Loreto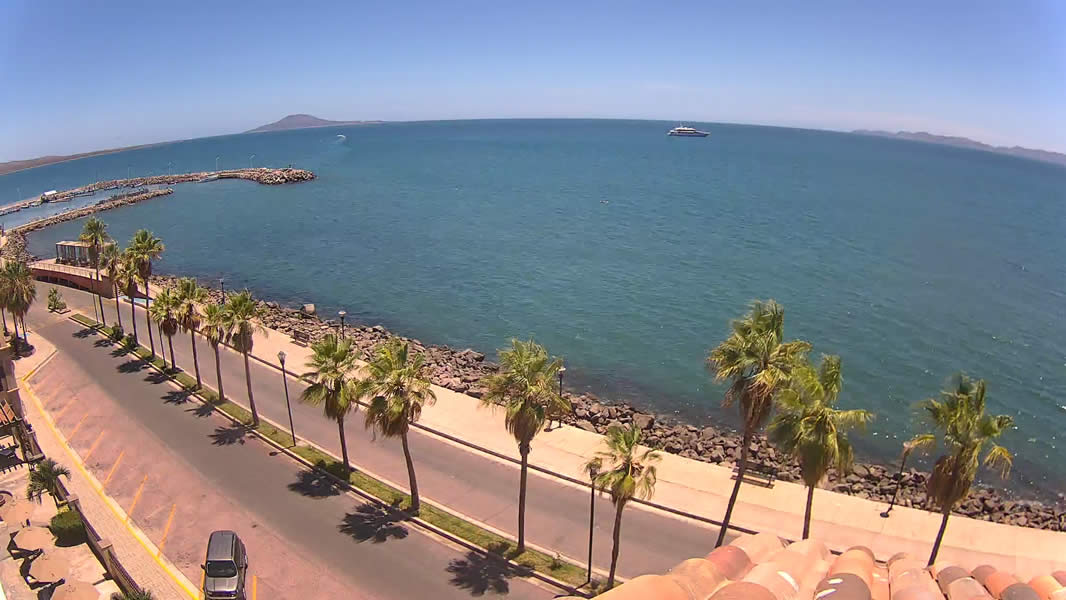 The fishing report this week is pretty simple and not much has changed in the past few weeks.
Maybe I should start with a weather report and move along from the local/national weekend celebration to …. how about next week's off road race?
Not a lot of interest in sportfishing with all the other things going on would sum up the season.
La Paz has been getting hit with the rain while up here in Loreto we are only seeing rain in the distant mountains.
The boats that do time on the water are coming back with dorado of all sizes but few bigger than 18-pounds. Roosterfish are working the beaches along the coast and off several spots on Carmen Island.
Sardina are the current ticket while most of the trolling action has been turning up chunky bonito.
Low 90s at mid-day with the nights just starting to cool off. The calendar is calling for fall to start soon but I have yet to see the palm trees turn color.
September and October are the best months for fishing in Loreto. The climate is getting more agreeable and the dorado and roosterfish are still working over the bait schools…Rick Hill
Started our morning off with a bunch of dolphins, saw a humpback whale,
got into some yellowtail and snapper and lost a striped marlin. Not bad for a half-day charter…Outpost Charters
Magdalena Bay
But to make a long report short and sweet, we raised over 20 marlin; we got one small yellowfin, two dorado and there are a lot of marlin out there. They are focused on the bait and afternoon was the best time; that's when they start biting. I managed to get a few to snatch a surface iron — blue/white — right next to the boat. Pictures are worth a thousand words, but I only took a few. Enjoy! Over and out. -Zaragoza-
https://www.bdoutdoors.com/forums/threads/mag-bay-lodge-9-4-strippers-i-mean-stripers-everywhere.698750/
La Paz
MEXICAN MINUTE LA PAZ FISHING REPORT from Tailhunter Sportfishing for Week of Sept. 2-8, 2018
East Cape


Great day on the cruiser Mi Pistola with Captain Danny and Raul out of Palmas De Cortez!…Pete Gray@VanWormer Resorts
Ryan Kelly landed this 63-pound YFT using a small Accurate Valiant BV300 Reel on a Calstar 700H Rod while fishing with Mark Rayor and Jack Nilsen on Jen Wren Sportfishing boat, the Vaquera.
Puerto Los Cabos
Local fleets are now mainly concentrating on the Gordo, Iman and San Luis Banks. Anglers are using slabs of squid, sardina, skipjack and small tuna for bait. Iman and San Luis were the best places to find a nicer (over 70-pound) grade of yellowfin. Although no huge numbers (fish were finicky and shy with the boat pressure), but with patience and consistent drifting and chumming over the high spots, there was a good chance of hooking into yellowfin. The Gordo Banks produced a smaller-grade of tuna to about 12-pounds.
Near the Gordo Banks and Iman, several black marlin catches were reported recently weighing in the 200- to 300-pound class while slow-trolling larger rigged baits. White skipjack proved effective.
Only a scattering of mostly smaller-sized dorado and wahoo were found recently. The wahoo were hooked into while trolling Rapalas and other lures on the grounds from Iman to San Luis. A handful of charters got into this action, with a couple of 40-pound wahoo landed and others lost. The ocean temperature warmed back up into the 81- to 87-degree range – often water too warm will make wahoo more lethargic, less active. As anglers targeted the wahoo action, it faded out and they couldn't entice any strikes.
Bottom action was limited to a few dogtooth snapper and amberjack, as were some red snapper, bonito, yellowfin snapper and cabrilla. Best chance for these fish was early in the day, using various bait, as well as yo-yo jigs…Eric Brictson, Gordo Banks Pangas
Cabo San Lucas
Numbers at a glance: Billfish 25%, tuna 20%, dorado 43%, other 8%.
Catch rates have been increasing with more dorado numbers showing up, but not in the big sizes like there were. Small- to medium-size tuna have still been found more consistently as well. And more than ever, it seems that it's true that summer fishing may be "slower," but it also has the potential to fulfill some big dreams with a large fish.
Several weeks ago, we mentioned having to fish a few days to guarantee the best success; well, Art Hevener, a Pisces angler for more than 20 years, proved this point. He fished three days with Captain Jose Ramon Alucano ("JR") on Pisces 31-foot Rebecca and landed an impressive 470-pound black marlin … his dream fish.
Hevener fished two days and caught two (approximately) 200-pound blue marlin — one at Destiladeras and the other at Punta Gorda—and he released them both. Another day, Capt. JR tried his luck at Punta Gorda, and found it! He set out some sardina to catch a few yellowfin. There they landed two 15- to 20-pound tuna and used those for bait. A black marlin took the yellowfin resulting in a two-hour fight.
Unfortunately, the fish could not be released. This was Hevener's 71st billfish caught! He had been dreaming of catching the black marlin since he first began fishing, and this was the last billfish on his "bucket list" as he had already caught every other billfish in the world except for a black. His excitement and happiness were palpable, as he exclaimed, "This is my dream!"
Art Hevener has always fished on the Rebecca with the same crew. When asked why he chooses Pisces year after year, he answered, "The fishing is great, I enjoy fishing with JR and I like how things are done! Fishing with Pisces has always been a good experience." It's stories like Art's (and there are many) that make us so happy to be doing what we are doing after 40 years, and it is clients like Art who make our operation so rewarding.
Cabo Climate: The weather has been mostly sunny to partly-cloudy with an average daytime temp in the mid- to high-80s and evenings in the mid-70s.
BEST FISHING AREAS: Gaspareño, Punta Gorda, Pozo Cota, 1150 Spot.
WEATHER CONDITIONS: Partially cloudy, some rain. Beginning to be calmer.
AVERAGE WATER TEMP: 84°F – 88°F
BEST LURES: Ballyhoo, caballito: blue/red/black/white – cedar plugs, feather lures.
Bait Supply: Live bait is available at $3.00 per bait upon exit from the harbor.
Mainland Mexico
San Carlos MX.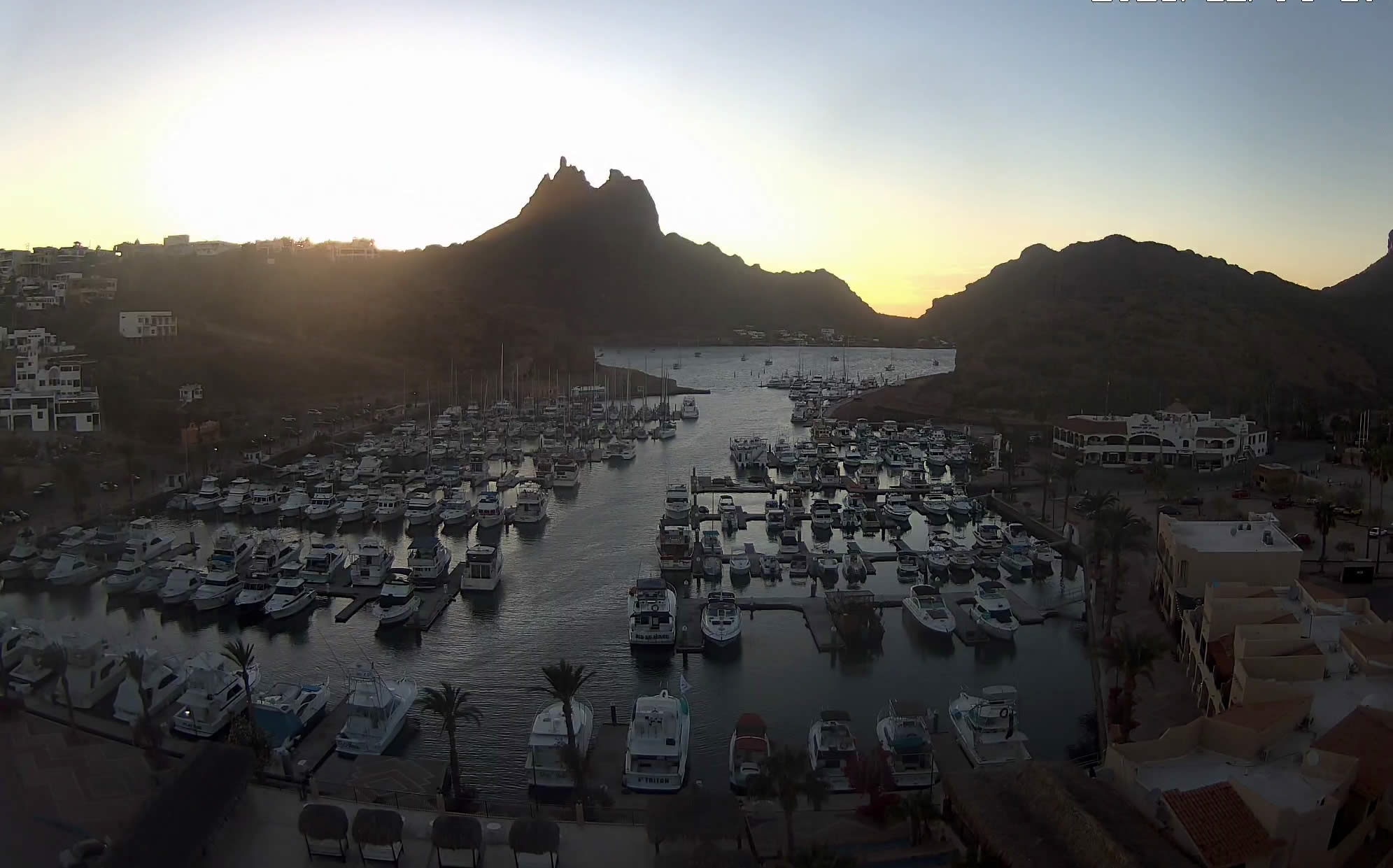 Puerto Vallarta
Fun day aboard El Matador today, with angler Ben and friends from Calif.
Good variety of fish, all live bait, flat falls jigging, light tackle gear, all day! El Matador… Manny Ocaranza
https://www.bdoutdoors.com/forums/threads/more-tuna-and-snappers.699029/
Guatemala
PHOTO

Guatemala Fishing @ Casa Vieja Lodge