Que Pasa
Several storms in a row have taken their toll on Baja. By all accounts, Mex 1, from above Guerrero Negro to Ensenada, have the usual wash-outs.
When the winds finally let up, the fishing on the Pacific side has been fair, and on the Sea of Cortez side, the winter winds are soon coming, and sea temps are cooling; so far, the one exception is around the tip.
Tijuana Bull Ring
Fair-to-good bonito fishing has been found in the flats under the birds, with schools popping up right outside the kelp line out to about 40 fathoms. Troll around with small feathers and plugs to locate a school and then throw small fin bait and small chrome jigs to load up on these 5- to 8-pound mini-tuna.
Coronado Islands
No report.
9 Mile Bank (Both Sides of the Border) / Coronado Canyon / 302 / 371 / 425
The 9-Mile Bank had a little better life today with some mixed skipjack and yellowfin moving back into the area. There are also scattered spots of yellowfin and skipjack, along with kelps holding some dorado and yellowtail, from inside the 302 down to the 371 and the 425.
The yellowfin have primarily been found on dolphin, especially pods that are acting right by jumping, splashing, and tail-slapping. Pay attention to the birds that are with the dolphin as they often mark the part of the pod that is holding yellowfin. Both trolling and shutting down, as well as dumping the bait have been effective for the yellowfin, and there have been lots of skipjack in the mix — on the dolphin as well.
The kelp paddies have been holding some 5- to 8-pound yellowtail and mixed-grade 5- to 15-pound dorado, and if you find the right one with good bait and deeper fish marks, you may be able to build a yellowfin bite with steady chumming. It may take a little while to get the tuna to bite, but once you get them going you can put together a decent score. 20-pound test and small 1# or 2# hooks have been getting bit the best, but once you get the tuna fired up you'll have better success landing the tuna on 25- or 30-pound gear.
Popotla
Called Charley and told 'em we should bang some Reds on Saturday morning when the tide was good, and the weather was right for a beach launch. I was there at 6:30a.m., Charley was there, but his 18-year-old helper wasn't. He called and showed up at 7:30 a.m.; probably would have caught more but can't complain…Anthony Motshagen
https://www.bdoutdoors.com/forums/threads/popotla-shuffle.678585/
Ensenada
Yellow fever! …Mara's Sportfishing Ensenada
San Quintin


On a last-minute trip to San Quintin, we lost about an hour due to road work on the 1 South of Ensenada. Otherwise, it was a smooth drive with a mild drizzle. …from Sergio.
Sadly, didn't get out in a panga; just fished from the dock at Old Mill. Reports from neighbors – bonito, skippies, and rock fish for days! Though it though it sounded solid.
Can anyone help identify this fish?…Sam
https://www.bdoutdoors.com/forums/threads/san-quintin-10-13-help-identifying-this-fish.701810/
Bahia Ascension
Look what I ran across this morning…Ross Zoerhof
Bahía de los Ángeles
First day was backside of Isla Smith for all of the 15- to 20-pound yellowtail we could crank up, along with a few gold-spotted bass. Second day we headed to Barnaby and caught more yellowtail, leopard grouper, huachinango … and for good measure, an October BOLA dorado! They were not jumping but when bringing up a yellowtail, they showed up to see what was going on. …Kenny
https://www.bdoutdoors.com/forums/threads/awesome-bola-fishing-with-joel-jr-10-5-10-6.701584/
Loreto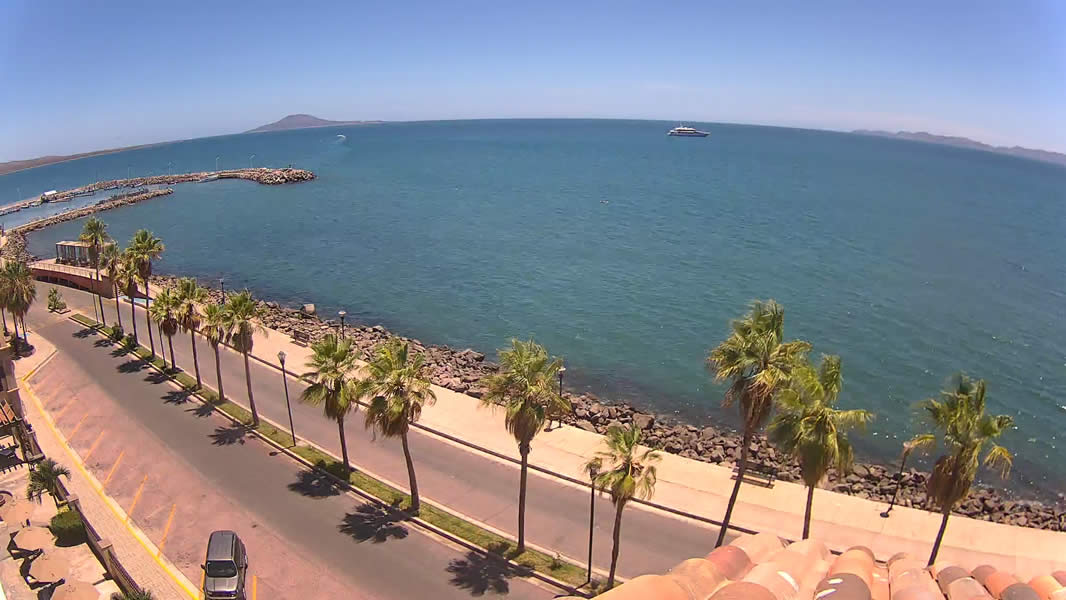 Our latest version of the late summer, tropical storm turned out to be not much more than wind and a few mixed sprinkles. That's a good thing but that leads to something I have been hearing. "We are due for a big one! It's been a few years since the last hurricane."
Next comes the pondering of when the last one actually came through and does anybody remember the name?
As far as the fish catching goes, most of the action has been close to town and to the north. From Coronado Island to Punta Colorado the catch continues to be a mixed bag.
Cabrilla and firecracker yellowtail have been the focus due to the weather with the offshore dorado having to wait at least until midweek.
Pargo and other assorted snapper have been hitting the live bait around the shallow-water rock piles and points along the coast. Boats trolling the hard bait are catching the cabrilla and crackers along the rocky coastline. Small roosters and green jacks can be found here, too.
No word on the big yellowtail out at Punta Lobo but the urges to search have been growing. A good combo would be yellowtail early with nearby dorado stalking at mid-morning…all around Carmen's north point.
Daytime temperatures are down to the middle 80s with cooler nights.
(For all of the bug lovers out there, the "annual" butterfly migration is happening. We have a medium-sized plain pale-yellow butterfly that seems to be traveling south. Their numbers aren't as big as a few years ago when they were thick as snowflakes…seasonal changes happen in the desert!)…Rick Hill
Leading up to storm Sergio, we were on dorado pretty well, along with billfish. Billfish we had four hookups and saw a total of seven in two days. Unfortunately, the hookups didn't last long as we were unable to keep those fish on; we were having a stretch of just bad luck and. There're tons of activity on the water despite water temperatures starting to decrease. Sergio came and went, mainly just bringing with it lots of wind to the area. …Outpost Charter Ricky Trevor
https://www.bdoutdoors.com/forums/threads/pre-and-post-sergio.701737/
Magdalena Bay

Upon their arrival on Tuesday, I suggested using one of the bigger boats rather than a panga.
Their reply: "We were commercial fisherman in Israel and a panga will work!"
As Thetis Bank is only 28 miles from the entrance to Lopez and San Carlos, 20 miles farther and a better ride than from Lopez, they were off. Day 1: Photos of six wahoo … all nice fish plus limits of school tuna as well.
https://www.bdoutdoors.com/forums/threads/hurricane-sergio-mag-bay-fishing.701550/
La Paz

MEXICAN MINUTE LA PAZ FISHING REPORT from Tailhunter Sportfishing for Week of Oct. 7-14, 2018.
WHALESHARK, MAG BAY AND PACIFIC CAMP SEASONS ARE HERE!
We've seen a few whalesharks making their way into the bay, and as soon as the latest
monitoring and individual counts become official, we will be given a green light to begin one of our favorite activities — swimming next to the largest fish in the whole world! Furthermore, we are determined to be the very best whale shark operators in town and our team of Marine Biologist guides will be happy to make your experiences both thrilling and educational…BACo
https://www.bdoutdoors.com/forums/threads/falling-into-fall-baco.701787/
East Cape
Another day, another wahoo. …Matt Clifton-Scorpion Sportfishing

Tuna galore and wahoo, too! …Anibal Van Wormer Resorts

Puerto Los Cabos
Weather patterns are feeling like fall; evening and early morning temperatures are cooling off to the 70-degree range while daytime highs are still reaching into the upper 80s. We are seeing greater numbers of anglers arriving. The next five-week period is the busiest season of the year! Hurricane Sergio which was heading west — nearly half-way to Hawaii — pulled a U-turn and rapidly returned to strike the central Baja region as a weakening tropical storm; but it still made quite a mess of the area which it did strike before continuing towards mainland Mexico. This happened on Friday morning. The Los Cabos area received some isolated rain showers early Friday, along with increased storm swells, followed by 20 mph wind gusts from the south,
Ocean temperatures were reaching into the upper 80s, we do expect that this has peaked after the long hot summer and now we will begin to see water temperatures cool off. Schooling sardina are still being found near the PLC Marina channel entrance; heavy charter pressure should soon have the fleet scrambling to maintain sufficient bait supplies.
This week the fleet concentrated most of its effort on the Iman to San Luis Banks where the yellowfin tuna were the main target species. We saw many smaller yellowfin tuna and white skipjack recently, with fish ranging from 5- to 15-pounds. The larger tuna over 70-pounds were still there but getting them to bite was more of a challenge. Drift-fishing while chumming with sardina and strips of squid continued to be the most productive option.
Only a few dorado and wahoo were seen, mainly on the same grounds as the tuna were found. No consistent bite for these species. Same for the bottom action. Strong currents continued, and this made it harder for anglers to fish the bottom structure. A mix of snapper, pargo, cabrilla, bonito, pompano and amberjack were caught, but there were more triggerfish than anything else.
Quite a few sailfish were found on these same fishing grounds, as these fish prefer the warmest of currents. A handful of black marlin, striped marlin and blue marlin were also reported, spread out and not in any significant numbers.
Closer to shore a few early seasons sierra were reported, as well as smaller-sized roosterfish, also in limited numbers.…Eric Brictson, Gordo Banks Pangas
Cabo San Lucas
Los Cabos Billfish Tournament began today with 52 teams and a pot of $640K. Looking at the live Catch Stat for the event, it was off to a slow start, with only a few billfish release early. By noon the action had picked up.
https://lcbt18.catchstat.com/?dom=lcb&loc=mainnav&lnk=live-scoring
Later this week, the Bisbee's Los Cabos Offshore begins with registration on Thursday and fishing both Friday and Saturday.
https://bisbees.catchstat.com/Default/Tournament/LiveScoring?TournamentID=73
Mainland Mexico
San Carlos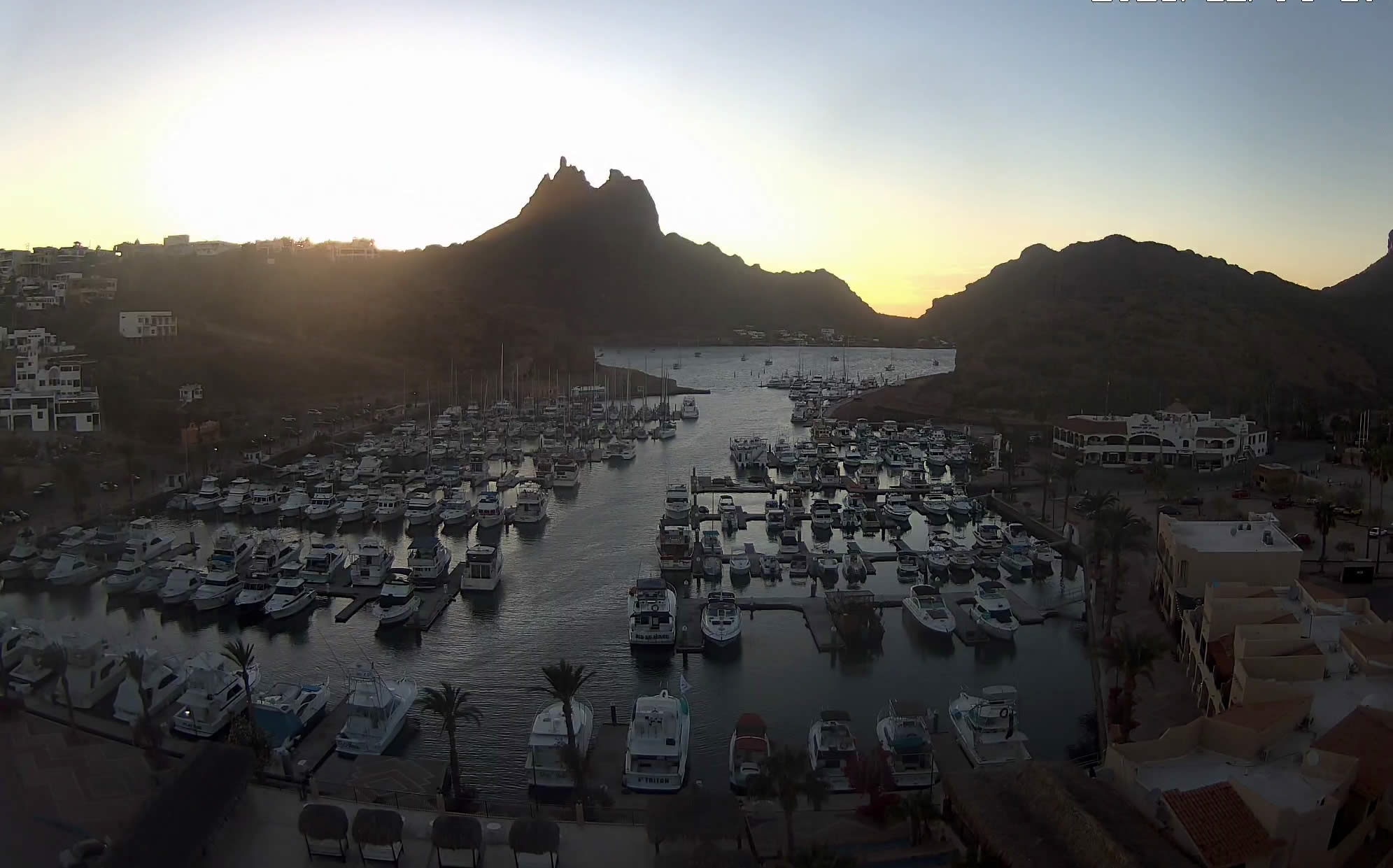 The last storm?
by Repsilon
I was in North Carolina for a couple of weeks and windy.com had Sergio predicted to hit during the tournament, but it took another week. Winter winds saved us from real damage, as well as with Rosa before. We did see some incredible winds, waves, and rain. There might be some good debris floating around out there soon. The dorado scene hasn't begun yet. Strangely, there are a lot of yellowtail and bonito to be caught on the jig. There were good marlin numbers before the storm and one good school of 40-pound tuna. The forecast has solid, moderate northwest winds in the forecast, with one more storm possible in a couple weeks.
Costa Rica
Rooster fish Release Tournament @ Crocodile Bay Resort
The Pan American Sportfishing Confederation, FECOP (Federacion Costarricense de Pesca), and USA Angling Predator Team invite you to the first ever Pan American Roosterfish Championship for four-person teams. This roosterfish release championship will be held at the 4 Star Crocodile Bay Resort on the tropical fjord Golfo Dulce in Puerto Jimenez, Costa Rica . All Pan American countries are invited to participate. This event will be part of the Pan American Sportfishing Confederation and will be an exciting competition for all the anglers from the Americas.
https://www.bdoutdoors.com/roosterfish-release-crocodile-bay/
Guatemala
Join the movement and Kick Plastic with us!
We are entering our third phase of the #KickPlastic Campaign this fall pioneered by Costa del Mar. Casa Vieja Lodge will become a plastic-free campus by eliminating all single-use plastic bottles both at the lodge, and aboard our 10-boat fleet...Casa Vieja