Que Pasa
Baja Norte
Coronado Islands
At the border and below, most anglers spent their time either slow-trolling Rapalas or X-Raps for the yellowtail that have not done the usual December disappearing act as sea temps continued to drop. Most YT that were caught were in the small- to medium-range not exceeding 15-pounds and mostly they were found in 'no man's land' between the Bull Ring and South Island. Some did venture down to the Rockpile and were rewarded with lingcod, sheepshead and other bottom rockfish, while a few more creative anglers trolled all the way down catching mostly bonito up to 5-pounds.
https://www.bdoutdoors.com/forums/threads/sea-shepherd-drone-shot-down.674446/
Tijuana Bull Ring
Some of the San Diego half-day boats ventured down along the beach as far as Imperial Beach just above the Bull Ring and found a few yellows and bonito on the surface, plus a good mix of nice reds, a few whitefish and a couple of big sheepshead, some lingcod and a few "keeper" halibut on the sandy bottom stretches.
Ensenada
Similar weather was found farther up the coast but again very few boats were taking advantage of the beautiful weather. There were a few boats trolling out in the bay catching the smaller bonito and green mackerel. Sadly, however, there weren't many yellows, white seabass or barracuda on which to throw those small mackerel.
With little or no current, setting up on the various pinnacles was a piece of cake and produced enough bottom fish to fill the sacks. Along the kelp line there were a few calico bass to cast plastics.
Also, the whales are now in the neighborhood and local charter trips are offering both morning and afternoon trips to see them up close.
Colonet
Yellowtail are biting on the big 7-X yoyo iron down in the 250- to 300-foot range on the Colonet High Spot. The fishing close by on the Ridge is excellent for big reds, some of which are pushing the 6- to 8-pound mark.
San Quintin

Fishing is great in San Quintin for taco meat. Great conditions — yellows outside and bottom fishing is good, too…Alex Rekrut
https://www.bdoutdoors.com/forums/threads/oldman-on-tree-fish.674524/
Gonzaga Bay

Fishing was, as expected, really slow mostly because the wind was stronger than the weather forecasted, and we couldn't troll near the rocks or cast lures; it wasn't until it was getting later, near 3 p.m., when the wind stopped blowing and the sun appeared for a short time; then the sun woke up the fish and they were hungry! We managed to get some during the last hours of daylight…Alex

https://www.bdoutdoors.com/forums/threads/one-last-cast-for-2017.674566/
Bahia Asunción

Ho! Ho! Ho! Happy Holidays to you all from Juan and Shari here at La Bufadora Inn.
Santa must have dropped a nice school of yellowtail off at our place as our holiday anglers have been enjoying getting easy limits of yellowtail right off our place.
Shellee & Billie gave locals lots of fish … we ate a bunch and they will be providing fish for their friends and family in Mount Shasta in the new year, too. Even the fish guts were gifted to our nephew who used them as bait in the lobster traps! Shari and Juan Arce
https://www.bdoutdoors.com/forums/threads/santa-brings-great-yellowtail-bite-to-bahia-asuncion.674428/
Loreto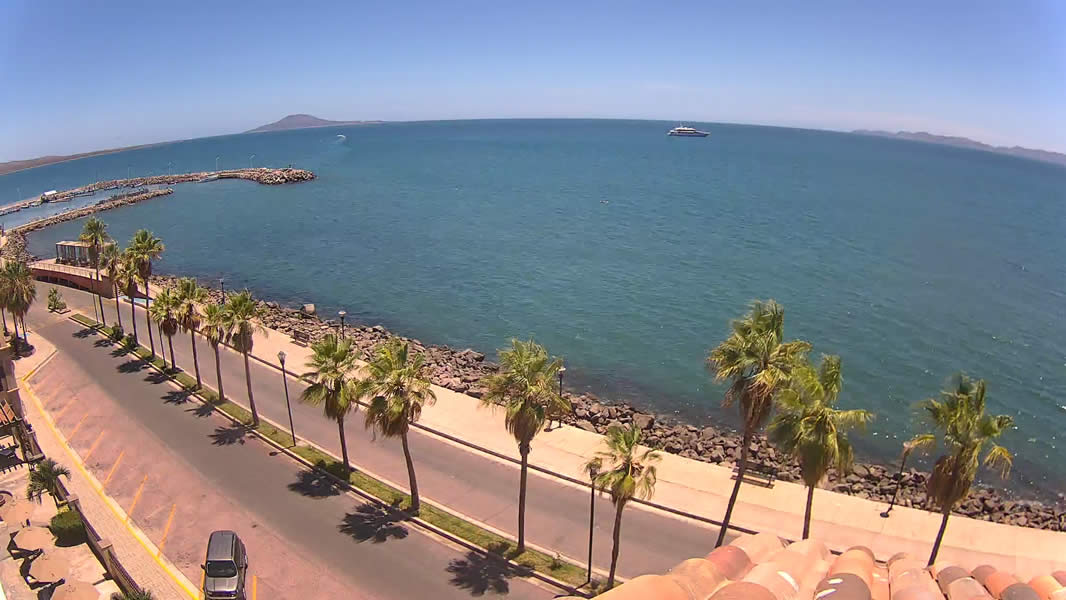 The year end and this new year just starting is all about yellowtail. Limits of firecrackers has been the rule for boats at Coronado Island. Those venturing north and south for bigger yellows have only been finding a handful of triggerfish. Nada north and nada south!
I love it when I get a report from our dive people. There is a different slant from scuba divers that are also fishermen. "The wind was zero but there was a big rolling current swell over a high spot. All the boats were riding and rolling on top with everybody and their grandmother catching fish…..and puking!" Merry Christmas and Happy New Year at Coronado Island! Perfect sized mackerel for bait and tons of sardinas in the water. The water is starting to cloud up and I spotted a blue whale spout off Agua Verde on Sunday.
Looks to be a good start of this year's water activities…Rick Hill
Magdalena Bay

Drew Kodl and Susan Duggan, with Captain Juan Cook, caught another golden palmetto plus many other species inside the bay!
La Paz

Because of the public pressure for change that now exists in La Paz, CONAPESCA is working closely with ROC. There is now daily intel about illegal fishing from fishermen who also now realize that CONAPESCA inspectors on ROC patrol boats are (for the first time in memory) fighting to stop illegal fishing.
The result of that synergy is why there were 11 boats confiscated in 2017.
https://www.bdoutdoors.com/glimmer-hope/
So, most of the fishing is closer to shore in the protected areas where we can get into some snapper, sierra, pargo, and cabrilla (seabass) as well as trigger fish. That way everyone has a good time and gets to pull on some fish; they even have some to take home. However, the bonus even in these areas close to shore is that we still have some dorado in the area (decent 10-to 15-pounders). There have also been reports of some yellowtail around, but all were broken off or it could have easily been something else big that took the anglers into the rocks and were busted off! Still encouraging! But, at least there's some action to be had.
The coming week doesn't look too bad. There are some winds in the forecast, but it should still be fishable! Happy New Year everyone! Jonathan and Jill
East Cape
Winter has been settling in as air temps bounce between a low of 59 and a high of 70-degrees, along with about the same 70+- degree sea temp.
This is the time of year that, depending on the weather, tin boats will outnumber cruisers and pangas from the local hotels heading out to fish on calm days.
Most of the action is close to shore with roosterfish, jacks and sierra being prime targets. There are a few dorado now but as the water gets cooler they will hightail it following the warmer currents southward toward the mainland.
When the cruisers do go out, they are still finding a few billfish along with yellowfin tuna being another possibility.
Then there are the days that the North Wind howls and the fisher folk become spectators as the wind surfers cavort across the wind-driven waves.
Puerto Los Cabos
There was a mix of cloud cover and still plenty of warm sunshine, up to 80 degrees; winds were far lighter recently, and ocean water temperatures ranged from 74 to 77-degrees. Besides finding a variety of sport fish, there were increased sightings of whales, and other sea life, including, turtles, manta rays, and sea lions.
Most productive fishing grounds ranged from Palmilla, to Punta Gorda and La Fortuna. Yellowfin tuna and dorado were the most common species, though the wahoo action also rebounded. Despite the winds not being as strong, there was still a swift current running, and this made it harder to do much bottom fishing, though for the anglers who did try drift fishing over shallower rocky reefs, there was some success for a variety of quality eating species, such as leopard grouper, yellow snapper, triggerfish, barred pargo, island jack and others.
The action for the larger grade of yellowfin tuna on the Gordo Banks again faded out and now the better bite for tuna is either off Palmilla or at La Fortuna, with Palmilla being a hot spot one day and maybe not so good the next; also, tons of black skipjack to deal with, which are mixed in with the yellowfin. There were decent-sized tuna in the 15- to 40-pound class found on La Fortuna, though the situation on these grounds was that there were a lot of aggressive and hungry sharks that were grabbing any hooked tuna that they could get a hold of, so more fish were being lost than landed.
Dorado were found throughout the inshore areas, most of them caught on sardina or caballito; sizes ranged up to 20-pounds.
Wahoo action came back to life off of Punta Gorda and Palmilla. The word now travels more quickly, and these elusive gamefish can become very spooky with the added pressure and even increasingly so with so many spear fishermen swimming around on the same fishing grounds. Best bet for hooking into the wahoo was by slow-trolling rigged bait such as chihuil or caballito; sizes ranged to over 40-pounds…Eric Brictson, Gordo Banks Pangas
Cabo San Lucas
Steve Brackmann of Huntington Beach fishing on the 40' Cabo Sport fisher charter boat
CALIENTE caught this 322 lb. yellowfin tuna on a live mackerel with 40 lb. mono after a 2.5 hour fight while casting to feeding striped marlin under some frigate birds up on the Finger Bank on December 30th.
The day started off with 7 striped marlin released after an epic day before with 37 striped marlin released for Steve and his buddy the day before.
Tackle used to catch the big yellowfin was a custom 7' Melton marlin caster paired with a Shimano Talica 20 with 40 lb. mono and 65 lb Braid backing.  8/0 light wire circle hook snelled to 3' of 80 lb. fluorocarbon connected to. 20' – 100 lb. wind-on…David  Brackmann Caliente Fishing
The fleet enjoyed good striped marlin for those targeting billfish. There was a strong dorado bite, though many were on the smallish side, dictating a 'release and wait' for the larger one to come along.
There were also a few wahoo for the patient anglers who busied themselves with a steady yellowfin tuna bite while they waited, and rounding out the catch were sierra (great for ceviche). Others found some roosterfish to catch and release. For the remainder of the anglers, bottom fish completed the day's take.
Cabo Climate: Daytime temps averaged 78.4-degrees, nights averaged 65.1-degrees and the humidity ratio averaged 64.4%. Mostly cloudy with scattered showers here and there.
Sea Conditions: Water temps are cooling down on both sides of the peninsula, starting at the Finger Bank on the Pacific side and southerly across the Golden Gate Bank, down across the Jaime Banks, out across the 1,000 Fathom Curve, around the tip of Cabo San Lucas and out to the 95 Fathom Spot, up the Sea of Cortez side to the 1150 Fathom Spot and across the Gorda Bank, all at 77 to 78-degrees. Sea surface breezes flowed mostly from the westerly directions changing to the southeast occasionally and averaging about 6.4 mph over calm waters. Los Frailes and above is cooling off rapidly and is now at 74 to 75-degrees.
Best Fishing Areas: The Golden Gate Bank was the hottest spot for the billfish; we had good reports of lots of feeders on the Bank chasing the green mackerel. The Herradura, Pozo Cota and Los Arcos were all reporting a few billfish, too, but not nearly as good as the Golden Gate Bank area.
Best Bait/Lures: While lots of fish were at the Golden Gate Bank, the marlin were very finicky biters and even changing to lighter leaders and mackerel for bait, it was still a stubborn bite with short biters that fell off quickly.
Live Bait Supply: Good caballito supply for the anglers at the $3.00 per bait rate. Plenty of bait available on top of the Golden Gate Bank that worked best for the billfish there on the high spot…Larry Edwards, Cortez Charters