I would like to join with others in expressing my outrage at the tragic news of the recent homicides in Bahia de Los Angeles. We all know crime can happen anywhere – even in welcoming, crime-free communities. Hopefully, the perpetrators of this horrible crime will be apprehended quickly, and peace and calm can be restored. My sympathy goes out to the families and friends of both Jo Anne Butler and Ray Ball.
Que Pasa

Tropical Storm? One down and here comes "Bud" with cranky weather and high surf on the Pacific side.
Farther south, the epic striper bite which can be found around the tip and up in the Sea of Cortez all the way to East Cape might be interrupted as the by the latest "Tropical Storm."
http://www.bajainsider.com/weather/tropical-storm-bud-takes-aim-cabo-san-lucas
Tijuana Bull Ring
Little pressure as most boats opted for further offshore.
Coronado Islands
The yellowtail bite today was much slower around the Islands, but there are still good signs of fish around, and it wasn't completely dead. The morning got off to a pretty slow start, but in the afternoon, conditions turned around, and the bite tried to come together. It just never really got with the program as it had for the last several days.
The pattern still hasn't changed all that much. The weather side of South Island and into the Middle Grounds is an excellent zone to work, with lots of 5- to 12-pound yellows cruising up and down the Island. The Lighthouse is also holding good volume. The sports boats have been dumping lots of chum to get the big scores, but you can do just fine by slow-trolling and fly-lining baits when you get bit on the troll. There are also lots of barracuda, bass, and bonito biting around the Ribbon Kelp, with all three species biting surface iron as well.
There isn't much happening along the coast from the border t
o Salsipuedes as the water is very green on the inside here. Best to stick to the Islands for now.
There have been a couple of ways to catch the yellows lately. The first is to chase down bird schools in class "run 'n gun" style and throw surface iron or flylined sardines. You'll need to pay close attention to the birds to be ready to slide in as soon as they come together over a school, as you may only get one or two casts before the fish move on.
The second way has been to anchor up and set a chum line when the current is moving okay. This has been most productive method around the west side of the Middle Grounds and the weather side of South Island and has accounted for some great scores, but you run the risk of major sea lion trouble. Finally, you can also troll Rapalas or slow-troll sardines around the Islands, but again you may get covered up in sea lions before too long if you are slow-trolling.
PM Update: Hooked Up Boat Club member Nick got on them at the Islands today. Despite the slower fishing, Nick managed four good yellowtail. He got three about a half-mile south of South Island and one more on the west side of South Island. The fish were a mix of yo-yo and sardine fish all coming off bird schools. They also got some slug calicos (all released) and a bunch of barracuda to fill the down time…FishDope.com
San Salvador Knoll / East Butterfly
The seas were up quite a bit from yesterday morning; fewer boats looked at this area a result. Conditions should improve over the next couple days, although we may see some south eddy wind in the morning.
The San Salvador Knoll is now the center of focus for this area of mixed grade 20- to over 100-pound bluefin.
The bluefin are on the clean inside of a finger of green water that has been moving west for the last couple of days. The green finger now runs through the East Butterfly, whereas yesterday it was on the SSK. Be ready to continue to the west if you get to your starting area tomorrow and don't see any signal of breezers, meter marks, or bird life.
There is a mix of 20-50-pound tuna here along with some spots of the bigger 100-180-pound stuff popping up. The smaller tuna typically respond to sports boat chum better, but the bigger fish are more willing to eat a yummy flyer off a kite for private boats.
Try trolling small jet heads or Rapalas/Halcos for the smaller fish, but set them way, way back outside your prop wash since the bluefin are usually very boat shy and don't like all the noise and bubbles. There haven't been many opportunities to try surface iron or poppers this season, but if you get on a spot of fish crashing on bait at the surface, this may be a good time to give it a try…FishDope.com
There are also some kelps holding big schools of small yellowtail in the area. Most of these are the 3- to 10-pound range and are not biting, but if you find the right kelp, you might be able to pick off a couple. Be willing to work up to 5 to 10 "clicks" (minutes of latitude or longitude) around these numbers, as the bluefin may show anywhere inside this general area…FishDope.com
Tuna Hole to the 380
No word from down here recently. The fish are still around, but the bite has slowed down. Combined with the local bluefin showing better, fewer boats are now making the run…FishDope.com
Ensenada
There are reports large schools of yellowtail mixed with bonito chasing bait balls of anchovy about three miles west of the Ensenada gas plant north of El Bajo and San Miguel Reef. The yellows are in the 6- to 15-pound class and are pretty boat shy, so the best method has been to run 'n gun on schools of fish at the surface and shut your engine off to slide in with a surface iron. FishDope.com
San Quintin
240 Spot: Water temp 54.cold. Fished at the 15 and got some great whitefish on light gear, no sign of red crab. Alex Rekrut
https://www.bdoutdoors.com/forums/threads/san-quintin-fresh-report.689866/#post-4596449
Bahia de Los Angeles
Had a great trip down catching lots of yellows at south side edges of the big island on a yo-yo and a smattering of surface iron and saw a cool whale shark there, too. We had excellent cabrilla and small grouper fishing as well, against the rip-rap edges of the inside islands. The only bummer was a massive red tide that stretched all the way to La Guardia, but fish even yellows didn't seem to care. …James Toth
https://www.bdoutdoors.com/forums/threads/bahia-report-for-june-2-9.690824/
Gonzaga
Gonzaga Bay questions "haul and launch."
https://www.bdoutdoors.com/forums/threads/gonzaga-bay-questions-haul-and-launch.690623/
La Bocana

Almost time …
Loreto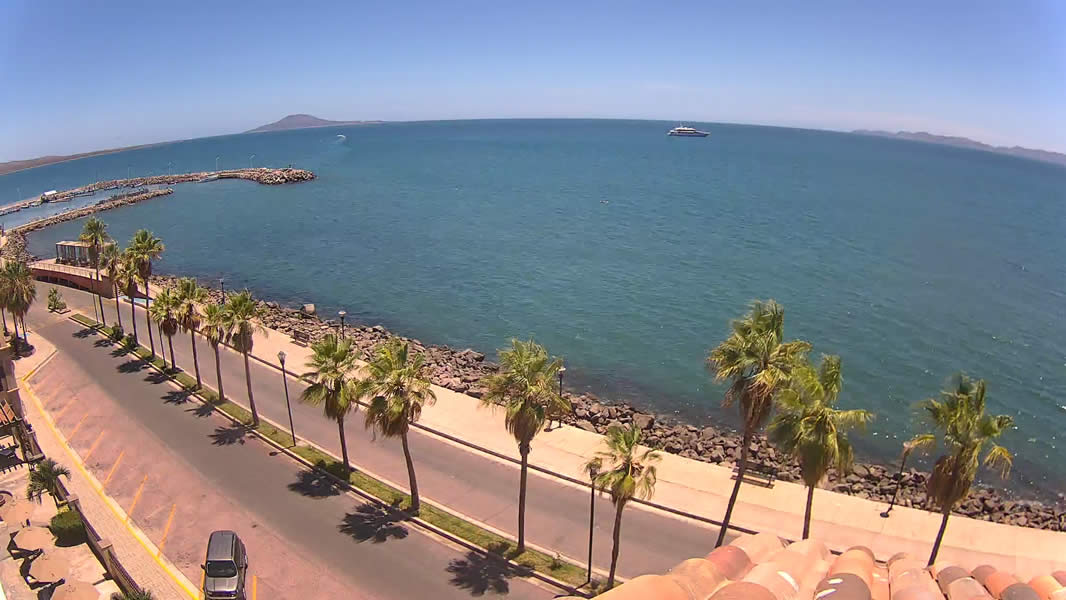 We've been sitting around with a bunch of yellowtail discussing how much warmer the water needs to get before the seasonal dorado invaders arrive.
We are right at the turn-over point with huge patches
of sargasso ready to float off and make welcome mats. To make things more attractive, sardina schools/bait balls are still in big numbers all around the islands.
Lots of boats out fishing for yellowtail and bottom fish this weekend and nobody came back with surprises.
Down south the boats out of Escondido have been getting skunked more days than not.
The air temperatures have been running mid-90's all week long, and the sun makes it feel like 160-degrees.
I have some friends zooming in this coming weekend to do a few days of hardcore fishing, and I am hoping that there will be something other than 'tails to shoot…Rick Hill, Pinchy Sportfishing
Saturday and Sunday, we had clients that wanted to get dorado, we left Puerto Escondido early in the morning both days hoping to fulfill their wish. We were on a direct mission to find dorado. We trolled feathers as we looked for any possible sign that would lead us to the dorado. We were getting into water temps ranging from 80-89º in the warmest spots, we were seeing more flying fish than in previous days, so we were sure it would be a good day. We searched long and hard both days. We finally started to find small pieces of kelp (sargasso) which led us to very large patties, yesterday we found the dorado!! Unfortunately, we were not lucky enough to get the bite. Today we were back on some more patties as well, but the dorado weren't home. The anticipation is killing us because it's going to be any day until we are landing them…Cast N Reel Sportfishing
La Paz
MEXICAN MINUTE LA PAZ FISHING REPORT from TAILHUNTER SPORTFISHING for Week of June 3-10, 2018
East Cape

After two days, the Roy Clark Billfish Tournament landed 78 marlin among 12 boats! Incredible fishing on the East Cape!!! Van Wormer Resorts
Another wahoo brought to you courtesy of Rapala X-rap Magnum… Scorpion Sportfishing
Rancho Leonero is now an Official IGFA Certified Weigh Station.
We're seeing the best bait in years with lots and lots of sardina available for sale. These are larger – more attractive – bait than the size you get in California.
https://www.bdoutdoors.com/forums/threads/rancho-leonero-is-now-an-official-igfa-certified-weigh-station.690820/
Puerto Los Cabos

The tropical storm season has arrived!
This week started off with winds out of the south pushing back in the cooler Pacific currents in the direction of San Jose del Cabo and to Los Frailes. Inshore water turned greenish and cooled off into the low-70's, which in turn shut down most of the inshore and shallow water structure fishing, though outside of the Iman Bank and to the north, water temperatures were warmer, in the 74- to 76-degree range and cleaner.
On the Desteladera Bank is where the best action was found; huge concentrations of baitfish, including sardineta, mackerel, chihuil, skipjack, and bolito were found.
This in turn made for outstanding striped marlin action. Many charters accounted for three, four or more billfish per morning. Sizes of these fish were impressive, not all the smaller-sized striped marlin we were becoming more used to seeing. Sportfishing fleets were arriving from all directions to get in on this frenzy.
The yellowfin tuna action faded out completely as the ocean currents changed — same with the dorado, very few of these fish were seen. Not much going on presently except the marlin action. Strong currents made it tougher to target bottom species, though there was some sporadic success found for the anglers who did target the bottom structure; most common species were yellow snapper, leopard grouper, surgeon fish, barred pargo, triggerfish, with a few amberjack and pompano also encountered.
With surf action now heavy, also cooler green water covering the first couple miles inshore, this has made inshore action come to a standstill. We are still seeing large schools of mullet, particularly now inside of the marina, so we do expect to see some of the larger roosterfish, dogtooth snapper, and amberjack to arrive once conditions settle down. So far, the roosterfish season has gotten off to a slow start, spotty action and not as many large-size fish as we would normally expect to see, it is still early in the month, so a lot can change in a matter of a week or two this time of year…Eric Brictson
Cabo San Lucas
Numbers at a glance: Billfish 67%, Tuna 12%, Dorado 3%, other 26%.
Overall catch success rates are still high, just as last week, but the amount of species caught has shifted once again. As cooler water temperatures set in, we saw dorado numbers drop from almost twenty caught last week, to only two this week. Marlin numbers have still remained very strong, with 113 striped marlin caught and released in this week alone. Crews are still going to the East Cape, to find them though.
LOCATION: Destiladeras, Old Lighthouse, Punta Gorda.
WEATHER CONDITIONS: Sunny, calm, but wind on Pacific side at times.AVERAGE WATER TEMP: Depending on location, low temps ranged from 69 to 75 F, and higher temps ranged from 76 to 86 F
BEST LURES: Caballito, sardines, mackerel, cedar plugs, feathers
Pelagic Summer Slam 2018: 1st place named with 25 marlin caught!
We have the inside scoop on this year's Pelagic Triple Crown of Fishing — Cabo Summer Slam Tournament.
This year's Pelagic Tournament took place on June 8th and 9th, with over 30 teams competing for cash and awards estimated to well over $200,000.  This is a billfish release tournament, with tuna, dorado, and wahoo taken to the scales to determine the winner.
This year's unofficial results put Team Tejas, a beautiful 39' Yellowfin, owned by Mike Darden, from Texas, in the number one spot. The team raised an astounding  25 marlin over the two days of the tournament, with Captain "Conejo" at the helm.
Speaking to Captain Conejo today, he said they used live bait to get the staggering results, and went to the East Cape, where the striped marlin bite has been thriving for the past couple of weeks.
The number two spot was taken by the Expedition, which caught a total of 15 striped marlin, and Go Deeper took third with 14.
Our very own Tag Team, a 72' Viking, made it's tournament debut and placed 5th with 11 striped marlin caught. A great job by this new addition to the Pisces Fleet, which we expect will be turning heads in tournaments going forward. This 72' Viking will be available for charter very soon, along with little brother 37' Viking Billfish, Tag Team III.
We estimate, Team Tejas to take a pot of over $100,000 dollars; with official numbers to confirm this coming in later on tonight at the awards dinner.
In the yellowfin tuna category, Feelin Azul weighed a 66.5-pound tuna for 1st place, with Sneak Attack and Dream Maker, taking 2nd and 3rd.
The only dorado weighed was by Vivianas, a small but might 12.7-pound, which will give them 1st place.
As for wahoo, Team Salt N' Sweet weighed in a 26.1 pounder, which was also the only wahoo caught.
Tracy Ehrenberg, Pisces Sportfishing
Today's largest!!! 54.5-pound yellowfin tuna. Congratulations to Jason Gonzales and Gustavo Trejo from San Francisco, California, fishing on the Dream Catcher with Captain Oscar and Francisco.
Mainland Mexico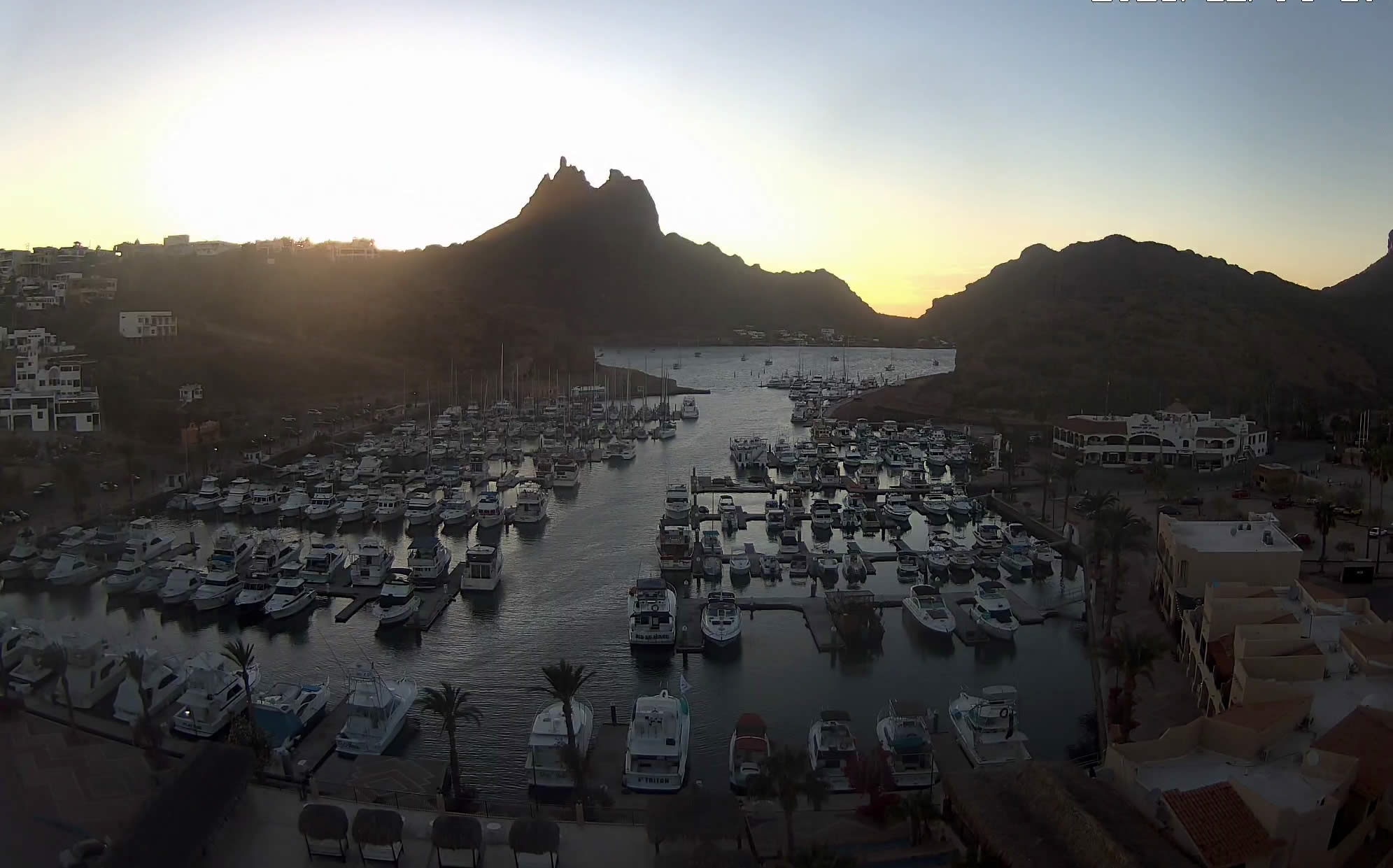 Headed to San Carlos in June for the first time. I have fished East Cape, Loreto, Cabo — all Baja. I'm hearing San Carlos is a bit fishy, though not as fishy as East Cape, or is that wrong? Any advice and/or reports would be greatly appreciated!
https://www.bdoutdoors.com/forums/threads/fishing-in-san-carlos-6-15-6-22.685975/