Que Pasa
How fast do you lock up with Circle hooks??
Fly Navarro has fished billfish and more all around the globe.  Watch him explain his techniques for a perfect circle hook hookset every time when trolling and pitch baiting with dropback baits.
https://www.bdoutdoors.com/circle-hook-hookset-fly-zone/
Here's a circle hook rigging tip from BD.
Tijuana Bull Ring
The offshore area is giving up fair numbers of mostly small halibut and sand bass with a chance for a random yellowtail. You might also pull up the odd sheepshead, sculpin or lingcod although most of the lings lately have been small…fishdope.com
Coronado Islands
If you are yearning for some bottom fish action like the good old days, head north from North Island. Right now, anglers targeting the bottom are catching some very nice reds along with big bocaccio on sardines and with an occasional lingcod to add to the mix.
There hasn't been much sign of yellowtail. A few were found on the sonar near Pukey Point that have refused to bite. However, there were some yellows located at the north end of South Island and these fish did respond and bit the sardine.
As many ocean whitefish as you want can be found all around the islands. Birds are schooling up above on the red crabs at the north east part of South Island in the morning. Metered schools of yellowtail are in about 150-feet of water beneath them, but they would only bite live-lined sardines. Although six were hooked, only a couple were landed. Weather is still a factor, but that will resolve itself soon.
As a side note, the leeward side of the South Island has about 15 tuna pens tied up so use caution if you arrive in the dark.
The Mexican Navy is checking boats on a regular basis for Vessel Temporary Import Permits, FMMs and Valid Country of Residence Passport for each person on the boat (you can't purchase the FMM (Tourist Card) without a passport anyway).
Required permits are listed on the CONAPESCA website for fishing within 12 miles of land including the islands. The permits can be purchased through their website…fishdope.com
Ensenada
The few boats venturing out found sloppy conditions with plenty of wind. Surprisingly, they did locate and catch yellowtail to 15-pounds, bonito up to 8-pounds and 2 reds even though they had to return earlier than normal. They added that the fish were just north of San Miguel Reef where they also metered and pulled in the biggest yellow at Todos Santos Island. All fish were caught on 6x Jr size lures. Once the weather settles down, fishing should be worthwhile…fishdope.com
Colonet
While there are no reports of yellowtail on the high spot, there is excellent fishing for reds in the 4- to 6-pound class. Weather is also a factor here.
Farther offshore on the Bumps (SW of Colonet) – 130 miles from Point Loma, a couple of boats traveling up the coast worked a 10-mile block with 63.5- to 64-degree clean water and schools of 40-to 60-pound bluefin and schools of 150- to 200-pound+ bluefin. They straight-lined through on up the line and scored on a few fish up to 35-pounds…fishdope.com
Camalu

We entered Baja at Tecate to Camalu with good roads. We fished for various bottom fish using squid and ended with a full box both days. Water temp in the morning was 54 and later warned up to 58.
https://www.bdoutdoors.com/forums/threads/camalu-fishing-report-3-18-and-19.680489/
San Quintin

Pablo and friends, visiting from San Francisco, Calif., found the bird action was heavy and there were puddling bait schools. The first few casts produced hookups but only Pablo managed to get one in the boat with lots of bonito and barracuda as well. Wind came up heavy this afternoon which has been common recently…Captain Kelly Catian
Northern Sea of Cortez
It had been too long since I had visited the Enchanted Islands so in January I started to
make a plan. Plans were messed up from the start with lack of availability at Alfonsina's Hotel and then storms bearing down on us. Being no stranger to camping I decided to brave the elements with my buddy Drew at El Campo Papa Fernandez. Had to leave before snow was predicted on the Hwy 8. In spite of wind and cooler than normal weather the Sea Hag managed to bring us to some biting fish.
Cabrilla, leopard grouper, yellows were all biting, not necessarily in abundance but available.
First day, fished Bufeo for some cabrilla first cast and almost back to back but the big one that rocked us also evaded being speared and broke us off. I just purchased 4 of those lures off Ebay for next trip, not saying. One leopard grouper was not so fortunate and ate a cast rapala and ended up in the boat..David Mcgyve
https://www.bdoutdoors.com/forums/threads/baja-days-alas.680374/
Gonzaga Bay was the hotspot for Dennis Quesnel, Leeland Lecher and Lou Rowlings fishing with Captain Juan Cook. They found a weather window and managed to fish five days in a row. In addition to slick conditions, they were entertained by easy-to-spot killer whales cavorting on the surface.
They were catching orange mouth corvina from 1- to 6-pounds on nearly every drop after they located the school, plus a consistent yellowtail bite in the 4- to 14-pound range.
Adding to their catch list were golden spotted bass and a huge gulf grouper weighing 130-pounds…Captain Juan Cook
Bahía Asunción
No report.
Loreto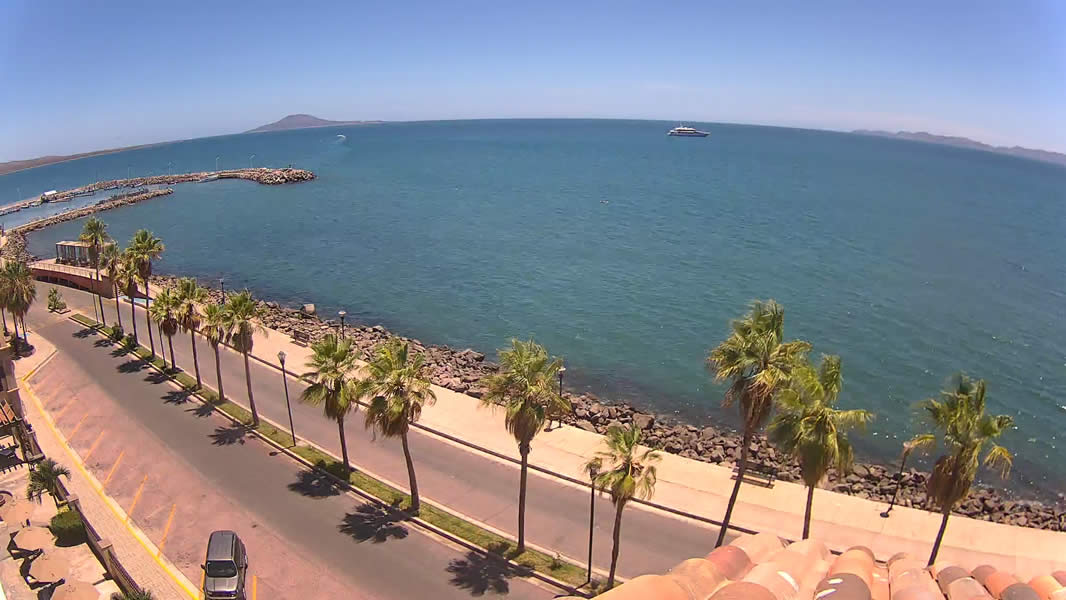 The 'tails are starting to make an appearance in some welcomed new spots. North of Arroyo Blanco and east of Tinturera are productive yellowtail spots that are more of a springtime destination than a year 'round high spot.
A few boats got near limits on 20-pound class yellowtail — definitely a good feat in this neighborhood! This is one spot where you could be losing half your hook ups to the rocks, courtesy of smart, strong fish.
The standard high spots east and north of the marina are still a slow pick on most days. La Cholla, Punto Lobo and Candeleros are the standards but haven't turned on in at least a month.
Down south Catalana Island is still the focus for the Escondido based boats with a good mix of yellowtail and a few cabrilla at both the north and south points. I always seem to get exciting and excited reports from our scuba clients that always touch on the fishing scene; "The birds were crashing and diving into a school of sardina off Monsarret Island this afternoon and stirring everything into a frenzy where there were not only yellowtail but both a pod of dolphin and a humpback whale!"
Always a surprise or two whenever you cruise on the ocean. Mackerel and sardina for bait with most  days having a good supply available from the bait sellers.
The whale watching crowd is thinning out as the Easter/Spring Break beach crowds are coming in by the carloads.
When the whales have also left the area, it will be the sign that the water has changed and the serious fishing will start. Smokin' drags are just around the corner…Rick Hill, Pinchy Sportfishing
La Paz
MEXICAN MINUTE LA PAZ FISHING REPORT from TAILHUNTER SPORTFISHING for Week of March 18-25, 2019
East Cape

Mom had good luck as always and everyone enjoyed a beautiful day on the Sea of Cortez…El Regalo Sportfishing.
It isn't often we can say it, but anglers targeting billfish are almost guaranteed at least one release per day. Yellowfin tuna and dorado are creating what we might call a late-March Grand Slam.
There continues to be skipjack almost everywhere. Inshore fishing has been good with plenty of sierra and roosters along most of the beaches.
https://www.bdoutdoors.com/forums/threads/an-amazing-early-season-bite.680742/
A picture is worth a 1,000 words "yellowfin tuna in MARCH" https://vanwormerresorts.com/
Puerto Los Cabos

Ocean water temperature is now ranging from 70- to 74-degrees, with the warmer currents being in the direction of San Jose del Cabo and to the north.
Sardina were being found schooling along the rocky shoreline near San Luis and continue to be the main bait source for the all-around fishery. Some anglers were trying strips of squid with varying success for the yellowfin tuna. Other options included using sabikis, trolling with rigged ballyhoo, as well as finding bait concentrations offshore mainly being sardineta and chihuil with most of that bait action being concentrated near the Gordo Banks. Recently the pelagic red crabs were found drifting to the surface, so we are optimistic that this will open up a bite for the red snapper.
Yellowfin tuna in the 20- to 50-pound class continue to be found in good-sized schools on the La Fortuna Bank, inside of Iman;
these fish have proved very finicky now and are coming to the surface to feed but trying to get one of the yellowfin to bite the baited hook has been a different story. Light leaders of 20# to 30# were needed, often resulting in broken lines once a fish was hooked. Other factors were aggressive sea lions waiting for their chance at an easy meal. On some days more tuna were hooked up early in the morning, while on others there were more chances later in the day. Fortunate anglers caught up to three fish, while others were doing well to land one.
These same grounds produced limited action off the bottom for yellow snapper, bonito, leopard grouper and an occasional amberjack. Dorado were still being encountered on these same grounds, though the numbers were way down. Inshore trolling produced limited action … a few early season roosterfish to 15-pounds and a handful of sierra.
The highlight recently would have to be the increased activity of striped marlin off San Jose del Cabo — most of these fish were being found anywhere from two to eight miles from shore, striking on trolled lures, sardina, ballyhoo, chihuil and sardineta. Many stripers of 80- to 120-pounds are being hooked, as many finning fish were also being spotted and they were eager to bite any bait.
Not much going on with the wahoo bite which has briefly started up off Punta Gorda, though the spear fishing fleets certainly caught more than their share before spooking the schools out of the area…Eric Brictson, Gordo Banks Pangas
Cabo San Lucas
Numbers at a glance: Billfish 55%, Tuna 14%, Dorado 2%, other 25%.
This week, in good ol' Pisces' Rebecca, anglers and crew caught the most marlin out of any other boat in the fleet with 16 striped marlin caught and released total.
Their luckiest day was March 21st, when anglers Kristine, Mike and Morgan Farley from Colorado, caught and released 7 striped marlin ranging form 120 to 160-pounds each, out at Punta Gorda on mackerel bait. The next day wasn't too shabby either, with 5 striped marlin caught and released, this time by anglers from North Carolina, and fish ranging from 120 to 140-pounds each. Again, the marlin were landed at Punta Gorda on mackerel bait.
Pisces 42ft Hot Rod also did very well this week, keeping things consistent and averaging from 1 to 3 marlin daily.  For example, anglers Carl Cuccio, William Mitchell and William Robinson, caught themselves 1 marlin each, totaling 3 for the day, with each weighing about 130, 140 and 150-pounds and all released. These too, were caught at Punta Gorda on mackerel. The next day Punta Gorda paid off  again, with 2 striped marlin caught and released on mackerel bait for angler from
Formerly named Tag Team, the 61ft Viking, now named Pour Decisions, demonstrated that whatever the name, they're still called "fish catchers" for a reason. Captain Nayo Winkler had luck on both their outings this week, with 2 striped marlin caught on one of the days, out at the 11:50 Spot by Stan Gribble, Paty Alvarez, Miriam Martin and Kevin Wilson of Alabama. The marlin were caught on mackerel, released, and weighed about 120-pounds.
For tuna this week, the Pisces 35ft Knot Workin' did well to catch 14 yellowfin ranging from 8 to 14-pounds on cedar plugs, 8 miles off of the Old Lighthouse. Anglers were Lorne Polger and Monica Diaz Rivera from Cabo.
As for other other fish, the Pisces 28ft Adriana was the only boat to catch dorado this week, and others, like the Pisces 38ft BajaMark, had many fun smaller game catches. Anglers, the Tibbits and Huxold families, caught 3 sierra of about 5-pounds each, 1 grouper, 10 red snapper, and triggerfish by chumming close to La Lobera.
The Pisces 31ft La Brisa also did very well, as anglers Jonathan and Lisa Romberg had their hands full with their catch: 2 pompano, 3 red snapper, 1 skipjack, 28 triggerfish and one very impressive 45-pound yellowtail total. Fish were caught out at La Palmita area.
Pisces boats caught a total of 369 fish this week, with 61 being marlin, 1 dorado, 36 tuna and 271 other small game species. All catch limits respected.
LOCATION: Punta Gorda, 11:50 Spot, Pacific side closer to shore at various spots.
WEATHER CONDITIONS: Calm seas, clear skies – some wind on scattered days.
AVERAGE WATER TEMP: 70 – 74 F
BEST LURES: Mackerel bait, chum