Cabo San Lucas is in hot water reflected by the recent slow down in catches both offshore and inshore. Up inside of the Sea of Cortez, yellowfin tuna to 100-pounds are topping this week's most caught list; wahoo and dorado, though spread out, are still featured in many reports from the tip of the peninsula all the way up to Bahia de Los Angeles.
On the Pacific side, later summer action includes dorado, yellowfin and an occasional striped marlin for the offshore crowd, while inshore, anglers are enjoying excellent yellowtail and calico action.
Que Pasa
Pisces Sportfishing is celebrating its 40th Anniversary this weekend! There will be a drawing for a two-night stay at one of the Pisces properties, Harmony; a round trip flight to Cabo San Lucas for two; and a day of fishing on their brand-new 37-foot Viking. Just enter on their Instagram or Facebook page before September 15 for the giveaway prize and follow the simple instructions on their post. Go to Pisces Sportfishing.com for details.
Tijuana Bull Ring
No report.
Coronado Islands
The Islands are currently your very best bet to score yellowtail and there is a decent shot at scoring a 15- to 20-pound bluefin as well.
The best locations for yellowtail the have been Pukey Point and the Key Hole on the weather side of North Island, the Flats to the east of North Island, the Middle Grounds, the Gun Site, Genoa Kelp, Ribbon Kelp, Lighthouse Kelp, Bull Kelp, 5 Minute Kelp, South Kelp and SKR.
The yellows at Pukey and the Flats have often been deep with the dropper loop or the yoyo iron working best, followed by the fly-lined sardine or mackerel once you get some chum in the water.
The Middle Grounds has the yellows running up and down the ridge. They are biting the fly-lined bait but watch that sonar. If you see them swim by deep drop a yoyo iron on them quickly.
To the south of here, it is mainly fly-lined sardine and/or mackerel or slow trolling the same bait.
The bluefin have mainly been in the south. Ribbon Kelp, Bull Kelp, 5 Minute Kelp and SKR have all seen decent bluefin action this past week.
The key to the bluefin bite is using 15- to 20-pound fluorocarbon. You will also want to use a small hook and the best, hottest sardine or mackerel you can find. Keep a good steady chum line going as tuna love the chum.
Offshore
Lower 9 / Coronado Canyon / 226-302 / 371
Pretty much the same deal as the area due north in U.S. waters — very hit and miss dorado fishing. Some get lucky and find a kelp holding dorado, but many cannot find any kelp with fish on them.
One thing different is the chance of finding mixed yellowfin and skipjack jig stops. Again, very hit and miss but a few are happening. If that stuff to the south ever decides to move, some of it will surely come through this area. It's hit and miss with some guys getting lucky and finding a good kelp or two holding dorado. That said, many boats are seeing kelp and catching nothing…fishdope.com
Below the 371 / 425 to the Upper Hidden Bank
Something new and exciting is happening in this area … 40- to 60-pound BIGEYES! Not a lot of them yet. So far just a sample, but we haven't seen them in many years.
This is the zone where 95% of all the yellowfin are coming from and mixed in with the yellowfin are large numbers of skipjack.
Some boats started calling in around 10-a.m. with "Wide open yellowfin and skipjack! Limits for all."
By early afternoon lots of boats had called in with full limits of yellowfin. Both are jumping on the troll jigs well. Most trolling stops are being followed up with 10- to 50-bait fish.
Dorado numbers seem to be on the rise. Some are coming on open water jig stops, and some are coming off kelp.
Kelps are few and far between, but most found in this area are holding a few dorado and very likely yellowfin and skipjack, too. …fishdope.com
Ensenada

Limits, or close to, are the norm in spite of windy conditions… Sammy Susarrey Amador
San Quintin
Sunday. after we caught 10 to 15 yellows, we decided to fish for reds. On the way, we saw a huge school of dolphin. We set the trollers out, (minus mine); one had a cedar plug, the other xrap 30 mac. Several minutes go by and the xrap outfit starts screaming. Then the cedar plug goes off. We thought we were gonna' pull up a couple of bones, but both had yellowfin; we brought them to the boat and in the boat — now we have a BLOODY DECK. We kept trolling for a little while longer, got a couple of bones, so we called it a day. We had a blast this weekend and I'm glad I went… Derek
https://www.bdoutdoors.com/forums/threads/san-quintin-9-1-2-yellowfins.698547/
La Bocana
Later summer bite arrives on time…Juanchy
Cedros Island
Bahia de Los Angeles
It's hot and summertime is in full swing!
https://www.bdoutdoors.com/forums/threads/great-fishing-trio-at-bola-aug-18-19.697424/
Loreto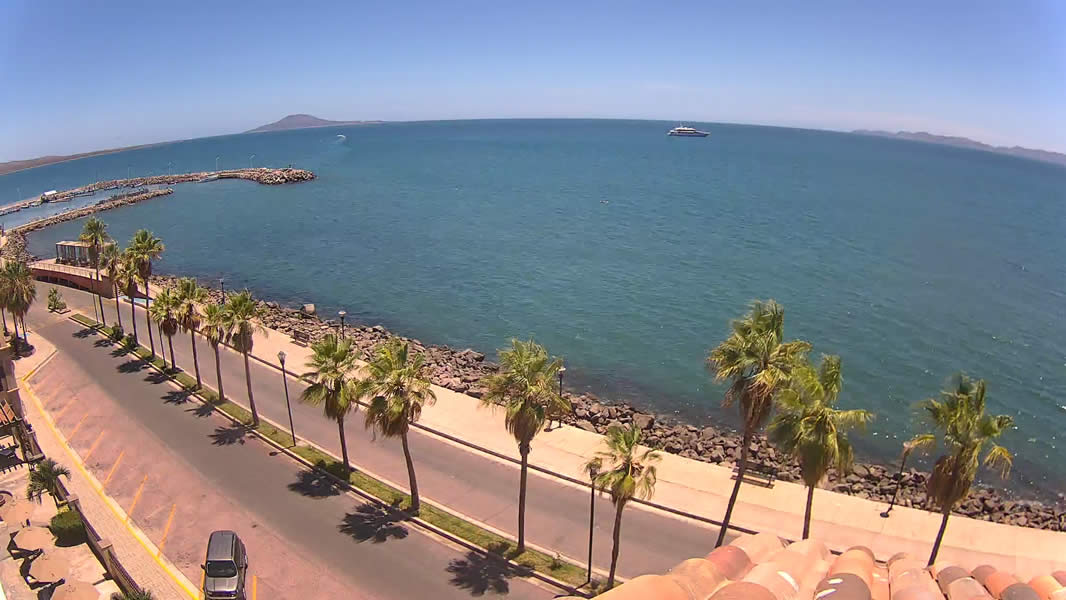 Fishing and life in general has been pretty slow all week and not for the fault of our ocean creatures. Can't still be blaming it on "back to school" and "we have a full moon" just doesn't cover it either!
Dorado are still all over the area with the biggest being caught out on the current line near the "50 Spot" north of Punta Lobo.
The bay up at "Mangle" has been good in the afternoon with some roosterfish in the 30- to 40-pound range being landed (and released).
Outside of the same area has been good for dorado with most fish running around 12 to 15 pounds.
No fish catching word from the Escondido crowd this week. They are just starting to return from visits north so more trips will be happening soon. This is the same bunch that likes the action at the "wahoo and tuna" spot. Please note that the "wahoo and tuna" spot is a seasonal happening, not to mention a long ride and rarely a sure bet!
September and October are the best months for fishing in Loreto. The climate is getting more agreeable and the dorado and roosterfish are still working over the bait schools.…Rick Hill
IGFA Yellowfin All-Tackle Record Taunts Loreto Anglers…
Magdalena Bay


A local group of local friends came to test some handmade lures for big marlin, but mostly they went to look for tuna, wahoo and dorado.
When I told them I knew where we might catch a big black marlin, I think they thought I was kidding until the GPS confirmed we were on the spot. Within 10 minutes we were hooked-up on an HR Model, Chingon Abalone head lure from HR Lures.
The fish weighed in at 578.6 pounds on a scale back at Lopez Mateos. It took Uziel Rodríguez, Ciudad de Constitución, BCS, 2 hours 45 minutes to land it aboard "Margato," with Captain Chris Schwab.
During the battle, we went by a big kelp paddy with some nice dorado underneath, so after boarding the huge black, we went back and caught our limit of those.
We also caught and released six striped marlin.
https://www.bdoutdoors.com/forums/threads/big-marlin-fishing-on-the-ridge.698559/
La Paz
MEXICAN MINUTE LA PAZ FISHING REPORT from Tailhunter Sportfishing for Week of Aug. 26 – Sept. 2, 2018
Another great month has come to an end, showing some promising days ahead in September. With some pretty stable weather, we're getting closer to the end of hurricane season; this can only mean good weather windows to plan blitz fishing trips and spearfishing strike missions…BACo
https://www.bdoutdoors.com/forums/threads/baco-good-bye-august-hello-september.698451/
East Cape

Van Wormer's East Cape Gold Cup Wahoo Jackpot
There were 56 teams of 210 anglers in the 2018 Van Wormer's Wahoo Jackpot, boosting the cash jackpots ($200, $300, $500, $1000) to a total of over $40,000.
The anglers caught 22 wahoo with the largest fish weighing 41.1 pounds earning the Oso Negro team, including Victor Locklin of Corona and Luis Beltran of San Jose del Cabo more than $60,000 (including the brand-new VW Tiguan SUV valued at $25,000)!
https://www.bdoutdoors.com/van-wormers-east-cape-gold-cup-wahoo/
Wahoo Tournament Tactics – Prefish or Not
That was the dilemma facing my daughter Samantha and me as we would arrive two days before the tournament and had chartered a 31-foot Cabo for the day before and tournament day…ZaneAngler
https://www.bdoutdoors.com/forums/threads/wahoo-tournament-tactics-prefish-or-not.698190/
Puerto Los Cabos
The main species have been yellowfin tuna ranging in sizes from football- up to 80-pounds, hitting on the strips of squid and sardina. The fish were finicky, being more active early mornings on some days, while on other days, they were more active later in the day; boats were moving around to the various spots, trying to find some cooperative fish. Catches ranged from one or two yellowfin, up to ten.
I took my son Brian fishing last week before he went back to school at Chico State and caught this nice 60-pound yellowfin tuna. …Eric Brictson
This is normally the time of year that the largest of the cow-sized yellowfin tuna start to arrive, lurking around the local high spots. There were a couple of reports recently of large fish being lost after extended battles on the grounds near the Gordo Banks. Presumably these were thought to be big tuna. That same area is now producing some action for larger marlin, including one black marlin that was estimated to weigh 500 pounds landed mid-week aboard a 22-foot panga.
Only occasionally are dorado being found, and most are under 15-pounds and close to shore. Water is now clear and blue within one mile of shore, with ocean currents warming, averaging 82 to 86 degrees.
Limited bottom action for a few snapper, bonito, cabrilla, amberjack, but most charters are targeting the finicky tuna, which has proved to be the best bet for filling a cooler full of fresh fillets.Larger models, up to 30-pound fish, tended to take chunk squid on 40-pound line. Our kill box was full by 11:00-a.m. and the bite was tapering off, so we headed in at 11:30-a.m. Beautiful weather and the seas weren't bad. I filled my rolling cooler to the brim with fillets and may have to pay an overweight fee at the airport — a good problem! They ran out of hooks so only the larger models are in the pic…John
https://www.bdoutdoors.com/forums/threads/wfo-san-jose-del-cabo.698335/
Cabo San Lucas
Fishing has been good but spotty!
Most noteworthy was a 400- to 450-pound black marlin caught and released by Pelagic owner, Ron Kawaja on the 37-foot, Tag Team III…Rebecca Ehrenberg, Pisces Sportfishing
The Pacific side is where the billfish action has been with striped marlin, sailfish and blues, with blue marlin to be the hot species of the week. It seems the fish have moved up to the Pacific side where the water has been somewhat cooler, around San Jamie Banks and the Migrino area. Most of the blues have been landed with lures and the striped marlin on live bait. So if you're into blue marlin, this year has been really good and we think it will continue through October.
Fishing for dorado has been pretty decent with lots of action for smaller 15- to 20-pound dorado being caught a couple of miles off the beach and then outside there has been some pretty decent action going on. It's a good idea to practice throwing back the smaller dorado and respecting the limits.
A few wahoo were landed over this past week at Gray Rock on jet heads.
Lots of football-size yellowfin tuna are being caught close to shore about ½- to 2-miles off Rancho Migrino to Margarita area. Most are in the 10- to 30-pound range and are being taken on king busters and cedar plugs.
Inshore roosterfish are slowing and the big news is all about dorado and striped marlin. Quite a few tuna in the 10- to 30-pound range have also been caught. There have been sailfish caught inshore on Pangas as well.
HOT, HOT and HOTTER weather is just the way it is here in Cabo right now with about every day pushing the 100-degree mark; lows are in the mid-seventies.
And the water is still dirty brown and green, warm close to shore, with not much change in temperature. The whole area is blanketed in the mid-80-degree water with fishing not being too bad. The striped marlin prefer cooler water and are not around like they normally are but the blue marlin are here in good numbers and this has everything to do with our warm water temperatures.
Mainland Mexico
San Carlos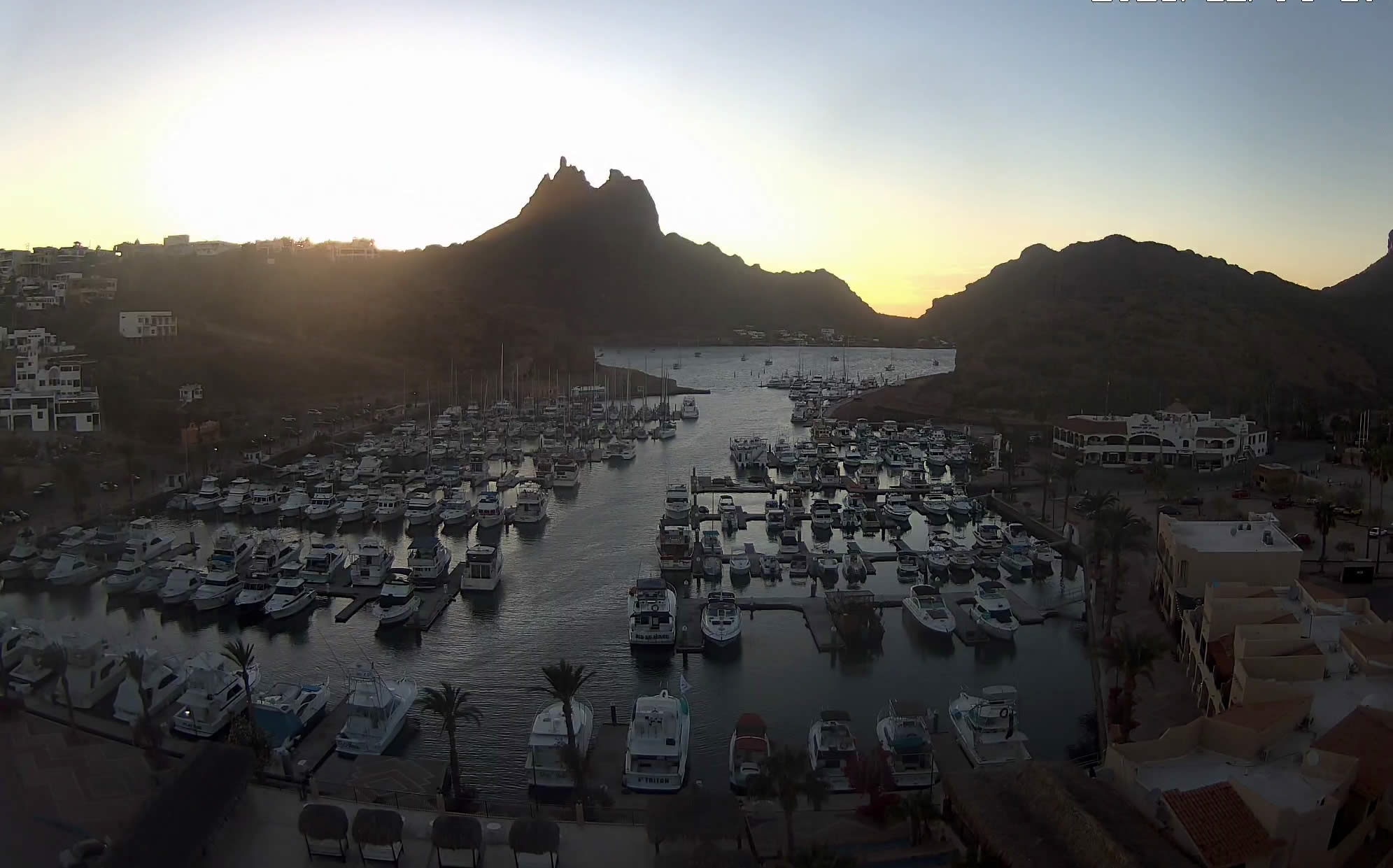 Puerto Vallarta
Had a fun day today with our good friend and customer, Ruben Garza , and his primo, Chris, enjoying the good weather and fishing, aboard El Matador!… Manny Ocaranza
https://www.bdoutdoors.com/forums/threads/monday-fun-day-aboard-el-matador-sport-fishing.698569/
And Beyond
Guatemala

Guatemala Fishing @ Casa Vieja Lodge