Yellowfin off Ensenada, white seabass still a tease at San Quintin, and mossback yellows at Ascensión, all sound pretty good to me!
And all the while, BIG MONEY TOURNAMENTS dominate the news at Los Cabos. See below.
*If you don't see a location, it is because we did not receive a report this week.
Que Pasa
BD LCO LINK
Tijuana Bull Ring
Rockfish are the best biters. The kelp is producing a few sand bass and sculpin along with some little rockfish.…fishdope.com
Coronado Islands
The "Mission Belle" called in at 1 p.m. with over 30 yellowtail in the 10- to 20-pound class from the Coronado Islands. As of post time, we do not have any more info other than the catch count and the location-they were at the Islands.
It has been very quiet with everybody passing up the Islands to fish yellowfin and skipjack in the 371-425 area…fishdope.com
371 / 425-101
Word is, the bite today was slower and much more "hit and miss" than it has been. That said, some did well and some not so much.
This zone continues to be where 90% of all the yellowfin are being caught right now. It is also where nearly 100% of all the skipjack are coming from.
Several boats are hitting this first and then going to the 230 area for bluefin in the afternoon.
There are still a lot of skipjack around and there are also a small number of 25- to 30-pound bluefin mixed in with the yellowfin and skipjack.
The yellowfin are ranging from as small as 5 pounds to as big as 30- to 32-pounds with most either in the 8- to 15-pound class or the 15- to 25-pound class.
The skipjack are running from 5- to 15-pounds with a good percentage over the 10-pound mark…fishdope.com
Ensenada

Yellowtail continue, while some boats locate skipjack, yellowtail, and an occasional dorado under kelp offshore…Mara's Sportfishing
San Quintin
There is still great fishing to be had in San Quintin. Everyone is concentrating on the seabass inshore but the water just offshore at the 240 is 68- to 70-degrees and undoubtedly holds dorado and yellowfin tuna; someone just needs to go looking for them.
The yellowtail are definitely around and there are some bigger models showing to the south of the point…Rich Hollo
https://www.bdoutdoors.com/forums/threads/san-quintin-still-hot.731057/
Bahía Asunción

From the sea to the sashimi plate … these Asunción virgins happy with their catch today in Bahia Asunción … sharpening up my knife…Shari Bondi
Bahía de Los Ángeles
Fished with Tio Randy Champion, 10/14-15-16/2019, the fishing was great, but the catching was a little slow; fished Isla Partida for a few leopard grouper and Isla LaGuardia for a few more. On the 15th, we took my girls fishing. Jeannette caught her first spotted bay bass with Tio Randy and her Barbee doll fishing rod that he brought down as gifts for the girls. Good fun! Maricela was out as well, and she caught several medium-sized yellowtail; last day with Randy we fished for cabrilla all day for a fine score on the fish. On 10/17, we fished with Mr. J. P. and his good buddy from Spain, Scott, for yellowtail and a few cabrilla; on 10/20, we fished with Mr. Alan Belstains and his good friend, Hector Lopez, — slow yellowtail and slow cabrilla. Alan did catch a golden grouper that we CPR!…fishonn&onnn.…Captain Juan Cook
Loreto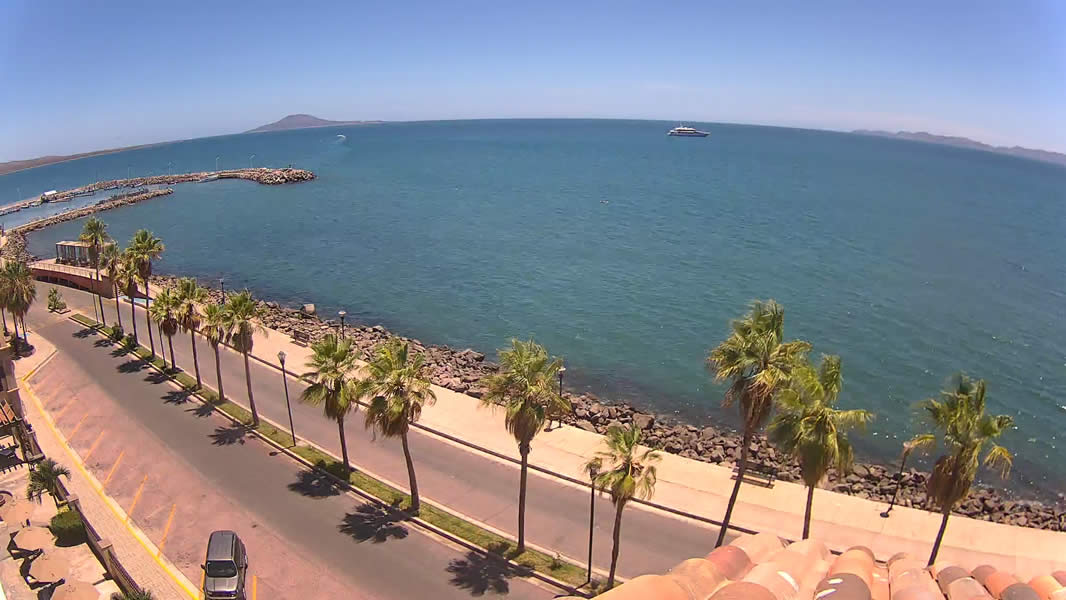 Nothing spectacular to report from the fillet tables this week, just a continuation of some solid bottom fishing.
The close-in high spots got all the attention, mostly because success was average at all the other spots.
Firecracker, pinto and assorted snapper were the fare for most boats. Hoards of big triggerfish were easy catches around Coronado Island's southeast and west points.
Trolling still results in bonito, a few toro and the mini versions of dorado.
If you want to have some excitement, your best bet is chumming live sardina and fly lining at Punta Colorado or out at "Lobo" for cabrilla.
We have a "hungry hunter" coming in from Thousand Oaks this week to work over our southern islands and high spots. The call is out for a super captain from Ligui to escort him to some secret spots our Loreto boats don't know. Might be some big ones hitting the decks soon!
The weather is the best of the year and the water temps are still "dorado friendly." Now if we could only find where the big ones are dining!… Rick Hill, Pinchy Sportfishing
La Paz
MEXICAN MINUTE LA PAZ FISHING REPORT from Tailhunter Sportfishing for Week of Oct. 13-20, 2019
East Cape
When they just won't bite, try a Halco popper…Mark Rayor
Water – 83- to 84-degrees with clear, flat water.
Air – Cool mornings with temperatures in the mid-60s; midday in the 80s. Beautiful weather!
Good and consistent billfishing continues, with lots of striped marlin; many blue and black marlin with an occasional sailfish released daily. Wahoo fishing picked up, dorado fishing also improved. There has been good bottom fishing with pompano, Almaco jack, pargo, sierra, and black grouper all biting. Plenty of roosterfish around — very little fishing pressure. There's ample bait and big sardina available.
The 25- to 65-pound wahoo are south of Vinorama, taking mostly Marauders and Rapalas.
The dorado bite started south and moved closer to the hotel. The Lighthouse and Rincon are producing fish in the 5- to 25-pound class with live sardina the bait of choice.
There's a good showing of billfish off the La Ribera Bank south with very light fishing pressure. Anglers are releasing at least one billfish per day — mostly stripers, with every fourth or fifth fish a blue. Slow-trolled ballyhoo, live sardina, and caballito all work.
Great bottom fishing with lots of skipjack throughout Palmas Bay; chunked skippies on the bottom are by far the bait of choice. Big Almaco jack to 45-pounds, nice pargo, pompano, black grouper, and quite a few sierra are in much warmer water than usual.
Puerto Los Cabos
Scattered rain squalls turned into what looked more like isolated monsoons with heavy rain causing significant flooding in low-lying locations. Now conditions are clear and drying out. Winds have become more unpredictable, coming from the north, and at the same time, swirling from the south. Ocean water temperatures have ranged from 80- to 85-degrees, with warmer currents in the Sea of Cortez. Most sportfishing charters were concentrating their efforts on the grounds from the Gordo Banks to Iman and Vinorama. Bait consisted of sardina, caballito, slabs of squid, ballyhoo, chihuil, and skipjack.
The Gordo Banks produced a handful of yellowfin tuna up in the 100-pound range, with larger numbers near Iman Bank. Anglers were fortunate to land one or two — the majority ranging in the 20- to 70-pound class. Dorado in the 5- to 20-pound range in smaller-sized schools were found while trolling lures, rigged ballyhoo, sardina, and chihuil. Larger bulls were on the Pacific side.
Wahoo action slowed down during the rain and full moon period. Those who found chihuil to use as bait did best. A handful hit Rapalas and rigged ballyhoo.
A few sailfish and striped marlin were found off San Jose del Cabo, with more billfish action on the Pacific side.…Eric Brictson, Gordo Banks Pangas
Cabo San Lucas
Yesterday was a great day for me! Thanking the great crew of the Reel Energy, Brian Walley, Blake Ellison Capt Horace Barge!
Not only did I catch my first Marlin but I got 2!! Guess there is always n first time for everything!! The first one is my trophy and of course, others were released!! Gerhard Vos
The boats averaged at least two to three billfish bites per day and had limits of dorado; there were multiple reports of double-digit bites on marlin, plus the larger tuna showed up again and there were reports of fish in the 80- to 225-pound range with most of the biggest ones caught while kite fishing.
The dorado counts were high with lots of 10- to 20-pound "schoolies." Most boats were able to cull them and keep limits of 20- to 30-pound fish. The wahoo counts were steady; they were found primarily offshore and on the marlin grounds. Many boats were returning after releasing several marlin or sailfish with the bonus of catching several dorado closer in for table fare. The inshore fishing was productive with nice counts of snapper, grouper, and sierra, and some large roosterfish in the surf.
Inshore fishing was solid with catches of sierra along Migrino. Roosterfish were reported in the surf from Solmar to the Lighthouse and off Palmilla, with some in the 30- to 40-pound range. Nice catches of red snapper and grouper were found close to the rocks around El Arco. Large jacks were available off the rocks from Solmar west.
Cabo Climate: The outlook into late October is for comfortable days with mostly sunny-to-partly cloudy skies and average daytime temps in the mid-80s and evenings in the mid-70s.
Sea Conditions: The seas are expected to be moderate with larger swells showing up in the afternoons. The Pacific side sea temps are currently running in the 80- to 82-degree range.
Mainland Mexico
San Carlos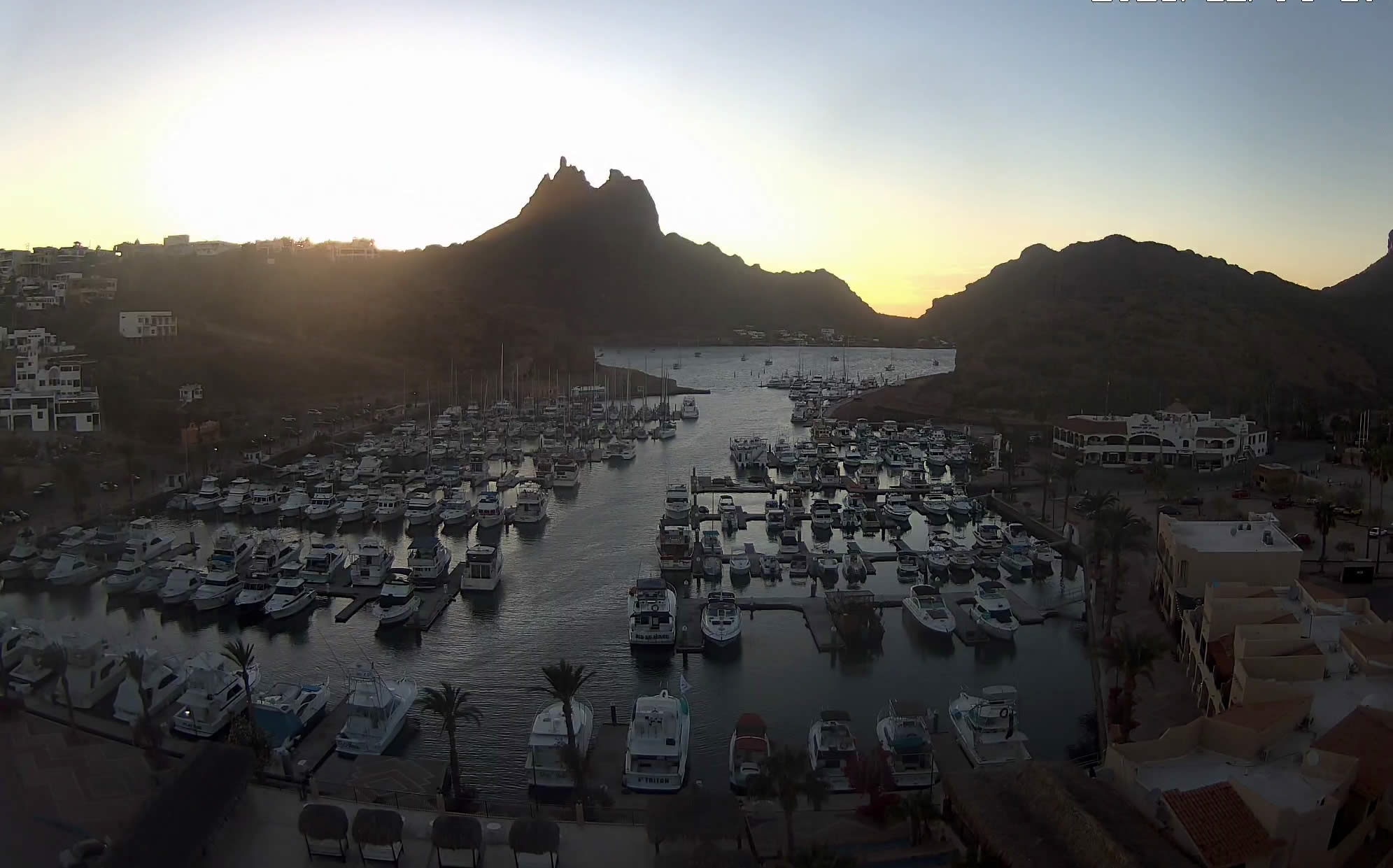 Costa Rica

Another beautiful morning at Crocodile Bay Resort, Costa Rica! Who wants to go fishing?
https://www.bdoutdoors.com/top-5-reasons-to-visit-crocodile-bay-resort-in-costa-rica/
Guatemala

As the states begin to cool off, October fishing is starting to heat up in Guatemala. In the first charters of our 2019-2020 season, each group had their shots at blue marlin with eight raises, five bites, and three releases, amongst the daily sailfish and dorado. We have two large corporate groups returning this week and next week, and we know they will have a great time fishing with colleagues, as well as exploring Antigua.
We can host your next corporate or large event at the lodge, also; we can accommodate up to 37 anglers and we assure you, people will talk about their trip for years to come!
Give us a call today, (305) 854-4665 to reserve your spot for our most exciting season ever! Space is limited!
Last Minute Openings — call NOW to reserve:
(305) 854-4665 / [email protected]