Que Pasa
Striped marlin spotted off Ensenada? Yellowtail and grouper at Abreojos? And at Magdalena Bay, the stripers are still chasing baitballs with dorado and tuna joining in the chase. Above Cabo San Lucas, the Finger Bank is still the place to fish for double-digit billfish.
While up in the Sea of Cortez the rain and wind come and go but dorado, wahoo and yellowtail ignore the weather and continue to bite from the tip to Loreto. Is it really December?
Tijuana Bull Ring
Rock fishing is still decent at the usual hard bottom spots off the Bullring. You might also find a few bonito around here and there, but it's mostly just in small scattered spots where they might occasionally breeze through while you are rock fishing, but there is no major volume. Bass fishing is okay around the hard bottom spots if you have some chum to get them active.
Coronado Islands
There aren't any signs of yellowtail anymore. There are still some bonito around, but you'll be best off planning to load up on rockfish if you get down here this weekend…fishdope.com
Offshore
The bluefin bite may be ending —
They really didn't show very well today. Though the area had a few scattered meter marks spread over several miles, they didn't really want to bite, and overall there just weren't any signs of fish at all. A few boats looked all the way down to the Mushroom Bank area but hadn't reported finding much as of report time this evening. There are warmer waters to the south around the Mushroom and especially out near the Worm but being such a long run with so little coverage, the odds of finding much are slim…fishdope.com
Ensenada
After a lot of trolling for 'nada,' finally later in the afternoon we scored on 13 yellowtail, 1 yellowfin tuna and 2 skipjack.
We saw a marlin, but it sank out before we could bait it – It's 4 Reels Sportfishing
San Quintin
Out again with Lalo and Roman — good winter fish and good weather.
https://www.bdoutdoors.com/forums/threads/san-quintin-is-happening.705468/
Bahía Asunción
The end of the rainbow was right in front of us this morning in Bahia Asuncion, hitting exactly in the middle of the blowhole! What an exhilarating feeling being so close!
— at La Bufadora Inn.
Abreojos
Gulf and broomtail grouper Up to 90-pounds all released, 3 pinto grouper which is a great news, lots of small yellows at Abreojos…Julio Meza
Loreto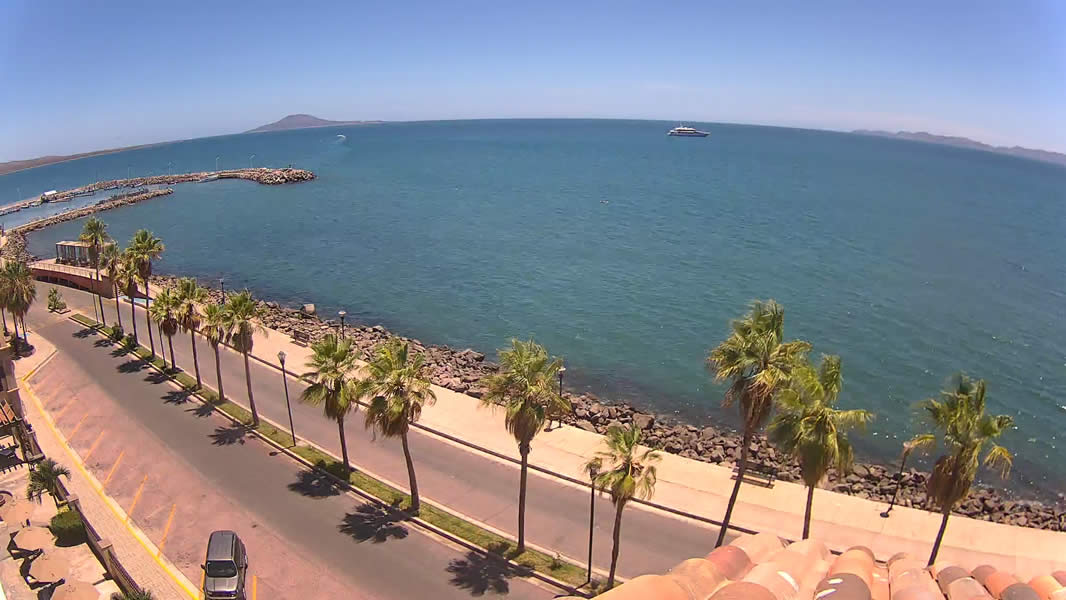 Fall weather flavored with some hints of winter will sum up the past week out on the waters at Loreto. The catching continues to be good no matter where or how you choose to fish.
Soaking flylined sardina has been working well for dorado and cabrilla.
Trolled hard bait have been the effective choice with sierra and bonito
being the most common takers.
Yellowtail hunters have been doing better up north at Almeja and Pulpito with mackerel and a few taken on iron.
The few boats that hit the "50 Spot" and Carmen's "Lobo" for yellows returned with assorted bottom fish, a few firecrackers and as many bonito as they wanted.
Still a little early to count on solid yellowtail numbers but that will change as soon as the water starts to cool and gets thick with bio-food for the impending whale visits…Rick Hill
Magdalena Bay

Lots of striped marlin feeding on bait balls continue as the fleet size diminishes and the season here begins to wind down. Many medium-sized dorado and wide-open tuna up to 40 pounds…Julio Meza
La Paz

MEXICAN MINUTE LA PAZ FISHING REPORT from Tailhunter Sportfishing for Week of Dec. 2-9, 2018
East Cape


Lisa MacEntee McElwain – "We believe it's around 4-foot and weighs about 40-pounds. It took me around 10 to 15 minutes! I have never been so excited to catch a fish in my life!"…Van Wormer Resorts
Puerto Los Cabos
Schools of caballito continue to be found in the PLC Marina channel, though not quite as abundant as they had been. No sardina were seen at all, but slabs of squid and ballyhoo were the other available options. It would have been nice to find a new resource for sardina; these baitfish have been scarce since early October. Catching chihuil has proved to be harder this season as well, and there are limited bolito or small-sized skipjack being found.
Billfish have been more active on the Pacific, and off San Jose del Cabo there have been more signs of striped marlin appearing, even though it has been spotty from day to day. We saw a couple of late-season sailfish landed, and we saw a monster 500-pound class black marlin that was lost on Wednesday after an extended battle. The fish ended up breaking the rod and line at the same time as it was nearing the smaller center console boat- the big black won the battle!
Yellowfin tuna action slowed way down this week; the Gordo Banks to Iman, San Luis and Vinorama were all scouted out. Iman Bank seemed to produce more numbers of tuna with sizes averaging from 15 to 70-pounds though anglers were lucky to land one or two. Drift fishing with squid was the most successful technique, but with swift currents and a lot of natural food source on the grounds, the yellowfin were not easy to entice.
Some white and black skipjack were on the same grounds as the ever-present triggerfish, which has been the main species now being found off the structure. There was only an occasional cabrilla, amberjack or pargo found; with the swift currents, not many anglers have concentrated on bottom action.
Dorado have been concentrated closer to shore, at times being seen chasing flying fish or ballyhoo under diving frigate birds, changing daily and moving fast.
Dorado to 20-pounds were being landed, not in big numbers, but more than we had seen in previous periods.
Areas from Red Hill to Punta Gorda have been holding dorado, but again this has proven sporadic from day to day.
Although wahoo have been found from Punta Gorda to Vinorama and anglers were fortunate to land one or two of these fish. Using caballito or ballyhoo proved the most successful — not many lure or jig strikes. The wahoo are very finicky as to when they will bite. Spear fishing pressure has been unprecedented and seems to play a factor as to why these popular gamefish are increasingly shy when they hear any boat motor noise.
Along the shoreline near Punta Gorda there have been roosterfish — mostly under 15 pounds — a few jack crevalle, needlefish and sierra in the mix. With live sardina the bite could be better, but at this time, they are using caballito and often these are larger-sized.
The smaller-sized bait seem to be more enticing for these inshore fish.
Whale migration is now happening. No huge numbers yet, but both humpback and grays are arriving; this usually peaks more in January and February. …Eric Brictson, Gordo Banks Pangas
"Finally, I called Cass at Cass Tours. This was back in July. We were desperate to catch fish! After a pretty good Q&A with Cass, he suggested San Jose Del Cabo for what we wanted to do — catch and filet ONO! Based on work schedules and such, we decided on Oct. 25-29, fishing 26, 27 and 28." …Rich H
https://www.bdoutdoors.com/forums/threads/san-jose-del-cabo.703574/#post-4734617
Cabo San Lucas
Numbers at a glance: Billfish 64%, tuna 13%, dorado 46%, other species 10%.
The Finger Bank continues to delight us with EXCELLENT fishing, double digits of striped marlin and sailfish for anyone who heads up there. Blue marlin were caught this week as well, along with a larger number of wahoo compared to last week; dorado numbers are holding strong. There's been more variety in what anglers are searching out this week too, but Cabo fishing has proven why its #1 in the world, as those seeking other species — including roosterfish, sierra mackerel and grouper, as well as tuna — have found them! Beginning this week, as mentioned briefly in our previous fish report, the Pisces 32-foot Bill Collector landed a monster 201-pound tuna, to continue their amazing fishing streak!
Inshore fishing has continued to produce nice catches of smaller dorado and schools of skipjack with the sierra showing in very good numbers from Solmar to El Arco.
Roosterfish are showing in the surf from Solmar around the point at the Lighthouse as well as in the Palmilla area.
Cabo Climate: The end of the month started with very pleasant weather and mostly sunny to partly cloudy skies with the 10-day outlook for average daytime temps in the upper 70s and evenings in the mid-60s. The good news is the forecast for mostly sunny to partly cloudy skies with little rain forecast except three days of 40 to 50% probability the middle of December. Winds are expected in the gentle 6- to 8-mph range through mid-December. Humidity is expected to run in the mid-60s to low-70s range into mid-December.
Sea Conditions: Seas have been relatively calm in the mornings throughout the area with some swells and chop showing up in the afternoons. Forecast is for more of the same with winds in the 6- to 8-mph range from the WNW and NW. Sea temps are running from 77- to 80- degrees (Pacific) with cooling into the 77- to 79-degree range on the inside around the Gordo's. There are reports of a plume of warmer water running from the Golden Gate down to the San Jamie and this has been very productive.
Best Fishing Areas: The hot spots have clearly shifted to the west and north. Good counts of striped marlin are showing up around Cabo Falso and the Lighthouse and up north toward Migrino. A few sailfish continue to show from the Lighthouse north along Migrino. The big news of the week was the quality and quantity of dorado found two miles from El Arco around the corner on the Pacific side along Migrino. The yellowfin are being found 15- to 20-miles out from the Herradura west to the San Jamie Bank. For those willing to make the longer 50-mile run, the Finger Bank has continued to produce double-digit striped marlin counts with a few boats reporting over 20 fish per day. Traffic is light up there competing for the large numbers of migrating striped marlin.
Best Bait & Lures: Feathers and cedar plugs were the favorite for the tuna with trolled smoke trail lures the favorite for the marlin. Live bait tossed to tailing stripers was also successful. Soaking live bait around the Finger Bank produced successful multiple striper counts. Everything from trolled lures to drifted bait seemed to work for the dorado.
Bait Supply: Live bait is available at the $3.00 per bait upon exit from the harbor. With recent tournament action and increase in seasonal traffic quality live bait has become scarce at times.
Stopped fishing dorado and marlin and decided to go tuna fishing yesterday. Jammed out there and found a school right away. Bam! We landed a 100-pounder right away along with two school-size tunas. Right when we are getting everything situated, we look about half-mile in the distance and it is straight "National Geographic" — birds, porpoise and tuna all over the surface…Ryan
https://www.bdoutdoors.com/forums/threads/big-tunas-in-cabo.705324/
Mainland Mexico
San Carlos
http://webcamsdemexico.net/sancarlos1/live.jpg?1349796169
Puerto Vallarta

Another great trip with Danny Gomez. Our plan was to fish inshore the first day and go offshore to look for 'cows' the next.
Danny said inshore was slow fishing and we would head out 30 miles to the rock, (not sure of the proper name), to target tuna and dorado which he had caught the day before. After a little bit of a bumpy ride out, we made it to the spot. We put in the time, fished till 5:30, and I ended the day with 2 tuna and 2 dorado. We drifted with the kite and fly-lined live bait.
With the lack of reports from El Banco and the sea conditions, Danny recommended we fish the same spot the next day and I agreed. …Don
https://www.bdoutdoors.com/forums/threads/pv-12-3-4.705435/
 – Gary Graham