The Pacific is teeming with dorado, wahoo, yellowfin tuna and billfish off the Coast of northern Baja from the border all the way to Magdalena Bay, a teaser of what to expect for the upcoming fall season.
On Baja's East Coast from BOLA all the way to the tip, yellows dominate and dorado add excitement to the mix — while billfish, wahoo and other exotics continue to excite visiting and local anglers alike.  Wahoo is not just and incidental catch in Baja.  Check out this article about Baja wahoo.
Que Pasa
East Cape Gold Cup Wahoo Jackpot Tournament Coming Up
https://www.bdoutdoors.com/east-cape-gold-cup-wahoo-jackpot/
Tijuana Bull Ring
Some 5-to 12-pound yellows with slightly smaller bonito (from 2- to 6-pounds) are being found outside the kelp line. Keep an eye out for birds working over spots of fish bursting up on bait.
Coronado Islands
The yellowtail bite was down today — possibly due to weekend crowds — but there are still some fish around and biting a little bit here and there. The main areas to check continue to be around Pukey Point, the weather side of both North and South Island, the Middle Grounds, the Ribbon Kelp area, and the South Kelp Ridge area. Also check the flats north of the Middle Grounds almost up to the border for meter marks and terns working over the yellows.
Finbait has been working best, either flylined or slow-trolled. You can also troll Rapalas/Halcos/Yo-Zuris and do well,
especially when there aren't obvious surface signals like birds or boils.
Offshore
The yellowfin bite was a little "hit or miss" again, but eventually most everyone in the zone was able to get on at least one or two decent schools of biting tuna and scrap together a day. There were also some pretty good afternoon hits for plunker-style to full-speed bites. There are now a few nicer 15- to 25-pound yellowfin mixed in with the 5- to 10-pounders that have made up the bulk of the catch out of this body of fish. The skipjack are all in the 3- to 8-pound class.
Most of the tuna are coming off jig stops, breezers, and sonar marks, with skipjack starting the bite and then turning into a yellowfin bite. When they really want to chew, they are biting everything: sardine, anchovy, mackerel, colt snipers, plastics, and surface iron. Jigs and small poppers have been a good way to target the yellowfin and avoid loading up on skipjack.
For trolling, the natural and black/purple colored cedar plug has been working. Halcos and Rapalas are working well, too. For feathers, stick with blue/white, black/purple and zucchini. Skippies LOVE red/white and since they are running mixed with the yellowfin it might be worth the effort to pull one of those also.
A few dorado are eating trolled lures as well; there are some open-water fish mixed with the yellowfin and skipjack, along with schools on kelp paddies in the area.
Ensenada

One minute off the beach, full-speed calicos on the plug — 4-pound grade. Every cast! Left that mess to chase a visible shoal of sardine a couple of hundred yards away. There were bonito on the plug, every cast, as well – maybe 8-pound grade. The bait sank, so we tied on Rapalas and trolled 75-yards off the point out toward the lighthouse and quickly connected with a yellow. We stayed put and started casting the plug. Two more 12-pound grade yellows were taken quickly; bigger than paddy rats, but nothing earth shaking. Trolled again and connected with a nice 18- to 20-pound model.
https://www.bdoutdoors.com/forums/threads/punta-banda-8-15.697100/
San Quintin

The 8th annual Carl and Sue's Surf Perch Derby has ended. Here's the top three biggest fish winners, followed by lots of pictures of all the fun and festivities today! We had 199 paid entrants this year. What a great turn out…Marita Melville
https://www.bdoutdoors.com/forums/threads/susan-carls-surf-perch-derby-2018.696825/
Okay, the yellows are here. Awesome 20-pound fish … great water … great captains!
https://www.bdoutdoors.com/forums/threads/san-quintin-fish-are-here.697101/
Bahia Ascension

Some nice yellowtail are showing up now that the water has warmed up! Juan Arce Marron got these guys on fish and they were happy to bring home a mixed bag of big calicos, whitefish, sheepshead and yellowtail. …Shari Bondy
Cedros Island
I took my two sons, ages 17 and 19, to Cedros Outdoor Adventures and just returned. The fishing was fantastic on 25- to 30-pound yellowtail. My son caught a 43-pounder which they said at the dock they thought was the largest of the season.
Fish were caught on live mackerel (bring sabikis) with 4/0 hooks and yo-yo jigs. Straight mono was fine as captain said did not need flouro. Last year we used rapalas almost exclusively, but this year didn't use them at all.
Captain said smaller fish in September and the mackerel are too big for them. The food and accommodations were fantastic!
We also caught a 100-pound black seabass on dropper loop which we released…Ed Hayden
https://www.bdoutdoors.com/forums/threads/cedros-aug-10-15-report.697256/
Bahía de los Ángeles
Three of us just returned from three epic days of fishing with Alfonzo Daggett on his
30-foot panga. Fished outside the big island. Big yellows from 20- to 30-pounds. The 18/0z. flatfalls were killing them. Limited out in two hours the first two days. Last day was searching for pargo and grouper but no luck … just smaller yellows.
https://www.bdoutdoors.com/forums/threads/epic-bola-fishing-with-alfonzo-daggett-8-13-15.697085/
Loreto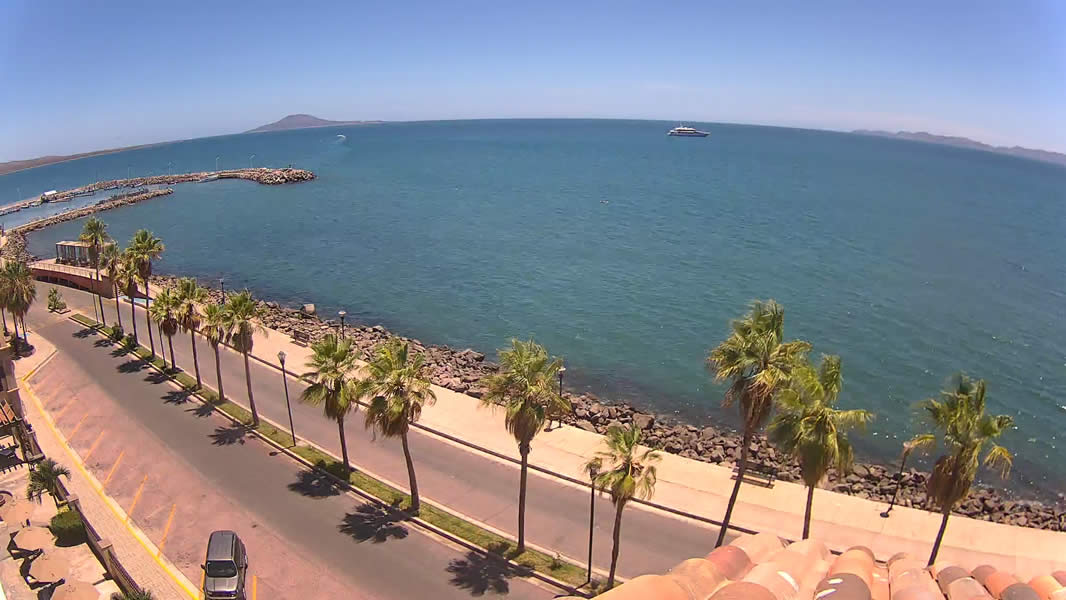 Last week's big fish appears to be no fluke!
Lots of dorado and even bigger ones close to town is the word from the captains and clients.
Local pangas were nailing dorado in the 18- to 30-pound class between Nopolo and Danzante Island making for shorter rides and limits.
"Lots of fish" is the word I got from the handful of boats that took the long shot, the long ride from Escondido past Carmen Island.
Summer vacations may be coming to an end, but the days of big dorado and slightly cooler days are just around the corner.
This is also the typical time to start fast trolling lures for wahoo at a few choice spots on the southern end of our islands. This same spot has seen some yellowfin tuna action for a few lucky boats this season. "Back to school" for us means break out the hard bait and wire!
We are still seeing endless schools of bait which are the candy that fattens up the fish. Still not seeing a lot of marlin or sailfish but all the other attendees are here…Rick Hill
Magdalena Bay

Fishing is good. Three friends from East Cape and I went out in choppy sea for limits on 10- to 20-pound yellowfin tuna plus one grouper and one wahoo…Popeye
https://www.bdoutdoors.com/forums/threads/fishing-on-the-ridge.696732/
La Paz
MEXICAN MINUTE LA PAZ FISHING REPORT from Tailhunter Sportfishing for Week of Aug. 12-19 2018
There are no bad days in Baja! Rain or shine, we're always thinking positively and making the best of our days. As the best fishing season progresses, we're enjoying the cloudy days we've had lately, which is a nice break from the harsh summer sun. Another week and that will be coming to an end.
There was a slight slowdown in the most prolific fishing spots around La Paz, but we're hoping this is only a small hiatus, given the variations in weather patterns, water temperatures and currents shifting around.
Read on to find out what we've been up to and why we truly believe there is no such thing as a bad day…BACo
https://www.bdoutdoors.com/forums/threads/baco-la-paz-fishing-report-fish-o-clock.696534/#post-4658600
East Cape
East Cape Gold Cup Wahoo Jackpot Tournament Coming Up! …Van Wormer Resorts
El Capitan Oscar Verdugo and Oscar Medrano from Triple C Outfitters with a beauty of a dorado. New Mexico getting introduced to our version of the outdoors in Ol' Mexico.…Scorpion Sportfishing
Puerto Los Cabos
This week, anglers were using strips of squid and also the sardina rebounded; on most days there were chances at obtaining the sardina from fleets that found these schooling baitfish farther to the north where they were meeting charters on the fishing grounds. Always a better option to have both the squid and sardina if possible, particularly when drift fishing for yellowfin tuna.
Yellowfin tuna was the most common gamefish being found with the main area centered on the Iman Bank, but some charters were scouting out the grounds such as San Luis and the Gordo Banks with mixed success. Drift fishing while chumming was the most productive technique — others did well slow trolling chihuil baits, but they proved harder to obtain. Also if you happened to jig up a bolito that was almost a guaranteed strike. Sizes on the yellowfin ranged from small football up to 80-pounds with average daily catches varying from one or two, up to five or six; mixed in were bonito and skipjack. These tuna were still a bit finicky, striking best on 40- or 50-pound leaders. There were some hungry aggressive sea lions getting their share of hooked up fish, but the silky shark problem has diminished for the time being.
Very few dorado were around this past week, and there is nothing to report on wahoo either. Although bottom action was limited due to swift current and no numbers to speak of, there were some miscellaneous snappers, pargo, amberjack, and cabrilla. The highlight was a couple of nice 30- to 40-pound class dogtooth snappers. These larger snappers were taken on the same tuna grounds while drift fishing bait near the surface.
Billfish were spotty and mainly found 10 miles or more offshore; a scattering of blue marlin were hooked up while trolling lures, with a couple landed and released in the 200-pound range. There were reports of a 300-pound blue caught out of Cabo San Lucas, and we heard of at least one large black marlin hooked up near the Gordo Banks. A few sailfish and striped marlin were also caught.
Inshore roosterfish and jack action has pretty stalled out; not much going on now that the schools of mullet have vanished. This is the normal pattern for these species. Inshore always slows way down the latter part of August and into the fall season…Eric Brictson
Cabo San Lucas
Numbers at a glance: Billfish 56%, Tuna 11%, Dorado 2%, other 11%.
Fishing this week has been slow compared to last week. I thought the fishing would pick back up after the storm, but just the opposite happened.
Not in the sense that we haven't been catching fish — it's just been harder to come.
One day will be particularly good, and the next day will be a bit slow; it's all really coming down to sheer luck.
Anglers are spotting fish, just not finding hungry ones! On one day the captains' comments included: "We saw and tried to bait three marlin, but they wouldn't take" or, "Two marlin bit, but we lost them." On another day anglers were hitting the dock having released two or three blue marlin or even landing a "Grand Slam," all before midday! All in all, it has been a week of consistent billfish catches, with boats landing just about the full range of billfish sought after in Baja: blue marlin, striped marlin, sailfish and black marlin. The crews and anglers have had to work hard at landing fish, and even coming back with only one billfish caught and released has been a highly rewarding experience. Some nice wahoo showed up, but the dorado and tuna have decreased significantly…Rebecca Ehrenberg, Pisces Sportfishing
LOCATION: 1150 Spot, 95 Spot.
WEATHER CONDITIONS: Mostly calm but some days with wind and chop.
AVERAGE WATER TEMP: 80 – 83 F.
BEST LURES: Caballito bait and varied lures.
Mainland Mexico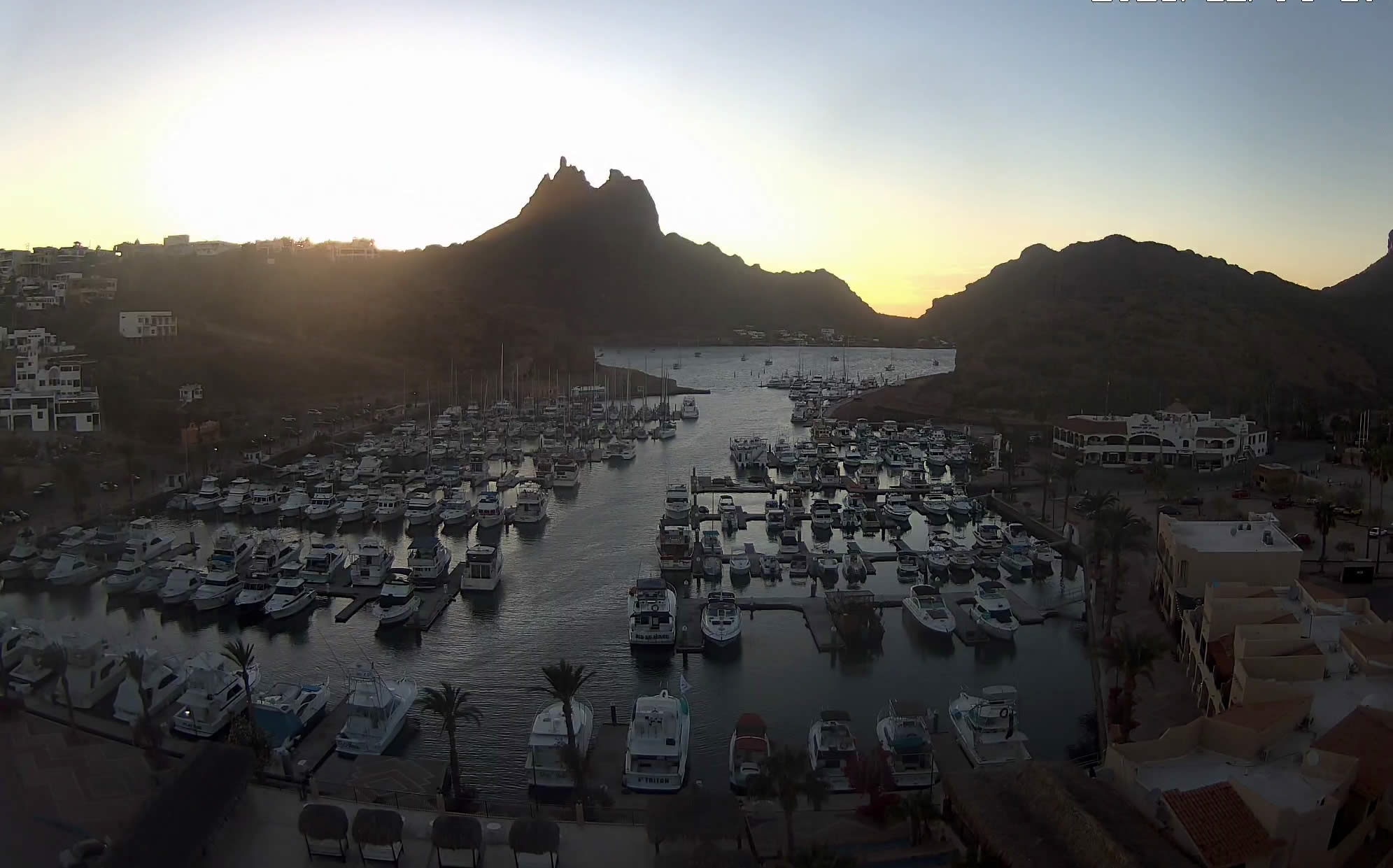 And Beyond
Check out the August fishing report from Crocodile Bay Resort.