Baja yellowtail spice up a wintry week. While windy weather and more snow seem to slow the billfish and tuna temporarily. As inshore action for sierra, pompano and roosterfish turns on at Cabo, La Paz and Loreto.
Que Pasa
BD's Ali Hussainy joins the crew at Behind the Smoke to lay it all out on the story of Bloodydecks and his life through development of the forum and then the website all leading to the creation of the Local Knowledge Fishing Show
https://www.bdoutdoors.com/behind-smoke-podcast-ali-hussainy/
Tijuana Bull Ring
Improved weather and improved water conditions — this adds up to an improved sand and calico bass bite outside the kelp line.
Water is still cold though, so you still must fish deep, right on the bottom, with the lead-head and squid combo. Watch for bites on the sink! Often it is no more than a tick in the line…fishdope.com
Coronado Islands
Once again, the only dope we have heard from this area has been for very good rockfish action just to the north of North Island. Anglers in the area scored good numbers of big reds on sardines and fresh dead squid but we did not hear of any signs of yellowtail.
With so few boats fishing the Islands, reports are very hard to come by, so if you fished that area, please shoot a report to [email protected].
For those wanting to jump on a local sport boat to fish the Islands here is the most current info on who is running:
The Mission Belle out of Point Loma Sportfishing is back from doing winter maintenance. They are online to run every day.
The Malihini at H&M Landing is currently online to run if they can get enough passengers, but only on Saturdays and Sundays.
Beginning the first of March, the Grande will be running full-day trips to the Islands.
The Premier is running extended half-day trips Monday through Friday for rockfish at the Lower 9 and the areas north of North Island…fishdope.com
Ensenada

Bottom fish rule now… Sammy Susarrey Amador
Colonet
Early word has at least several boats seeing good fishing for 15- to 25-pound class yellowtail at the High Spot.
Anglers are getting them on the larger, heavy yoyo iron like the 7X and the Tady 4/0.
Around 10:00 a.m., the Pacific Queen called in with 50+ yellows and the Old Glory reported in with 45 yellowtail.
In the afternoon the boats switched gears and went after rockfish. They all scored lots of big quality reds and some guys got lucky and got a nice lingcod too…fishdope.com
San Quintin
Laguna Ojo de Liebre

It was a magical day in Laguna Ojo de Liebre — glassy sea with no wind and whales everywhere.
The very first whale we happened upon was a sweetheart who loved to be rubbed and patted by all. She lifted her baby up to us and we were able to give it some love too. They stayed with us for about a half hour only going away for a few moments to nurse, then coming back for more massages.
We drifted among a nursing group of about seven mothers and calves watching the babies play and roll on their mother's back. We also saw another fresh, dead whale on a sandbar.
At the end of our tour, a whale breached very close to the boat and surprised us all. What a day!…Shari Bondy, Whale Magic Tours
Bahía Asunción
I had a gentleman's start this morning, launching after 8 am. Trolled Chorros for a while but it was dead. No bait, no birds. Then I headed over to Isla San Roque. I came up dry at several of my
spots but I noticed some diving pelicans a half mile away. Eased over there and caught these guys on two consecutive casts. Missed a third one.
My sonar was lit up with big fish. In one photo the location is easily identifiable, but that's not where I caught the fish…Ross Zoerhof
Bahia De Los Angeles
Bahia de Los Angeles Road (northbound)
Road out of the Bay is in fairly good shape.
Up to the Mex 1 turnoff and past the two miles of paved road heading north the road starts to deteriorate.
From KM 263 to KM 185 there are potholes (some areas across the entire road).
At KM 186, smooth asphalt starts all the way to the Catavina vado (south) with the vado being fairly even and smooth but still dirt.
Smooth road to the next vado and it too is fairly smooth, but it's still dirt. Concrete pad has been poured into the vado, but you all saw what happened to the one before over the years and it too had concrete.
KM 163 all the way to San Agustin is potholed; some are filled, and some are not.
From San Agustin to southern San Quintin there is no problem — just a dodge here and there.
https://www.bdoutdoors.com/forums/threads/bahia-de-los-angeles-road-northbound.709677/
Loreto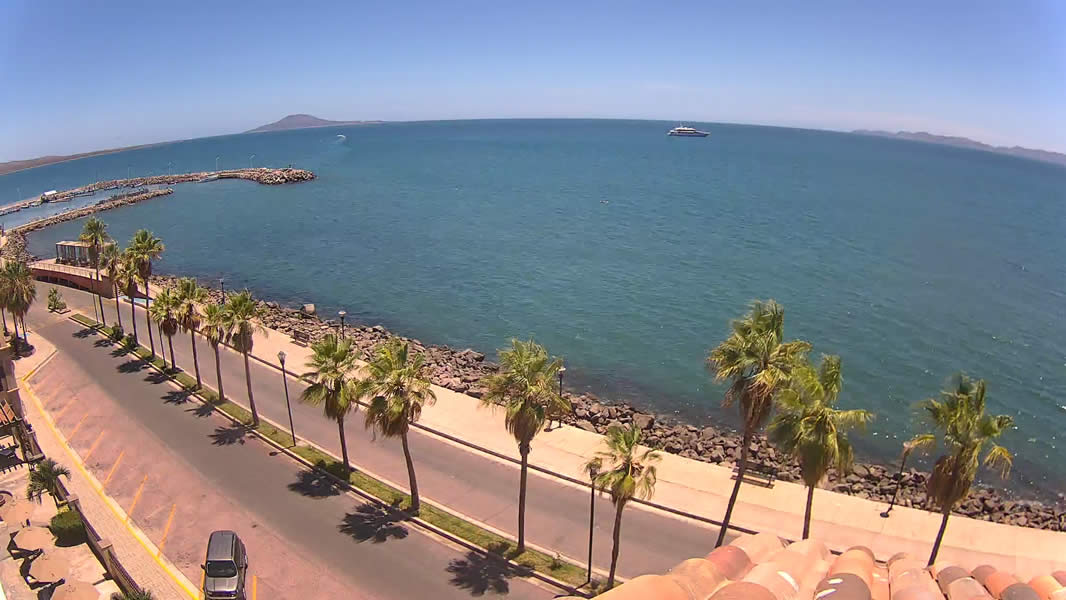 We have more boats out looking for the big blue whales than we have boats hunting the big yellowtail.
It's that time of year in Loreto and lots of people come from far and wide to get close to blues, fins and humpbacks.
Fishing has been consistent for yellowtail at most of the expected rock piles and high spots.
Not "limit action" yet but things are looking good for a solid late winter/early spring explosion.
Many of the connecting boats have been fishing north of Coronado Island from Candeleros to the San Bruno high spot. Most of the fish have been averaging 16 pounds.
Pinto bass are also coming up in the same spots and their sizes are bigger than we normally see.
Most of the whale boats are working the area known as the "triangle," south of Carmen Island from Danzante all the way east to Catalana.
One of our regular captains with the whale bunch spotted "big" dorado two different days off Danzante Island airborne and feeding in clouds of foot long halfbeaks/ballyhoo.
Don't get excited though, we've seen lots of big ones since last May, but they are always focused on schools of live bait and never seem attracted to anything near the boats!
The weather has been typical for February but much better than anything happening north of the border!…Rick Hill
La Paz
At times, the winds have blown strong and consistently. Gusts up to 30 knots have pushed a lot of white water around which made it hard to find bait. But that's how it is during these months and it's a big reason few folks are out fishing, even when the sun is out, and the daytime air temps are running in the 70s.
That's "chilly" by Baja standards, especially when there are little bouts of rain here and there.
Most of the fishing has been picky at best with a mixed bag of small cabrilla, jacks, snapper and bonito — many were the white bonito which are actually pretty good eating and a lot of fun! But they are not fun if you're in a bouncing boat and getting sprayed with white-water. A lot of the fishing relied on dragging Rapalas or lures trying to get a hook-up when you couldn't get the bait.
However, what a difference when bait was found…even when the weather was less than desirable. Some exploratory boats went out of La Paz with some of the regulars who took a chance on the weather and hooked into some surprisingly decent dorado which aren't very common this time of year. Each of the pangas got a handful and lost others.
Again, using bait, slow-trolling in shallow water in a chum line of sardina, fat yellowtail popped up and ripped some rods with some fish that couldn't be stopped, especially with the rocks so close rising up from the bottom — Jonathan Roldan, Tailhunter International
East Cape
Inconsistent weather has stymied most of the fleet even though a couple of days a few boats made it out and found some quality yellowtail up to 50 pounds. The Tin Boat fleet managed to make it out early to mid-morning and scored a few bonito, some small skipjack, along with a few nice-sized sierra.
Puerto Los Cabos
Bait options have been caballito, slabs of squid, chihuil, ballyhoo and the limited schools of sardina that appeared inside the marina channel, which were quickly netted; this resource is now gone again. Anglers have been relying on slabs of squid, ballyhoo, mackerel, sardineta and chihuil. Despite the cooler weather, the all-around fishing action has improved. Fleets have been fishing from Chileno, Palmilla, Gordo Banks, Punta Gorda and north to Iman Bank. Water temperatures cooled off some, down to the 70- to 72-degree range, and clarity has remained good. The most constant action in recent days was found closer to shore.
The billfish action has been scattered, no concentrations found, though the striped marlin are spread throughout the area. Most of the Cabo San Lucas fleet is fishing in the direction of San Jose del Cabo.
There have been encouraging signs of yellowtail action; the inshore areas off Chileno and Santa Marina were producing good numbers of smaller-sized yellowtail with trolled hoochies and smaller-sized Rapalas with most of these fish in the 3- to 8-pound class. Typically, the smaller fish appeared first, then the larger-sized yellows moved in on the same grounds; hopefully this will continue in the coming month.
There was decent wahoo action close to shore off Punta Gorda and the Iman Bank where fish ranged up to 40 pounds. They were striking on slow-trolled bait and yo-yo jigs. Dorado action was very good. Same deal. More dorado ranging up to 15 plus pounds were found closer to shore and the bite was often better later in the morning; many boats scored as many as three to five dorado which must be considered very good considering this is not the normal season for these gamefish.
Inshore action also produced a few roosterfish to 15 pounds, jack crevalle to 20 pounds, sierra, bonito and needlefish. Off the bottom, the fish have been smaller-sized red snapper, hogfish, triggerfish and an occasional leopard grouper or amberjack. A few glasseye snapper, baqueta, grouper and golden-eyed tilefish were found in the deeper water on the outside of the Gordo Banks…Eric Brictson, Gordo Banks Pangas
Cabo San Lucas
Numbers at a glance: Billfish 24%, tuna 14%, dorado 10%, other species 39%.
Another good week of fishing in Cabo; with small game catches that have kept us busy even though the billfish have slowed. The sierra mackerel have showed up strongly, along with roosterfish and some yellowtail too. Other catches have included amberjack, skipjack, red snapper, and triggerfish. Dorado have also made a little bit of a comeback compared to previous weeks where percentages of dorado caught were only in the 1- to 2-percent range…Pisces Sportfishing
The striped marlin fishing has continued to concentrate around the Lighthouse and out to the Golden Gate and San Jamie Banks with good results on the Pacific side, though the seasonal migration has begun to turn the corner up into the Sea of Cortez following schools of bait.
Stripers have been reported off Palmilla and around the Gordo Banks, but the inside fishing has also been a bit slower. The fleets reported solid counts of striped marlin with most boats averaging a fish per day — a few are still reporting multiple fish for their anglers.
The yellowfin have once again been showing in the 25- to 30-mile range to the south and southwest, as well as off the Golden Gate – the key is to find the pods of porpoise and you will find the tuna! The average size is in the 15- to 30-pound range.
They really wanted billfish, but our billfish bite has been very tough over the last several days. I convinced them to do some light tackle fishing for steady action and thank God it paid off. "Limit style" fishing for sierra mackerel provided plenty of action for the youngsters…Renegade Mike
Inshore fishing has continued to produce nice catches of skipjack with the sierra showing in good numbers from Solmar to El Arco. Roosterfish are occasionally showing in the surf from Solmar around the point at the Lighthouse as well as in the Palmilla area.
The pompano bite is good! Our friends Karen and Danny McKenna fished for a couple of hours and this is just a few of their fish — with Henrik H. Ardcore, Chris Hawkins, Mike Schweyer, Bob Caylor, Karen McKenna, Tim Christensen and Raymond Leefe at Tesoro Los Cabos…Gricelda Smokehouse
Cabo Climate: Mid-February has been a bit cooler with a mix of mostly sunny-to-partly cloudy skies. The outlook is for more of the same with average daytime temps in the mid-70s and evenings in the low-60s. Winds are expected to lower a bit into the 8- to 11-mph range through early March, mostly out of the West and WSW. Humidity is expected to run in the mid-60s into early March.
Sea Conditions: Seas have been relatively calm in the mornings with swells and chop showing up in the afternoons as breezes increase. Forecast is for more of the same with winds in the 8- to 11-mph range from the West and WSW. Sea temps have cooled and stabilized, but there are plumes of cooler water being pushed by the currents. Temps are running from 70 to 74 degrees on the Pacific side and a bit cooler on the inside around the Gordo Banks.
Best Fishing Areas: The billfish hot spots have remained primarily to the west and north. The Lighthouse area has been a major hot spot. Most of the fish were being found a bit farther out from shore in the 6- to 15-mile range. Good numbers of stripers have been showing in the Golden Gate and San Jamie areas. The yellowfin are being found 25- to 30-miles out to the South and SW near the Herradura, the 110, the 120, the 140 and the 160 Spots.
Favorite Bait: Trolled black/green or green/silver mackerel-looking lures along with live mackerel and caballito were the favorite bait for the billfish. Trolled feathers and cedar plugs were the ticket for the yellowfin. Hoochies were by far the most productive lures for the sierra and poppers were the most successful bait for jack and roosterfish.
Bait Supply: Live bait is available at the $3.00 per bait upon exit from the harbor. Mackerel, when available, are popular with the captains.
Mainland Mexico
San Carlos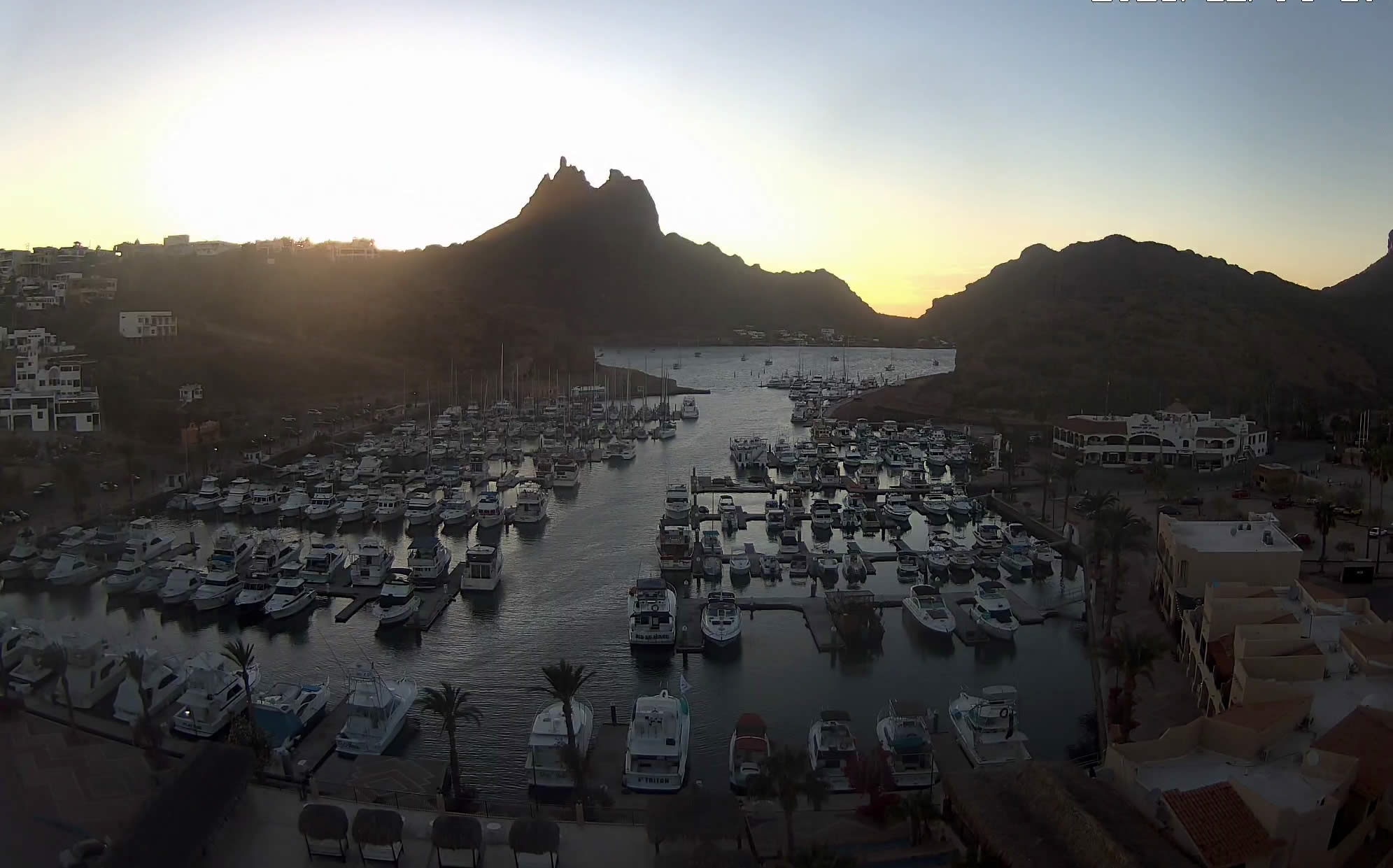 Puerto Vallarta

Ultra Cow!!!!
450-pounds taped out at 88- ×64-inches.
Angler: Keith Drouet
Fight Time: 45 minutes.
Captain Roberto Osuna
Okuma Makaira 50ii-SEa
Super Seeker OSP 3X-7'3′ RAIL ROD
130-pound Jerry Brown Hollow Spectra
World class, epic 3.5-day trip on the legendary Marla's Sportfishing out of Puerto Vallarta. Six (6) anglers from around the U.S. came to PV to catch a fish of a lifetime….an insane 450-pound class YFT hit the deck on day two, which was followed by 13 additional YFT; the trip ended with a 315 super cows…Marlas Sport Fishing Guides & Charters
Costa Rica
2019 Pescadora Ladies Billfish Championship Costa Rica!
So that's a wrap on our first-ever, all ladies tournament here at the Marina Pez Vela Costa Rica!
It was a total honor to be involved in such a great event and see a fantastic group of ladies come together from around the world for a weekend of fun, fishing and a break from their normal lives back home. Husbands near and far were literally left 'holding the baby' while the girls thrashed it out to try and become one of the the world's top female Billfish Anglers!
Our 31-foot GOOD DAY was the smallest boat in the fleet, but we never minded being an underdog, and we took home the honors for the largest tuna of the weekend with a two fish combined weight of 80-pounds for fish weighing 41 and 38-pounds.
Over the weekend we released eight (8) sailfish and caught three (3) nice tuna. Marbely and Cathy Gilmour, members of our team, caught their first-ever billfish. Well done girls! Stella Humphreys, Iby and Marbely caught their first-ever tuna; Marbely's fight was an epic 45-minute battle on a light spinning rod … well done!
Huge congrats to the overall winners, UNO MAS, for releasing a staggering 49 sailfish in two days. The bite was on for sure!
BIG OH released 44 sails and the Quepos-based boat, GAME PLAN released 40 sails for Third Place. Our friends aboard CARIBSEA SPORTFISHING released a Grand Slam on the final day with a blue marlin, black marlin and four (4) sailfish; they took home the cash for the most marlin caught! The 50-pound bull dorado captured the top dorado dollars.
This was truly a World Class Event with some top-notch female anglers participating.
Here's hoping for an even bigger and better event in 2020. Please get in touch if you would like to find out more and are interested in putting a team together for next year. No experience is necessary!…Benn Gilmour
Guatemala


You can find our DAILY fishing reports on our website:
https://www.casaviejalodge.com/guatemala-fishing/guatemala-fishing-reports/
Last Minute Openings — call NOW to reserve:
(305) 854-4665 / [email protected]