The Baja yellowtail bite begins at San Quintin and stretches all the way to Magdalena Bay, along with a solid bottom fish bite and a few corbina from the shore at Bahía Asunción.
Then throw in striped marlin feeders spotted on the Thetis in mid-January and the herds of striped marlin on the Finger Bank.
That have finally begun to slide down closer to Cabo and add a few cow-sized tuna at the scales in Cabo San Lucas; all of which offers a welcome distraction from the honking north winds that pinned anglers to the beach in the Sea of Cortez for most of the week.


Que Pasa
Meet Grant Hartman – long-time fly-fishing guide, surfing extraordinaire, and life-loving local who has spent countless hours chasing roosterfish, a historically elusive species on the fly.
Grant, an old friend, owns and operates Baja Anglers in Cabo San Lucas. An all-around waterman, who loves to surf, fish and now free-dive, asserts, "I am more at home in the water than on land.
I have too much fun taking people fishing every day… living the dream!"
Recently, he posted the following:
"I would like to invite you to watch the movie that my friends Ben Frëémañ and Kalle Bailey, put together about my life, philosophy and chasing roosterfish on the beach."
Tijuana Bull Ring
The Bull Ring is still a good bet for a mix of sand bass with some calicos and sculpin; crawl a lead-head with a whole frozen or fresh dead squid along the bottom outside kelp line, or use red plastics tipped with squid — both are working okay here.
If you meter fish suspended off the bottom, you can also try to get them going with heavy chum of small fin bait. Fly lining small sardines with a sliding sinker on 15-pound test will draw some decent action as well…fishdope.com
Coronado Islands
Still mostly rockfish are found down here, with a few bonito scattered around some of the usual spots around the islands proper. The Lower 9 and Coronado Canyon areas have also been kicking out some decent scores of mixed bocaccio, vermilion, coppers, and whitefish on live sardines and fresh dead squid…fishdope.com
Ensenada
Sunday of calicos…Mara's Sportfishing
Colonet
Yellowtail are still on the high spot biting yo-yo iron a little bit if you can get on the right school. As usual, bottom fishing for reds and lingcod is also very good.
Your best bet is going to be to hop on a sport boat for the long run down here. Most of these 1-½ or 2-½ day trips run only on the weekends…fishdope.com
Fished at Colonet this weekend as water has warmed up a touch and the fishing has been good in 180-feet, using heavy yoyos and dropper loop with 16-oz. with sardines and mackerel; yellowtail to 25-pounds and smaller assorted rockfish are in the area. The yellowtail were in more shallow water. Tons of fin bait were all over as were large amounts of red crab swimming/floating all over.
No fly-line fishing…just dropper and yoyo!
Swell was about 5- to 7-feet and spaced. It was a good trip and air temp on Saturday was about 67 degrees, even warmer in the sun. It was T-shirt weather from about 10:30 a.m. to 3:30 p.m…Fish Freak.
https://www.bdoutdoors.com/forums/threads/colonet-report.707785/#post-4763930
San Quintin
Another epic trip!!! Zipgun factory and crew slayed 'em. They had full limits all around with some very nice-size fish.
We still have lots of openings so call, text or DM here to book your trip!
We offer all-inclusive package deals (boat, rooms, lunch, gear) or for those on a tight budget, you can camp at our compound or stay in our camper for free!
Awesome weather all this week!…Kelly Catian
https://www.bdoutdoors.com/forums/threads/slobs-slabs-surf-fish-combo-trip.707823/#post-4763559
Laguna Ojo de Liebre
What a fantastic day we had in the Gray Whale Nursery of Laguna Ojo de Liebre.
There are lots more whales this week out at the mouth where we saw about 20 cow/calf pairs, some mating trios, a few solitary whales and even had a dolphin play with us on a nice warm, calm day.
We had two close encounters with a juvenile, then a calf swim right up and under our panga. We ended our day with a visit to our remote whale camp where the cook invited us for an amazing lobster dinner, clams and oysters from their cooperative. What a great way to end an amazing day!…Shari Bondy
Bahía Asunción


Here's an aerial shot of the Asunción seawall project. Not much to see at this height, but I was a couple kilometers away and didn't want to get too low. Maybe I'll get some closer photos tomorrow or even maybe fly the drone in the ditch…Ross Zoerhof
Couple "fatties" kept today from Punta Loma where we spent a couple of hours fishing. Caught one little yellowtail about 16 inches, two small halibut around 16 and 18-inches, and three corbina that were released. We caught four corbina on sand crabs and the rest were caught on a white 3.5 Gulp split tail on a 1/2 oz lead-head…Daniel Powell
Bahia De Los Angeles

Fishing on top.
Deadhead lure the best iron of the day…Joel Prieto Ceseña
https://www.bdoutdoors.com/forums/threads/bah%C3%ADa-de-los-%C3%81ngeles-january-14-16.707612/#post-4766927
Loreto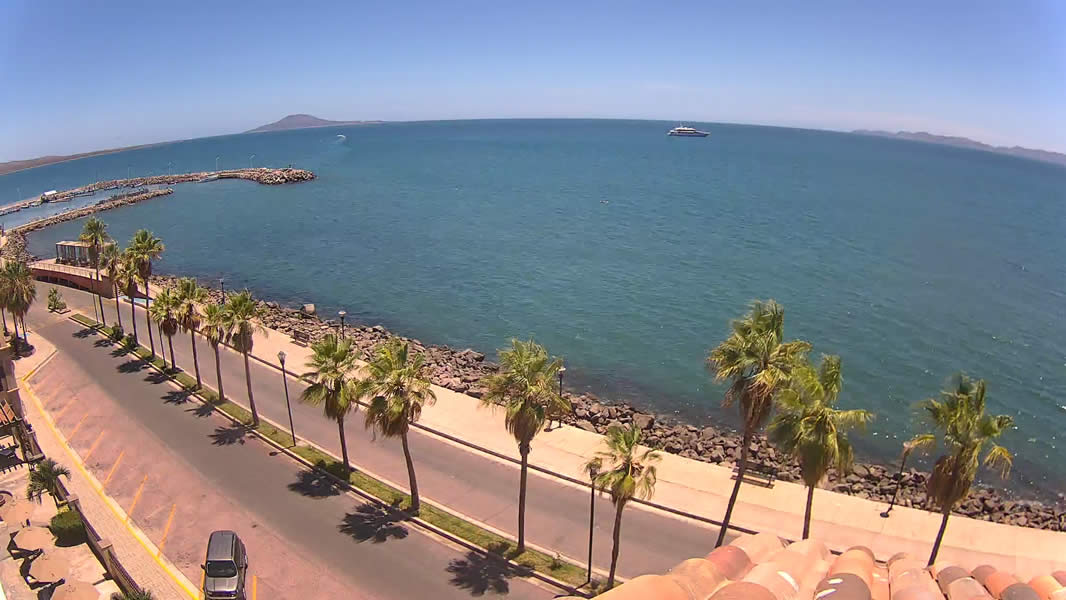 Loreto received the same week-long blast of wind as the rest of Baja with only the first two days of the week being "fishable."
As a matter of fact, the marina and boat ramp were closed, which put an end to all water activities.
Our normal winter cycle alternates from windy days to calm days and they normally shift every two or three days; then they repeat — not "week-on, week-off!"
It's looking like we will be out on the water for at least the next five days before another wind update arrives.
"Yellowtail and cabrilla" was the name of the game and should continue and grow now that we are almost out of January!
It's hard to tell the difference or the meaning of the flags as they blow in the wind. The blue flag was up when the chain was strung across the boat ramp. Today the ramp was "open", but the wind was the same, and the whitecaps have been the same all week…Rick Hill
Magdalena Bay
Quick report: I am on a long-range boat heading home from a 15-day trip. We stopped at the Thetis Bank on our way uphill and caught a handful of small yellowfin, skipjack and a few yellowtail.
Highlight was a spot of feeders that popped up. We threw mackerel and hooked a few marlin. Surprised to see this much life in late January…Good luck! Paul L
https://www.bdoutdoors.com/forums/threads/thetis-bank-report.708089/
La Paz
Not a whole lot happening recently to be honest. It was a bit cold and chilly and not a lot of folks were on the water as we hit that lull after the holidays. It's hard to get a true assessment of fishing if there's not that many folks getting out, but then again, there aren't that many visitors and vacationers in the city to begin with.
However, there were a few out on the water who found some fun inshore action, especially on lighter tackle.
Efforts produced a wide range of species that included a few dorado and even some small roosterfish that were all released.
Over the reefs and rocky areas, cabrilla and yellow snapper put the bend on the rods, in addition to bonito, sierra, jack crevalle plus some small firecracker yellowtail and small amberjack — enough to keep folks happy and give them some good action…Tailhunter International
East Cape

Marlin, dorado, tuna, and other gamefish are here but the weather has made getting to them a problem. It's still a "wait and see" what the North Wind does daily.
The few boats that do go out when the wind is down are finding a few fish that make the trip worthwhile.
The "Tin Boat Fleet" fishing closer to shore have been finding small roosterfish, jacks and some nice-sized sierra…Van Wormer Resorts
Puerto Los Cabos
Bait options were for caballito, slabs of squid, chihuil, ballyhoo and mackerel. There have been no sardina and no one is quite sure where they are. Last year we did have a steady supply.
Most local charters were fishing grounds from Red Hill to Iman and La Fortuna, as well as the Gordo Banks. No hot spot, very scattered action from day to day.
The Gordo Banks were producing a quality grade of yellowfin tuna — a few fish brought in weighed nearly 100 pounds. The problem being that there were very few of these fish being landed; on a normal day we were just seeing a handful brought to the fillet tables.
The offshore action for the tuna associated with porpoise faded out some and were out of range of most boats, being 30 to 40 miles offshore.
With the passing of the recent full moon, the billfish action also became scattered — still being found, but not in any frenzy like past months. Despite cooler waters, there were even a couple of sailfish hooked into, though the striped marlin averaging 60 to 100-pounds have been the most common.
There have been a few wahoo landed from the La Fortuna area with squid and chihuil being the main bait used. Only an occasional dorado was seen in the mix.
Bottom fishing was limited with lack of charters and the swift currents and choppy and windy conditions did not make for ideal conditions. More triggerfish and small snapper were seen, but only an occasional cabrilla or amberjack. One day the commercial fleet imported some red crab and had good catches of red snapper (huachinango).
Just an occasional smaller-sized roosterfish, sierra, or miscellaneous snapper were being found close to shore, and there was also a chance of finding a stray dorado close to shore…Eric Brictson, Gordo Banks Pangas
Cabo San Lucas
Numbers at a glance: Billfish 56%, tuna 31%, dorado 3%, other species 12%.
Another good week of fishing in Cabo, and looks like if you're want BIG tuna you should head out on a Sunday? For over a month now, we have caught yellowfin tuna over 150 pounds every Sunday of the month!
This week was no different, with anglers Dan and Kurt from Los Angeles, Calif., landing a 187-pound yellowfin!
Marlin action is still on with multiple releases at the Finger Bank and up to 4 striped marlin released per boat closer to Cabo, between the Old Lighthouse and the Golden Gate. Smaller game this week included sierra, skipjack, grouper, needlefish and amberjack.
Again, top Finger Bank action included return anglers Gene and Darlene Lavengco on the Pisces 32' Bill Collector did well again (last time they were here at the beginning of the Finger season) releasing 14 striped marlin of about 90 to 180-pounds each on mackerel. Pisces 72' Tag Team released 7 striped marlin with the Tremain family aboard.
LOCATION: Golden Gate, Old Lighthouse, Finger Bank, Out 20 – 30 miles to the 120 Spot, the 180 Spot, and Herradura.
WEATHER CONDITIONS: Good conditions with only one or two choppy days.
AVERAGE WATER TEMP: 73 – 76 F
BEST BAIT/LURES: Mackerel bait (live and dead weighted), feathers, cedar plugs, hoochis, brujitas.
Twelve striped marlin released today for our charter at the Lighthouse.
The Cabo Lighthouse is only a short run from the port on the Pacific side.
It's great that the volume of striped marlin have filtered down the coast close to Cabo!
We caught our marlin today on naked chin weighted ballyhoo and ballyhoo rigged with Squid Nation Mini-Slammers and Ringer Swivels after the marlin were raised on two Squid Nation Flippy Floppy's run off the bridge electrics. We also caught a couple on live mackerel. Come fish with us while they are close and biting…David Brackmann, Caliente Fishing
Mainland Mexico
San Carlos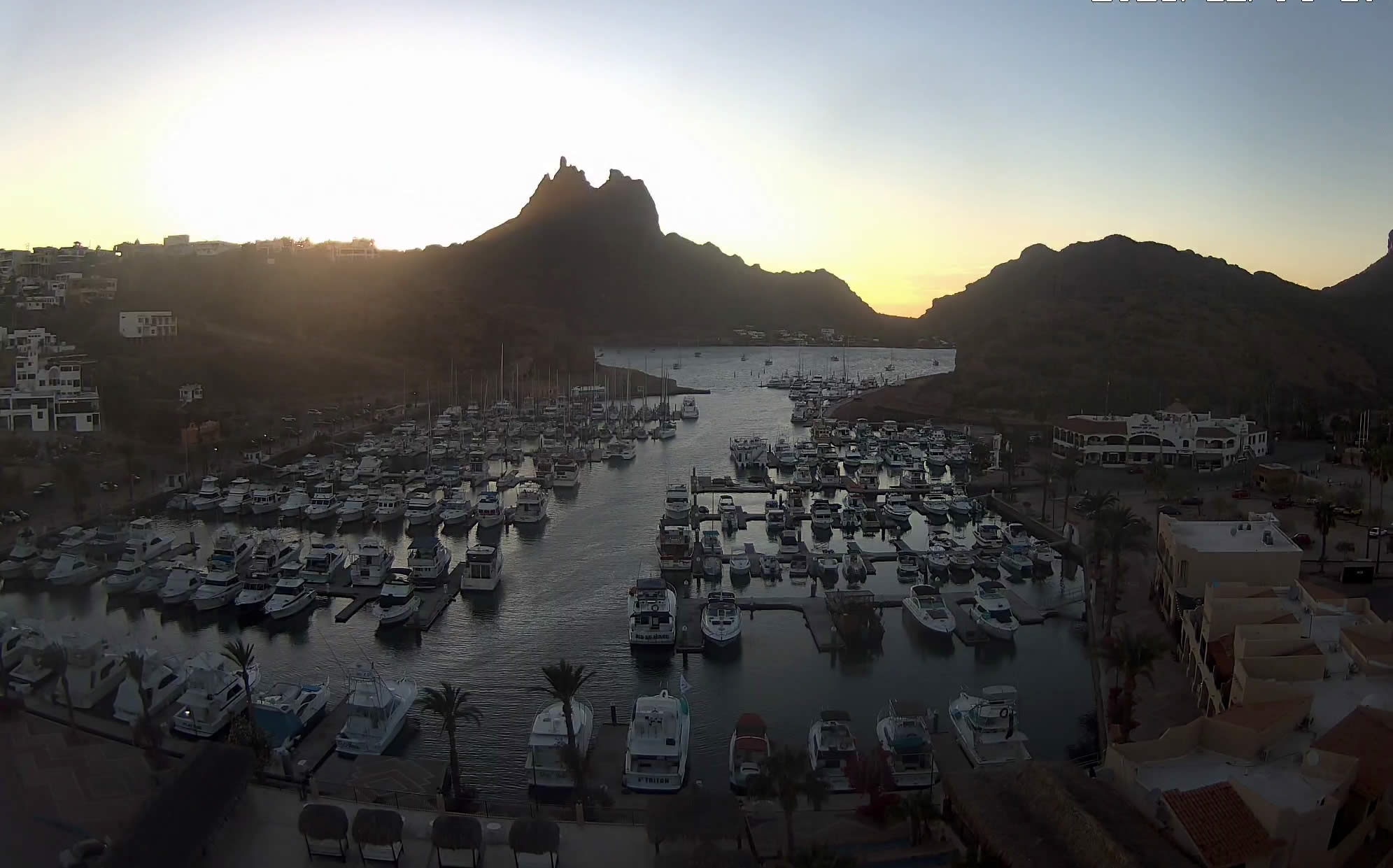 Puerto Vallarta
I have two trips on the Apollo in February and have openings;
one trip is February 16-20 and I have 2 openings!…Mikee
https://www.bdoutdoors.com/forums/threads/pv-openings-apollo-february-2019.706527/
Inshore fishing has been very hot lately!
For the anglers who want to get out of the cold, bring your jigs, poppers and come down…Danny Gomez
https://www.bdoutdoors.com/forums/threads/inshore-fishing-on-danny-gs-dhamar.708274/
Mazatlán
Maiden trip on the Royal Star out of Mazatlán! Great fishing…Captain Tim Ekstrom from the Royal Star
Costa Rica
Lisa Michelle Griffith— at The Zancudo Lodge – Puerto Golfito, Costa Rica
We have the best fishing captain! Chollo found the spinner dolphin AND the tuna early today and called in some other boats for non-stop fishing action all day long!
It was all yellowfin tuna today, plus one sailfish, for our group.
https://www.bdoutdoors.com/offshore-fishing-osa-peninsula-costa-rica/Guatemala
Guatemala
A Sunday well spent brings a week of content!…Casa Vieja
Boat         Date         Conv/Fly Raises  Bites  Releases
Afinity 01/27/2019      Conv        35       31     21
Release 01/27/2019    Conv        30        27    19
Intensity 01/27/2019    Fly          30       16     11
Finest Kind 01/27/2019  Conv     28        26    17
Poco Loco 01/27/2019   Conv      26       26     15
Spindrift 01/27/2019     Fly         25        10      6
Tranquility 01/27/2019 Conv/Fly  22        12     12
Makaira 01/27/2019       Fly         19        11      8