Surface action for yellowtail, bonito and calico bass has picked up on Baja's west coast from the Coronado Islands to San Quintin. There are few boats on the water because of a lack of visiting anglers. However, for those that made the effort seemed gratified.
On the Sea of Cortez side a few yellowtail were down deep, sierra were on the surface and a mix of rockcod, grouper and scads of triggerfish were found at Loreto.
Magdalena Bay seems overwhelmed with whales and there is little fishing now.
From La Paz to the tip, fishing has been slow as the stubborn cold weather begins to move out. A few billfish and dorado sum it up offshore except for a wahoo here and there. A few roosterfish and sierra are inshore around Land's End.
*If you don't see a location, it is because we did not receive a report this week.
Que Pasa

From time to time, I get questioned about the safety of traveling in Baja. It seems safe to say driving in Baja is safe – just watch out for caravans.
"On our way to San Felipe Baja, we are #19 of 46 RV's. Just went through Mexican Customs and waiting for the rest of the group. Mexicali Police will be escorting us south. Day 1 of 10. Olé Fish/Shrimp Tacos here we come"…John Willis
Tijuana Bull Ring
A few anglers fishing with the knocker rig with a whole squid are picking off some fat sand bass and sculpin in the structure along the outside the kelp…fishdope.com
South 9 / Coronado Islands
Bonito are still around the Islands, especially North Island where good numbers of them ranging from 3- to 7-pounds are roaming up and down the weather side. There is a lot of hungry sea lions there, too, and they don't want you catching any fish.
No yellows at the Islands proper, but there are some around, mainly out to the west and NW on kelps and under birds.
Bluefin are out there as well. See the offshore section for more on that.
Rockfish action continues to be excellent with big-quality reds and chuckles along with all kinds of other mixed red rockfish, sheephead, and lingcod.
Have a look at the Lower 9 in 350- to 600-feet, north and northeast of Pukey Point in 250- to 350-feet, in the SKR area in 250- to 350-feet, and the Upper Finger Bank in deep water from 400- to 600+ feet of water. Sardines are working just fine, as is squid. A live mackerel would be a good choice for targeting the bigger reds and lingcod…fishdope.com
Of Note….
The San Diego will be back online for trips fishing the Coronado Islands beginning next Saturday, Feb. 22nd….fishdope
Be sure to fill out your DFG/customs declarations forms to legally bring rockfish back into the U.S., where these species are currently closed to fishing. Please note – even with these forms filled, you're still not allowed to bring cow-cod or any other "no possession at any time" species back across the border… fishdope
Ensenada

The weather has settled down, and the yellowtail and chunky calicos are hungry… SAMMY Susarrey Sportfishing
Colonet
The yellowtail fishing yesterday was better than last weekend. The Pacific Queen scored 15 yellows for 33 passengers along with limits of quality reds and seven lingcod.
They said they saw a much better signal of yellowtail this weekend than they did last week. As expected, the big, heavy yoyo iron was the ticket for the yellows…fishdope
San Quintin
More fish than folks produce limit catches for the few anglers showing up…George Catian
Laguna Ojo de Liebre near Guerrero Negro.

An incredible double "spy hop" was only inches from the panga! Among many other exciting encounters on an extraordinary day!!!… Shari Bondy, Whale Magic Tours
Bahía Asunción
Loreto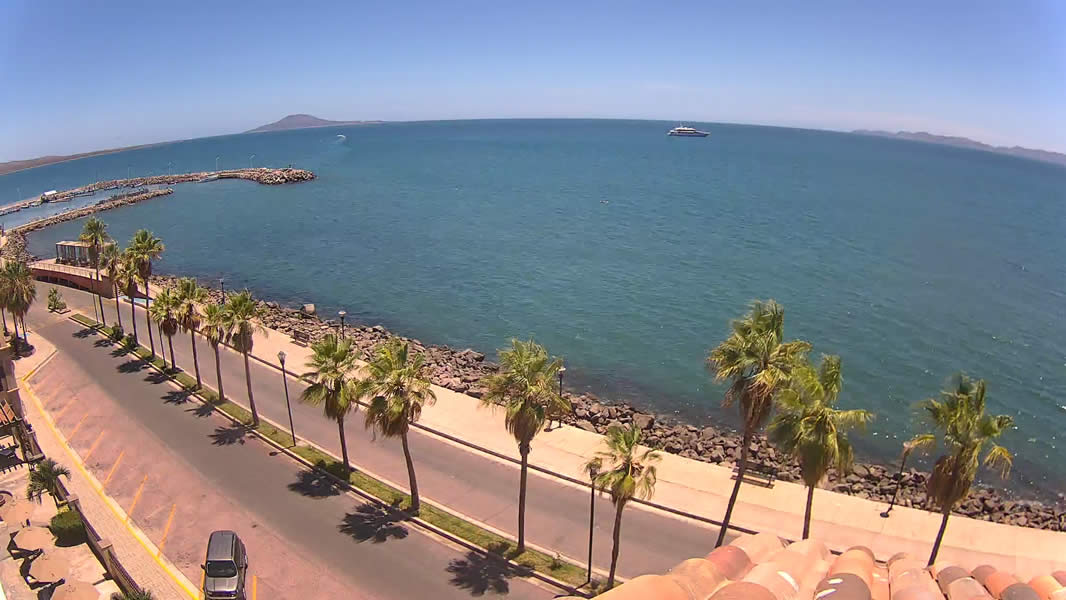 Great weather for most of the week, finally. The whales are in town, and yellowtail are still joining us in the icebox.
Around Coronado Island, the medium-sized yellowtail are still biting live mackerel as they have been for weeks. Still no big bites going on, but most boats are coming in with at least two yellows.
Lobo and the "50 Spot" have been on the hit list with results about the same as the closer in rock piles. The larger yellowtail are hitting mackerel fished deep on the Loreto traditional rig. Long leaders and 8 ounces of lead are the best bet for soaking mackerel at 100-foot depths.
Red snapper is the other most caught species right now, but a five-fish limit of these guys doesn't make the number of tacos we are counting on.
The bait supply is solid for both mackerel and sardina. No word on anyone fishing iron…Rick Hill, Pinchy Sportfishing
La Paz
MEXICAN MINUTE LA PAZ FISHING REPORT from TAIHUNTER SPORTFISHING for Week of Feb. 9-16, 2020
East Cape

Scorpion Sportfishing Los Barriles – Early Booking DISCOUNTS!!!
Looking back at 2019, I can say, without a doubt, we had a great year aboard Scorpion and El Regalo. Lots of wahoo, big tuna, and mucho marlin, along with some trophy dorado and roosterfish. Below is just a small sample of last year's action. We are expecting to have an even better 2020 fishing season!… Scorpion Sportfishing.
https://www.bdoutdoors.com/forums/threads/scorpion-sportfishing-los-barriles-early-booking-discounts.738713/
Puerto Los Cabos
Bait vendors are offering a mix of caballito, ballyhoo, and slabs of squid. The schools of baitfish offshore of San Jose del Cabo have dispersed, and fishing action is more spread out now. Still no signs of sardina, there were reports of these schooling baitfish seen farther north, but with the winds, it just has not worked out trying to search for this resource.
Most boats are fishing areas off Red Hill and north to Iman Bank, also all along the inshore beach stretches. The first half of the week was slow, and anglers were fortunate to find a couple of mostly small fish. Then later in the week, the water clarity improved north of Punta Gorda and on the Iman Bank, where some yellowfin tuna were finally caught; these fish ranged from football-sized up to 50 pounds and were striking on strips of squid. Later over the weekend, these tuna were preferring to strike on slow-trolled live caballito; of course, choppy conditions did not make things easy. For the most part, anglers did well to land one, two, or three of these yellowfin. If the weather does settle this coming week as forecasts are saying, we could get into some quality action.
Dorado are in smaller schools, more of these found closer to shore than far offshore, with sizes up to 15 pounds. Water temperatures now on the cool side for these migrating game fish. Some anglers were in the right spot and caught a few nice ones just like that – other anglers never even had an opportunity.
Bottom action was limited with the north winds – a mix of various snapper, pargo, bonito, triggerfish, and cabrilla. Most of these were small, but all are good eating. Inshore was slow as well with a handful of sierra, a few specimens close to ten pounds, also some scattered roosterfish action on fish to 15 pounds… Eric Brictson, Gordo Banks Pangas
Cabo San Lucas
Last week's chilly weather and great billfish action flipped as the weather warmed up, and the billfish bite slowed with the action rated spotty at best. The good news, it was a short boat ride to the Lighthouse area, and if you were patient, there were a few to be caught soaking bait.
Plus, there was a pretty good chance to find a dorado or two. However, the sea temps have dropped, which may account for the slowdown.
Marlin fishing has slowed this week, with a few caught off the Lighthouse on live bait.
There are still a few dorado around, also in the Lighthouse area. Most of the fish have moved out due to the cold water.
Where have the yellowfin tuna gone? This is the question everyone is asking themselves as they scour the banks looking for signs of life, including porpoise and birds, with not much luck.
There are some smaller roosterfish prowling inshore, along with some sierra mackerel being caught on ballyhoo and hoochies that don't seem to be bothered by the cooler water.
Mainland Mexico
San Carlos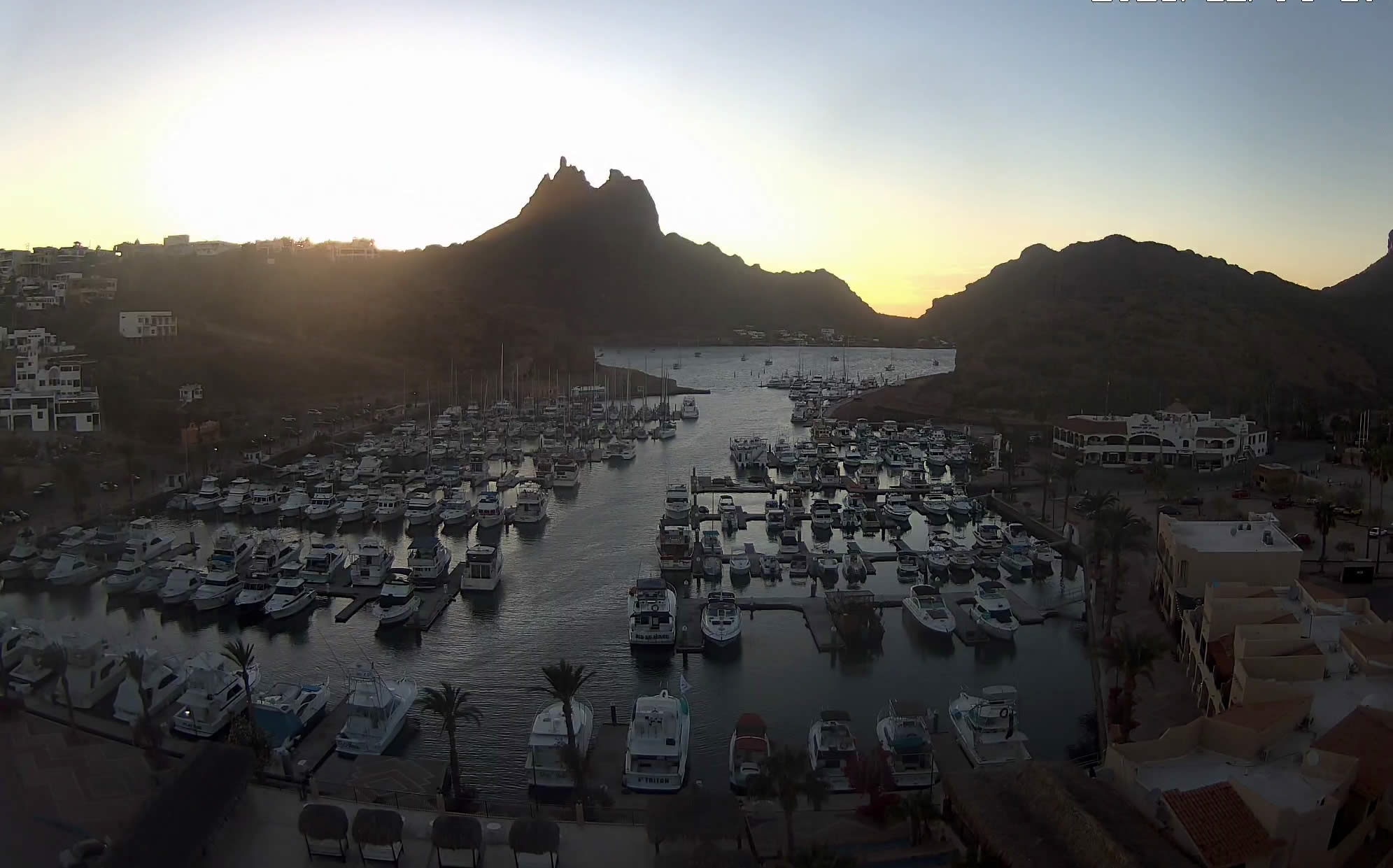 Costa Rica
Pescadora Billfish Championship
The second annual Pescadora Billfish Championship will be held at Quepos, Costa Rica, February 20th– 22nd, 2020.
• Thursday, Feb 20th – Team registration from 3:30 pm to 6:00 pm held in the Pelagic Captains Lounge (ground floor).
The kick-off party starts at 5:00 pm on "A" dock, which is in front of the marina office, next to the boatyard.
• Friday, Feb 21st –Boats can leave the dock at 6:00 am; you are more than welcome to watch them leave from the seawall or wish them luck from the docks. Fishing ends at 3:30 pm,
4:30 pm Dock social – Party dock in the center of the marina – so we expect the boats will begin arriving back to the marina at 4:15-4:30 pm. Live music, light appetizers, open bar, and some very excited women to follow.
• Saturday, Feb 22nd – Boats can leave the dock at 6:00 am; you are more than welcome to watch them leave from the seawall or wish them luck from the docks on their second day of fishing.
7:00 pm Awards Celebration – Pesca Seafood House, Marina Plaza 2nd level.
BDoutdoors.com will be providing daily updates during the two-day event beginning on Thursday.
Guatemala

Casa Vieja Lodge – A Dream Boat Sportfishing Fleet
https://www.bdoutdoors.com/casa-vieja-lodge-dream-boat-sportfishing-fleet/
(305) 854-4665
[email protected]