Baja dorado "strut their stuff" in the Sea of Cortez as summer settles in enticing 145 teams to participate in the Van Wormers' "Dorado Shootout" last Saturday, while blues and blacks are gathering at East Cape in anticipation of the Bisbee's East Cape Offshore in early August.
Que Pasa
Pesca La Baja San Quintin
Tijuana Bull Ring
There's still a chance for yellowtail and barracuda from just outside of the Whistler up to outside of Hill Street. Guys trolling rapalas are getting a few.  Other than this, there are calico bass in the kelp.).
Coronado Islands
Yellowtail and bonito can be found along the weather side of North Island. Watch for bird schools and sonar marks. Then there are yellowtail, bonito and barracuda with a chance of getting a 20-pound class bluefin, too, from the Ribbon Kelp to the Lighthouse Kelp to South Kelp, and the 5 Minute Kelp.
There were reports of breezing yellows again today out west of SKR. Guys also found a nicer grade of yellows on kelps just out to the west of the Islands. Check the offshore section for details on those.
Offshore
The big story for Mexican waters are the kelp paddy yellowtail. It looks like there is a volume of fish pushing up and it is spread out over a wide area from the Coronado Canyon to down inside of the Hidden Bank — likely farther than that, too.
Perhaps the biggest news of all is MANY of these yellows are quality fish –18- to 30-pounders! Only about 20- to 30-percent are the smaller grade, 8- to 12-pound stuff and those are mainly the fish farther to the south.
It isn't all yellowtail either. Some kelps have a few Baja dorado on them, too.
Very few signs of tuna. No bluefin and just a sample of 10- to 20-pound yellowfin.
Ensenada 
Fished with Mike on his beautiful 32-foot boat "Blackjack" yesterday, looking for tuna but only found this nice 25-pound yellowtail on a kelp paddy; saw a nice dorado also. Have a tuna trip scheduled Saturday and hopefully we will find them…
 Bahia Ascension
The halibut from the shore have just been going off here in Asuncion for the past three days. I haven't fished them because the water is too cold for this old boy to be wading around in. I sat and watched the shore fishermen yesterday morning and I probably saw 30 halibut caught in about an hour. Although they are landing some quality fish, they had to sort through 10 or so small fish to get to the larger models. The "spearos" diving along the beach are really killing the bigger fish. Funny, I just got a text from a friend at Campo Rene who said the same thing is happening in Abreojos.
I have been trying to find some yellowtail before the tourney on Sunday and have had little success. The water conditions have worsened in the last few days with colder temps green color. I was out near San Pablo today and there was a tuna seiner working his nets about four miles off the beach. I cruised by him but his nets were already in; I can't imagine a lot of tuna in those water conditions. There was a good bit of bait and mammals but the water was ugly. …Ross Zoerhof…Ross Zoerhof 
Cedros Island
Pending
Magdalena Bay
Already beginning to hear rumbles of dorado and yellowfin tuna plus a few random striped marlin sightings already.
Pretty early, but so is everything else.
Bahia de Los Angeles
Baja dorado arrive Mia Blanko. Rubin R. Daggett and Omar Covarrubias, Brian Jimenez, Luis Fernando, Guillen Diaz.
https://www.bdoutdoors.com/forums/threads/dorado-at-bay-of-la.694119/
Suc
h a Great Time with Joel Prieto Jr.!!!!
Three days of fishing. Bait was a little hard to get but not impossible. Got some very large red snappers (Personal Bests) and some of the most coveted groupers on my Bucket List! Big yellows taken on the Southern tip of Isla de La Guardia and even a marlin bite!! Such a Great Trip!! Joel Jr. is The Guy!! He Always Delivers!!!It was great to be back and say hello to old friends.
Viva la Baja!!!…Ari & Marielos
https://www.bdoutdoors.com/forums/threads/bola-report-july-13-14-15.694429/
Loreto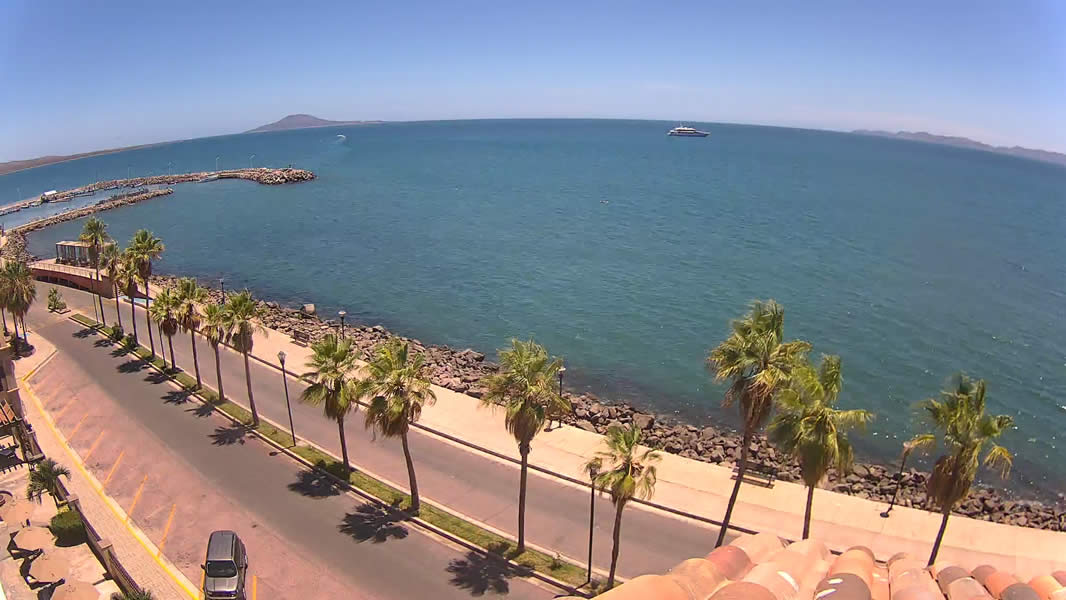 It is another slow year in Loreto for dorado and billfish, but yellowfin tuna are picking up the slack. Outpost Charters seems to catch a cow or super cow every couple of weeks, and there are also smaller fish swimming under sc
hools of porpoise.
I fished with my daughter Catherine and her novio, Jake Freund, visiting from Florida Thursday and today for a total of 29 yellowfin approximately in the low 30-pound's. Both days it was a matter of finding porpoise early and fish were in the boat by around 10:00 a.m…Bill Erhardt
https://www.bdoutdoors.com/forums/threads/loreto-fishing-report-7-21-18.694503/
The summer Baja dorado season is still working up to "full blast". The fish are getting a little more spread out, but the sizes are getting bigger. Outside of the north tip of Carmen has been the most worked over and productive area with most dorado weighing in the 14-pound range.
The sargasso patches are still the places to go and sardina are the best ticket.Trolled feathers have been only yielding a few bonito and only a handful of marlin have been caught within panga-range.
An afternoon trip at Coronado Island was somewhat typical. Spotted working birds in the current zone north of the island, trolled lures to the scene of the crime, spotted a big dorado flying airborne with a bait school of foot long fish………………not a bite for us on lures.
That remains a typical story.
We did follow the dorado event with a chase to some dolphin splashes. It's been a long time for me to find yellowfin under working dolphin but it is great entertainment for our land locked clients.
We trolled our lure around this group for 30 minutes and not even a bump on the lure! Not surprising when you realize that these dolphin had big white patches on their sides announcing them as the biggest members of the dolphin family…a.k.a..killer whales.
Hardly ever a dull moment on the ocean in Baja…Rick Hill
La Paz
MEXICAN MINUTE LA PAZ FISHING REPORT from Tailhunter Sportfishing for Week of July 15-22, 2018.
Pending…BACO
East Cape

Threw in the Rapala Xrap Magnum while checking a couple of repairs on the water. A wahoo, a dorado (released for Dorado Shootout Karma) and two tuna later, everything checked out okay. …Scorpion Sportfishing-Matt Clifton
https://www.bdoutdoors.com/forums/threads/scorpion-sportfishing-ft-el-regalo-east-cape-report-july-8-2018.693248/
The 2018 Dorado Shoot Out is underway! With 145 boats, this year's tournament is the largest one yet.
Total of 9 Dorado weighed in
Total of 2 Tuna weighed in
Total of 2 Wahoo weighed in
Total of 144 Teams
Total Jackpot Money $127,840.00
Dorado Shootout 2018 Results
Biggest Tuna
Weight: 53.6 lbs.
Team #: 83
Angler's Name: Raul Garcia
Boat Name: Don Jimmy 
Biggest Wahoo
Weight: 34.7 lbs.
Team #: 36
Angler's Name: Harry Rogers
Boat Name: El Regalo
3rd Place Dorado
Weight: 39.9 lbs.
Team #: 108
Angler's Name: Harry Martz
Boat Name: La Capilla
2nd Place Dorado
Weight: 40.0 lbs.
Team #: 34
Angler's Name: Marc Priore
Boat Name: Marlin Magic
1st Place Dorado (Winner of the 2018 VW Amarok truck)
Weight: 47.5 lbs.
Team #: 86
Angler's Name: Jerry Pifer, Connie Pifer, Paul Miller & Julie Miller
Boat Name: Miller Time
Winner of the $200, $300, $500, & $1,000 Jackpots
Team #: 34
Angler Names: Marc Priore, Lance Hennesay, Corbin Shaun Hennesay
Boat Name: Marlin Magic
Weight: 40.0 lbs.
Total amount of $127,840.00 (pre-tax)…Van Wormer Resorts
We headed south again trying a few new areas. Not much going on, so headed toward the same area from the day before. No dorado today, but the tuna popped again, and we left them biting. We also trolled around in hopes of a wahoo. Luck came our way…Robert Jones
https://www.bdoutdoors.com/forums/threads/los-borrilas-east-cape-sportfishing-7-18-7-24-2018.694417/
Puerto Los Cabos
Great ocean conditions, with water temperatures up in the 80- to 83-degree range through most of the region and even warmer currents lurking farther offshore. A lot of baitfish now.
Anglers found sufficient supplies of bait near the marina area, mainly sardina, caballito and mullet. Most of the fishing action has now been centered from the Gordo Banks to Iman, San Luis and north to Vinorama.
Cleaner currents have improved the all-around action in recent days. Though the yellowfin tuna that are schooling near and Iman and San Luis Banks continue to be very finicky from day to day, though the tuna that are being hooked into are averaging in the 40- to 60-pound class, and there were at least a couple of larger tuna up to 120-pounds for this past week. Some small football-sized yellowfin tuna have also shown up; we have not seen those until now. They are perfect bait-size for trolling for a big black or blue marlin. We have heard the reports of black and blue marlin taken out of the East Cape and especially out of La Paz. On our grounds a couple of blue marlin in the 200- to 300-pound class were reported. Some sailfish and striped marlin were also found in same areas.
The wahoo and Baja dorado also became more active this week. Dorado were found on the same tuna grounds, most of these on various baitfish, though they would strike lures as well. Sizes ranged up to 20-pounds, though the majority were under 10-pounds. Please remember to release the smaller fish, especially the females, which are easily identified by their more rounded off forehead.
Wahoo were striking trolled Rapalas near Iman, San Luis and Vinorama —
no huge numbers, but at least we are seeing some of these elusive and highly sought after gamefish; sizes were respectable, averaging 30 to 40-pounds.
Bottomfishing was mainly jigging for red snapper and bonito off of Iman and San Luis with some days better than others; it's late in the season now for these fish. Hoping to see more amberjack and possibly dogtooth snapper show up. Only a handful of leopard grouper or broom tail grouper found.
Inshore action for roosterfish is becoming a bit more scattered, but some epic action for quality-sized roosterfish to 70-pounds were found, particularly on the beach stretches towards Vinorama, but also off the local hotel zones as well. Mixed in were some hog-sized jack crevalle and even a few out of season sierra. Best bait for roosters was live mullet…Eric Brictson
Cabo San Lucas

First- time Cabo visitor Todd Trascos had wonderful fishing today and caught THREE grande roosterfish. Way to go, Todd !!!…Baja Anglers, Grant Harman
Numbers at a glance: Billfish 37%, tuna 76%, dorado 16%, other species 2%.
A nice hot summer week here in Cabo with sizzling fishing conditions with more tuna, and finally the dorado have shown! Billfish are still being found South of Cabo — mainly stripers and quite a few decent-sized blues too.
Headlining the fish report again this week is Pisces 38-foot C Rod, with crew members leading anglers once again to the blue marlin. The 250-pound blue was released by anglers, the Wheeler and Stettner families from Katy, Texas. It hit on a pink feather lure about 25 miles south of Cabo. They also landed 7 yellowfin tuna ranging from 10 to 35-pounds each.
LOCATION: Punta Gorda and South of Lands' End: 1150 Spot, 130 Spot, 95 Spot.
WEATHER CONDITIONS: Clear sunny skies, calm seas daily except for one day this week.
AVERAGE WATER TEMP: 80 – 82 F.
BEST LURES: Cedar plugs and feather lures, pink lures, pink/black lures, caballito bait.
Stephen Jansen showing his son how its is done…on the beach
Mainland Mexico