Que Pasa

Governor Francisco Vega de Lamadrid announced that the Carretera Transpeninsular particularly in central Baja California, will be maintained.
MEXICALI – Governor Francisco Vega de Lamadrid announced Monday that after a meeting with Gerardo Ruiz Esparza, Secretary of Communications and Transportation (SCT), the Carretera Transpeninsular will be maintained, particularly in central Baja California.
"In that sense, we were informed that the federal agency will invest resources this year in the order of 92 million pesos, in addition to the 74 million pesos invested in 2017, with the aim of improving the conditions and safety of this important highway in various stretches located between Lázaro Cárdenas, Punta Prieta, Cataviña and Parallel 28, with patching and repaving works which started last week," he said.


In this context, in recent days tourists and citizens reported on the poor state of these roads on social networks as well as commenting on the risks to which drivers are exposed.
The condition of the highway that runs the whole length of Baja is bigger news than the fishing.
Many people have been posting reports and photos of the ever-growing pot-holes. The historically bad spots haven't changed but the holes have grown wider and deeper.
This is no road to be going too fast and anyone zooming through these spots can count on more than a bumpy ride, but repairs have already started.
There are two large asphalt "factories" set up and running in the middle of Baja. One is just north of Santa Rosalia and another is near Marmol.
North of LA Bay there is a stretch with a three-inch topping on both lanes for five miles. Another section farther north is getting the same treatment.
Once the surface has been made safe, remember that there still will be other dangers, the four-legged ones that won't look good on your bumper, hood or windshield!
Don't forget, Baja is still the "frontera" and will be that way for many more years…Rick Hill, Pinchy Sportfishing
Baja Norte
Coronado Islands
If you want rockfish, this is the place to go right now!
The area just to the north of North Island continues to give up nice-quality reds along with some chuckleheads, bocaccio, Santa Marias and even a few big lingcod.
The depth in this area is from 300 to about 375-feet.…fishdope.com
Tijuana Bull Ring
Water rolled and dropped several degrees. With that, there are still some sand bass and sculpin showing. Hook up baits are working just as good as the lead-head and squid combo. Watch the line closely as the bait is sinking, any little twitch you see is a bite. 95% of the bites come on the sink…fishdope.com
Ensenada
While the recent weather was sloppy, it is expected to lay down during the week. Todos Santos produced mostly bottom fish with a mix of rockfish, reds and white fish in 62-degree water. At Salsipuedes there were a few sheepshead and lingcod…Sammy Sussery
San Quintin


Stopped at Don Eddie's in San Quintin looking at properties a few days ago. I had some time to kill so I tossed a few swimbait around resulting in a full-speed bite on baby Broomies – VERY aggressive and great fun on 10-pound…Steve!
https://www.bdoutdoors.com/forums/threads/broomtails-from-the-beach-in-san-quintin.676100/
Three mornings in a row. From warmish and glassy — to blown and cold — to cool and glassy…Daniel Powell
Out fishing with my friends over the MLK weekend; Saturday with Ross and Pete Casey, Zimbabwe Mike; on Sun fished with team Los Guapos, Capt. Dan, Brent, Tony and Matt. Okay stuff, a few tails, good reds, and weather was summer-like — flat blue and warm. We fished hard and had a great time out on the water; great to see all of you…Captain Juan Cook
Northern Sea of Cortez Sector
Little to talk about with winter North Wind conditions.
Bahia Asunción

213 Gray Whales in the lagoon Ojo de Liebre (Scammon's Lagoon) this week and lots more whales coming in every day...Shari and Juan Arce
Loreto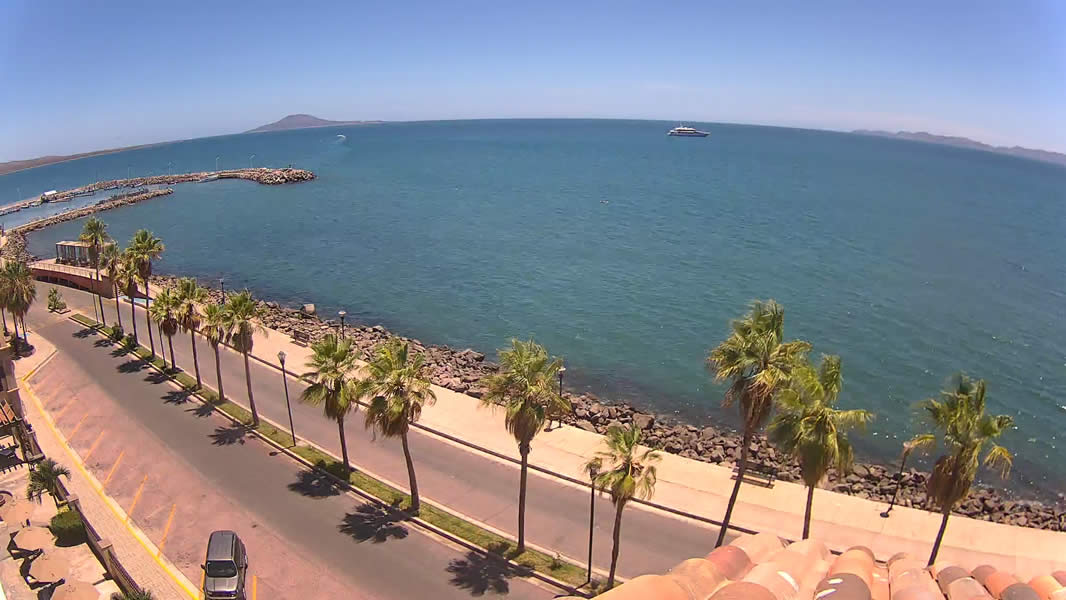 It's been a typical winter week with the north wind kicking up and the temperatures sinking.
A comment from Captain Tony summed up the action, " The radio was dead all-day long … pintos and reds but no big yellowtail. Then the wind started to blow just as most boats headed for the harbor."
The firecracker bite at Coronado even slacked off but one might expect that seeing it had been going on for a month!
No more tuna stories floating around to stir the imagination…Rick Hill
Weather conditions deteriorated throughout the week allowing us to only make it out two days.
Returning to the tuna spot down south, the water had rolled, and sea temp dropped a few degrees. We remained there throughout the day chumming most of the time. While yellowfin tuna were the target, yellowtail, grouper and snapper were the catch; all were caught on mackerel and the tuna bit a chihuil.
The second day conditions had improved with 71-degree sea temps. We did have one tuna bite that broke off and caught more of the same as the first day.
We marked five nice tuna off the high spot, so they are still around…Jay Yadon, Outpost Charters
Magdalena Bay

Thar she blows echos across the bay at Lopez Mateos often.
La Paz

Mexican Minute La Paz Fishing Report from Tailhunter Sportfishing for Week of Jan. 14-21, 2018
East Cape
Video here
Puerto Los Cabos
Ocean temperatures are now ranging 74 to 78 degrees; warmer currents found several miles offshore. Clarity was also good for this time of year. Blue water within a few miles of shore and lighter northern winds have kept conditions more favorable closer to shore. Schools of sardina were congregated now near Cabo Real, though the first part of the week the bait netters also found these preferred baitfish north near San Luis, but then again returned to Cabo Real. Other bait options were caballito and slabs of squid, which once again were used for drift fishing for a late season run of quality-grade yellowfin tuna to over 100 pounds on the Gordo Banks.
The bite for the medium-sized tuna in the 15- to 25-pound class near La Fortuna and to Iman Bank became spotty and the problem with pesky sea lions and sharks continued. The highlight this past week was the resurgence of the bite once again on the Gordo Banks for yellowfin tuna that were ranging from 60- to 100- and even to over 150-pounds. No big numbers, though anglers that specially targeted these fish were sometimes coming away with one, two or three quality tuna. These fish were hitting best on the Outer Gordo Banks for anglers that were chumming consistently and using strips of squid, dead sardina and chunks of skipjack. The key was to be persistent, as there is lots of pressure, as the word of this action spread; boats of all sizes converged on these grounds to take advantage of this unusual late-season opportunity.
With the billfish action out of San Jose del Cabo now very limited, the next best option was to target areas within a couple miles of shore, such as Punta Gorda, Cardon and La Fortuna. This is where decent numbers of dorado up to 15-pounds were being found … more often slow-trolling or drift fishing various bait. Only a handful of wahoo were reported, though they still are in the area, as water temperatures are still holding warmer than normal.
Fishing chunk bait and on occasion yo-yo jigs produced varying results off of the rocky high spots for a mix of quality-eating specimens, most of them under 15-pounds. This past week there were also chances at encountered pelagic red crags drifting to the surface. They could then be used for bait and were deadly for the huachinango — the true Pacific red snapper. This is still being a very hit or miss deal, as to when and where the red crabs would surface on a given day.…Eric Brictson, Gordo Banks Pangas
Cabo San Lucas


We went to Golden Gate Bank where we hooked 6 marlin and landed 5. Every kid got a marlin from 140 to 200 pounds. Crazy bite! We were planning to go to the Finger Bank as the fishing was supposed to be great, but Ramon felt that the Golden Gate Bank would get us great results with a much shorter trip and he nailed it!…Matt
https://www.bdoutdoors.com/forums/threads/cabo-fishing-1-13-and-1-14.675843/
The striped marlin bite is ON, but we are seeing good numbers of smaller game fish and we still have some good numbers of dorado. And since fishing has been relatively close, anglers have had the opportunity to target a few different species in one trip, making for fun fishing and lots of fish caught.
LOCATION: Golden Gate, Los Arcos, Migriño and Old Lighthouse.
WEATHER CONDITIONS: Clear, calm skies and seas.
AVERAGE WATER TEMP: 76 F
BEST LURES: Mackerel bait, cedar plugs, feather lures. Chumming for smaller game fish.