Que Pasa
"We went for a drive on Sunday out to Santa Maria Bay, a little south of San Quintin and ran right into a "FISH MASSACRE" where four sardine seiners were working a small area of baitfish as close as 100-yards from shore. For several hours we watched as they set and reset, decimating the schooling sardine and anything else feeding on them.
The coastal area from the border to Cedros Island is under siege! As the forage fish along with yellowtail, white seabass and anything else that happen to be attracted to the sardine are swept up in the nets as by-catch, an ongoing disaster that impacts local fishermen who depend on the resource to survive.
While government officials continue to look the other way!"…Captain Juan Cook, San Quintin
Baja Norte
Coronado Islands
There are some yellows along the weather side of North Island. These are from 5- to 10-pounders with a good number up in the over 10-pound class; slow-trolling either sardine or Rapalas are getting the job done.
Plus there is a good show of bonito in the area below the pens. Water temps have dropped and are down to 61 or 62 degrees all around the Islands with no sign of yellowtail or bluefin.
La Salina
Recent reports are that the bottom fishing has been great with a mix of rockfish, calico and some big bonito. Using dead-head lures, the orange color seemed to be the hot lure…everything hits them was the report… Victor Campos, Rosarito
https://www.bdoutdoors.com/forums/threads/la-salina.672610/
Ensenada
Yellowtail are showing on the San Miguel Reef. Blue/white yoyo iron is what has been working best to get them; they seem to be holding in the bottom third of the water column in 200 feet of water.Big 8- to 14-pound bonito are around, too. They are jumping on red/white and blue/white feathers and Rapalas.
Local pangas also scoring on reds, lings and a mix of rockfish…Fish Dope.com
San Quintin
Some dive groups scored on a few 'tails along with a sack full of various bottom grabbers when weather permitted.
Bahia de Los Angeles
There are consistent reports of yellowtail action as December settles in. Anglers are also checking out some of the other opportunities available in the area including good catches of spotted grouper on some of the pinnacles at the surrounding Islands, as well as red snappers, white fish and triggers for ceviche…Anthony Motshagen
https://www.bdoutdoors.com/forums/threads/daggets-bola.672513/
Fishing Punta final (Gonzaga Bay)
What a difference a few weeks can make. Several weeks ago, it was slow; then this week it was flat calm weather and a bonanza for a variety of both surface and bottom fish.
On the surface some nice-sized sierra (with a few in the 10-pound class) finally arrived mixed in with some small yellowtail. Plus, a nice mix of cabrilla, grouper and spotted bay bass arrived to round out the limits for many…Alex
https://www.bdoutdoors.com/forums/threads/fishing-punta-final-gonzaba-bay.672560/
Bahia Asunción

Hero to zero when conditions change.
Come back guys! I went out after you left yesterday and got totally skunked. No knock-downs trolling for wahoo and no yellows at our secret spot. Cold, cloudy and lumpy out there…Ross Zoerhof 
Loreto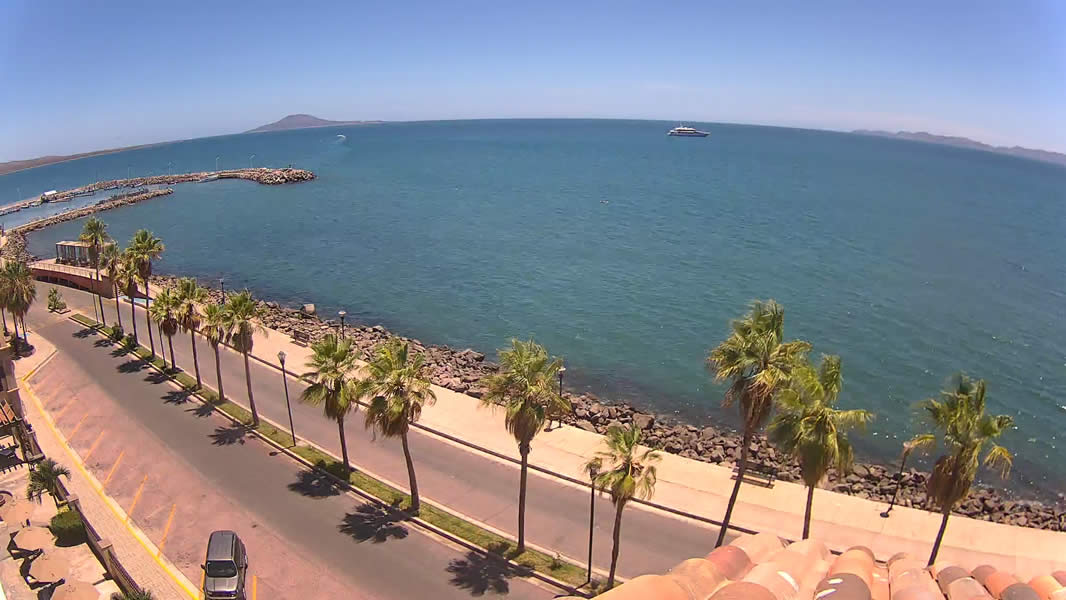 The holiday season has started off with good fishing weather and good catches on cabrilla and smaller yellowtail.
Dorado are still in the mix due to the water still being on the warm and clear side.
Various spots around Coronado Island have been the go-to spots and sardina have
Nothing big to report with most of the yellowtail I've seen running around 10 pounds. The cabrilla have all been smaller, too, with most fish in the 6-pound range.
The bottom fish are always in the fish count with most keepers being triggerfish. The pintos and reds have been nothing to brag about unless you want to brag about a fish taco recipe…Rick Hill
La Paz
MEXICAN MINUTE VIDEO FISHING REPORT…Jonathan Roldan
East Cape

Tom Toolson-Dorado …Van Wormer Resorts
Los Barriles This week…KWyoming,
https://www.bdoutdoors.com/forums/threads/los-barriles-this-week.672350/
Puerto Los Cabos
Most common catches were yellowfin tuna in the 10- to 30-pound range. We only saw a handful of tuna in the 50- to 70-pound range recently; even the smaller-grade were finicky much of the time. Anglers could see the yellowfin jumping out of the water and feeding freely on the chummed sardina, but they often would not readily take the bait with hooks in them. Very clear water, boat pressure, upcoming full moon, all could be factors for this. The Palmilla Point, Santa Maria, Los Arcos, Iman Bank all produced fish, but the larger grade of tuna were coming off the Iman and San Luis Banks.
Now the wahoo are being found closer, such as off Gordo Banks, Punta Gorda, Palmilla and Iman Bank; although not in any significant numbers, anglers were fortunate to land one. Sizes ranged up to 45 pounds. With water temperatures still warm, we anticipate having more wahoo activity throughout the month. Dorado were found scattered in the same area as were the tuna and wahoo, though numbers were very limited, and most of these fish were under 10 pounds with a rare larger specimen in the mix.
As water temperatures are slowly cooling, we see more sierra showing up closer to shore, along with a few nicer fish to over five pounds, as well as some of the more elusive Island jacks. Off the bottom structure we saw a little more production of amberjack, barred pargo, triggerfish, leopard grouper (cabrilla) and at least one nice 28-pound yellowtail was landed. Quite a few white skipjack were mixed in with the schools of yellowfin tuna and a few of the Eastern Pacific bonito…Eric Brictson, Gordo Banks Pangas
Cabo San Lucas
Reports from the Pacific side for good action on striped marlin, with multiple fish per boat being the rule.
In the direction of Sea of Cortez, the billfish action was limited with a few single stripers and black marlin hanging around.
Cabo Climate: It has been clear and sunny with average daytime temps at 81.8 degrees and nights at 69.8. The humidity ratio has averaged 63%. Overall, it has been excellent weather for fishing in all the various hot spot areas.
Sea Conditions: The Finger Bank down to the Golden Gate Bank and southerly across the Jaime Banks and then more southerly down across the 1000 Fathom Curve, have been at 80 to 81 degrees. Cabo Falso and around to Los Frailes, out across the Herradura, the 95 Fathom Spot, the 1150 Fathom Spot, the Cabrillo Sea Mount, the Gorda Banks and on up to Los Frailes, were all at 81 to 82 degrees. Sea surface breezes were flowing from the westerly direction and averaged 7.7 mph.
Best Fishing Areas: All the "hot spots" were holding many stripers and they bit very well. Roberto and I talked about the days of releasing 20 to 30 stripers in a single day and having the anglers unable to catch another billfish without taking a breather in-between the catching. It was not uncommon to have every angler on the boat hooked up to a billfish at the same time and that is close to how it could be right now if the anglers were up to it. Roberto said the stripers were just everywhere and they wanted to bite…Larry Edwards, Cortez Charters
Best Bait/Lure: The billfish bit the slow-trolled rigged bait best, but they were also biting well on the artificials and live bait.
Live Bait Supply: Excellent! No problem for live bait at the $3.00 per bait rate.