Que Pasa
Unprompted Generosities: Being a guest on the Baja Divide

Words by Emma Rehm, photos by Mike Q Roth
Since I finished riding the Baja Divide — 1400 miles of dirt and sand from San Diego, CA to La Paz, Baja California Sur — I've been waiting for its lessons to reveal themselves to me. Some are obvious: Don't be in a hurry. See what unfolds instead of dreading or hoping things will shake out in some particular way. Sand isn't all that bad if somebody's ridden on it before you get there. But the lessons I seek are more elusive: what am I doing here? And why is everybody so nice to us?
http://dirtragmag.com/unprompted-generosities-being-a-guest-on-the-baja-divide/
Baja Norte
Coronado Islands
Bottom fishing continues to be good from the South of the 9-mile bank to the Coronado Islands. It's mostly reds, coppers (chuckleheads), and bocaccio with miscellaneous other species mixed in. Work the dropoffs and edges in the 340-400 ft zone. The Coronado Islands themselves have some red crab around and no sign of any yellowtail.…fishdope.com
Tijuana Bull Ring
Fishing is on the slow side overall here too. Bass fishing is your best bet down around the IB Pipe, but even here you'll have to work at it with plastics and squid crawled slowly along the bottom…fishdope.com
Ensenada

The fleet has found bottom action similar to the Coronado Islands in shallow water with a bonus of a few yellowtail and bonito around Todos Santos. Boats are offering whale watching trips as well…Sammy Sussery
Colonet
With the warm, clean water that's pushed in from offshore, there are once again some 12-25-pound yellowtail on the high spot.
There are also some decent spots of bonito cruising through the area. The bite is hit-or-miss and the best scores were from early this morning from boats that found the right spot of fish that wanted to bite. Yo-yo iron is your best bet as the yellows typically hold down in the lower half of the water column here.
Bottom fishing is also back to its normal, excellent pace, with lots of big reds and a few nice lingcod eating finbait and jigs right on the bottom…fishdope.com
San Quintin
The Sad Saga of San Quintin's 'Moby Dick'
https://www.facebook.com/notes/daniel-powell/the-sad-saga-of-san-quintins-moby-dick/10155916980096777/
SQ tackle recommendations?…Tony Hicks
I fish there a lot because we have had a place there for about 20 years. Yellowtail will be best on yo yo jigs through March (white, Blue/white, green/yellow). Look at the 240 and the north end of the 15 this time of year. Sometimes they pop up and you can get them on surface iron but for the most part they will be suspended or near the bottom.
Halibut are hit and miss this time of the year with May/June being the best when the water is warming. We target them inside the bay on the west side just after you make that last sweeping turn to the left and just before you leave the bay. (There is a buoy line there with a floating platform with a shack on it where an old guy lives.) We catch them on swimbaits worked on the bottom and sometimes small live macs.
We see them catching the juvenile grouper inside the bay off the courtesy dock where you launch your boat and north toward Don Eddies in the summertime. Since it is a relatively newly discovered fishery, we do not know much about catching them in the cold water in the winter…Dewayne Good luck and don't forget, reds are king down there this time of year.
Spotted Bay Bass Fishery in SQ Bay?…Rob
https://www.bdoutdoors.com/forums/threads/spotted-bay-bass-fishery-in-sq-bay.676582/#post-4502844
Northern Sea of Cortez Sector

2-hrs south of San Felipe, Baja (Gonzaga Bay)
https://www.bdoutdoors.com/forums/threads/2hrs-south-of-san-felipe-baja.676457/
Bahia Asunción
Fish of the Day today….Susan didn't catch it but she is way better looking than Ross Zoerhof! He threw us this great fish while we were out touring the Island….gracias amigo. A bunch of us ate sashimi, seared and dined on baked yellowtail from that beauty! It was one of 7 yellowtail he caught today!….Shari and Juan Arce
Loreto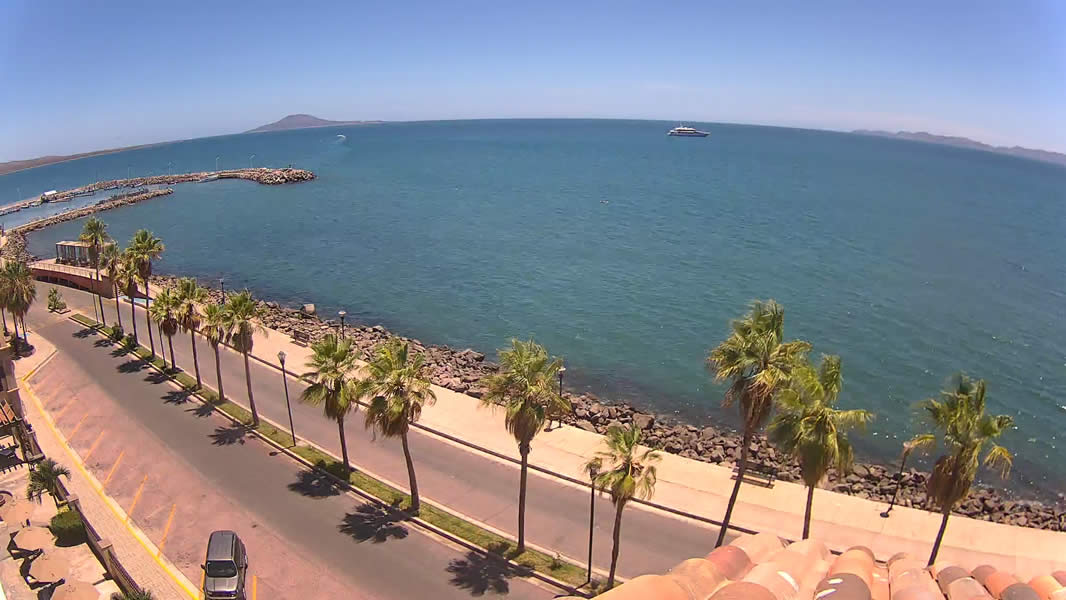 The normal winter weather pattern has returned after several years of less than predictable weather.
A few days of wind out of the north followed by a few calm days makes scheduling fishing trips more certain.
Our good days this week had many boats returning to the Candeleros area north of Coronado. Further north at the San Bruno high spot the action was better for a bigger variety of bottom fish.
Ten different species was average but "action" is hardly the word to use considering the size of most fish.
Pintos and a half dozen different reds all falling in the "bread and butter" type of limit.
Not the consistent action on fire cracker yellowtail as in previous weeks. As a matter of fact I spotted one yellowtail at the cleaning table that would slightly outsize a foot long submarine sandwich!
It's just the beginning of the season and the bait supply is the best it's been in 3 years.
One more month and the bigger yellows will be up and hungry.
The water temps are low 60's and not yet green as pea soup.…Rick Hill
Magdalena Bay

About 16 whales in bay now and a few with calves. Weather has been good with bay fishing OK. Outside fishing OK for small tuna and yellow tail…Mag Bay Outfitters
La Paz
Litigator quits the fast lane for a life on the Sea of Cortez…Tom Stienstra
http://www.sfchronicle.com/sports/article/Litigator-quits-the-fast-lane-for-a-life-on-the-12531753.php#photo-14941757
East Cape
Check out the latest Baja fishing reports!
Puerto Los Cabos
Ocean temperatures are now ranging 74 to 78 degrees, warmer currents found several miles
offshore. Clarity was also good for this time of year, blue water within a few miles of shore, lighter northern winds have kept conditions more favorable closer to shore. Schools of sardina now near Cabo Real. Other bait options were caballito and slabs of squid, which once again were used for drift fishing for a late season run of quality grade yellowfin tuna to over 100 lb. on the Gordo Banks.
The bite for the medium sized tuna to 25-pounds that had been going on near La Fortuna and to Iman Bank, became much spottier and problem with pesky sea lions and sharks continued. The highlight this past week was the resurgence of the bite once again on the Gordo Banks for yellowfin tuna that were ranging from 60 to over -pounds
No big numbers, though anglers that specially targeting these fish were sometimes coming away with one, two or three quality tuna. These fish were hitting best on the Outer Gordo Banks for anglers that were chumming consistently and using strips of squid, dead sardina and chunk of skipjack, the key was to be persistent, lots of pressure, as the word of this action spread, boats of all sizes converged on these grounds to take advantage of this unusual late season opportunity.
With the billfish action out of San Jose del Cabo now very limited, the next best option was to target areas within a couple miles of shore, such as Punta Gorda, Cardon and La Fortuna, this is where decent numbers of dorado up to 15-pounds were being found, often striking while slow trolling of drift fishing various baits. Only a handful of wahoo were reported, though they still are in the area, as water temperatures are still holder warmer than normal.
Fishing fish chunk bait and on occasion yo-yo jigs produced varying results off of the rocky high spots for a mix of quality eating specimens, most of them under 15 –pounds.
This past week there were pelagic red crags drifting to the surface. They could then be used for bait and were deadly for the huachinango, the true Pacific red snapper. This still being a very hit of miss deal, when and where the red crabs would surface on a given day.…Eric Brictson, Gordo Banks Pangas
Cabo San Lucas
Marlin at San Jamie, Golden Gate and Lighthouse! Drift Fishing at 160ft Producing Fish!
Tuna at Golden Gate, 50lb to 60lbs! Large Tuna Caught on the Kit
e!
Wahoo Hitting at Grey Rock! Dorado Fishing on the Upswing!!
Sierras, at Rancho Migrino and Margarita! Just got back on Wednesday from another memorable experience on the Fin Addict. I had the pleasure to meet Gary and Sally from the U.K. We all decided to go take a look outside for the larger model tunas. I told Gary we might stay out a little later fishing and he said no problem. So all of us excited off we went.
https://www.bdoutdoors.com/forums/threads/cabo-tuna.676682/#post-4502785