Que Pasa
Cooktown, Australia – Incredible Drone footage shot by Justin Branner fishing on the Hellraiser II. Baja Norte
Coronado Islands
Bluefin continue to show down at the Rockpile, though they don't necessarily bite all day long. Try to figure out which way the current is running and set up on the up-current side of the high spot, but out off the edge a little bit more in the 140- to 180-foot range of water.
If the current is running inshore, the best sign is on the outer edge of the reef. You can either anchor up and set up a chum line or drift with fly-lined fin bait, but if conditions are right, with the wind and swell headed in the same direction, the fish have been biting a little better for boats sitting on anchor.
The bluefin are mainly in the 15- to 25-pound range with an occasional bigger one up to about 30-pounds mixed in. Twenty# fluorocarbon is a must, both for getting the line-shy tuna to bite and also for chew protection from their small but sharp teeth.
There have also been a few 15-pound yellowtail around the Rockpile, and 4- to 10 plus-pound bonito are spread all over from the Islands proper down to the Rockpile. The Ribbon Kelp area has been particularly good for these feisty "tiger tuna" lately…fishdope.com
Ensenada

Another successful trip for Paul Dishno and the Reel Adventure … 2 yellows caught just nine miles from shore…Marina Coral Store
San Quintin
When all the Facebook posts are baby photos and old wedding photos, it is a safe bet the 2017 fishing season is probably close to finished for the year.
Cedros Island
Our last group in late October got easy daily limits of dorado and yellowfin tuna. Never before have we seen so many dorado in such huge schools, and so many tuna all over the place. Yellowtail was also common this week up to 40-pounds, just as abundant as it has been the whole summer.
We are closing the season, but as the schools of mackerel and sardines stay near the island, the hunters will be around, and we will be posting more photos from our friends at the island. (From Toro, mostly, who sent us his wahoo and tuna catches from today and yesterday).
Weather, as usual, fantastic! Not hot, not cold, not too windy, but sunny … this October, and all year round…Jose Angel Sanchez-Pacheco
Bahia de Los Angeles
No Report.
Bahia Asunción

A friend hooked and lost two wahoo and tuna yesterday so they are here for the finding! It's gonna be a great month on the water…Shari & Juan Arce
https://www.bdoutdoors.com/forums/threads/november-fishing-report-bahia-asuncion.670893/
Punta Chivato
We had a good trip, San Felipe route is getting better .many long stretches of repaired pothole areas.
Still many miles of washboard and rocky roads…1.5 hours in our Toyota 4 runner for the dirt section. We were is Punta Chivato about 2 weeks fished the panga 2 times for no billfish or dorado …a local friend Mike Bower went 27 miles 060 degrees for one 7-pound dorado …so we did most from beaches and rocks…..we did get our roosters from the boat but in 3 feet of water very close to the house…used crocs… and live bait for the Roosters….many species including:
Rooster , ..Corvina …sierra…Dogtooth Snapper…..Pargo …Wrasse…..Mojarra….Triggers ( Huge)…..Mexican Pompano .Hawkfish .Green Jacks…and some unknown…good eaters….hope to see you soon… maybe Fred Hall…Craig and Theresa Cove
Loreto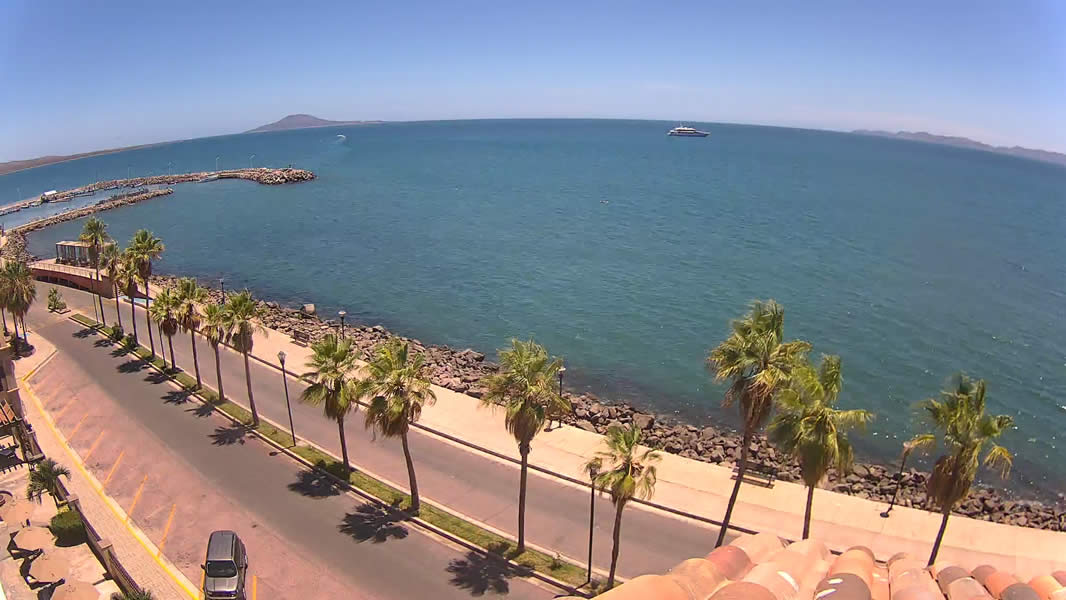 This past week San Bruno was the place to go for excitement bigger than 10-inch pintos and reds. Pargo and roosterfish were putting on the show with a bunch of pargo making it all the way to the fish box.
We had hook ups on 30-plus pound roosters but when you couple them with rookies it turns into a friendly and short fight.
The Escondido boat worked Catalana looking for wahoo but only found a short handful. Two trips past Catalana to the "trench" came up empty-handed for the long ride.
Only a few yellowtail are being caught at Lobo and the "50 Spot". Most trips are bringing back small dorado to the cleaning table.
(We had a 21K run yesterday and more events this month including the Baja 1000 mid-month … distractions!)…Rick Hill,

Had the opportunity to stop by Puerto Escondido Marine facility and enjoyed my visit with Gregory Nash Rhew, who was kind enough to give me the guided tour of his facility on such a short notice. Puerto Escondido has come a long way from the early days when my two sons and I would make pit stops there and catch a few cabrilla for dinner.
Now there is a cement ramp, along with a travel lift for larger boats.
A full-service boat yard is a welcome addition for the Loreto boating community as well as for the cruising yachts in the area. Thanks, Greg…Gary
Magdalena Bay

 Some of the schools were marked by circling and diving frigate birds, but there were not enough frigates to go around and just about any place lures were put out, they would be hit within a few minutes. Below are some pics of some of the eight released over the two days that hit a broad variety of colors, and one of Jim King who fished with me one day coaxing a lit up striper to pose nicely…Bill Erhardt
https://www.bdoutdoors.com/forums/threads/variety-outside-mag-bay-october-31-report.670634/
La Paz
Mexican Minute La Paz Fishing Report from Tailhunter Sportfishing Week of Oct. 29-Nov. 5, 2017
East Cape

There seems to be no end in sight to the amazing fishing season. Beautiful cooler weather and warm oceans make for ideal angling!…John Ireland
https://www.bdoutdoors.com/forums/threads/no-end-in-sight-as-season-winds-down.670948/
We ran back inshore to the drop off just off of Hotel Palmas. I asked a ton of questions which is why it sounds like I've fished here before… : ) We trolled along about 1.5 to 2 miles offshore. No luck until I spotted some dorado jumping about 75 yards to port.
Captain turned toward the fish and five seconds later, game on! Brought up a nice 25-pound (no scale) bull dorado…Michael Murphy
https://www.bdoutdoors.com/forums/threads/east-cape-las-barriles-oct-29-report.670652/

From catching 250-pound bluefin off his home territory in Maine, Andy Nichols had his fingers crossed to have bluefin and yellowfin in the same week. Darn it anyway, he settled for four beautiful wahoo. A die-hard fisherman and local East Cape angler for nearly 20 years, we were proud to have Andy and his clan on board…Theresa Comber
Puerto Los Cabos
The season's final big tournament, the WON Tuna Jackpot, attracted some 147 teams battling for high stakes, and searching for the largest yellowfin tuna, with other jackpots for dorado and wahoo.
Surprisingly, there are still supplies of sardina available; anglers are also using slabs of squid, caballito, ballyhoo and chihuil as well. Ocean water temperatures are now in the 81- to 85-degree range.
Most common species have been the yellowfin tuna, with sizes from small football to 90-pounds plus, including fish to over 300-pounds. Local panga skipper Chame Pino landed a 322-pound yellowfin off of Gordo Banks, while drift-fishing with chunk skipjack as bait.
Iman Bank has held the highest number of schooling tuna, though smaller sizes. San Luis has produced tuna from 70- to 90-pounds, while the Gordo Banks have proved to be the best bet for hooking into a cow! These big fish are not numerous and lots of patience and chumming is involved. Very heavy pressure now, as we are into the full moon phase, which can often cause the fish to be even more sporadic and finicky.
The wahoo bite has showed improvement; best spot was near Iman Bank, and though hard to come by, slow-trolling with chihuil was the best technique. The wahoo also hit on Rapalas at times, though not like on the live bait. Wahoo up to 45-pounds were brought in … some boats landed as many as four, but as the pressure increased, the wahoo action tapered off. The water temperature is just starting to drop and as it drops a few more degrees, conditions will be ideal for peak activity for these prized gamefish…Eric Brictson, Gordo Banks Pangas
Cabo San Lucas
What a FABULOUS week of fishing! Many billfish caught, including a "baby" marlin of around 8 pounds, which of course was released, and another striped marlin caught and tagged (with a satellite tag) by our founder and CEO Tracy Ehrenberg and her team, which included members of Gray Fishtag Research, Costa Sun-glasses,  Squid Nation and Gary Graham, Baja Photojournalist.
This tag will provide much-needed valuable information on these species of marlin and hopefully aid research and conservation efforts.
As if this wasn't exciting enough, one of our favorite, fun tournaments of the year took place this week as well … the WON Tuna Jackpot. BIG tuna were caught this year, with the largest being 338-pounds. It was weighed in on the first day. Still going strong are the dorado and other species caught include thresher sharks, roosterfish, wahoo and a couple of yellowtail…Pisces Sportfishing
Los Cabos Tuna Jackpot
Yo-Zuri drone video of Cabo Tuna Jackpot

You have to watch this video with killer drone footage shot and put together by Ray Gardner of Yo-Zuri during the Western Outdoor News Cabo Tuna Jackpot! 2017's tournament, the 19th, set a record with 13 over 200 pounds weighed, including three over 300, so keep an eye out for more stories from this year's event at Western Outdoor News and on our pages in the next couple weeks. Yo-Zuri America. Inc. Western Outdoor News

Posted by Los Cabos Tuna Jackpot on Sunday, November 5, 2017
Yo-Zuri drone video of Cabo Tuna Jackpot You have to watch this video with killer drone footage shot and put together by Ray Gardner of Yo-Zuri during the Western Outdoor News Cabo Tuna Jackpot! 2017's tournament, the 19th,
set a record with 14 fish over 200-pounds weighed, including three over 300.
Cabo Climate: Daytime air temps averaged 88.8 degrees and nights at 74.8 degrees. Humidity ratio averaged 56.8% for the week. It was a mostly sunny and warm week with clear days and calm seas.
Sea Conditions: Cabo's Pacific side from Finger Bank started at 84 degrees. The Golden Gate Bank and southerly to the Jaime Bank all were around 89.5 degrees. Inshore, Todo Santos to Cristobal, and out about 7 or 8 miles, were all at 87 to 88 degrees. Cabo Falso out to the 95 Fathom Spot, northerly to the 1150 Fathom Spot and even northerly to the Outer Gorda Banks, were all at 87 to 88 degrees. Surface breezes flowing mostly from the southwesterly to southeasterly directions at an average of 10 mph.
Best Fishing Area: Several areas continued to be in the "Hot Spot" zones and included Los Arcos to Cabo Falso, Jaime Bank, Herradura, Migrino and Pozo de Cota. Dorado were taken all along the coastal areas, mostly along the Pacific side of Cabo.
Best Bait-Lures: Rigged bait were working well for the sailfish and the marlin as were the bigger artificials for the bigger marlin. Dorado and yellowfin tuna were taken on live bait, rigged bait, and a variety of artificials and colors.
Bait Supply: The bait supply continues to be excellent and readily available for the boats and so far, remains at the $3.00 per bait rate…Larry Edwards, Cortez Charters