Que Pasa
Whew! Tropical Storm Norma seems to have changed directions and will avoid Baja Sur; the weather remained normal.
The La Pesca de Baja series Finale is scheduled to be held September 22 and 23. The winning teams from the preceding four events that were held throughout the summer will compete for the Grand Championship at this event.
However, any other anglers are welcome to enter and compete in this event as well. This one-day event is a terrific opportunity to mingle with local anglers as well as regional anglers from around the state.
https://www.bdoutdoors.com/baja-bytes-san-quintin/
For more event information visit http://www.pescalabaja.com/
Baja Norte
Coronado Islands
The weather side of North Island has some yellowtail and some big bonito. However, there are also a ton of sea lions.
The Middle Grounds also has some yellowtail, big bonito and way too many sea lions. No news from the area south of South Island.
*********************
The Mexican Navy is still there, checking boats on a regular basis for Vessel Temporary Import Permits, FMMs and Valid Country of Residence Passports for each person on the boat (an FMM/Tourist Card cannot be purchased without a passport anyway).
Required permits are listed on the CONAPESCA website for fishing within 12 miles of land, including the islands and they can be purchased through their website. …fishdope.com
Ensenada


A picture is worth a 1,000 words. …Sammy Susarrey Sportfishing
San Quintin
Yellows … pretty easy trolling at the 15 Fathom Spot with bright mirrors and xraps, then dropped for some whitefish, big lings, reds, and the occasional sculpin. …Ken
https://www.bdoutdoors.com/forums/threads/excellent-trip-to-sq-with-captain-juan.667003/
Cedros Island
Fished within a couple of miles from the marina. We caught lots of yellowtail up to 30 pounds on mackerel on 5/0 hooks and 30- to 40-pound test. We also trolled for limits of yellowfin tuna up to 25 pounds and caught yellowtail each day…Ed Hayden
https://www.bdoutdoors.com/forums/threads/cedros-9-11-15.667404/
Bahia Asunción
Wide Open YTBite!…Shari Bondy
https://www.bdoutdoors.com/forums/threads/bahia-asuncion-fishing-report-mid-september-wide-open-yt-bite.666977/
Bahía Concepción
Loreto
Looks like we might escape any rain from the next storm down south of Cabo, but there is wind in its place. We have fully recovered from the last storm and even the fishing is coming around.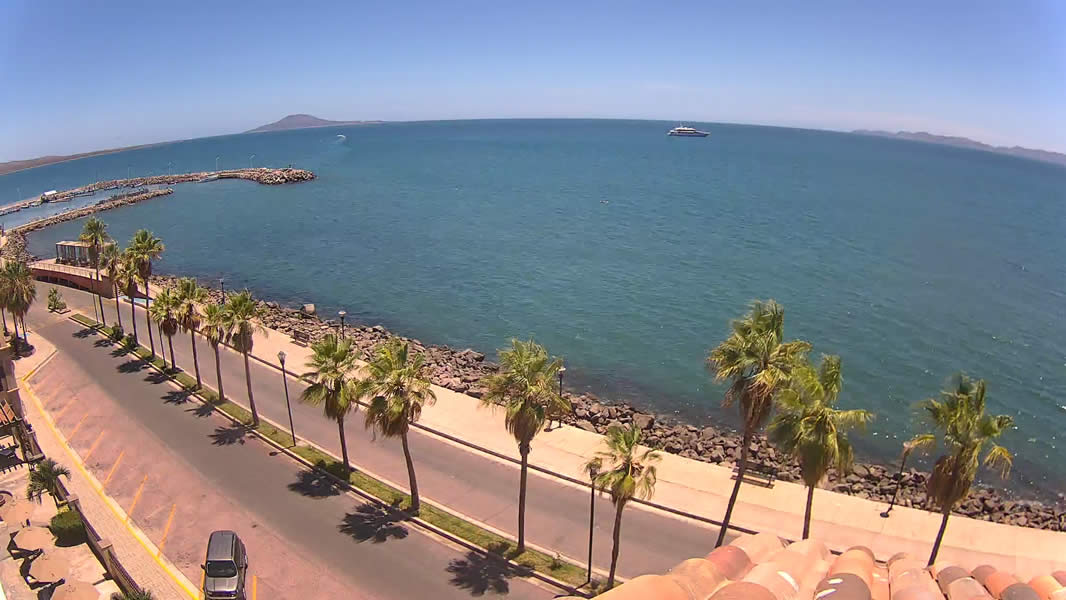 Bottom fish and smaller dorado are back in the catch list. Pintos, whitefish and snappers are the most numerous species being caught. Out past Punta Lobo on Carmen Island the action is picking up on some bigger fish. Baqueta and yellowtail are bending poles for the
few boats wanting to work with the currents and rocks.
Captain Tony Davis put clients on some big yellowtail with four out of five escaping the gaff. The first time the lady fisherperson landed the biggest yellowtail, it weighed in at 32 pounds. Mackerel for bait was the trick along with putting in the time to do the learning curve on Loreto's hard-pulling local yellows…Rick Hill, Pinchy Sportfishing
La Paz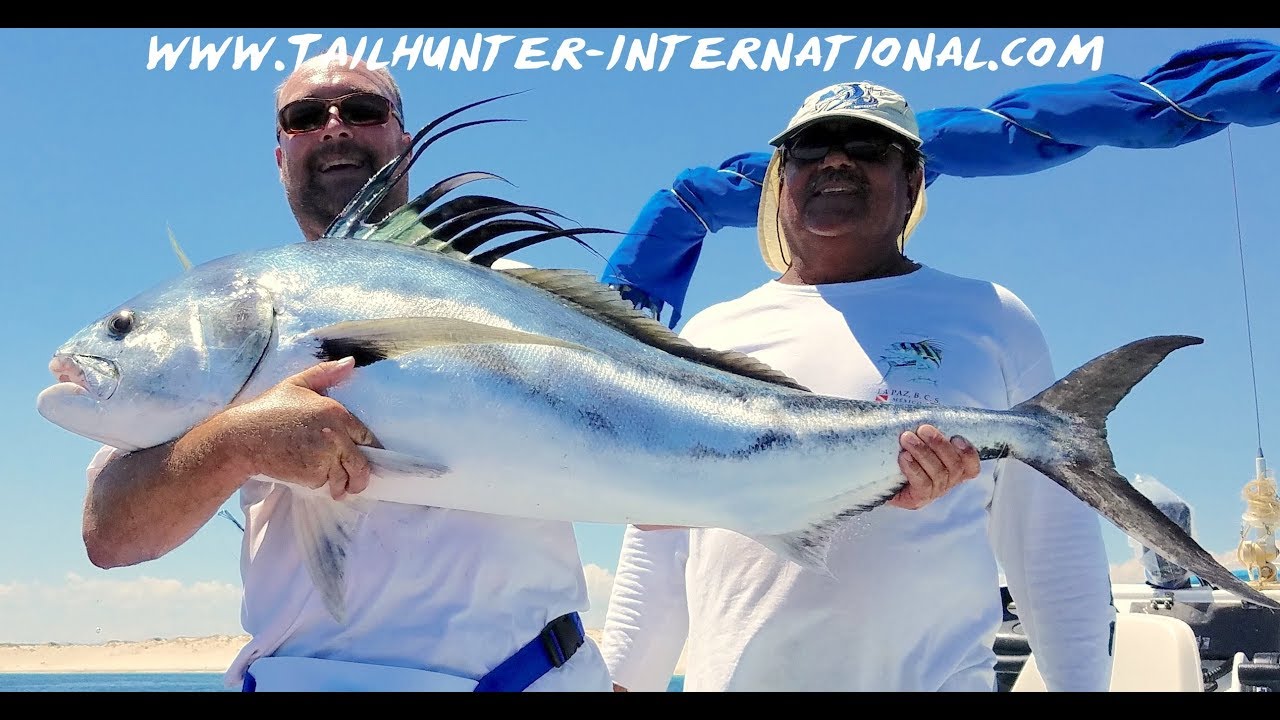 Mexican Minute La Paz
Fishing Report from
Tailhunter Sportfishing
Sept 10 -17, 2017
East Cape


The great fishing continues on the East Cape! It's time to come down to Palmas De Cortez and get hooked up…Van Wormer Resorts

Crazy fishing down on the East Cape! After Lidia, conditions became excellent…John Ireland
https://www.bdoutdoors.com/forums/threads/yellowfin-tuna-bite-hot.667369/
Puerto Los Cabos
Now in the final weeks of the summer season, we are seeing lighter crowds of tourists, as families are now getting settled into the start of the new fall school semester.
Calm conditions prevailed this past week; light winds in the afternoons, mostly clear skies, very high humidity, with slightly cooler temperatures at night and daytime heat index averaging 100 degrees. Ocean water temperature has cooled slightly over the past couple of weeks, now averaging 84 to 86 degrees. Off-colored greenish currents are swirling throughout the region; varied clarity in certain areas from day-to-day. Most of the floating debris from the storm wash out has now dissipated.
The fishing has been on and off ever since the passing of Lidia. There were good numbers of dorado found, though the majority were juvenile-sized, with an occasional fish over 15-pounds. Dorado were found in schools throughout the region while trolling medium-sized lures. Also, they would readily strike on a variety of bait.
Bait suppliers were able to find sardina near shore early in the week and along with strips of squid, these were the main bait options available.
Yellowfin tuna were found from the Gordo Banks towards the Iman Bank. Action was sporadic — from scratchy to wide open — depending a lot on clarity and currents that were running at a given time. Often the yellowfin tuna were seen boiling on the surface, but they proved to be finicky — some days biting right off the bat early — then slim pickings — coming back up late, very hard to predict. Average size tuna was in the 10- to 15-pound class; yellowfin tuna to over 50-pounds were rare. Reports of tuna to 100-pounds were seen in the mix, though the larger grade of tuna have not been biting often.
The majority of all tuna action was found while drift fishing with strips of squid or sardina.
Only a handful of wahoo strikes reported, more lost than actually landed. We expect when the water temperatures cool off a bit more and we see cleaner blue water back close to shore, wahoo activity will improve.
Billfish were scattered … a few sailfish, striped, blue and black marlin hook ups were reported, though we only had limited numbers of anglers visiting and most of these were preferring to target species such as tuna and dorado. No bottom or inshore action to really report on besides a few red snapper and triggerfish…Eric Brictson, Gordo Banks Pangas
Cabo San Lucas


Looks like we are getting a glimpse of what's to come for October's billfish tournament season, with over half of our boats catching billfish — mostly sailfish, striped marlin and some decent-sized blues. Anglers still willing to fish after the passing of tropical storm Lidia were not let down, as all but one of boats that went out this week caught fish…Pisces Sportfishing
There continues to be good fishing action for Cabo San Lucas, and the dorado bite continues to be supplying the mainstay of the action with a mixed-sized conglomeration of fish. There has been a real mix of smaller and larger dorado, which is not at all usual for this area; but still, the boats are starting to release many of the smaller fish. This past week was fairly slow on the billfish bite.
Cabo Climate: Some mixed sun and clouds during the early week and mostly cloudy as the weekend approached. Daytime temps averaged 86.5 degrees and nights averaged 78.4. The humidity ratio averaged 80.7%. The predicted rain and wind from Tropical Storm Norma turned west, and left Baja Sur the way it found her: calm conditions, high humidity, moderate to high temperatures and excellent fishing.
Sea Conditions: Finger Bank to Cristobal Ridge, all at 84- to 85-degrees. Cristobal to Santa Maria Bay at 85 degrees. Santa Maria to Los Frailes at 86 to 88. The 1150 Fathom Spot to the Cabrillo Sea Mount at 88 to 90. Surface breezes flowing in from the easterly directions and varied from about 12 mph with exception to Sunday from the southerly direction at 25 mph.
Best Fishing Area: There was no special "hot spot" for the billfish as they were scattered about the area and the dorado bite was in every direction from the Cabo Harbor.
Best Lure-Bait: Rigged bait worked well for sailfish and a few marlin. Assorted artificials seemed to work well for the dorado and yellowfin tuna.
Bait Supply: Remained good and plentiful at the $3.00 per bait rate…Larry Edwards, Cortez Charters