Que Pasa
This amazing vintage footage is of the first marlin taken on fly by Dr. Webster "Doc" Robinson from the IGFA archives.
Doc, his wife Helen, and Captain Lefty Reagan secured a place in the angling record books by developing the innovative team technique which involved one angler teasing the billfish up with live bait while the other angler presented the artificial fly. For a couple who contributed so much to sport fishing, it is astonishing that the Robinsons' serious angling careers did not begin until later in their lives.
The Robinsons bought a home in Key West, Florida after Doc had survived a serious auto accident which temporarily interrupted his career as a financial analyst in New York. Doc and Helen soon enjoyed wading the flats and angling for bonefish and permit. Meanwhile, Doc was reading the books of big game anglers such as Zane Grey, and beginning to dream.
In 1959, at the age of 63, Doc and Helen set out to fish the waters off Panama, Peru and Chile. Four years later, Doc had caught 115 black marlin in addition to many other prizes … more than double the total ever before taken by an individual.
During that same period, Helen took a women's world record in the 80-pound line class (a 796-pound black marlin), and a world record for both men and women in the 50-pound line class (a 584.5-pound black marlin). In 1969, Helen became the first angler to post a world record catch in each of the six IGFA line classes, which were 12, 20, 30, 50, 80, and 130 at that time.
Doc Robinson was known for his amazing ability to research and absorb the smallest details of angling techniques, and then to expand on that knowledge or, when necessary, develop completely new approaches. After Doc's death, Helen Robinson fulfilled her husband's dream and produced a documentary film of his big game fly fishing techniques entitled "Marlin to the Fly." It aired on PBS.
BBC produced a special featuring Helen entitled "The Old Lady and the Sea."
Check our Facebook page regularly for another amazing vintage video from IGFA's unique E. K. Harry Library of Fishes, the world's largest library built to preserve the history of our sport.
Visit https://igfa.org/Memberships.aspx.
It is the mission of IGFA to promote conservation of game fish, promote responsible angling practices and preserve the history of our sport. With a small annual membership you can support the IGFA and keep its mission alive for future generations.
Baja Norte Sportfishing report
Coronado Islands


There are lots of yellowtail and big bonito around, with a number of them out on the Flats towards shore and on the Middle Grounds.
Moving down to the area from the Lighthouse to the South Kelp Reef, there are yellowtail, some big bonito and if you are lucky, a small 12- to 15-pound bluefin tuna. But beware!
There are a TON of hungry sea lions.
The best technique seems to be slow-trolling sardines; use at least 30-pound test, though 40- to 50-pound would be the better choice to "horse" those fish away from the sea lions.
If the goal is bluefin, stick with 20- to 25-pound fluorocarbon since they are more finicky eaters.
The Rockpile reports are slow for surface fish, although rockfish action has been good.
The Mexican Navy is there and checking boats for Vessel Temporary Import Permit , FMM and Valid Country of Residence Passport for each person on the boat (can't purchase the FMM (Tourist Card) without a passport anyway).
Required permits are listed on the CONAPESCA website for fishing within 12 miles of land including the islands. The permits can be purchased through their website.
http://www.semarnat.gob.mx/gobmx/pagosat5.html
South 9 Mile Bank / Coronado Canyon
Though there's lots of life in the Canyon, it appears 99% is bonito. There are also spots of puddling 'bones' being found just to the west of the Islands.
Kelp paddy fishing is slow.
Ensenada
Local charter boats and private boaters are finding fair surface action for small yellowtail, bonito and barracuda throughout the bay and at Todos Santos Island, plus good bottom fishing for rockfish and halibut.

The La Pesca la Baja tournament, held in Ensenada recently, had 152 anglers competing in the event. The Surface category was dominated by yellowtail with the largest weighing 9.2 pounds caught by Andrew Ruiz earning him $25,000 MXN. The Bottom division was won with an 11.4-pound halibut landed by Ronnie Gibson.
San Quintin

Today at K&M Sportfishing, San Quintin, Baja: Bill Maher and friends along with Capt. George Catian aboard our 25-foot Parker found
jumping tuna just outside the highspots. There were some yellowfin taken trolling fish on porpoise schools by Capt. Pedro Cota.
Capt. George reported seeing frothing tuna, jumpers, etc. …Captain Kelly Catian
https://www.bdoutdoors.com/forums/threads/k-m-sportfishing-san-quintin-bluefin-showing-yellowfin-on-porpoise.665328/
Where are the WSB? We get a lot of calls from people wanting to know when is a good time? July-August-September is the slot for the "tankers" here in SQ.

Being in the right place at the right time has been key this summer.
The stars lined up for us this month and we found a pattern in the tide.
But it was a late bite so we just waited it out for the conditions to come together.
The bite slot was only an hour or so, but there were huge 50- to 60-pound fish swimming around the boat.
https://www.bdoutdoors.com/forums/threads/k-m-sportfishing-san-quintin-august-wsb.665262/
Cedros Island
Yellowtail fishing is full speed in the afternoon right in front of the marina on yoyo iron. Visiting anglers caught 20 fish in 2 hours. Not small — all were in the 25- to 35-pound range.
The calico bass fishing is slow with only smaller fish from 1 to 3 pounds biting in 25- to 40-feet of water.
Yellowfin tuna are everywhere! Some were even caught from kayaks using trolled sardines, plus the kayakers also caught dorado beneath the kelp a few miles off the island.
There were white seabass spotted but not biting well. One angler, while reeling in a small calico bass from 50-feet deep had a white seabass weighing approximately 50+ pounds follow his hooked fish all the way to his kayak before inhaling it. Excited, the angler tried to set the hook, but set it too soon and missed the big fish…Jeff Mariani, Cedros Tackle
Bahía de Los Ángeles

Once again, the dorado were a tad late arriving; once they arrived, the schooling fish were on the smallish side with only a few trophy-sized fish in the mix. Most visitors are seasoned anglers who wisely release the small fish and wait until the larger models show up.
Grouper and cabrilla action has heated up as summer settles in.
Bahia Asunción
After a brief flurry of yellowfin tuna, locals report that they seem to be back on the normal pattern before El Niño, with the anticipation that their normal season will begin in October.
Loreto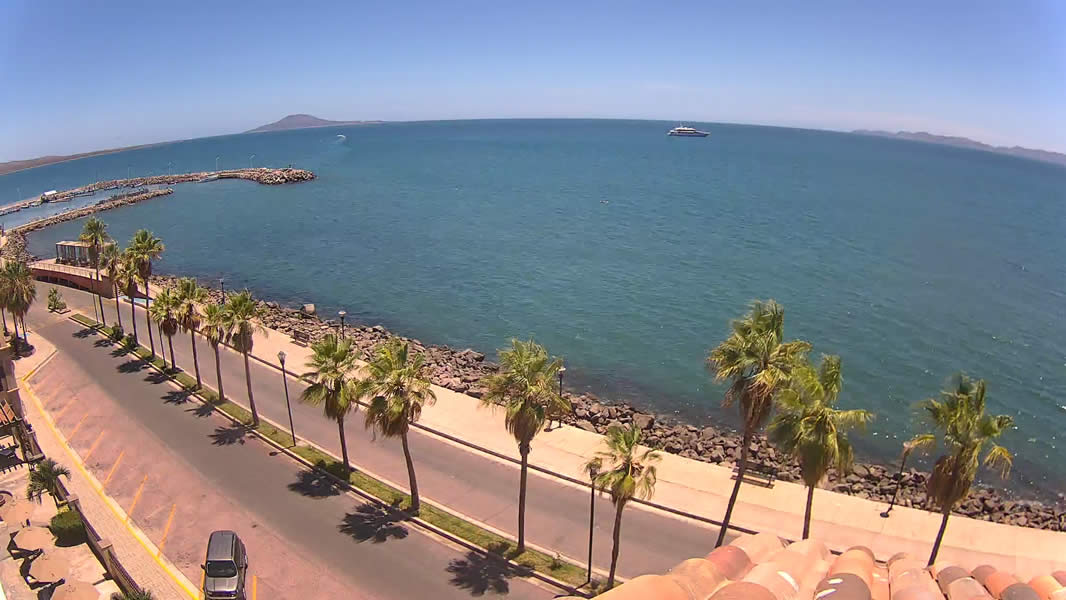 Fishing is still good with the focus on dorado and bottom fishing.
We are still looking at a banner year for tiny dorado with most fish matching sizes with our ever faithful triggerfish!
I checked with the port captain and API employees who run the boat ramp and they echo the same news … not many and nothing big…Rick Hill, Pinchy Sportfishing
Magdalena Bay
Joe Zaragosa with Salt Junkies' crew came out for 3.5 days but returned in 2.5 with limits. These guys are great fishermen and literally filled up the boat with fish.
Due to weather, we fished grouper and they landed several.
https://www.bdoutdoors.com/forums/threads/boat-loads-of-fish-continue-in-mag-bay.665446/
La Paz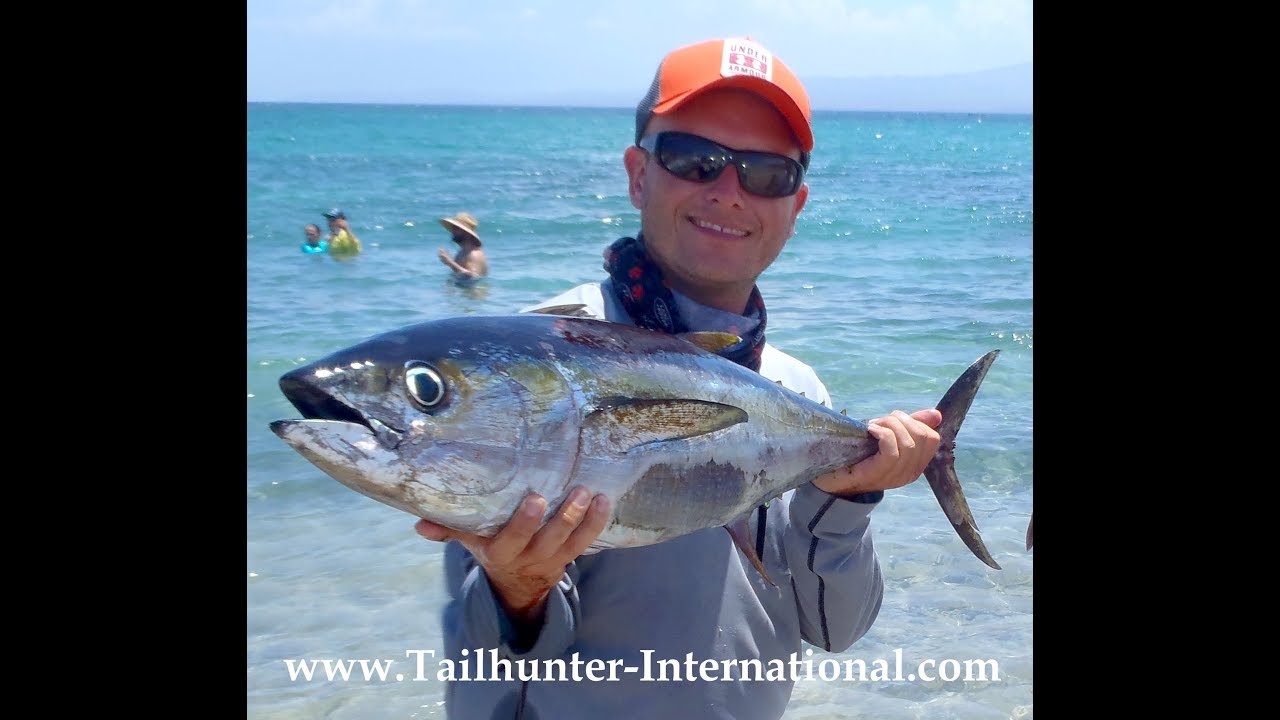 MEXICAN MINUTE VIDEO FISHING REPORT for WEEK of AUG. 20-27 2017 from Tailhunter Sportfishing Tailhunter Sportfishing…
Jonathan Roldan
East Cape

It was an amazing 2017 Wahoo Gold Cup! Forty-four teams participated in the first annual tournament out of Hotel Palmas De Cortez. The winning team was Team #42 on the boat Flecha Recta with Captain Javier Cota and Angler Sergio Daniel Sandoval with an awesome 55.5-pound wahoo! Thirteen wahoo were weighed ranging from 21.7 pounds to 55.5 pounds and over 25 were caught in total. Congratulations to all the anglers and we hope to see you all again next year on August 25, 2018 for the second Annual Wahoo Gold Cup…Van Wormer Resorts
Dorado bite continues all along towards the south. Morgan Pinckly, a 13-year-old from Newport Beach, caught 12 dorado, two 40-plus tuna and a bunch of pargo…John Ireland
https://www.bdoutdoors.com/forums/threads/baja-variety-satisfies-visiting-anglers.665451/
Puerto Los Cabos
Tropical conditions continue with high humidity, scattered cloud cover, light winds, and calm, ocean swells, all making for great conditions for offshore fishing.
Anglers have been relying on slabs of squid and live sardina for bait.
The main action this past week was for the yellowfin tuna, an influx of smaller-sized fish in the 10- to 15-pound class dominated the bite on the Iman Bank, where fleets from as far away as Buena Vista have been getting in on this action. Best bet was drift-fishing with free lined sardina; limits were the rule. Mixed in with the football-sized tuna were white skipjack up to 8 pounds and an occasional much larger yellowfin tuna in the 50- to 80-pound class, though those were few and far between. One 150-pound tuna was also reported early in the week off of the Gordo Banks. This time of year we would expect more numbers of quality-sized tuna. We do believe they are still in the area, but are hanging lower in the water column, perhaps not wanting to compete with the greater number of smaller tuna.
With all of the yellowfin tuna around, there have been more reports of black and blue marlin; early in the week there was one 547-pound black marlin brought to the scale. Others in the 200- to 250-pound range were also landed. Most of these marlin strikes came while slow-trolling larger bait, such as skipjack or yellowfin tuna.
Only a couple of wahoo strikes were reported all week, though there were fair numbers of 10- to 20-pound dorado spread throughout the region.
This week produced more dogtooth snapper up to 45-pounds than there have been all summer. These fish hit while anglers were drift fishing and targeting yellowfin tuna on the Inner Gordo Bank producing the majority, but others were also hooked into on the grounds from La Fortuna to the Iman Bank.
Not much inshore fishing being done as this action usually fades this late in the season. Most fishing activity is now centered on the high spots offshore…Eric Brictson, Gordo Banks Pangas
Cabo San Lucas

Looks like we may have sparked a bit of sibling rivalry between our "boys" with yesterday's post: "The 31-FT RUTHLESS hit the dock today with these FOUR big tuna, all weighing between 100 and 185 pounds! A big congrats to anglers Dennis and his friend, from Pennsylvania!"
The Cabo Climate: Daytime air temps at 87.5 degrees average and nights at 78.5 degrees. Humidity ratio averaged 74.7%. A mostly cloudy week with a few late-day afternoon showers on Friday and Saturday.
The Sea Conditions: Sea temps are very good on both sides of the peninsula. The Finger Bank down across the Golden Gate and the Jaime Bank and on to Cabo Falso, all at 83 to 84 degrees. Cabo San Lucas and northerly on the Sea of Cortez side is all at 85-86 degrees. Surface breezes flowing mostly from the westerly directions at an average of 12.7 mph.
Best Fishing Area: Margaritas, Herradura, 95 and 1150 Fathom Spot for marlin.
Best Lure/Bait: The billfish are being stubborn on the bite with a few taken on live bait, a few on rigged bait, and a few on different artificials, too. Dorado and tuna were taken mostly on artificials on blind jig strikes.
Live bait supply: Good supply of live caballito at the $3.00 per bait. …Larry Edwards