Que Pasa
Boat Goes Aground in Baja
A boat that sailed in this year's Baja Ha-Ha ran aground near Ensenada, about two weeks after the conclusion of the rally. Mr. Beefy — a Lagoon 440 catamaran from Newport Beach — was headed into San Quintín on her way back up from Cabo San Lucas.
"I guess I'm not eager to tell the story, but if it can help anyone else . . ." Dan Rawitch told us this morning, as he was heading back into Mexico with his wife Sophia to tend to the aground Mr. Beefy, which is named after their beloved English Bulldog that passed away while they were purchasing the boat. "I've replayed it over and over in my head. We knew exactly what our heading was and where we were going." Rawitch reported seeing 15 feet of water on his depthfinder while looking for a safe place to anchor. "All of a sudden, we knew the port prop was fouled because the port-side engine went quiet, and the boat was forcibly spun around and pulled down. Whatever fouled our prop was much stronger and bigger than a lobster trap. We later confirmed this when a local diver cut the line."
Mr. Beefy's starboard keel ran into a sandbar. "We're not sure how the stern ended up facing out to sea and the bow toward shore. That was 90 degrees in the wrong direction that we were going." Rawitch said that rather than feel like they ran aground, they felt a surge.
While experiencing this bizarre motion, Rawitch said that the saildrive seal warning on the starboard engine came on. "Once we spun around and were going to shore we still had forward momentum. When I went to power out and put full power on the starboard engine, smoke came pouring out. I thought there must be water in the engine. Why else would there be this billowing white smoke, especially considering the saildrive seal breach warning light was on? We basically had no engines, and tried all night to back off. And we were taking a beating. There were 8- to 10-foot swells all night and a lot of force on the boat. We were able to turn a little, facing outward. It was my wife's idea to put up the jib, which got us turned in a better direction, and made the night a little more bearable. But it was a frightIt's always sad to see any boat in this state.
"I guess the adage 'never go into an anchorage you don't know at night' is true," Rawitch said, adding that a perfect storm of unfortunate circumstances led to the grounding. Coming from Turtle Bay, the weather was forecast for moderate wind and seas, which the Rawitches had, until the last day. "We had 45 to 50 knots in our face, and were making maybe two knots of headway. So fuel became a concern."
But once things went wrong in San Quintín, there was an outpouring of support from the locals. "This guy in a wetsuit came swimming out, and eventually we had six pangas trying to tow us. They did all of this without knowing what was in it for them. Some guys went home, got pumps, and carried them over their heads and down to the beach for us. That was unbelievable."
Rawitch said that a respected patriarch of the community who owned many of the pangas rallied people to help. "We made friends. A guy there — an American — translated, drove us to Ensenada, and eventually drove us to San Diego.
"Human kindness when you're in a jam like that is touching."
– latitude / tim
Baja Norte
Coronado Islands
The weather side of North Island was found to be holding some small 6- to 8-pound yellowtail and some 4- to 7-pound bonito.
Slow-trolling sardine and Rapalas seemed to work fine.
The ocean was reported to be flat calm and glassy. The water is very clean and 62 degrees…fishdope.com
Ensenada
No Report
San Quintin

Weather has been great! Calm seas, warm water, no wind and wide open fishing for reds, lings, whitefish and a solid sprinkle of yellowtail.
There's good mini-macks for bait outside the mouth of the bay and the high spots are loaded with red tuna crab.
https://www.bdoutdoors.com/forums/threads/great-dicember-fishing-in-san-quintin.673294/#post-4474320
Bahia de Los Angeles
No Report.
Bahia Asunción
No Report.
Loreto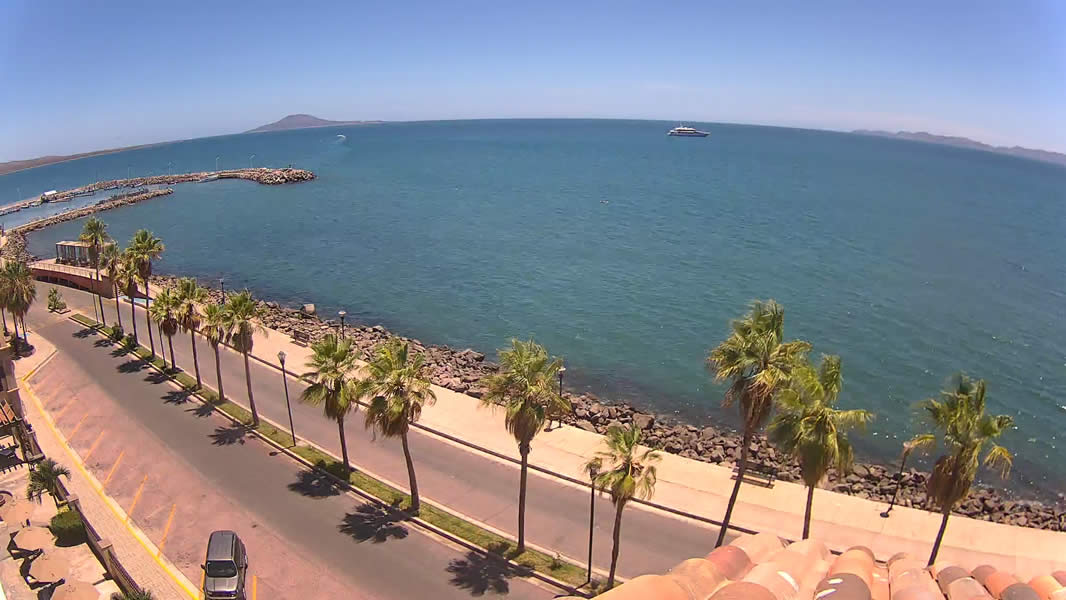 A bunch of days off the water with the port being closed is nothing like massive fire damage.
This week Loreto and all of Baja got blown out by some strong gusty north winds. I have to think they came out of the same origin as the horrible winds that devastated Southern California, too. Cabrilla were the big performers before the stuff hit the fan along with a good dribble of assorted dorado. Bottom fishing has been solid for the smaller reds, pintos and huachinango as always.
Hoping next week will allow a return to the fishing grounds out around Coronado Island…Rick Hill
Magdalena Bay
No Report.
La Paz
Mexican Minute La Paz Video Fishing Report from Tailhunter Sportfishing for Week of Dec 3 10, 2017
East Cape

A picture tells it all.
Dorado 12/10 grouper caught 12/05 wind was howling Wednesday and Thursday calmer and cloudy today
https://www.bdoutdoors.com/forums/threads/los-barriles-this-week.672350/#post-4472915
Puerto Los Cabos
Anglers were finding that yellowfin tuna were the most common gamefish now. Most of these fish were striking on sardina, some on strips of squid or chihuil. Most yellowfin landed were in the 10- to 20-pound range, plus a few in the 30- to 70-pound class. Often the tuna could be seen on the surface feeding, but they were spooky and not eager to bite on bait with hooks in them … striking in flurries, sometimes earlier in the day and then at other times not until later, a bit unpredictable. However, there are still a lot of yellowfin tuna on the local fishing grounds. Average daily catches would range from 3, 4 or 5 tuna, up to 10 or more per charter.
Wahoo action went wide open for a couple of days early in the week, especially off of Punta Gorda, within one mile of shore; the key was having the chihuil baitfish, which were never any guarantee, only a few wahoo were taken on trolled lures, such as Rapalas or while casting yo-yo jigs. A few landed as many as 4- to 8-wahoo per morning trip, with sizes ranging up close to 50 pounds. The word spread of the hot wahoo bite, and that area close to shore off the point is a relatively small area, very susceptible to pressure and the wahoo become finicky in a hurry. We do expect this wahoo activity to be on and off throughout this month, until water temperature becomes too cool for their liking.
Dorado continued to be scarce, though on some days there were some of these fish from the same fishing grounds, with an occasional fish weighing over ten pounds. No billfish to speak of out of San Jose del Cabo and even the good bite on the Pacific slacked up over the recent full moon.
Action off the bottom produced better action, though later in the week the wind put this action on hold. A handful of quality leopard grouper, yellow snapper, amberjack and monster-sized triggerfish were accounted for. Also every day a few sierra are being brought in. Mixed in with the yellowfin tuna have been white and black skipjack, some days in higher percentages than the yellowfin…Eric Brictson, Gordo Banks Pangas
Cabo San Lucas
The largest of our monster tunas caught this week was a 305 lbs yellowfin caught on December 5th, by a group of anglers, Gary, Jenelle, Nicole and Roger, from Rhode Island, aboard the 31ft Rebecca.
They landed the fish about 38 miles out from the Cerros de Arena on a yellow and orange lure. And if that wasn't enough of a lucky streak, the 31ft Rebecca proved impossible to beat this week, with not only the biggest tuna, but also the most marlin caught by any boat this week and by the same anglers. What a team! Seven striped marlin caught and released total, all around 100 to 130 lbs and all landed on mackerel bait out at Cerros de Arena again…Pisces Sportfishing
The billfish bite from Cabo San Lucas continues to produce very good catches for most of the fleet and over a wide area of the regular "hot spots" on the Pacific side of the peninsula: 42 stripers, (34 released) 46 dorado, 7 yellowfin tuna, 1 skipjack, 1 mako shark, 2 roosterfish, 2 Sierra and 1 toro. The catching remains excellent throughout the area and all of the regular hot spots are producing well.
Cabo Climate: Daytime temps averaged 79.1 degrees and nights at 66.8 degrees and an averaged humidity ration of 67.6%. Overall, it was a partly cloudy week with a couple of mostly sunny and warm days.
Sea Conditions: The Finger Bank and southerly to the Golden Gate Bank and on down across the Jaime Bank and the 1,000 Fathom Curve, was all at 80 to 80.5 degrees. Cristobal to Cabo Falso all at 81 degrees. Cabo San Lucas and out to the Herradura and the 95 Fathom Spot, over to the 1150 Fathom Spot, out to the Cabrillo Seamount, in to the Gorda Banks and on up to Los Frailes, was all at 82 to 83 degrees. Sea surface breezes flowing in from variable directions but mostly from the westerly flow at this time of year.
Best Fishing Areas: El Faro, Jaime Bank, Herradura and Pozo Cota are all biting well for the anglers.
Best Bait-Lures: Bait is working very well with both, live bait and rigged trolling bait, as well as double hookups were doing quite well with the rigged bait. A few billfish and dorado taken on the artificials, too.
Bait Supply: Continues to be a very good live bait supply at the rate of $3.00 per bait…Larry Edwards, Cortez Charters