Que Pasa

Baja hurricane season has begun! Tropical Storm "Eugene" is meandering up the west coast of Baja quite a ways offshore and most of that area is expecting some large swells and high surf as it dissipates and heads out in the Pacific.
https://www.wunderground.com/hurricane/eastern-pacific/2017/tropical-storm-eugene
New Fisherman's Center opens on Malecón at IGY Marina near Gaviota Fleet. There they have a machine where Mexican Fishing Licenses can be purchased and printed out instantly. The store will also offer fishing tackle, lunches and drinks for purchase before departing.
Baja Norte
Coronado Islands
Although the water is still on the dirty side, the islands are still holding a fun mix of yellowtail, nice barracuda, good numbers of bonito and willing calicos. Most of the usual spots at the Middle Grounds, around South Island, and down the South Kelp Ridge are holding various combinations of the four species, and there's always a chance at a yellowtail at either end of North Island and along the weather side. …fishdope.com
Tijuana Bull Ring
A few boats found slow fishing at the Bull Ring and opted to go out to South Coronado Island where they found steady action on a mix of yellowtail, barracuda and bonit0. …fishdope.com
Ensenada
Very happy with our mixed bag of fish. Nothing was wide open, but there was plenty of everything. Catch included yellowtail, bonito, barracuda, calico, sculpin, starries, salmon grouper, lingcod, rock cod, whitefish and Johnny bass…Carl
https://www.bdoutdoors.com/forums/threads/fished-ensenada-on-wednesday.660745/
San Quintin

Spent a week fishing in San Quintin with my son and had a GREAT trip. Two days of R&D, two days of EPIC fishing, and a day in the bay chasing butts…Rich Hollo
Cedros Island
This weekend with its full moon and invasion of red crabs brought lots of fishing action with an abundance of yellowtail for a few boats calling limits by 9:00 a.m. Saturday. Sunday followed with some more, even bigger fish for some of our guests, and a few called it their biggest yellowtail catch. My estimate was they were an average of 25 pounds up to on weighing 48 pounds. X-Rap mackerel worked great and we recommend our future guests bring a few; purple color was also popular.
Calicos were scattered and probably full of red crab, so making them bite was harder in the regular spots on Saturday. But on Sunday they were found on the west region of the island, where kelp is thick. Incursion to this area was possible, thanks to flat seas and visibility allowed them to see the fish chasing the lures.
Not much of other species, except a white sea bass and one sheepshead, with a few attempts for halibut but no luck.
According to NOAA Graphics, Hurricane Eugene is moving parallel to the peninsula — about 250 miles from it — and will start to dissipate by Tuesday to below depression strength. It will be too weak to bring anything but some light swell by Thursday to Cedros Island. More reports will follow as our 2017 trips are packed, and our guests get in the water…Jose Angel, Cedros Adventures
San Felipe
Permanent Gillnet Ban Enacted to Save the Vaquita's

On June 30, 2017, a permanent ban on gillnet fishing went into effect in the northern Sea of Cortez in order to help protect the endangered vaquita marina. Gillnets are used to illegally catch totoaba fish, whose swim bladders can sell for up to $20,000USD per kilo in the markets in China; the swim bladder is believed to have healing properties in China (an unproven belief). The vaquita get caught in these illegal totoaba gillnets and perish. The ban on gillnets is part of an agreement made by the Mexican government along with the foundations of actor Leonardo DiCaprio and businessman Carlos Slim.
Bahía de Los Ángeles

Don't forget Pesca La Baja Tournament on July 21-22.
http://www.pescalabaja.com/
Alonso Garcia found good fishing on his first trip.
https://www.bdoutdoors.com/forums/threads/bola-2017-1rst-trip.660439/
Bahia Asunción
Wow! Things got real crazy today as big schools of yellowtail arrived on the scene! Our guests, Taylor and his gal, got easy limits real fast trolling and when Taylor saw this big fish swim by the panga, he threw out a surface iron and soon it was in the boat!!! Capt. Juan is pretty happy today! Water temps have started to rise and air temps are around 80 for great fishing…Shari Bondy
https://www.bdoutdoors.com/forums/threads/wide-open-yellowtail-bite-in-bahia-asuncion-now.660316/
Loreto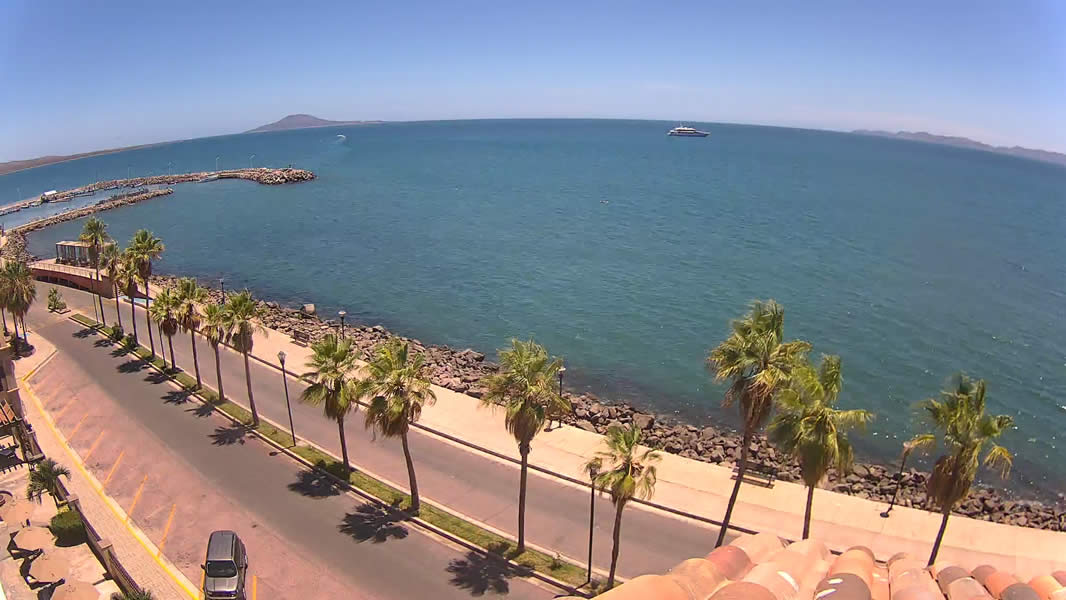 The much diminished Fishin' for the Mission Tournament was held in Loreto last weekend. It may be time to accept that summer fishing in Loreto this year will be much like the last few; 32 boats spent 64 four fishing days looking for dorado on a radius of fifty miles or so out of Loreto and the biggest fish caught weighed 15.2 pounds.
This fish five or six years ago would not have been a keeper. The average of the fish on board looked to be around 10-pounds, and 5- to 6-pound fish were brought to the scale…Bill Erhardt
https://www.bdoutdoors.com/forums/threads/doradol-in-loreto-july-9.660838/
Dorado fishing has continued in the same basic area outside of Carmen Island's Punta Lobo. This week more of the smaller dorado have been caught out at several sargasso paddies but larger fish are hitting the typical trolled lures.
The same basic area has kicked out 20- to 25-pound dorado on a variety of shapes and colors tuna feathers and jet heads.
Water temperatures are still perfect at 80 degrees and clearing up from the slight green to beautiful blues.
Tons of 4-inch flying fish are all along the west side of Carmen Island and out in the sargasso zones.
With all this "food" in the water, the fast growing dorado should be pushing 30 pounds by September!
Water report from our divers includes the same info about the flying fish. They also report that more lobsters and sea slugs are in the dive spots.
The usual pargo and grouper spots are relatively unoccupied which probably has to do with the changes in water temperatures…Rick Hill, Pinchy Sportfishing
Magdalena Bay
Report pending…Bob Hoyt
La Paz

Mexican Minute, La Paz, Mexico Fishing Report from Tailhunter Sportfishing for July 2-9, 2017…
Jonathan Roldan,
Tailhunter International
East Cape


This past week on the East Cape, conditions smoothed out and the fish came to play. While we had a couple of unusually windy days the week before, the seas were much calmer and some days were like glass last week. There was good live bait available, the water came up in temperature and became clearer; these factors together made for a good start to July on the East Cape. All the big game characters (dorado, wahoo, marlin, tuna and roosterfish) came to play leaving anglers with smiles on their faces. …Matthew Clifton, Scorpion Sportfishing
https://www.bdoutdoors.com/forums/threads/scorpion-sportfishing-feat-el-regalo-east-cape-sportfishing-report-july-9-2017.660861/
13th Annual Van Wormer Resorts Dorado Shootout – July 15th (Palmas De Cortez & Playa Del Sol).
This is the granddaddy of them all! Don't miss the biggest tournament in the East Cape.
With an average of 125 teams each year, the DSO is the biggest in Baja. Hosted by Capt. Kit Mc Near, this tournament offers some of the best fishing and prizes of any tournament in the East Cape. One team will walk away with a brand new 2017 Pick Up Truck. This is a one day tournament and the largest dorado wins! There will be optional jackpots available of $200, $300, $500, and $1,000. For more information go to our Dorado Shoot Out page:
www.doradoshootout.com
, or contact Kit McNear at
[email protected]
To make reservations for the Dorado Shootout, please call 877-777-8862…
Van Wormer Resorts.

The fishing is hot — just as it should be at this time of year. This week will be considered the beginning of The Blue Marlin Bite…John Ireland
https://www.bdoutdoors.com/forums/threads/blue-marlin-bite-begins.660888/

Winds were 6- to 9-knots from the north and 8- to 10-knots from the southeast, blowing from two different directions and creating a bit of a problem.
Air temps were near perfect from the mid-80s to low-90s.
Water temperatures varied from the mid-80s up north to the high-70s down south of the resort.
All-in-all between the erratic winds and lower than normal water temperatures, offshore fishing was definitely off. Call it a 5 on a scale of 1-10.
Inshore fishing, however, was great…Felipe Valdez
Puerto Los Cabos
We are now seeing progressively warmer days; we saw daytime high temperatures range from 85 to 95 degrees. Mostly clear sunny skies, scattered tropical clouds, increased humidity, though no new tropical storms at this time and the crazy southern winds have let up some, so ocean conditions were more favorable. Water temperatures were back up to 78 degrees late in the week … clarity was still greenish within five miles of shore, but with each passing day it is cleaning up some, a slow process.
Live bait supplies remained plentiful for caballito and mullet; very limited amounts of sardina were also found. The mullet had become more scattered in the cooler water, but now have moved back into the Puerto Los Cabos channel area in large schools, where jack crevalle and roosterfish have also been seen feeding. We heard of at least one 25-pound snook that was also landed from the beach by a local angler.
Local charters have found the most consistent action from Iman to San Luis Banks. This is where there was quality action for huachinango (red snapper) being landed daily, while drift fishing over the high spots and working yo-yo style jigs. Same areas produced a handful of amberjack, leopard grouper and Eastern Pacific bonito — the good eating variety. Yellowfin tuna of 30- to 70-pound size are lurking on these same grounds, but only an average of a few a day for the combined fleet, most of which are taken on bait such as live caballito.
Later in the week, boats also reported finding yellowfin tuna in the 5- to 15-pound class scattered on the outer perimeter of these same banks, biting smaller-sized hoochie lures.
Roosterfish and jack crevalle are being taken in the 15- to 20-pound range; surely there are some much larger fish patrolling the shorelines…Eric Brictson, Gordo Banks Pangas,
Cabo San Lucas


Second-time lucky family: the Hansen's from Idaho Falls and their 148-pound swordfish landed aboard the Pisces Tracy Ann (photo by Oscar Bañaga).
Cold and Warm Water Converge Together!
Another week of a lack of biting billfish for the Cabo area.
There were reports of a handful of 200-pound tuna being caught out to the south of Cabo Falso at about 20 to 25 miles off using kites.
And the inshore action has slowed somewhat from the past few weeks.
Cabo Climate: A mostly sunny and clear week with Sunday being the only partly cloudy day. Daytime temps averaged 82 degrees and nights were 76.4 average. Humidity ratio averaged 73.14%.
Sea Conditions: Pacific side is warming up rapidly. The Finger Bank to Cristobal, across the Golden Gate and Jaime Banks, all at 75 to 76 degrees. Cristobal to Santa Maria Bay and close to the shoreline, all at 72 degrees but rising to 75 to 76 degrees outside 3 miles to 77 to 80 degrees; the 1150 and out to the 1000 Fathom Curve all at 80 to 82 degrees. Windy and bumpy on the Pacific side with the surface breezes flowing in from the westerly direction at an average of 12.14 mph. Mostly calm water on the Sea of Cortez side of the peninsula.
Best Fishing Area: There was no specific good catching area for the billfish. Most of the yellowfin tuna came from the 1150 Fathom Spot but the bigger tuna were caught out to the south of Cabo Falso, about 20 to 25 miles or so off shore.
Best Lure/Bait: Nothing was working best except for the feathers and small lures for yellowfin tuna.
Bait Supply: A very good live bait supply of caballito available at the rate of $3.00 per bait paid direct to the bait vendors at time of receipt. …Larry Edwards, Cortez Charters.
A bottle-neck type diving lure, it has the looks of a popper but with an extended lip. It is designed for longer casts rather than a regular crank-bait because of its aerodynamics.
Jansen displays his beach technique fishing poppers in the rocks at the Old Lighthouse…Stephen Jansen
Stephen Jansen's new shop is located at Plaza San Lucas, better known as Plaza Wal-Mart…two doors down from Radio Shack.
Carretera Transpeninsular, KM5.7
Cabo San Lucas.