Que Pasa
560 nautical miles on Baja water … not many fish.
https://www.bdoutdoors.com/forums/threads/fishing-san-quentin-and-need-a-little-advice-please.649313/
Weekly Fishing Reports
Baja Norte
Coronado Islands
Report pending…fishdope.com
1140 Finger / Lower 500 and beyond
The kelp in the area are still holding yellowtail, but they haven't been biting well this weekend. There are also some scattered yellowfin around taken on blind jig strikes. The water in closer to the coast on the SE end of the zone is cold — 61 degrees and filthy green. It has lots of bonito and some bait but that's it. Looking farther down the line, the long range boats aren't seeing much on their travels up and down the coast. All things considered, it's still super early in the season, and oftentimes the tuna and billfish push in from farther west than the main route down the beach anyway…fishdope.com
Ensenada
While the yellowtail continue to bite, size matters and these are on the small side…Sammy Susarrey
San Quintin
Headed out with Roman from Pedro Pangas, mucho bait was made; then headed to San Martin Island and found the sea bass … small ones but tasty. Water is blue and 62 degrees. Lots of red crab — tried for tails, but no takers. Got some reds! Going to be a great summer…Alex Rekrut
https://www.bdoutdoors.com/forums/threads/oldman-gets-white-sea-bass.658058/
Ran into some good folks yesterday while drifting the channel off
Pedregal. They were fishing from shore with ultralight gear, 6- and 8-pound test with 4-pound leaders. Store-bought bay shrimp pieces on a Carolina rig was the ticket for them…Daniel Powell
Bahía de Los Ángeles
Earlier posts described the conditions and fishing areas. We too made bait very easily at the ramp and first day joined the "fleet" for wide open YT south end of Isla Guarda. Limits/close to limits for all in 15-25lb class…Nappo
https://www.bdoutdoors.com/forums/threads/bola-june-3-4-5.658446/
Fishing with friends and family, it was wide open yellowtail on the surface, south end of La Guardia. Cabrilla fishing has been slow but not without its rewards; cousin Pauly caught and released a beautiful golden cabrilla. Yellowtail are from smallish to huge… Juan Cook
Bay runner Bill called us as we came in and heard the news so he
launched from down the beach. He caught two but the wind made it serious rock and roll so he headed back in after only one hour. We used blue and white TLC's. Several of the fish had small anchovies in their bellies so we guessed size right this time…Don Weir
https://www.bdoutdoors.com/forums/threads/fished-bay-of-la-june-4th-and-5th.658198/#post-4349007
Puertecitos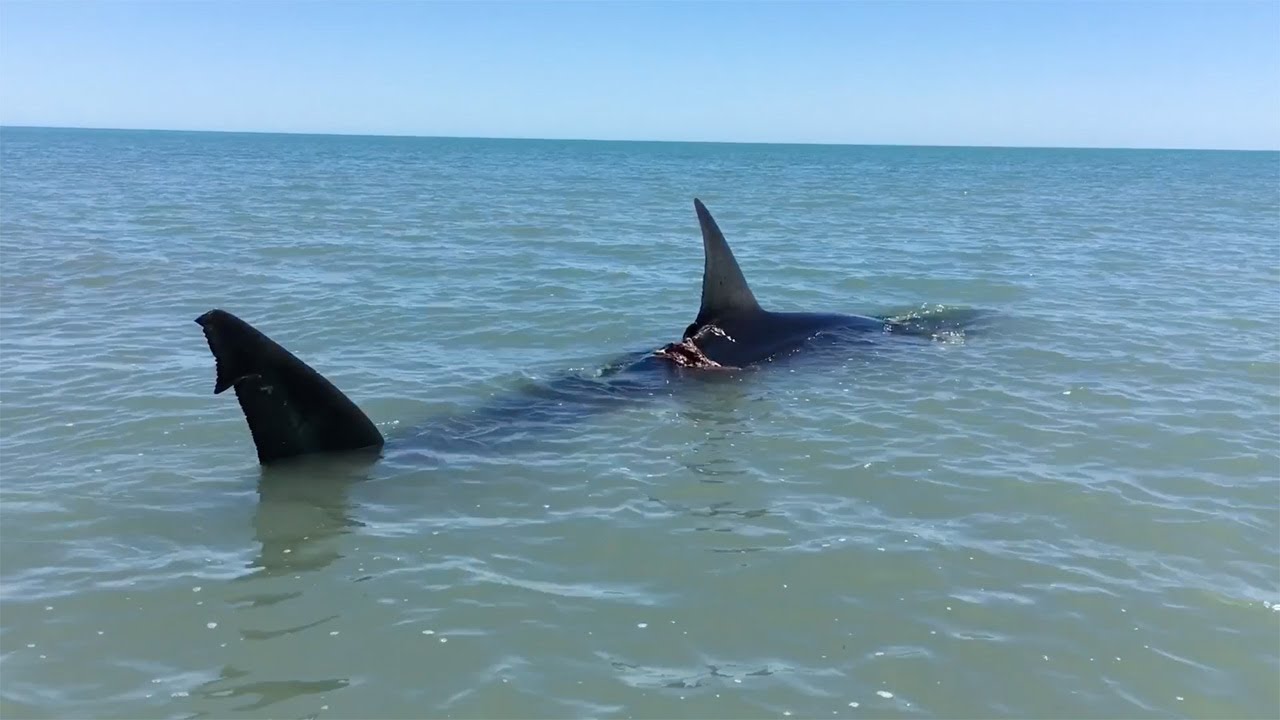 Gonzaga Bay
The second of four Pesca La Baja events will be held at San Luis Gonzaga on June 16-17 and will be based at Hotel Alfonsina's,
followed by the third at Bahía de Los Ángeles on July 21-22 at the local launch ramp. A competitive event, it is a fiesta wrapped in a proven tournament formula attractive to local and visitors alike. For more information: http://www.pescalabaja.com/
Bahía Ascensión
Report pending.
La Bocana
Report pending.
Loreto
We continue to whack away at the bottomfish as we hopefully watch and wait for the dorado bite to begin! Yellowtail have been working bait schools all the way to the surface with some of those upper level attackers falling victim to the iron!
Now bottom fishing requires traditional rigs on the bottom and surface action weapons at the ready. When you spot any bird activity grab a rail and hit the throttle! We cast both live mackerel and iron into six different boils on Thursday and hooked up a 32 pound 'tail.
The fish didn't want mackerel and a little investigation after the fact revealed the yellowtail had been herding schools of sardina. One 20 pound dorado was caught but it was so far offshore that I hesitate to call it "local".
Thirty miles straight out is not something that the local captains would be ready for in a panga.
Also, on Thursday we had a shark encounter which was the extreme opposite of "shark attack".
We spotted a black fin on a glassy surface and circled to investigate. Our slow approach resulted in the seven foot shark also circling and looking. I have been "educated" to respect them as an important part of our ocean world but this seven foot long snaggle tooth creature really put meaning into it.
The shark had a very big hook in his outer mouth and had been dragging a 20 foot long leader for what appeared to be months.He swam back and forth as if asking for help almost touching the boat and outboard motor. (No aggression and he was close enough to touch many times.) We could do nothing except donate some dead mackerel which he ate and then slowly parted. That left a dent in my emotions that should last a long time.
Give the sharks a break…Rick Hill, Pinchy Sportfishing
Cast N Reel at Outpost Charters.
Magdalena Bay…Report pending.
La Paz
Mexican Minute La Paz Weekly Fishing Report from Tailhunter Sportfishing for Week of Jun3 4-11, 2017…Jonathan Roldan, Tailhunter International
East Cape
https://www.bdoutdoors.com/forums/threads/east-cape-was-rocking-over-the-weekend.657957/
You name the blue water pelagic and it's biting on the East Cape right now! Rancho guests enjoyed the best week of fishing in the past three years.
Yellowfin, dorado, wahoo, amberjack, striped marlin and roosterfish are all on the menu. There were limits of quality yellowfin tuna from 20- to 60-pounds mixed with the biggest dorado we've seen this year along with a strong wahoo bite which made for a great week…John Ireland
https://www.bdoutdoors.com/forums/threads/what-do-you-want-to-catch.658432/
Puerto Los Cabos
The action for striped marlin was much improved this week, though now with the full moon phase these fish can become more finicky during daylight hours. One of the more productive spots was the 1150 area, with many boats reporting three or four hookups per trip; the stripers were coming up on trolling lures and rigged baits, as well as being spotted tailing on the surface and striking on dropped back baits. Sizes ranged up to 130 pounds. The billfish were found spread out through the region, but not as numerous as they were on the grounds farther offshore.
With the warmer water we are finally seeing some dorado appear. Still no significant numbers, but at least they are showing up on a daily basis; most of them weighing in the 5- to 15-pound category. There were a few reports of larger bulls hooked and lost. Wahoo were also in the mix. Anglers reported hooking into one while trolling various baits, as well as hooking some on Rapalas; again no numbers, but a chance at a couple of fish … weights ranged from 20 to 35-pounds.
Yellowfin tuna often become more picky during the full moon period, but they are definitely in the area; most of these fish are now concentrated from the San Luis to Vinorama areas, ranging from smaller footballs to over 60 pounds. Best chance of hooking a nicer-sized yellowfin was while slow trolling with live caballito. The tuna were shy though and anglers were fortunate to land one or two, striking more frequently on lighter leaders.
With the large influx of schooling mullet along the shorelines, this has brought an increased number of roosterfish; last week we saw a lot of fish in the 15- to 25-pound class,
recently we have seen some much larger roosters, included an 80-pound class fish that was successfully landed and carefully released.
Not all that much bottom fishing going on, as more anglers are now opting to target other available species. So far we have yet to see the amberjack and dogtooth appear close to shore over the rocky structure. …Eric Brictson, Gordo Banks Pangas
Cabo San Lucas
Cabo bay off Medano Beach
Congratulations to Captain Franky Abaroa, from team Go Deeper, for taking home the First Place in the Pelagic Tournament on marlin division,
Also Conejo fishing on the 42 YLF TEJAS took home the Wahoo Division. Great Job Guys!
Bait supplies are mostly consisting now of caballito and mullet; only very limited amounts of sardina are being netted as they commonly migrate elsewhere this time of year when the warmer currents move in.
More schools of bolito are moving onto the offshore fishing grounds —
always a very favorable sign as they are a preferred food source for many gamefish.
Marlin Fishing Decent Two Miles Off Arch!
Overall, the billfish bite did pick up for a few of the boats that worked hard at the effort, but still, the fish were not overly willing to bite and shunned the baits presented.
Cabo Climate: Daytime air temps averaged 80.8 and nights averaged 71 degrees. Humidity ration averaged 55.66% for the week. It was mostly a sunny and warm week with a couple of days that had passing clouds.
Sea Conditions: On the Pacific side, from the Finger Bank and south to the Jaime Bank, temps varied from 64 to 66 degrees. South of the Jaime Bank and across the 1000 Fathom Curve and then easterly to Cabo Falso, temps were at 70 to 71 degrees. Cabo Falso and around the corner to Los Frailes varied from 76 to 81 degrees, warming up the farther into the Sea of Cortez it went. Sea surface temps flowing from the westerly directions averaged about 15.6 mph daily.
Best Fishing Area: Almost everything is being caught on the Sea of Cortez side of Cabo as the water temps on the Pacific side remain very cool all along the southern coast line from Magdalena Bay to Cabo Falso. The 1150 Fathom Spot was the best billfish bite area this past week.
Best Bait-Lures: Live Bait continues to be best for the billfish and for the roosterfish.
Live Bait Supply: The live bait supply remains good for the anglers and continues to be at the rate of $3.00 per bait rate paid direct to the bait vendor at time of receipt. …Larry Edwards, Cortez Charters.
Big roosterfish and jacks … nothing better than that! The fishing in Cabo continues to be super. It's been one of the best years ever. …Baja Anglers, Grant Hartman