Que Pasa
Carmageddon at the border?
A 57-hour closure is planned for southbound car lanes at San Ysidro.
Attention border crossers:
For 57 hours in September, all cars will be barred from entering Tijuana through San Ysidro beginning Sept. 23rd at 3 a.m. and lasting until noon on Sept. 25th.
The closure is part of a plan by the U.S. General Services Administration to realign a portion of Interstate 5. The operation launches the third and final phase of the $741 million expansion of the San Ysidro Port of Entry.
It will affect tens of thousands of drivers–students, commuters, shoppers and others who regularly travel between San Ysidro and Tijuana, passing through the busiest border crossing in the Western Hemisphere.
In this case, the partial closure of I-5 at San Ysidro will cause all vehicle traffic crossing into Mexico during that period to be re-routed to Otay Mesa where Mexico has only five inspection lanes.
"If you must cross that weekend, plan on delays," advised Anthony Kleppe, a senior asset manager with the GSA.
http://www.solmexiconews.com/carmageddon-at-the-border/
Coronado Islands
At last word, there was fair yellowtail action out on the Flats. The yellows in the area are those 3- to 7-pounders with very few larger fish in the mix.
Over at the Islands most of the area had the water roll over and temps drop off except for North Island and the better-grade yellows are coming from along the weather side.
Slow trolled sardine and mackerel-color Rapalas seem to be doing the best. The black/purple Rapalas are getting bonito … nice ones in the 6- to 10-pound class.
No word on any bluefin but if you happen to find them, they are most likely to be south of South Island in the 5 Minute Kelp/SKR areas.
The Mexican Navy is there checking boats on a regular basis for a Vessel Temporary Import Permit, FMM and Valid Country of Residence Passport for each person (an FMM/Tourist Card cannot be purchased without a passport anyway).
Required permits for fishing within 12 miles of land, including the islands, are listed on the CONAPESCA website. The permits can be purchased through their website…fishdope.com
Ensenada


Inshore surface action includes small yellowtail, bonito and barracuda along with a good calico bite for the few boats fishing…Sammy Susarrey Sportfishing
West of Ensenada / Hidden Bank/Upper 500 / 238
Some good fishing here for 10- to 18-pound yellowfin with a fair number of 5- to 10-pound skipjack mixed in. They will take any color feather you want to troll and are jumping on the cedar plugs and the Halco's really well.
They continue to be running in small schools so not many bait fish after a jig stop. There are lots of schools though so expect plenty of double and triple jig stops. One of the best tactics for getting a bite after a jig stop is dropping back a mega-bait or a small flat-fall jig. Not many kelp paddy dorado or yellowtail are around currently. However, if you find kelp, it is likely to be holding a few yellowfin and possibly a dorado or yellowtail…fishdope.com
San Quintin

https://www.bdoutdoors.com/baja-bytes-san-quintin/
The Finale of the La Pesca Baja series is scheduled to be held September 22nd and 23rd. Winning teams from the preceding four events held throughout the summer will compete for the Grand Championship.
However, all anglers are welcome to enter and compete in this event as well. The one-day event is a terrific opportunity to mingle with local as well as regional anglers from around the state.
For more event information visit http://www.pescalabaja.com/
Captain George Catian aboard the big Parker was able to pound his way through very rough seas and put a couple of bluefin tuna on board for Walter Gutierrez and family before the wind shut everyone down…K&M Sportfishing
Cedros Island
The sportfishing season on the Island is beginning to heat up as more and more anglers arrive. Mossback yellowtail and some grumpy calicos are both biting.
According to recent reports, the fishing bordered on awesome, with variety and quality of fish for a group of anglers (Señor Tuna) who decided not to target a specific species, and were able to get nine different species just by asking the skipper to take them to "the spot".
Many pangas limited on yellowtail or yellowfin tuna using a variety of jigs, lures or live bait.
It was fun, busy action for everyone in this group of old friends who have been visiting since 2009.
Kelp to the north has been very slow to return, but its thick at the southwestern point of the island. So far, calico have been bigger and better there.
Bahía de Los Ángeles
Little news from this area as Mex 1 remained closed most of the week at Catavina. Still a decent bite for the few anglers there with some limits of dorado and enough bottom fish to fill the cooler.
Bahia Asunción
The bonito just showed up.WooHoo! And lots of yellowtail the last few days … finally…Shari Bondy
Loreto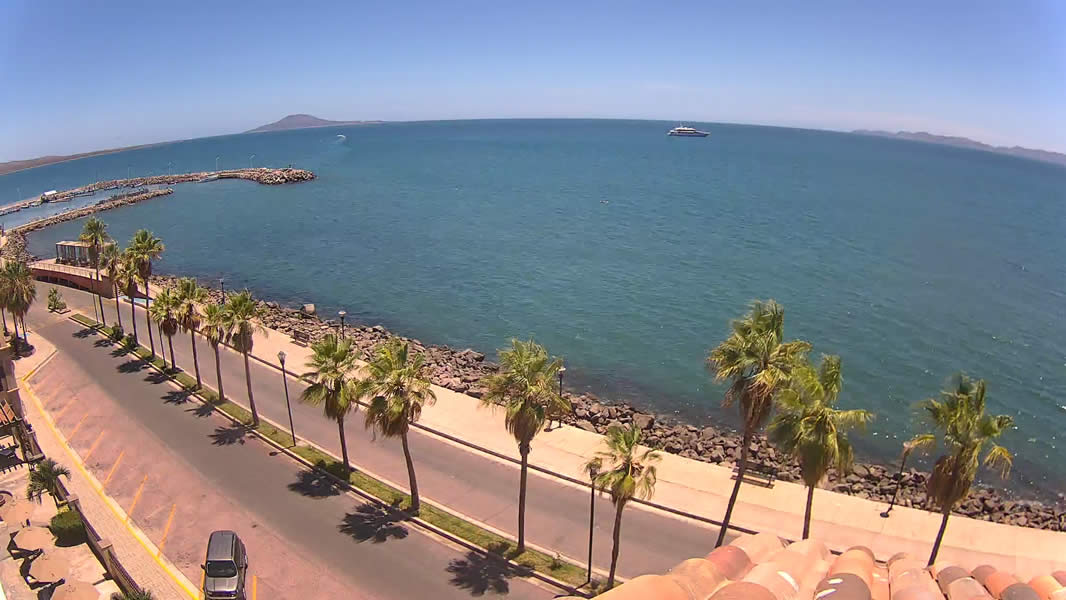 It must be the off-season or the terror of the hurricanes but fishing continues if you can call a snail's pace a continuation!
Normally after a decent storm, we would be looking for floating debris out in the current lines. In the Loreto area the storm only clouded the waters and put desert leaves and twigs on a few beaches.
Only a half-dozen fishing trips this week and they returned with only small bottom fish and the current version of small-to-medium dorado!
This coming week looks like we will be getting some leftovers from several possible tropical storm systems.
Sliding into fall with the daytime highs slightly lower. The good thing about this part of the year is that the water is still bathtub warm and crystal clear.
Sierra should be making a showing soon…Rick Hill, Pinchy Sportfishing
Mag Bay (Lopez Mateos)

El Wahoo Loco out another 5 days with Tim Leighton and family and friends out of Nevada. This trip had a ton of fish, a ton of beer and a ton of fun.
https://www.bdoutdoors.com/forums/threads/magbay-bite-continues.666688/
La Paz
Mexican Minute La Paz Weekly Video Fishing Report for July 31-Aug.6, 2017 Tailhunter Sportfishing
East Cape
"They are back 'n biting!!! And this young lady had her 50th birthday wish come true with a 68-pound Yellowfin!!!"…Van Wormer Resorts
As usual after a big storm that opens the washes and puts a lot of flotsam in the Sea of Cortez, the dorado fishing really goes off! The week following Hurricane Lidia was no exception. The dorado bite is wide open with all anglers limiting on larger than usual fish.…John Ireland, Rancho Leonero

https://www.bdoutdoors.com/forums/threads/dorado-bite-resumes.666764/#post-4419608
Puerto Los Cabos
Bait options were more limited; no sardina so far this week, bait vendors remained involved in cleanup operations. Not enough charters boats going out to make it profitable for them to travel long distances to scout out new resources of sardina. Reports from the East Cape were that they had plenty of schooling sardina in their area, but not many charters were going out there either.
Local charters relied mainly on slabs of squid for bait which seemed to work fine for the yellowfin tuna action. Trolling lures produced dorado and scattered wahoo action. Water clarity was stirred up and lots of current moving around as well. Early in the week much of the inshore zone was very dirty and green, but conditions cleared rapidly.
The best action found was for yellowfin tuna in the 10- to 15-pound class near Iman Bank, and drift fishing with strips of squid is what the tuna were striking on. One monster yellowfin tuna was landed from a super panga while fishing on the Gordo Banks.
Other action on these same grounds produced a handful of wahoo and marlin strikes.
Schools of dorado were found mainly by trolling medium-sized lures and they would readily hit bait. Sizes varied up to 20-pounds though the majority were smaller in size…Eric Brictson, Gordo Banks Pangas
Cabo San Lucas
The Tropical Storm Lidia definitely drenched all of the Los Cabos areas and created serious devastation on many of the beachfront properties.
An enormous effort by a myriad of volunteers and contractors with heavy equipment have sanitized the entire mess that was created by Lidia and believe it or not, the beaches are already cleaned up and ready for the beach goers once again.
This past week created multiple port closure days but the seas have settled into another period of better conditions; the fish have started to bite once again.
While conditions were unsettled, the smallish dorado (with a few keepers) bit well on the days that the port was open along with some football-sized tuna and an occasional wahoo for a few lucky anglers.
The billfish, mostly stripers with only a few blues and sailfish to balance out the catch, were a bit skittish as the seas began to settle down.
Cabo Climate: Daytime temps averaged 85.2 and nights 77.4. Humidity ratio averaged 79.4%. It was a mostly cloudy week with off and on again rain showers toward the end of the week. Thursday and Friday were the wetter days for an area that really didn't need any additional rain. However, as this is the wet and rainy season, it should be expected.
Sea Conditions: The Finger Bank, southerly over the Golden Gate Bank and down across the Jaime Bank, are all at 81 to 84 degrees. Cristobal Ridge and around the corner to Los Frailes are at 83 to 84 degrees. Tropical surface breezes flowing from the westerly directions at an average of 9.5 mph.
Best Fishing Area: All of the regular "hot spots" were fished and the 1150 and the 95 Spots, as well as the Herradura and Cabo Falso areas were the better areas.
Best Bait/Lures: Live bait, rigged trolling bait and a variety of lures were all working well, but the yellowfin tuna have at least for the moment moved to cleaner waters.
Bait Supplies: The live bait supply remains good at the $3.00 per bait rate paid directly to the bait vendor…Larry Edwards, Cortez Charters