Baja bluefin tuna off Ensenada, cow-sized tuna on the Jamie Bank? That news by itself seems to overshadow the slow fishing up and down the entire peninsula except for La Paz and Cabo. That's where billfish, wahoo, and yellowfin are making the most noise.
Spring is on the way despite the slow transition!
Que Pasa
Entangled humpback rescued off Baja California Sur
La Procuraduría Federal de Protección al Ambiente
La Paz, Baja California Sur — Environmental officers reported that with the help of several agencies, they were able to free an entangled humpback whale off the coast of Baja California Sur.
Federal officers of la Procuraduría Federal de Protección al Ambiente say that with help from the Marine Mammal Rescue Center, the Whale and Marine Sciences Museum and the FUN ROC surveillance committee, they were able to free a young humpback that was found tangled in a fishing net.
The whale was discovered in the Bay of La Paz, Baja California Sur, and required the help of 10 people who spent most of the day removing the 60-meters of fishing net that entangled the mammal.
Officers report that the humpback was a young specimen weighing approximately 10 tons. Those involved in the rescue followed protocol by the National Network of Assistance to Entangled Whales with the use of two boats, slowly removing the net from around the whale.
Environmental officers say that the humpback whale is on the list in the Mexican NOM-059-SEMARNAT-2010 under the category of special protection.
Coronado Islands / Rockpile / Upper Finger Bank
More good yellowtail fishing today around and just south of the Rockpile. You might also find some schools filtering up the flats between the Rockpile and South Kelp Ridge along with more fish pushing in from between the Rockpile and Upper Finger Bank. Watch for birds to mark the schools, but also keep an eye on your meter, as there have been some big schools found that way, too. The morning hours have seen more meter mark fish with the better bird schools coming together later in the afternoon.
Yo-yo iron works great even when you see fish breaking the surface, as a lot of the schools tend to hang out in mid-water and will eat jigs on the sink. When the fish are up, you can also catch them on surface iron and fly-lined or slow-trolled sardines. Most of these yellows are the typical springtime 8- to 15-pound grade with possibly, some scattered bigger ones up to about 18- or 20-pounds if you get lucky. There are also some nice 4- to 8-pound bonito mixed in.
A big part of finding these springtime yellows is looking for the edge of the clean water. If you find yourself in dirty green water, keep pushing south or west to find the clean edge. Conversely, if you find clean blue water sooner than expected when running south, slow down and give the area a good look for birds, bait, and meter marks. Cloud cover has made it tough to get any decent chlorophyll shots recently, but the limited shots we have gotten show this edge is right around the Rockpile and trending to the north or northwest the last few days.…fishdope.com
Outside Ensenada / East of the Hidden Bank
Big news the "Old Glory" called in full limits of 20- to 60-pound bluefin in the dark before breakfast for their 30 anglers.
They found a meter mark on their way down the line and, like the "Royal Polaris's" bite last weekend, found plenty of willing biters in the pre-dawn hours.
The zone has moved up the line quite a bit since last weekend and now stretches from 45 to 65 miles south of San Diego, directly west of Ensenada. The biting fish have come from meter marks in the nighttime hours so keep your meter set to 300-feet so that you don't miss any of the deeper 200-feet marks that have produced well. Water temps in the area have warmed slightly to 61- or 62-degrees, and it's a nice, clean blue through here.
Glow-in-the-dark Flat Falls on 40- to 60-pound test are a great way to go for this nighttime bite of this grade of tuna but have an 80- to 100-pound rod rigged up in case you stumble across the bigger 100- to 150-pound grade.
The weather will be picking up quite a bit this week, so the window for private boats to reach this zone safely is small. If you have a smaller boat or don't have a good sounder, you might want to consider jumping on a sport boat to get in on this early-season action. Several boats are starting to put trips online for this week and next weekend.
BTW: Please be sure and tell them Fishdope sent you!
Fisherman's Landing (619) 221-8500
TUESDAY, April 9th: "Shogun" extended 1.5 days leaving at 2-pm/ $350
WEDNESDAY, April 10th: "Condor" 1.5 days leaving at 7-pm/ $350
FRIDAY, April 12th: "Tomahawk" and "Condor" 1.5 days leaving at 7-pm/$350
Contact them at 619-221-8500 or book online at https://fishermanslanding.fishingreservations.net/resos/user.php?trip_id=565226
H&M Landing (619) 222-1144
WEDNESDAY, April 10th: "Poseidon" 1.75 days leaving at 11-am/ $395
FRIDAY, April 12th: "Old Glory" 1.5 days leaving at 7-pm/ $330 and "Poseidon" 1.75 days/ $395
Seaforth Sportfishing (619) 224-3383
FRIDAY, April 12th: Tribute 1.5 days leaving at 7-pm/$350
Ensenada
Color this week's fishing "red" according to Sammy Susarrey Amador
San Quintin
Three tons of garbage lifted by students of Cet-Mar in a day last weekend at Santa María and El Pabellón beaches south of the San Quintín delegation.
Among the trash, the Cet-Mar students found not only household garbage, but also tires, glass, plastic, wood, diapers, glasses, straws, chips and other types of waste.
Students of Cet-Mar collected trash last weekend from the beaches at Santa María and El Pabellón south of the San Quintín delegation. Because this is the most visited place in the southern area of the municipality, they collected three tons of trash which included household garbage, tires, glass, plastic, wood, diapers, glasses, straws, chips, and other waste.
Four hundred young students from the Cet-Mar Campus located in this demarcation participated in this activity…Oscar Catian
Bahia de Los Angeles
Just returned from a week on the Bay. We saw only one panga going out, and that was last Sunday. We saw only net boats the rest of the time on the water (Wednesday to Wednesday). No yellowtail and a late Semana Santa meant tough going for the pangeros.
Met up at Jardines with a group that was also on the Bay. They told us they went on a panga Tuesday to the other side of La Guarda — no yellowtail! Only a few grouper, and a rock and roll ride home… Don Weir
https://www.bdoutdoors.com/forums/threads/bahia-de-los-angeles-fishing-report-road-northbound.712931/
Any word from Santa Rosalia?
Has anybody heard any recent reports out of Santa Rosalia? I know it's a stretch, but I can't find a report anywhere. Planning on making the run to Isla Tortuga from the mainland side on Friday, if the weather cooperates…Frank
https://www.bdoutdoors.com/forums/threads/any-word-from-santa-rosalia.712770/
Loreto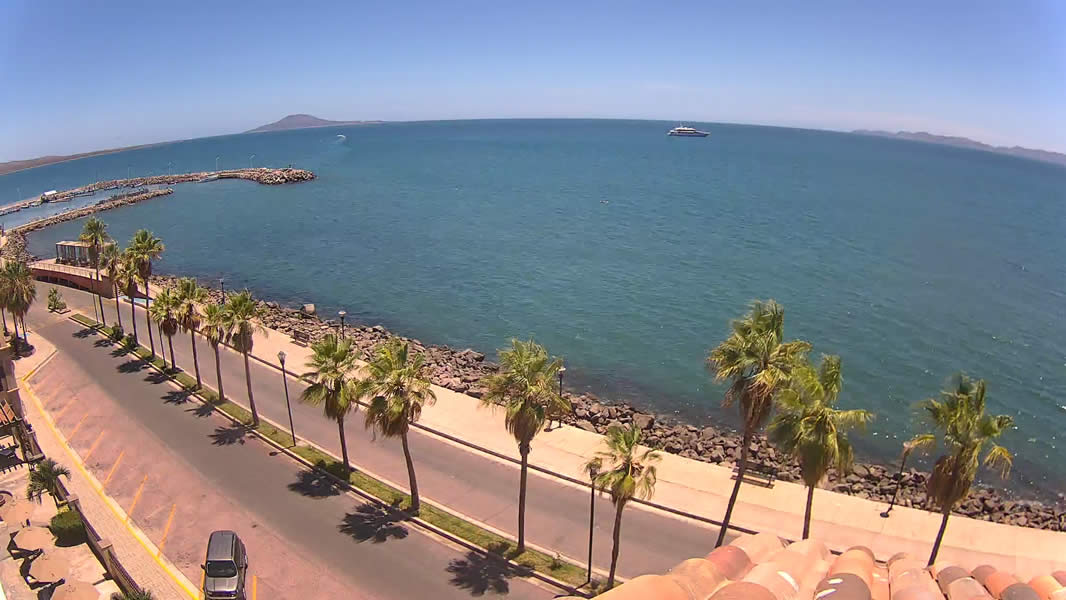 To tell you what kind of a fishing week it's been I was thinking about shooting some photos of the desert wild flower bloom that is raging all over Baja!
Another annual bloom we are seeing is more fitting for the fish report: Sargasso!
The captains are coming back after their trips slightly down about the catch results but jazzed about the many huge rafts of sargasso. It's still early to daydream of jumping dorado because the next normally scheduled event for our fishing trips would be the surface boil of cabrilla and yellowtail as they do their "tail chasing!"
"Tons of yellowtail" are out at Catalana but the 40-some mile distance one way keeps the visiting boats at a minimum.
The next best action this past week was for the few people wise enough to troll an "orange tiger." I guess they inspired an "angry" instead of a "hungry" attack. I was surprised that the results of pargo, cabrilla, and triggerfish didn't include snagged baitfish!
It's super late for the big whales to still be in town, but they are here, just in smaller numbers. I managed to weasel some blue whale photos to post where the fish photos are supposed to be! Hopefully, the coming week will be a positive change to the fish numbers…Rick Hill
La Paz
MEXICAN MINUTE LA PAZ FISHING REPORT from Tailhunter Sportfishing for Week of Mar.31 -Apr, 7, 2019
East Cape


After seeing lots of bait and improved fishing over the past couple of weeks, things went silent this week. Gone were the mackerel. We were only able to obtain live ballyhoo.
Fishing at night for snapper (pargo) was the only game in town close to Los Barriles.
There were marlin and dorado spotted but not willing to eat.
With that in mind, we traveled overnight to fisand Isla Espiritu Santo where we heard of a decent yellowtail bite. At the north end of Isla Cerralvo, we encountered willing biters in the white bonito, which are excellent table fare. We were able to catch many before heading to our overnight moorage outside of La Paz. There we attempted to make bait but were only able to get about seven mackerel and several of the less desirable (for yellowtail) caballitos.
The next morning, we made our way to a bank on the other side of Isla Espiritu Santo. We were able to boat two nice yellowtail before we ran out of mackerel. Two times we were broken off on the bottom trying to stop fish. We suspect they were large cabrilla or amberjack.
We are hoping conditions improve closer to home this week. It should calm down wind-wise later in the week and bring some warmer weather. As the water continues to warm, we should again see bait in the area and along with them, better fishing…El Regalo Sportfishing
Often when you think the fishing is getting good, things cool off, and then they heat up again!
Our guests and our neighborhood fishing friends have been all over out there with mixed results. We're catching a few yellowtail and dorado off Cerralvo Island and seeing manta, whale and a few marlin on the surface…Axel Valdez
https://www.bdoutdoors.com/forums/threads/it%E2%80%99s-that-time-of-year-on-the-beautiful-east-cape-of-baja.713019/
Puerto Los Cabos
The climate is feeling spring-like, with mostly clear skies. Lows are around 65 degrees, reaching near 85 degrees later in the day — the ideal time to visit!
Charters are using a combination of bait sources — ballyhoo, slabs of squid, as well as limited supplies of sardina. Chihuil action has faded, and the commercial panga fleet imported some red crabs for the red snapper action. Anglers were also using some yo-yo jigs and Rapalas.
The most common catch has been the Eastern Pacific bonito averaging 4- to 6-pounds, with some as large as 10-pounds. Schooling over high spots throughout the area, these are a good-eating fish, and like tuna, they are scrappy fighters on light tackle. They are from the same family species. Also caught were a few cabrilla, pargo, snapper and amberjack, and of course, lots of triggerfish. Some quality-sized huachinango and one monster amberjack near 100-pounds were landed from a panga recently; they were using a whole bonito for bait!
Wahoo, marlin, and dorado were not easy to find, though as the water warms there should be more activity.
Yellowfin tuna are being hooked into every day, mainly using strips of squid for bait; the best spot was the Iman Bank, though anglers were seeing yellowfin on the Gordo Banks.
The tuna is very finicky though, and they were fortunate to land one — sizes ranged from 25 to 90-pounds.
These fish can become shy when they have plenty of natural food source to gorge on and when water conditions fluctuate daily.
Not much heard about fish along the shoreline, such as roosterfish, sierra and jack crevalle…Eric Brictson, Gordo Banks Pangas
Cabo San Lucas
Numbers at a glance: Billfish 39%, tuna 6%, dorado 4%, other species 63%.
Marlin numbers in Cabo stayed consistent. The top boat released six striped marlin in one day. "Other" catches, referring to small game such as yellowtail, sierra mackerel, jack crevalle, grouper, red snapper, and others, increased quite nicely and made for lots of fun, especially for many of our young anglers. Tuna numbers decreased, and there were only a few dorado taken as well.
LOCATION: Golden Gate, Migrino, Los Arcos.
WEATHER CONDITIONS: Good conditions with only one or two choppy days. Wave height max 3-4 feet.
AVERAGE WATER TEMP: 71- 74 F
BEST LURES: Mackerel bait (live and dead weighted), sardines, caballito, chumming.
Mainland Mexico
San Carlos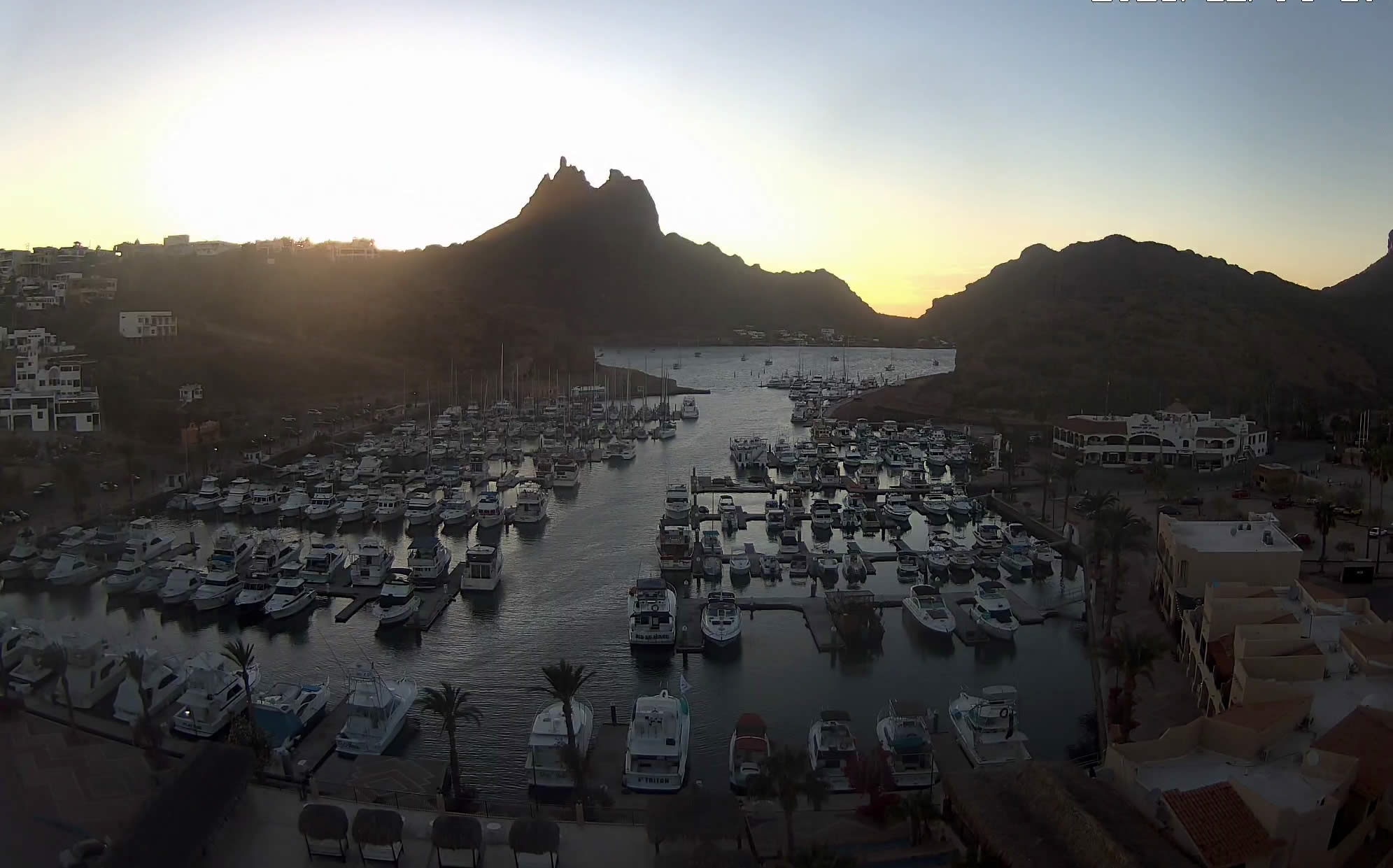 Mazatlán
The offshore boats reported a mix of striped marlin, sailfish, and yellowfin tuna. The inshore boats had another big week and reported good action on snappers, sea bass and triggerfish.
Mazatlán Climate: April outlook is favorable with low 80s in the daytime and low 60s in the evenings. The forecast through mid- to late-April is for mostly sunny with a few partly cloudy skies with breezes in a modest 9- to 11-mph range primarily out of the West trending toward the SW later in April. There is only a 10% chance of precipitation forecast over the next couple of weeks, and that concentrated in 2 days.
Sea Conditions: The water is warming a bit and is now in the 72- to 74-degree range resulting in a seasonal showing of the striped marlin. On longer runs out to 25 miles they are finding 75-degree water. The outlook is for relatively calm seas in the mornings with some afternoon swells and chop as the winds pick up in the afternoons.
Best Fishing Area: The offshore bite for the billfish is starting about 10- to 12- miles out with best results to the west and southwest of the Marina El Cid. The yellowfin are being found a bit further out toward the 15- to 25-mile mark.
The Super Pangas are finding success all along the coast, especially around the rocks. The water is very clear from the shore out to the offshore breaks.
Zihuatanejo
The independent fleet reported a great week of mixed bite on the striped marlin along with some smaller blue marlin combined with solid sailfish action. The yellowfin were again found out at the 30- or 35-mile mark for those willing to go the extra distance. Dorado were spotty this past week. Fly-fishing and spinning rigs for jack, chula (false albacore) and bonito inshore have continued to be steady.
Capt. Temo reports the inshore fishing for jack remained HOT!
There were reports of large schools of quality jack off the white rocks. Fishing activity was up a bit as more anglers showed at the docks to take advantage of the fabulous billfish action. Everyone is getting ready for a large influx of local Mexican tourists for their two-week Semana Santa holiday.
IZ Climate: The two-week outlook is for warmer temperatures and mostly sunny skies. Predictions are for daily temps in the upper 80s and nighttime temps in the low- to mid-70s with humidity expected to run in the 70s through mid to late April. It's now the dry season, and there is no precipitation projected over the next couple of weeks. The winds are expected to be relatively mild in the 8- to 11-mph range primarily from the West and WSW.
Sea Conditions: The spring offshore water temperature has stabilized and is now in the 83-degree range from the 5- or 6-mile mark at the 100-fathom line out to the 1,000-fathom line at 25- to 30-miles. Inshore temperatures have warmed a bit and are now at 81- to 82-degrees. The offshore clear blue water has recently moved as close as 5- or 6-miles out with some very deep blue water now at the 1000-fathom mark at 32- to 35-miles out. Inshore, the water is a bit cooler and clearing each week. With breezes in the upper single digits, the seas are very calm, particularly in the mornings.
Costa Rica
WOW! The tuna bite is wide open. Most of the fleet are landing between 3 and 15 a day.
Our high-speed Contender Boats, Inc. are using their Raymarine Super HD 12kw radar to find the schools, in addition to a few sailfish and marlin…Zancudo Lodge, Gregg Mufson https://zancudolodge.com/
Guatemala


TRIPLE HOOKUP for Sailfish Saturday! Are you fishing today?
You can find our DAILY fishing reports on our website:
https://www.casaviejalodge.com/guatemala-fishing/guatemala-fishing-reports/
Last Minute Openings — call NOW to reserve:
(305) 854-4665 / [email protected]