Seasonal north winds howl in Sea of Cortez while visiting and local anglers cry "uncle" as the billfish bite continues off Magdalena Bay. The waters surrounding Cabo San Lucas continue to produce their own epic stripe marlin bite, plus multiple yellowfin tuna weighing over 100-pounds are coming over the rails daily!
*If you don't see a location, it is because we did not receive a report this week.
Que Pasa
For three days, the world's richest sportfishing event, the Bisbee's Black & Blue marlin tournament once again sets records with millions at stake becoming "Las Vegas on the water!"…NOV. 25, 2019
Tijuana Bull Ring
Unsettled SE wind condition. It wasn't nice out, we couldn't set up on the kelp right, and there was the "wind against the current thing" happening, which made it tough to fish rockfish too.
There were fish caught, but it just wasn't good fishing…fishdope.com
Coronado Islands / Rockpile
The weather side of North Island was checked out and found to be dead slow with zero signs of yellowtail or bonito.
It's been slow for weeks now and the coming storm system is surely not going to help matters either.…fishdope.com
Coronado Canyon / 371 / 425
Reports of skipjack jig stops at the 302 and east, as well as some dolphin holding yellowfin at the 302 and west to the border.
The past three days have been on the slow side, in the mornings and the yellowfin that are on dolphin begin biting after 12 noon to 1:00 p.m. and continue to bite until late in the evening.
Far from wide open though, the dolphin are moving fast so you'll need to judge their direction to get in front of them and then throw a bunch of chum and hope you stop them.
This is the best tactic right now as they are not jumping on the trolled jigs.
In other news, be sure and check out the kelp. Many of them have yellowtail as well as a few yellowfin…fishdope.com
Ensenada
Yellowtail are being taken on the surface with plenty of bottom fish for the coolers. The weather has been nice recently…Maras Sportfishing
San Quintin

Crew trip
K&M Skippers @georgecatian @cristian_catian & @catianoscar are out on the panga today…Kelly Catian
Bahía Asunción

The boys speared some quality fish today in Bahia Asuncion. The visibility was excellent. Then on the way home, right in front of our Inn, they spotted bait and got a 40-pounder…Shari & Juan Arce
https://www.bdoutdoors.com/forums/threads/november-fishing-rocks-in-bahia-asuncion.733153/
Punta Abreojos
Another great day surf fishing in front of The Lodge…Black Bass Lodge
Bahía de Los Ángeles
It's 2 a.m. and I'm waiting in line at Otay crossing, so I thought writing this
would make the time go by faster. The wind kept us off the water the first day, so we fished from shore at dogman619's house; the second day, the wind was still there but not as bad. We made bait in about an hour, headed north, and caught around 15 big yellows, all on live macs, among the four of us. Enrique said the wind was going to start blowing hard for the next week or so – so if anybody is headed down, be prepared…noslow64
https://www.bdoutdoors.com/forums/threads/bola-11-24th-25th.733662/
Loreto

Here comes another day or two of wet weather which should be the last of the "hurricane" season in Baja.
The desert is green and happy.
The excellent fishing action for the week was happening off the tip of Carmen Island from "Lobo" to the spot known as the "50."
There are a string of boulders heading out in a current busy area that is known to hold some wild action.
This week it has been yellowtail weighing between 18 and 25-pounds. Baquita have also been caught in the same spots using the same techniques and are hitting the fillet tables.
Live mackerel, circle hooks on long leaders, and enough weight to deal with the current are the traditional ticket.
Iron has also nailed a few yellowtail with the old standby, with blue and white doing most of the damage.
Snappers, pintos, and triggers are in most catches as well.
Not a wide-open bite but a good start for the upcoming winter season…Rick Hill, Pinchy Sportfishing
Magdalena Bay
Too busy to post. We've been fishing Mag Bay since Oct.
Word-for-word I could tell you how things have been going, but I can thank social media for posting pictures of daily records being broken, hundreds of fish being caught on private boats from San Diego and Cabo alike… Joseph Zaragoza
https://www.bdoutdoors.com/forums/threads/too-busy-to-post-mag-bay-since-oct.733466/#post-4999795
Below the Birds, By Richard Herrmann
http://www.alertdiver.com/Below-the-Birds?fbclid=IwAR3TtL7ho0fd8keGmuwK30WqAH9IHWs5J0bTIkLGRqe4NgJW8CDE3U6TZkY
La Paz
MEXICAN MINUTE LA PAZ REPORT from Tailhunter Sportfishing for Week of Nov. 17-24, 2019
East Cape

North wind slacks and yellowfin tuna come back…Martin Verdugos
Puerto Los Cabos
Joseph Turano III is with Jose Alfredo Castillo Quiñones in Cabo San Lucas, Baja California Sur…This guy went nuts…..#pangalisa
The wahoo action near Vinorama vanished, though by Friday a few nice wahoo up to 47-pounds were reported; other strikes were lost, so we are confident that these fish will remain on local grounds for another month or so. Dorado were spread out in all directions, but were found more consistently towards Cabo San Lucas; most were under 15-pounds, with a few exceptions of larger, 20+ pounds, striking both bait and lures.
The yellowfin tuna bite near San Luis Bank came to a halt, though the big news was that a few much Alger yellowfin tuna were hooked off the Gordo Banks; more anglers were having battles with various species of sharks, however.
There have been some monster tuna on these same grounds with several very impressive catch records, including 145-, 272-, and 335-pound records. This has proven to be the best week yet for this season on these grounds for the larger grade of yellowfin. Several other cow-sized tuna were lost after long epic battles. Slow trolling lovely smaller-sized skipjack was the primary producer of these significant strikes. Offshore and towards Cabos San Lucas, there was a football-sized grade of yellowfin tuna, though that was a bit hit or miss, with a charter boat landing 5 to 7 fish and others lucky to find one.
Bottom action continued to be slow, mainly for triggerfish, and an occasional almaco jack, cabrilla, snapper, or pargo. Inshore action was limited, depending on what bait was obtainable – jack crevalle up to 20-pounds, a few sierra and some juvenile roosterfish up to 15-pounds.
Billfish were red hot on the Pacific grounds but were also starting to move in the direction of the local grounds off of San Jose del Cabo, a handful of striped marlin, sailfish, and blue marlin were accounted for in recent days plus a few smaller blue marlin.…Eric Brictson, Gordo Banks Pangas
Cabo San Lucas
Billfish 45%, Dorado 80%, Tuna 29%, Other 6%
Incredible catch success rates this week, even with a limited number of fishing days due to the port closing Sunday and Monday from tropical storm Raymond. Tuesday, however, kicked off with a bang for Pisces 37' Viking BBII – one tuna of around 120-pounds caught and many marlin released; and as has been the trend, more dorado hooked than we could keep. The rest of the week continued to produce good numbers in all species, including another FIVE BIG yellowfin tuna, all between 150- and 200-pounds, with 100 YFT total caught in the week. There were 409 dorado caught by 82 vessels which averages out to about five fish per boat. Some boats, however, caught up to 20 dorado each. Pisces 31' Ruthless, for example, caught 22 dorado, plus blue and striped marlin on the same day! Billfish releases totaled 72 which included blue marlin, black marlin, striped marlin, and sailfish. Other catches included mainly wahoo, sierra, and skipjack.
Pisces 37' Viking Billfish, the BBII, had a great week, with angler Kris Klosterman and friends from New York fishing three days. Their total catches added up to 18 yellowfin tuna, including the 120-pounder that hit on the yummy flyer and kite, five striped marlin, one sailfish, and seven dorado. For billfish, they headed close to Golden Gate and used ballyhoo bait and to the 220 Spot for tuna; dorado hit on a mix of guacamayo and white/green lures. Yesterday, the BBII headed out for tuna once again and produced big time with one 232-pound yellowfin, a few 30-pounders, and two 60-pound fish. They headed about 40 miles south and caught the bigger fish on the kite, as well as others on varied lures.
LOCATION: Old Lighthouse to Gaspareno; San Jaime, Golden Gate, 220 Spot.
WEATHER CONDITIONS: Good weather conditions with minimum swell. Overall calm seas.
AVERAGE WATER TEMP: 76 – 80 F
BEST LURES: Mackerel and ballyhoo bait, cedar plugs, feathers – lime green, petrolero, guacamayo.…Rebecca Ehrenberg Pisces Sportfishing
2019 Los Cabos Big Game Charter Boat Classic
The seventh annual Los Cabos Big Game Charter Boat Classic, the only free-entry fishing tournament on the Baja California Peninsula, started strong with anglers catching lots of dorado and some impressive tuna on Nov. 19, 2019. A fleet of 100-plus charter boats set out from two ports — Cabo San Lucas and San Jose Del Cabo. Only visiting anglers on Los Cabos charter boats are allowed to compete in the Charter Classic. After the port was closed for two days due to tropical storm conditions, the skies cleared for the first day of fishing. The radio start from tournament director Dan Jacobs called for lines-in at 6:30 a.m., and the boats headed out to fish until 2:30 p.m. Most boats in San Jose Del Cabo came back to the docks by 1 p.m. for their half-day trips. Boats in Cabo San Lucas often fished until lines out.
http://www.loscabostournaments.com/2019-Los-Cabos-Big-Game-Charter-Boat-Classic-Results
Mainland Mexico
San Carlos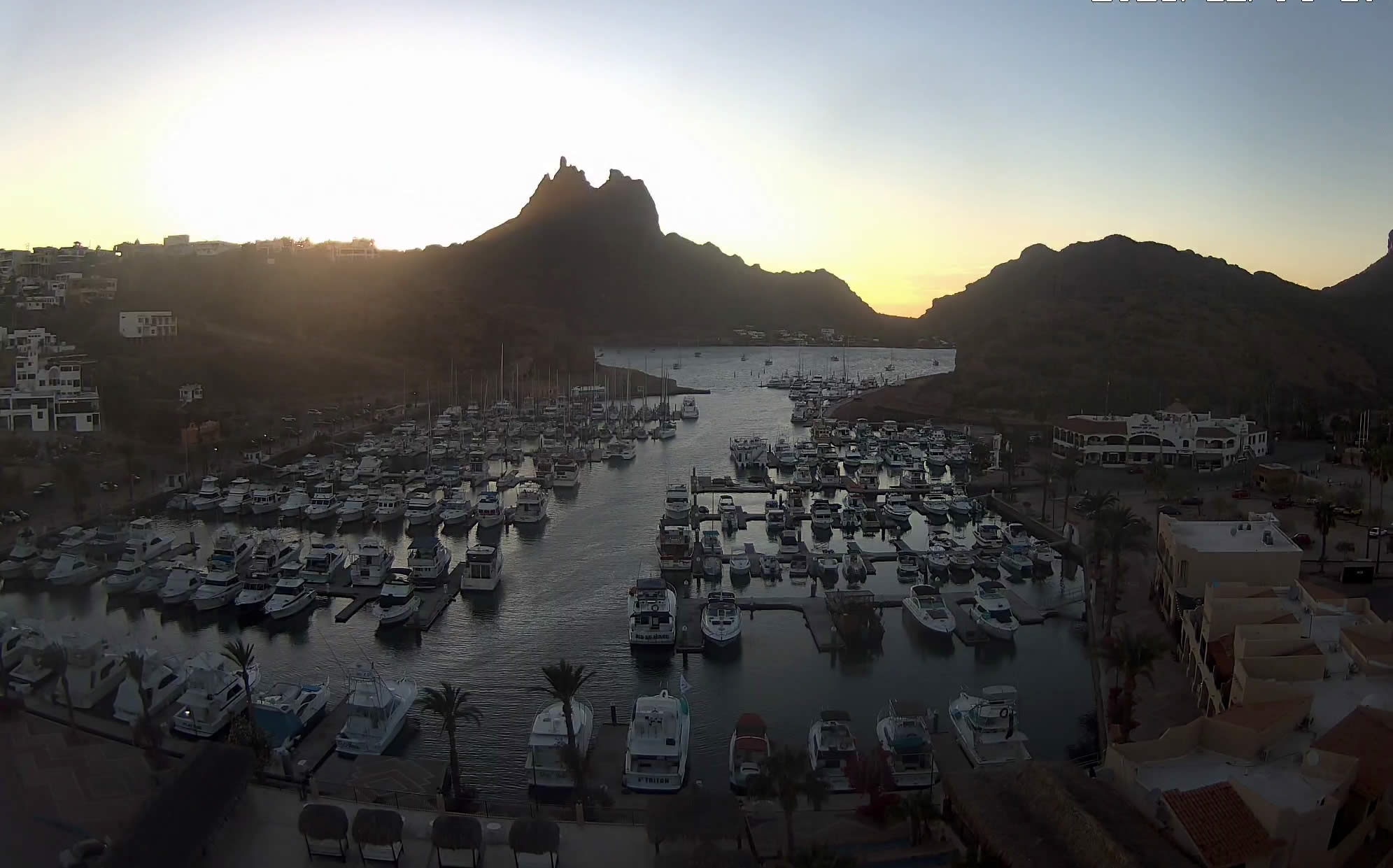 Costa Rica

Crocodile Bay Resort Special – Book 3, Fourth Night Free
https://www.bdoutdoors.com/crocodile-bay-resort-special/
Guatemala


Fish, or watch the game?! What's your choice?
Last Minute Openings — call NOW to reserve:
(305) 854-4665 / [email protected]