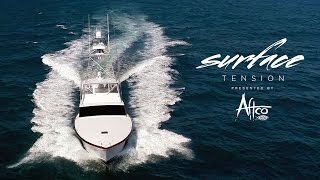 Aftco has just launched the second installment of a four-par video series in collaboration with Shimano. Incredible footage above and below the water will get you fired up as you watch the crew of this 72′ Jim Smith sport boat as they tap the wintertime fishing out of Ft. Lauderdale, Florida.
See how the use of kites fills the box with dolphin while releasing all of their sailfish.
The video was shot by Jason Arnold and edited by Bradford Graham and you have to check it out.
Photo Credit: Video Capture